How to Step by Step Download Tumblr Videos Online on Android/iPhone/PC
August 30, 2018
As a world-famous micro-blogging and social networking website, Tumblr allows its users to post their thoughts, creation, videos, and photos on their own blogs on both website and app. Meanwhile, with more and more users log in to there, Tumblr today has a large collection of videos files. However, as there is no download service supported by Tumblr, its users are still feeling troublesome and searching for the best way to download Tumblr video on their desired devices.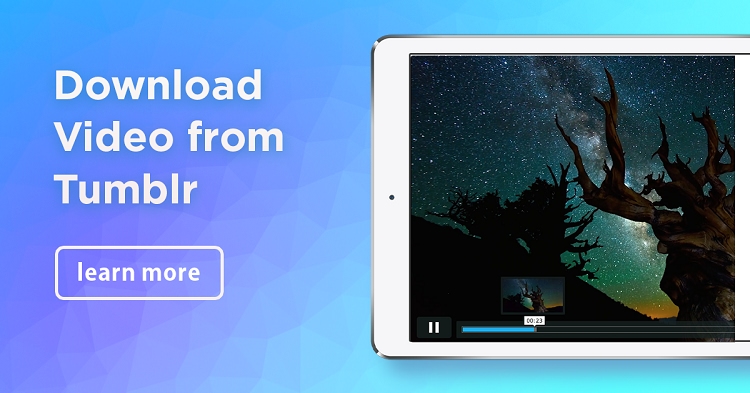 Thankfully, with the motivation to assist those Tumblr users to get their favorite Tumblr videos, we made VidPaw here.

Keep reading to get familiar with VidPaw, and I will show you the path to download Tumblr videos on Android/iPhone/PC step by step with VidPaw.
Part 1. What is VidPaw Online Video Downloader?
VidPaw is exactly one of the best Tumblr video downloaders and you must give it a try.

As it's based on the website, you can easily head to VidPaw on almost all browsers no matter you are using Samsung Galaxy S9+, iPhoneX/8, or other Android/iPhone phones. Also, with its clean and intuitive interface, it's quite easy for you to download your favorite Tumblr video within several clicks. Thirdly, there is neither malware nor virus contained in VidPaw, so we can make sure that VidPaw is totally safe and reliable for you to use.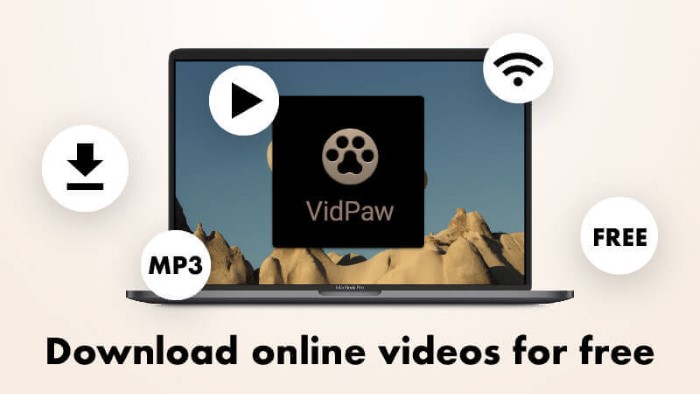 What's more, there are also some attractive features making VidPaw become outstanding.
① Except for Tumblr, VidPaw also allows its users to freely and safely download videos from more than 1,000 website
② Support 8 languages: English, French, Spanish, Deutsch, Chinese, Portuguese, Russian and Japanese
③ Totally free of charge for its users
④ No pop-up ads are contained on VidPaw
⑤ Various downloading formats including WEBM, 3GP, and MP4
Full-range downloading quality like 320p, 720p,1080p,4k

Sounds amazing? Just give VidPaw a try and more awesome features are waiting to be explored.
Part 2. Effective Ways to Download Tumblr Videos Online for Free
In this part, I'm going to show you how to download Tumblr videos on your iPhone, Android phone, or even on your computer with VidPaw, so you will be able to view them as you want. Let's get started!
Download Tumblr Videos on iPhone
STEP 1. Download Documents on iPhone and Head to VidPaw
To begin with, please download Documents in App Store. Then run this program and head to VidPaw with its built-in browser.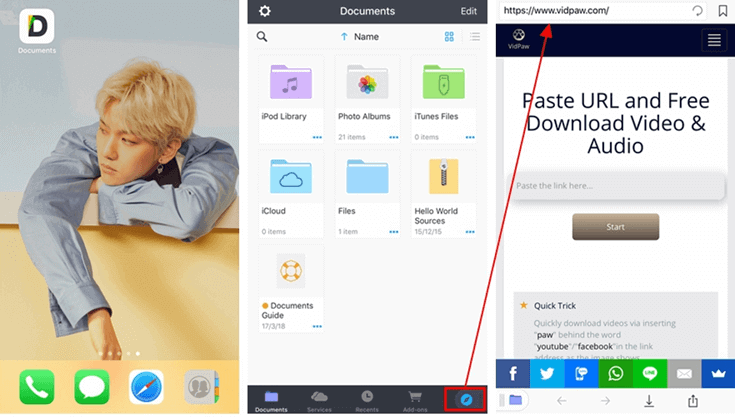 STEP 2. Copy and Paste the Link of Tumblr Video on VidPaw
Now login to Tumblr on its website or app, and find the video you want to download. After that, click "..." > "Permalink", then the Tumblr video will automatically launch to a new page. Simply click the address bar and copy the link of the video. Then go back to VidPaw, and finally paste the link of the Tumblr video on VidPaw.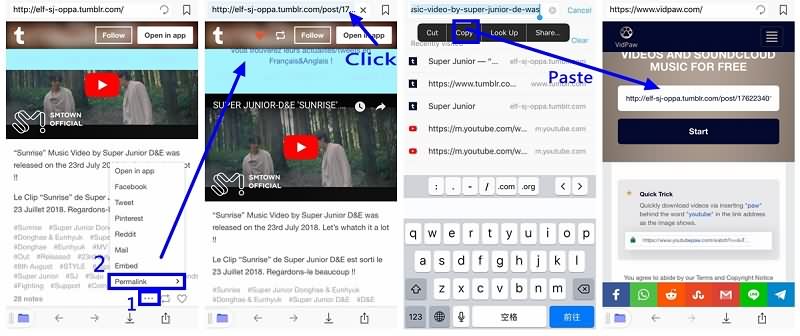 STEP 3. Download the Tumblr video
Move the cursor on the "Start" and give it a click, and you will find there are various downloading formats and qualities. Select the quality and format for your output video, and simply click on the "Download" button. Then a new window will pop up for you to choose the output folder in Documents. After finishing all the selections, click on "Save" in the upper-right corner to start downloading your Tumblr video in desired format and quality.
The Tumblr video would be finished downloading within minutes, and you can find it in the folder in Documents. Just enjoy the Tumblr video offline on iPhone right now!
Download Tumblr Videos on Android Phones
STEP 1.Head to Your Favorite Tumblr video and Copy Its URL
All you need to do first is open a browser on your Android phone and head to the Tumblr website, or you can simply run the Tumblr app. Then, search the Tumblr video you want to download and copy its link.
STEP 2. Paste the URL on VidPaw to Download the Tumblr Video
Once you have copied the link of the Tumblr video, open another tap and direct to VidPaw. Paste the link in the search bar and choose your desired format and quality of the Tumblr video. The video will start to download when you tap on "Download". Within minutes, the Tumblr video would be saved on your Android phone permanently.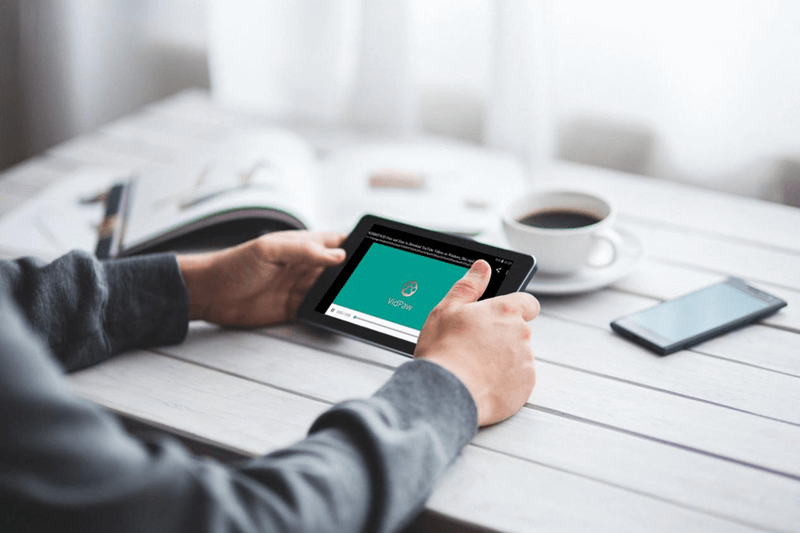 Download Tumblr Videos on PC
STEP 1. Copy The link of Tumblr Video from the Address Bar
Firstly open a browser on your computer, and browse the video you want to save on Tumblr. Select it link and give it a right click to copy the link of the Tumblr video.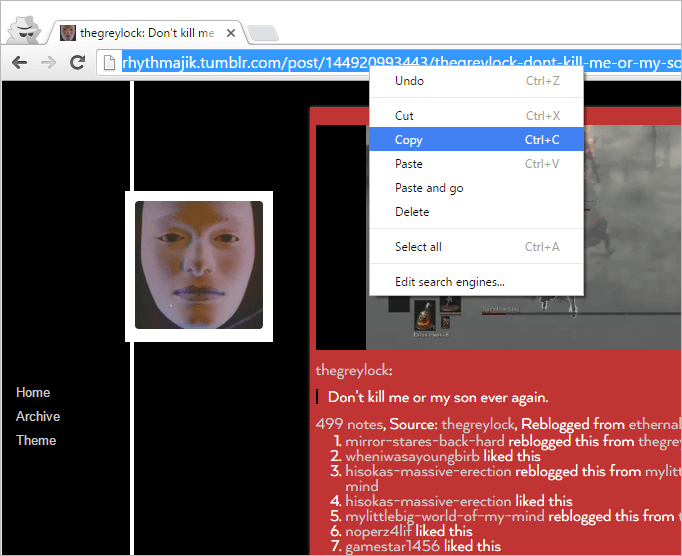 STEP 2. Direct to VidPaw and Paste the Link on It
Now, go to VidPaw.com, and paste the link of the Tumblr video on the blank, finishing this step by clicking "Start". More choices are upcoming.

STEP 3. Download Tumblr Video in Favorite Format and Quality
Scroll down the page and you can see many choices of the output format and quality. Choose your desired one and click "Download". And select the path to save the Tumblr video and it will immediately start to download. Be patient, and you will get the downloaded Tumblr video on your computer within minutes.

NOTE: In case of the downloading restriction of the video site that you cannot download the video if they were named, you'd better rename the Tumblr video before downloading it. Meanwhile, if you find the name of the video is in messy code, rename it after downloading.

VidPaw is such a wonderful video online downloader that can help you get your favorite HD Tumblr video. No matter which devices you want to save video from Tumblr, all you need to do is to get VidPaw and follow the guide in this post. What are you waiting for? Get VidPaw and start downloading your favorite Tumblr video on the device in your preference!



Published on August 30, 2018
Excellent

Thanks for your rating.