There are many excellent cartoons provided for kids and teenagers to watch. As we know, not all the cartoons are suitable for kids to watch, therefore, choosing a good cartoon for our children to watch is the duty of parents. So among so many cartoons, how can we find the one that is meaningful and educational for children?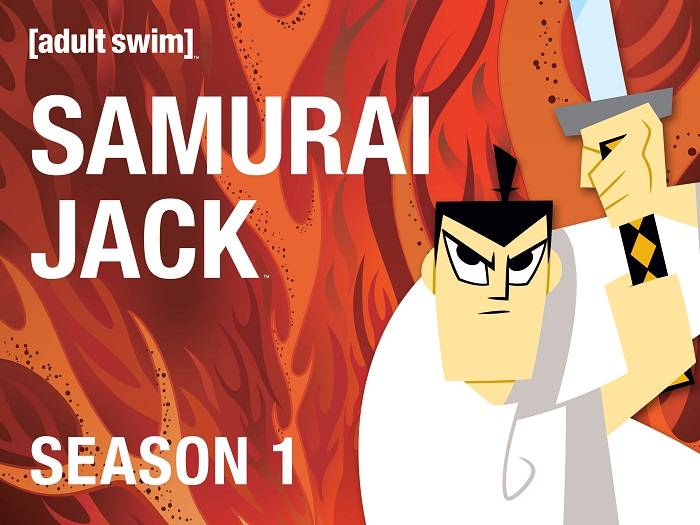 For boys, today I want to recommend a popular and classic cartoon – Samurai Jack, to parents. In the following blog, you can get a brief introduction of Samurai Jack, and the platform as well as ways to get the cartoon episodes offline for playback to your kids at home. Now let's get started.
Part 1. Introduction of Samurai Jack Cartoon
Samurai Jack is an action cartoon, which focuses on a samurai call Jack, who goes on his adventure to travel back to the past after he is mistakenly sent to future, where is filled with darkness and people are not friendly.
But his journey going back to the past is dangerous and full of challenges. Due to the justice holding in Jack's mind, he would always try to fight against the evil forces. No matter what challenges Jack meets, he will face them with his courage and bravery.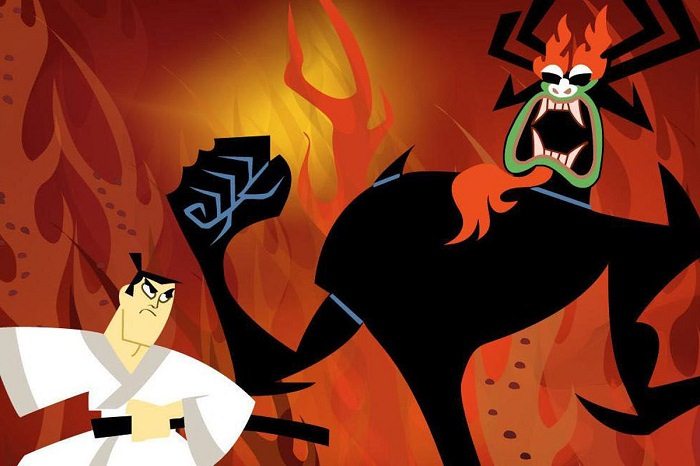 Samurai Jack cartoon has been rewarded for 12 wins as well as 12 nominations for both its story design and the meanings it can convey – always be brave and fight for justice. Therefore, Samurai Jack would be many parents' choices for playing to their children. By watching how Samurai Jack goes through the difficulties, children are able to learn something from them.
There are 5 seasons of Samurai Jack, which are released from 2001 to 2017. Covering such a long period, Samurai Jack is also an accompany for many children to grow up into a reliable and brave adults. However, this series of cartoon is still worthy for watching. On YouTube platform, you can find lots of Samurai Jack free episodes that can be played online freely.
Part 2. Freely Download Samurai Jack Episodes in HD for Kids to Watch Offline
If you want to download the free Samurai Jack episodes from platforms like YouTube, you need the help of a professional online video downloader, and here I would like to recommend VidPaw to you.
VidPaw
has been a popular and reliable online platform that offers high quality video/audio download services for years. Till now, VidPaw owns a large number of users who like using its services. You can figure out many VidPaw features like the following: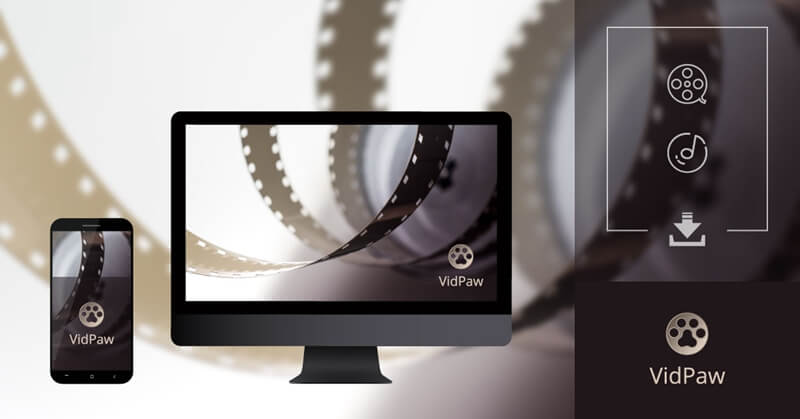 ① Able to Download Videos from 1,000+ Sites
VidPaw is available for people to download online videos from more than 1,000 websites, which include some popular platforms like YouTube, Instagram, Facebook, and so forth. So you can easily find the Samurai Jack episodes on these websites and use VidPaw to download them.
② Available on Different Devices and Browsers
VidPaw can be used on different devices, for example, iOS, Android, Win, and Mac all support users to download video/audio via VidPaw. Besides, many browsers such as Chrome, Firefox, Safari, Edge, etc. can also run VidPaw without hassle.
③ 26 Languages Are Supported by VidPaw
In order to let users from around the world to have a good using experience, VidPaw supports 26 different languages such as French, Korean, Japanese, Chinese, German, Russian, etc. So users can choose the languages they are familiar with and use VidPaw services easily.
In addition, VidPaw provides 3 different ways to let users download videos from online video platform. So in the next, I will show you how to download Samurai Jack episodes from YouTube to PC with the help of VidPaw.
Way 1. Download Samurai Jack Episodes with URL
STEP 1. Copy the URL of Samurai Jack Episode
To begin with, the first step you should do is to go to YouTube and search for the free Samurai Jack episode that you want to download for your kids to watch. YouTube has lots of choices, and you should choose one and open video. When the video is playing, check if it is the one you are desire to download. If yes, simply copy its URL from the address bar.
STEP 2. Paste the URL to VidPaw
After getting the URL of Samurai Jack episode, please go to VidPaw. As you reach the home page of VidPaw, you only need to paste the URL of the Samurai Jack episode to the search bar of VidPaw. The moment you paste it, VidPaw will just start analyzing it. If not, you should click on the search button to let VidPaw starts working.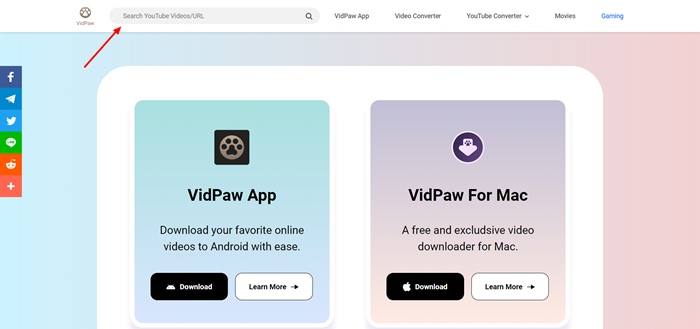 STEP 3. Download Samurai Jack Episode
After the analyzing process is completed, VidPaw will offer you the output formats and quality you can freely choose to download the Samurai Jack episode for saving offline. Then you can directly select one format and quality, then hit 'Download' button to start saving the video to your PC offline.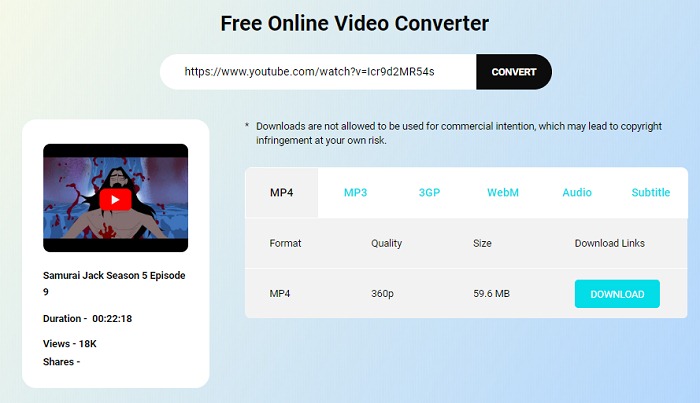 Way 2. Add 'Paw' to Download YouTube Samurai Jack Episode
STEP 1. At the very beginning, please open YouTube and go to the video page of the Samurai Jack episode that you are going to download in your browser.
STEP 2. Now go to the top address bar of the page, then add 'paw' after 'youtube' directly. For example, just edit the URL by changing it from www.youtube.com into www.youtubepaw.com.
STEP 3. After edition, now press Enter key on keyboard to redirect the page to VidPaw. Then VidPaw will directly analyze the video and show you the available download options. Now just choose an output format and quality for the video and click 'Download' to start downloading it.

NOTE: This quick way is temporarily available for downloading videos from YouTube.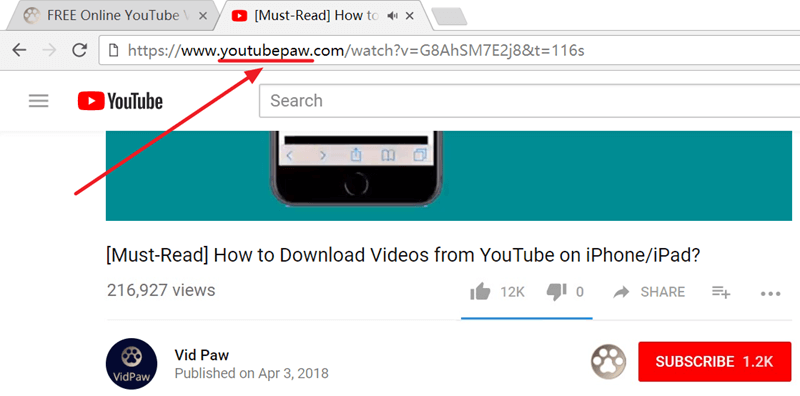 Way 3. Install VidPaw Extension to Download Samurai Jack Episode
STEP 1. Before installing a VidPaw Extension, which can add a download button to the Samurai Jack episode on YouTube, you should install the Tampermonkey first. Tampermonkey can enable a fluent and stable environment to let VidPaw Extension run more instantly. Just select the appropriate version of Tampermonkey and add it to your browser now.

STEP 2. Now as Tampermonkey is installed, you should also add VidPaw Extension too. Just click on 'VidPaw Extension' here and follow the instruction to add the extension to your browser immediately.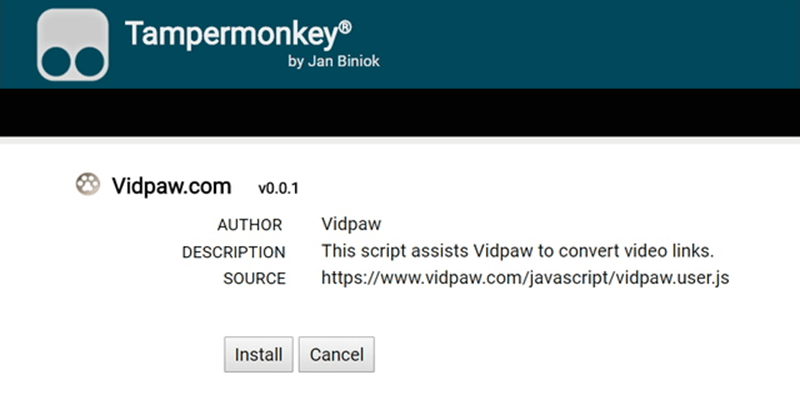 STEP 3. In the final step, you can return back to YouTube platform and open the Samurai Jack episode you want to download. When you open its video page, you will discover a VidPaw icon is set under the video. Just click it and you will be turned to VidPaw for analyzing the video and selecting an output format as well as quality to save the video. Finally, click on 'Download' and you can get the episode saved offline.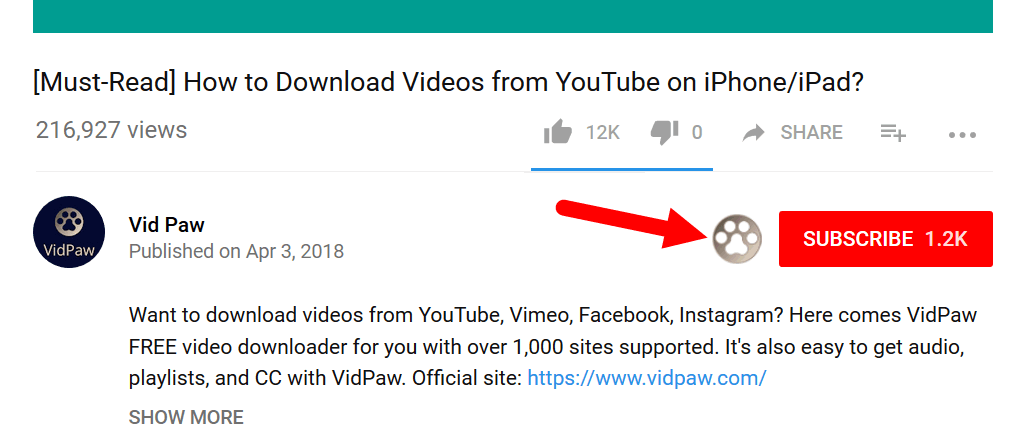 After getting the Samurai Jack episode offline, you can save the cartoon to a USB, and then insert to your smart TV and watch it with your kids together. If you get more cartoon episodes want to download, don't forget that VidPaw will be here for help.