Niconico Online Downloader - Download Niconico Video & Audio to MP4/MP3 for Free
September 28, 2018
I can tell you're also a big fan of Niconico anime because you found your way here. Niconico is a great Japanese video sharing platform, providing thousands of interesting and awesome videos. However, we can only watch the Niconico videos online and it's hard to download Niconico video&audio in official ways. For that reason, we offer you two methods [100% working] to download Niconico video and audio with the best Niconico Video Online Downloader - VidPaw.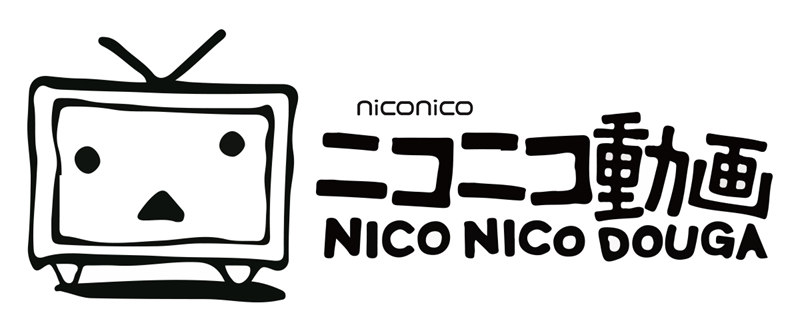 What's VidPaw Online Video Downloader?
VidPaw is a free online tool designed for downloading online videos from more than 1,000 websites. With a few simple steps, you can download the wanted video in various formats and qualities. Besides, VidPaw values User Experience a lot and does its best to offer a comprehensive video downloading service. What's more, VidPaw's intuitive design and powerful features have earned itself many credits for downloading Niconico videos easily and quickly.
Something You Should Know About VidPaw
#1 VidPaw Provides Various Language Version
10 language versions are available now: English, Italiano, Português, Français, DeutschEspañol, русский, 日本語, 中文简体, 中文繁體.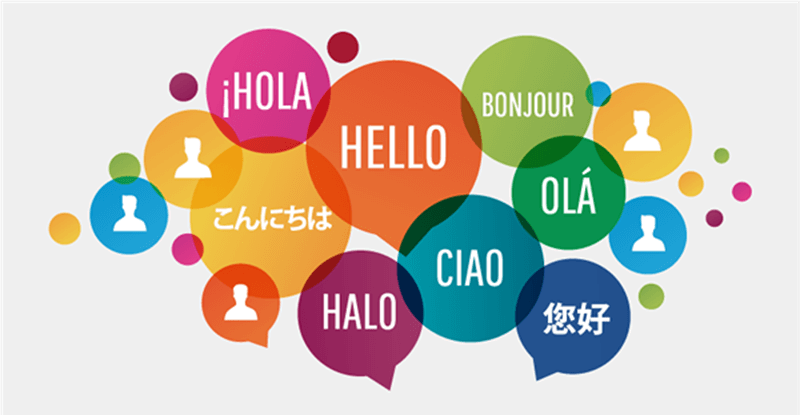 #2 VidPaw Supports Over 1,000 Sites
As a free online video downloader, VidPaw provides downloading service for more than 1,000 video sites, including YouTube, Dailymotion, Vimeo, Facebook, Niconico, Instagram, and Twitter, etc.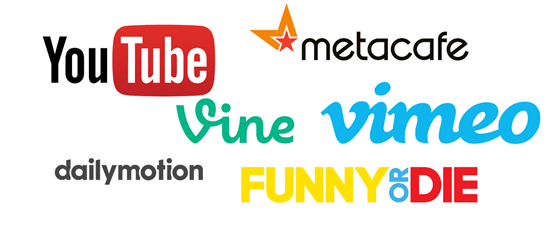 #3 VidPaw Downloads Your Video in Different Formats and Qualities
Video Formats - MP4 3GP WEBM
Video Quality - 144p 240p 360p 480p 720p 1080p 2K 4K 8K
Audio Formats - WEBM M4A
Audio Quality - 64kbps 96kbps 128kbps 256kbps 320kbps

It means nothing if I just keep saying how great VidPaw is. And you definitely can't wait to try this best Niconico video downloader and download your favorite Niconico anime. The following will introduce two methods to download Niconico video on Windows/MAC and the first one is highly recommended. So, let's begin. Just follow the steps below to download your first Niconico video&audio by using VidPaw.
Method 1. Download Niconico HD Videos with VidPaw on Windows/Mac
STEP 1. Copy the Link of the Video You Want to Download From Niconico
Open Niconico on your Windows/Mac and find the video you want to download from Niconico. Click the video and it will jump to the Play window. And then you need to copy the video link from this page.

STEP 2. Paste the Link on VidPaw Online Video Downloader
Here you need to open VidPaw on your browser first. And then paste the link in VidPaw's search bar. After that, just simply click the "Start" button.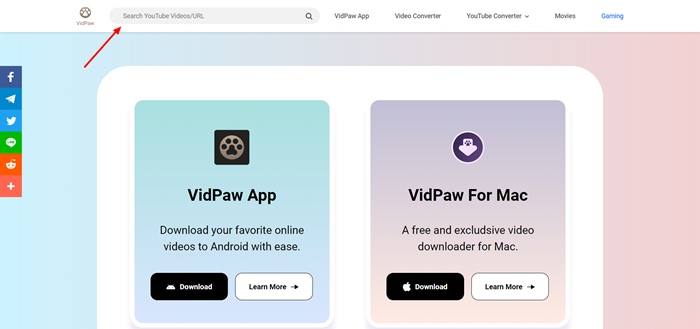 STEP 3. Select the Output Format and Quality to Download the Niconico Video
After you click the "Start" button, it will take a minute to load the Format and Quality list for the Niconico video. You can choose the wanted format and quality and hit "Download" to begin downloading your Niconico video. Additionally, VidPaw supports video&audio formats and 360p, 720p, 1080p, 4K, and HD video qualities.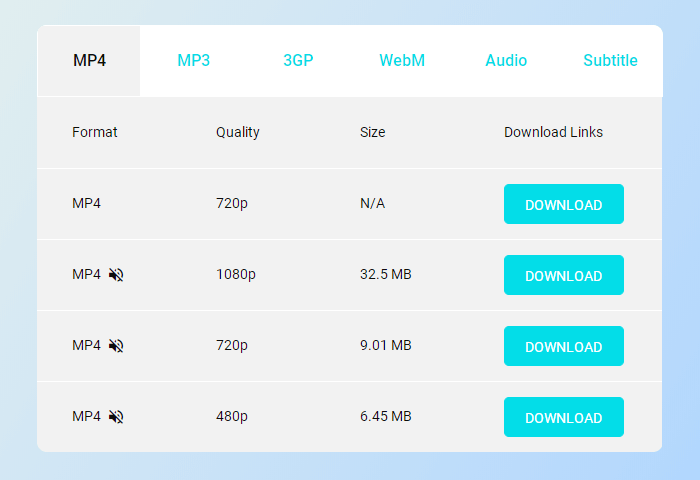 Note: The video will be downloaded in your computer automatically after you click "Download". However, there also exists another situation that some users have to download the Niconico video manually on a pop-up window. Don't freak out, it's just a piece of cake for you! The next thing you should do is simply click on the "Three Dots" button on the lower-right of the video and it will download the video successfully.
Method 2. Simple Steps to Download Videos from Niconico with Screen Recorder
TuneFab Screen Recorder
is the best screen recording software for Wins/Mac. It contains a lot of powerful features including both screen and webcam recording, scheduled recording, recording area selection, video/audio converter, real-time editing, etc.
With TuneFab Screen Recorder, you can easily record gameplay on PC, save online movies&TV shows for offline playback, extract music or audio from video, and other creative things you can think of.
STEP 1. Download TuneFab Screen Recorder
Go to www.tunefab.com and download TuneFab Screen Recorder for free. It offers two versions, Windows and Mac. Just choose the proper one for your computer. It will take a few minutes to download and install TuneFab on your computer.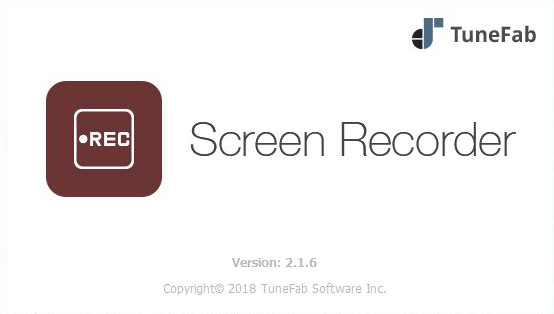 STEP 2. Open TuneFab Screen Recorder and Adjust Settings
After the installation, open the TuneFab Screen Recorder on your desktop. TuneFab has an intuitive interface which just includes four buttons. Click on the "Video Recorder" button and set up the recording window. Remember to check other settings in advance. It would be helpful before you start recording.


STEP 3. Find the Niconico Video You want to Download and Get Ready
Open Niconico and find the video you want to download. Click the video and it will jump to the Play window. Now switch to TuneFab and adjust the recording window to properly record the whole part of the Niconico video. After that, you're ready to download your favorite Niconico video.

STEP 4. Download Niconico Video Instantly
First, click the big green button "REC" to start the recording process on TuneFab. Next, play the Niconico video and wait for minutes. When the video ends, click "Stop" and TuneFab Screen Recorder will finish the recording and a new window will pop up. The final step is to click "Save". Now, you can watch your Niconico video offline.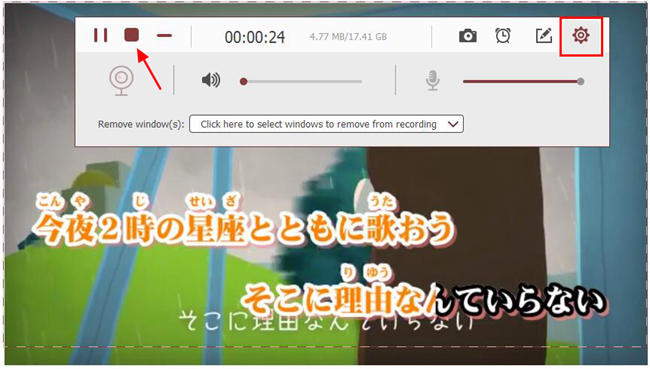 You must be very excited when you finally download your favorite Niconico video for offline watching. If you think our methods are pretty helpful, please share the post to your friends and other Niconico anime lovers to help them download their favorite Niconico video as well. It would be appreciated if you recommend VidPaw to those who really need to download online videos.
Published on September 28, 2018
Excellent

Thanks for your rating.