Nowadays, more and more video lovers are keen on viewing videos on NBC, as NBC has uploaded countless TV shows for its users. Sometimes, since there is always a NBC video caters those video lovers' interest, they really want to watch and enjoy the video at anywhere and anytime even when they have no network.

However, if you want to download the NBC videos, you are required to create your NBC account in advanced. What's worse, you also need to install the certain NBC player to play the downloaded videos. It's a kind of inconvenient, right? Here, to easily make your NBC video playable without installing any software, we set this post for you. Follow this post to get some free and safe ways to download NBC video to MP4 on your desired mobile or desktop right now.
Part 1. About NBC
Undoubtedly, NBC (National Broadcasting Company) must be the oldest major broadcast network in the United States. In 1926, the Radio Corporation of America (RCA), which belongs to the General Electric (GE), founded the NBC. But because of the antitrust charges, GE decided to sell the RCA in 1930. After 56 years later, GE regain the control of the NBC by paying $6.4 billion to RCA. And finally, with the cooperation of the French media company Vivendi and GE, NBC Universal was founded, and up to now the NBC videos today are still well received.

As one of the most famous American broadcast televisions, NBC offers a large number of its show episodes to an online site where its viewers can easily find show teasers, programming schedules, latest news and reports, and the full episodes of the station's past and current shows. In other words, you would find all watching videos from the NBC official site, which seems like enjoying the TV shows.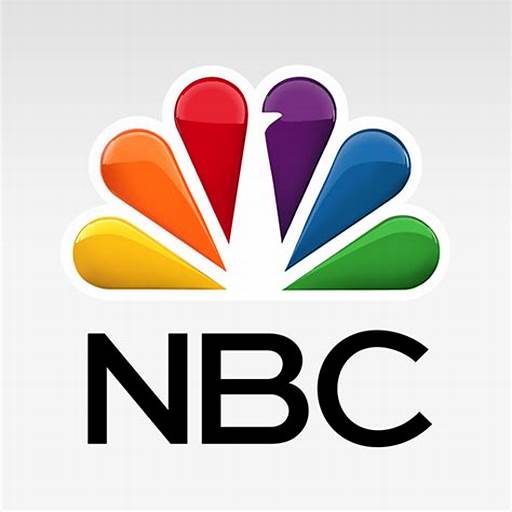 Nevertheless, NBC doesn't allow the users without NBC account to download the NBC videos, and even though they have signed up their own NBC account, they can't view their downloaded NBC video if they didn't install the NBC player. Therefore, downloading and enjoying the NBC videos offline today still troubles many NBC video lovers.

Thankfully, VidPaw is here. Non-software you need to install, the NBC video downloading is quite simple for everyone who uses VidPaw. Just head to VidPaw official website to download your favorite NBC video by pasting its link on VidPaw's frame box. Want to know how to achieve that? Just read the guide below.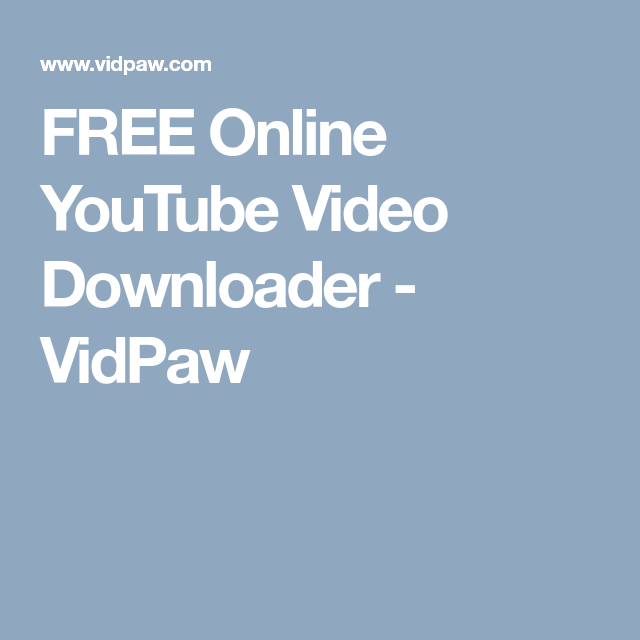 Part 2. Download HD NBC Videos Online to Android
Way 1 - Copy & Paste the Link of NBC Video on VidPaw
STEP 1. The Preparation Works for NBC Video Downloading
Open the browser you like on Android, then head to the NBC official website. Play the video you want to download on NBC and click on the address bar to copy the link of the NBC video.

STEP 2. Paste the Link of the NBC Video on VidPaw
After copying the link of your favorite NBC video, please open another tab to head to VidPaw official website. Then you will see a frame box where you need to paste the link of the NBC video. Once you have pasted the URL, hit on the "Start". And you will see the information about your favorite NBC video, and various downloading choices are waiting for you to choose.

STEP 3. Download the NBC Video to MP4 on Android
Be careful, you should choose the output format as "MP4", but the output quality is up to you. Just choose your favorite output quality and hit on the "Download" button. The NBC video will be successfully saved on Android immediately.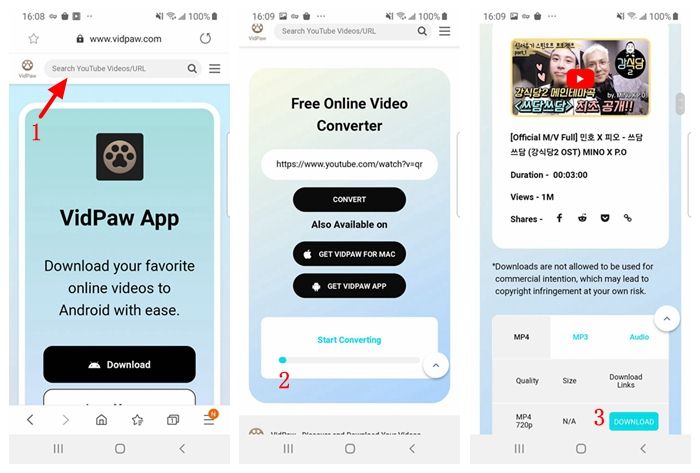 Way 2 - Alter NBC Video's URL to Download
Maybe some of you may regard the first way is too troublesome, so we organize this simple trick here. But be careful, you can only use this method to download NBC video from YouTube. Fortunately, nowadays there is a large number of NBC News videos being uploading on YouTube, YouTube is exactly another good place for you to view your favorite NBC video.

The downloading is quite simple, all you need to do is edit the link of the YouTube NBC video - add "paw" after "youtube" in the address bar. For example, alter "m.youtube.com" to "www.youtubepaw.com".

Once you have altered the link of the YouTube NBC video, give it a go and it will automatically direct to the download page on VidPaw. Finally, choose the output format as MP4 and your desired output quality to download.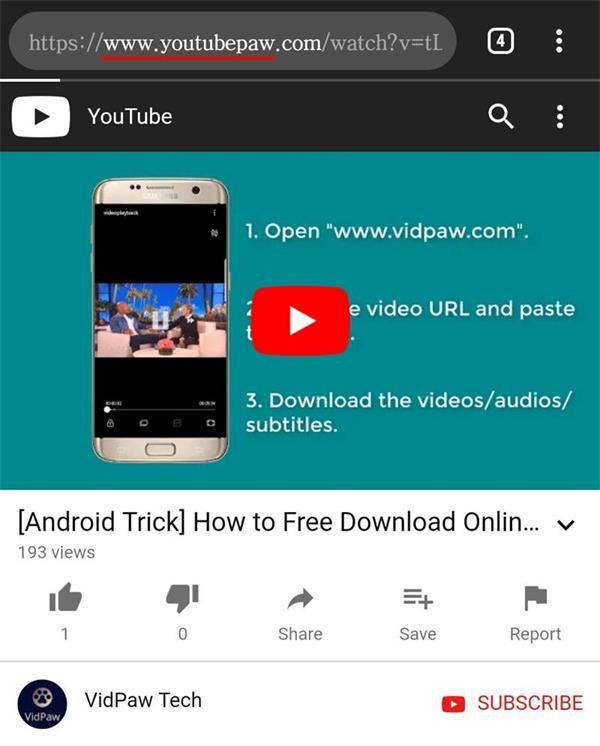 Part 3. Easy Way to Download NBC TV Shows to iPhone/ iPad
STEP 1. To begin with, go to the App Store to download "Documents". Then run "Documents" on iPhone, and follow the photo below to head to VidPaw homepage.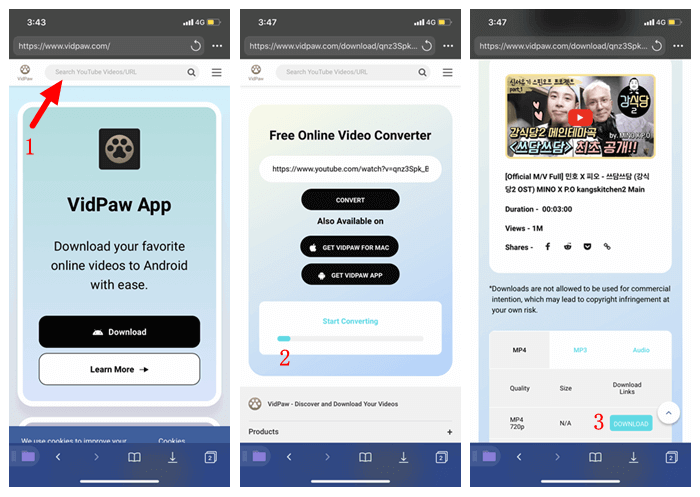 STEP 2. Search for the NBC video you want to download right now and copy its link. Back to VidPaw in Documents and paste your desirable NBC video link to the box frame, and hit on the "Start" button for video URL analysis.

STEP 3. After finishing the URL analysis, select the output format as MP4 and also your favorite output quality for your NBC video. Then, click on the "Download" button and choose the output folder to save your NBC video in Documents. Once you have finished all the selections, click on "Save" to download your favorite NBC video.
Part 4. Simple Solution to Get NBC Videos from NBC Freely on PC
STEP 1. Click here to install the Tampermonkey extension ahead of all, as it can help VidPaw extension to run smoothly.
Note: You should choose the suitable Tampermonkey extension based on the browser you use.

STEP 2. After installing the Tampermonkey extension on your browser, go to "VidPaw Extension page" to download the appropriate VidPaw extension according to your browser.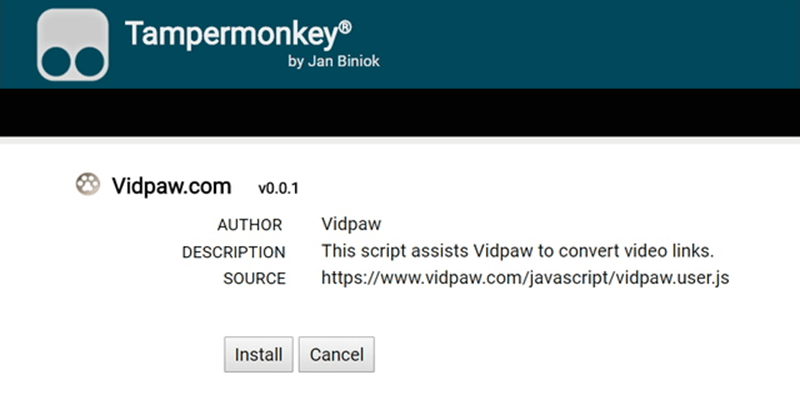 STEP 3. While the VidPaw extension has been successfully installed on your browser, go to the NBC official website to search the video you want. Open the video, and you will see the icon of VidPaw below the video. Hit it to download the NBC video to MP4 on your desktop.

Always keep users in mind, VidPaw is an excellent and pretty user-friendly NBC video downloader. And in order to help you fix NBC video download issue effectively, we set this post here. I really hope it can help you.
Published on December 11, 2018