Unarguably, National Basketball Association (NBA) matches and seasons has always risen a big craze for all of us. Each of the NBA matches is quite important and special for each basketball addict. If they have missed one of the NBA tournament live, most will feel quite regret.

Besides, sometimes the NBA matches is so tough and exciting that you are not willing to only enjoy watching them for once, but want to save the video for viewing over and over again.

Therefore, for most NBA big fans, if they could save their favorite NBA matches and seasons on their devices, nothing could be better.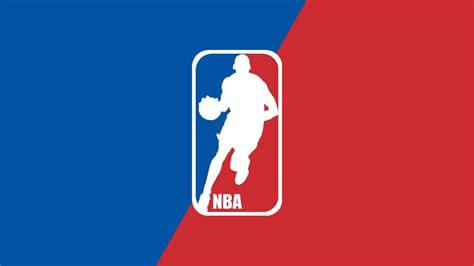 Then, perhaps you will ask:
Where can I find NBA videos?
How can I download my favorite NBA videos easily?
Fear not! This post is here to answer all the questions you want to ask. Start reading now.
Part 1. Where Can You Find NBA Videos?
We all know that NBA has one of the strongest fan bases, and the demand for new ways to watch NBA videos are growing rapidly. Luckily, since 2015, YouTube has already launched NBA's own channel for those NBA addicts. And today, this channel has gained 9,674,111 subscribers and enjoyed more than 4.6 billions views per year since its release.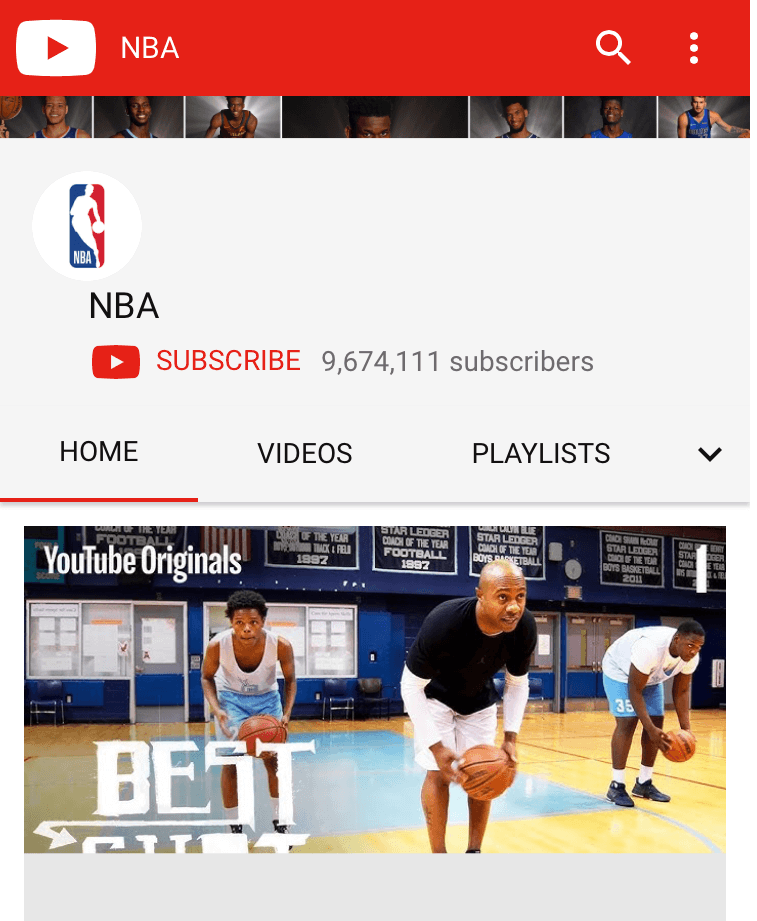 This channel is totally set for you to view the NBA videos you have missed. However, with the limitation of downloading NBA video from YouTube, this channel only allows its viewers to watch NBA videos online but not download. What's worse, if you have in the place with poor network connection, the viewing experience is quite bad for you.

Thus, If you wish to download NBA videos directly from the YouTube channel to have a better viewing experience, a reliable online video downloader - VidPaw is in need. And next, I will give you a comprehensive instruction to show you how to download NBA videos from YouTube with such wonderful video downloader.

Part 2. How Can I Download NBA Videos?
VidPaw is a user-friendly online video downloader for helping to watch NBA videos on PC/Mac or portable devices avoiding pop-up ads, long-time loading and interruption resulted from poor network. VidPaw supports 8 languages including English, French, Spanish, Deutsch, Chinese, Portuguese, Russian and Japanese, and also offers various downloading formats and quality of the videos from over 1,000 websites, so people from all over the world can easily and efficiently download their favorite NBA videos. As you want, you can easily save all your favorite NBA videos via VidPaw to view them anywhere and anytime.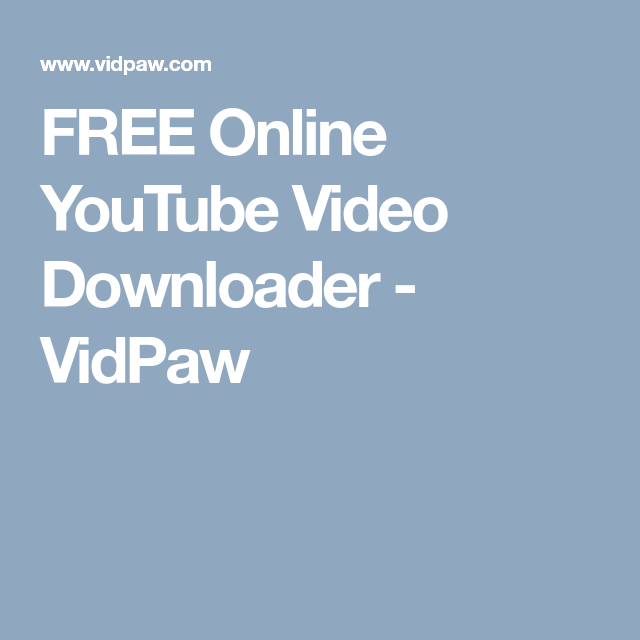 VidPaw is a completely free online program for you, and I am sure that it's the easiest way for you to download NBA videos from YouTube with VidPaw. Here I will offer you 3 different methods to get your favorite NBA videos from YouTube with VidPaw. Just follow the instruction step by step.
Method One - Directly Download
STEP 1. Copy & Paste the Link of NBA Video
At the beginning, head to the NBA channel on YouTube and copy the URL of your favourite NBA video. Once copied, then go to the homepage of VidPaw to paste the copied URL in the download box.


STEP 2. Download NBA Video With Desired Output Format and Quality
Then move you cursor to the "Start" and click on it. Scroll down to choose your desired ouput format and quality. Once you finish your selection, just hit on the "Download" icon to start downloading the NBA video. After the download is finished, you can enjoy NBA video offline whenever and wherever you want.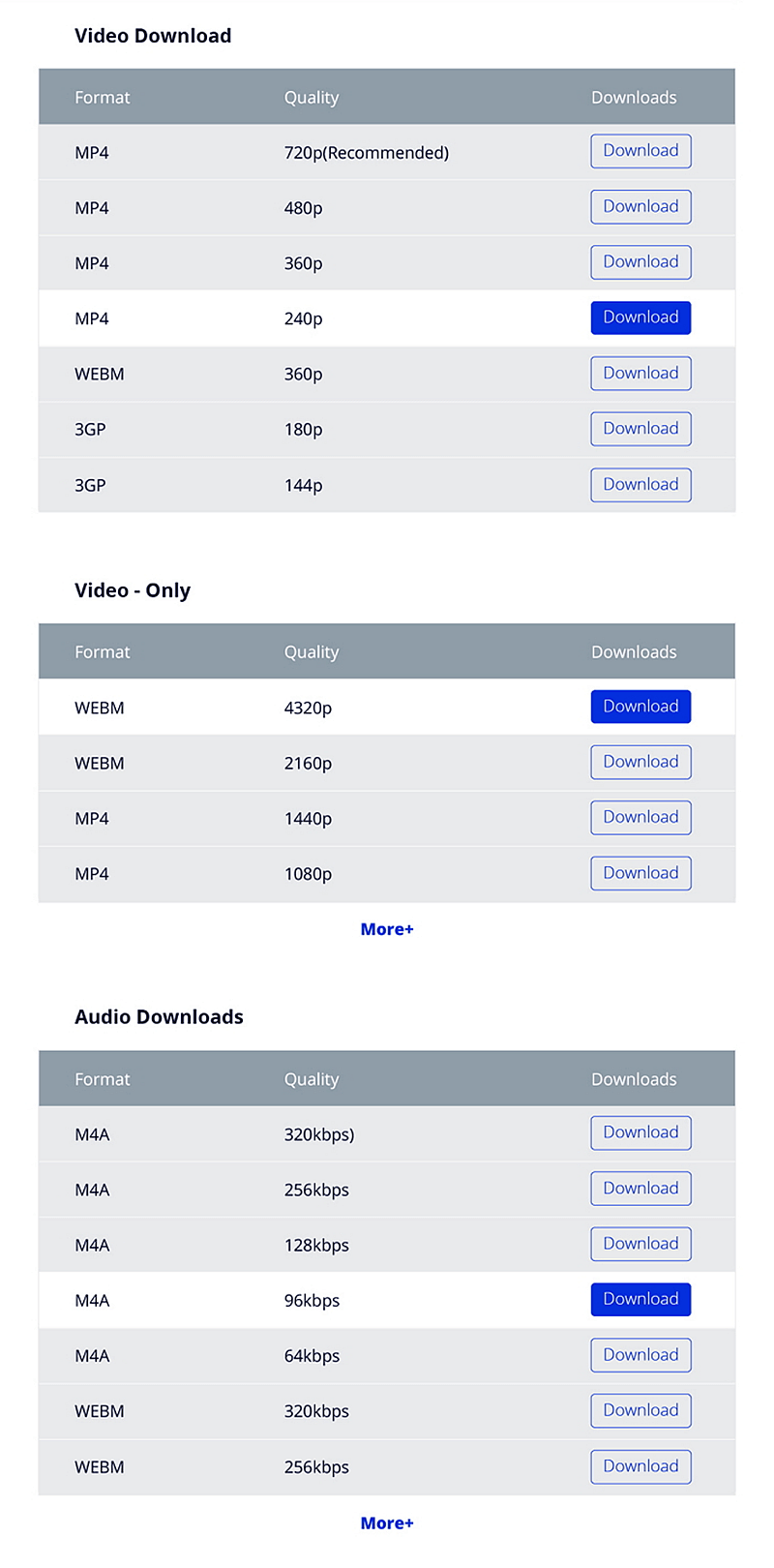 Method Two - Set VidPaw Icon Below the NBA video to Download It
Once you get the extension of VidPaw, you are allowed to download the NBA video by simply click on the icon of VidPaw.

STEP 1. First of all, remember to install Tampermonkey ahead of all, which may help the extension of VidPaw run more stably. Simply click here to add Tampermonkey based on your browser.


STEP 2. Now you need install the VidPaw Extension. Hit on here to get the appropriate VidPaw extension.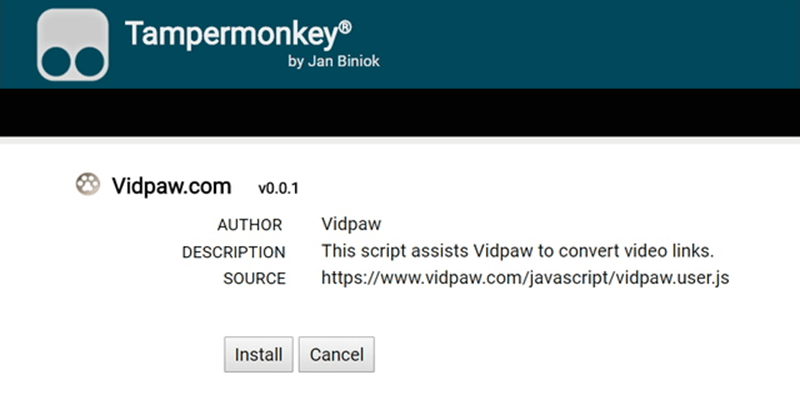 STEP 3. Finally, open your favorite NBA video on YouTube. If you have successfully installed the VidPaw extension on your browser, you would find the icon of VidPaw is set below the NBA video. All you need to do is to press the icon to download NBA video.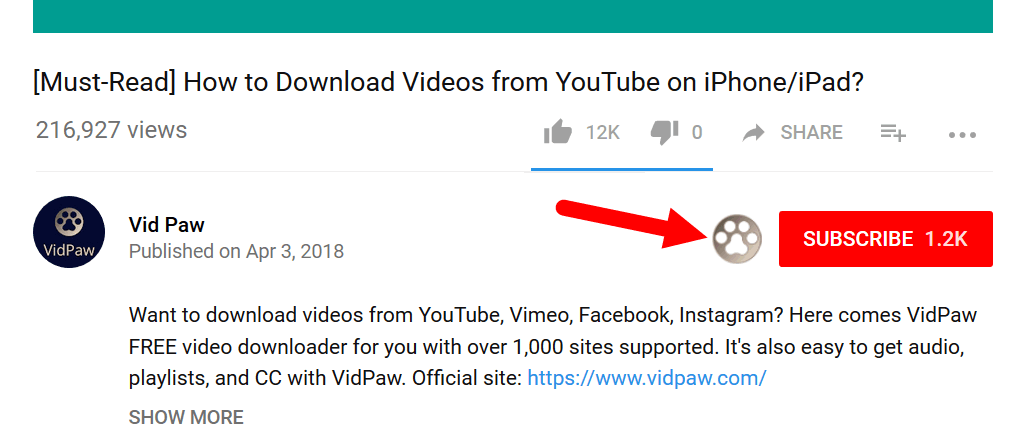 Method Three - Alter NBA Videos' URL to Download
In this way, you need neither install the extension of VidPaw nor copy the link of the YouTube video. This is the simplest trick for you to download your desired NBA video with VidPaw.

STEP 1. Open NBA video you want to download on YouTube, then click its address bar to alter "m" to "www"(if you are using mobile) and add "paw" after "youtube".


STEP 2. Hit the "Enter" key to turn to the download page in VidPaw.
STEP 3. Choose your desired output format and quality for NBA video, then click on "Download" to start downloading your favorite NBA video.

If you are the one of those subscribers of NBA channel on YouTube, VidPaw is exactly what you need. Get VidPaw and follow my guidance right now, and you would know the easiest way to enjoy your favorite NBA video offline.


Published on September 17, 2018