[HOT] Where Can I Stream and Download Korean Drama With English Subtitles
November 19, 2018
In the 21st century, the Korean wave has swept across Asia, even all around the world, especially Korean drama has played an important role in showing South Korean pop culture to the world. As a foreigner who doesn't know any Korean, Korean drama with Eng Sub is strongly welcome.

In this post, I'll show you the top 5 websites to watch Korean dramas and the solution to download Korean dramas online for free. Let's get it!
Listen to The Best Korean Drama OST of 2018 below while reading this post. ↓
Part 1. Top 5 Video Sites To Watch Korean Drama Online
It's quite hard to find the best website to watch Korean drama in high quality for free. Most video streaming websites like Netflix and Hulu are asked for subscription with payment if you want to enjoy the streaming service on it. Fortunately, we can also find some awesome websites on the Internet.
Viki is a video streaming website, enabling you to explore different types of Asian shows like Korean dramas for free. Moreover, all these Korean dramas are well subtitled.
It can be the perfect choice for you to enjoy massive interesting Korean dramas. DramaGo has a lot of collection of Korean Dramas, TV shows and movies that allow all of you to enjoy.
If you don't know where to stream the latest Korean dramas, Gooddrama can one of the best destinations to you. Its services are totally free and shows are all with English subtitles.
Viu is designed to offer users the latest Korean dramas and shows from other countries from Asia. You can easily enjoy HD Korean dramas and TV shows without any payments. Of course, if you ask for the better service, you can join Viu Premium.
You can watch Korean dramas and movies for free in high quality and fast streaming. The latest Korean drama will be subtitle as soon as possible after it has released.
Part 2. Best 6 Korean Dramas of 2018 You Should Watch
Here's the list of the most popular Korean dramas of 2018 you cannot miss.
1. My Mister (Naui Ajusshi)
Original Release: March 21 - May 17, 2018 (South Korea)
Running Time: 90 minutes
Episodes: 16
Director: Won Suk Kim
Screenwriter: Park Hae Young
Cast: Lee Sun-kyun/ Lee Ji-eun
Storyline:
My Minster tells the story about a man in his 40s and a woman in her 20s who both of them are struggling for their tough lives. They come together and try to heal their past scars.
3. Life on Mars (La-i-peu on Ma-seu)
Original Release: June 9 – August 5, 2018
Running Time: 60 minutes
Episodes: 16
Director: Lee Jung-hyo
Storyline:
Adapted from the same name UK TV series, Life on Mars tells a detective who travels back to 1988 after an accident. To get back to the present day, the detective tries to solve a serial murder case.
4. Mr. Sunshine (Miseuteo Shunshain)
Original Release: July 7 - September 30, 2018
Running Time: 70 minutes
Episodes: 24
Director: Lee Eung-bok
Screenwriter: Kim Eun-sook
Cast: Lee Byung-hun/ Kim Tae-ri/ Yoo Yeon-seok/ Kim Min-jung/ Byun Yo-han
Storyline:
In 1905, Korean American Marine who was struggling for the past as an orphan slave returned to Korea for diplomatic missions. While he found himself fall in love with an aristocrat's daughter.
5. 100 Days My Prince (Baekilui Nanggoonnim)
Original Release: September 10 - October 30, 2018
Running Time: 80 minutes
Episodes: 17
Director: Lee Jong-jae
Screenwriter: No Ji-sul
Cast: Do Kyung-soo/ Nam Ji-hyun/ Jo Sung-ha
Storyline:
Lee Yul was injured by a murderer's attack and fell off a cliff. Unfortunately, he loses his memory and wanders for 100 days under a new name, Won Deuk. His world has changed dramatically since he became Won Deuk.
6. The Beauty Inside (Byuti Insaideu)
Release Date: October 1, 2018
Running Time: 60 minutes
Episodes: 16
Director: Song Hyun-wook
Screenwriter: Im Mea-ri
Cast: Seo Hyun-jin/ Lee Min-ki/ Lee Da-hee/ Ahn Jae-hyun
Storyline:
The Beauty Inside tells about the love story of Han Se-gye, an actress who transforms into someone else for one week out of each month, and Seo Do-jae, a man who suffers from prosopagnosia because of an accident.
YouTube Video: How to Download Online Videos on Win/Mac?
Likewise, there is no download button for you to download the awesome Korean drama you like. In this case, an online video downloader is what you need. Here I highly recommend you VidPaw Online Downloader.

VidPaw is an online downloader, aiming to provide professional video downloading services from over 1,000 sites for you, including YouTube, Facebook, Instagram, etc. If you want to download the episode offline, you can try VidPaw.

STEP 1. Copy the video URL.
Play a Korean drama episode you want to download. Then, copy the URL of it.

STEP 2. Paste the URL of the Korean drama you want.
Go to vidpaw.com. > Directly paste the URL of the drama on the blank bar. > Click on the "Start" button. Then, VidPaw will automatically detect the URL and move the download page of the drama.

STEP 3. Choose a suitable output format and quality.
VidPaw offers many output formats and quality to fit all your needs. It supports output formats like WEBM, 3GP, MP4 and output quality like 144p, 240p, 360p, 720p, 1080p, 2K, 4K, 8K. Select the best output format and quality for your downloaded video.

STEP 4. Download Korean drama with English subtitles for free.
If English subtitles are well embedded in the Korean drama, directly click on the "DOWNLOAD" button. If there is a closed caption in the Korean drama, scroll down the download page to the "Subtitle" section. Then, download the subtitle you need.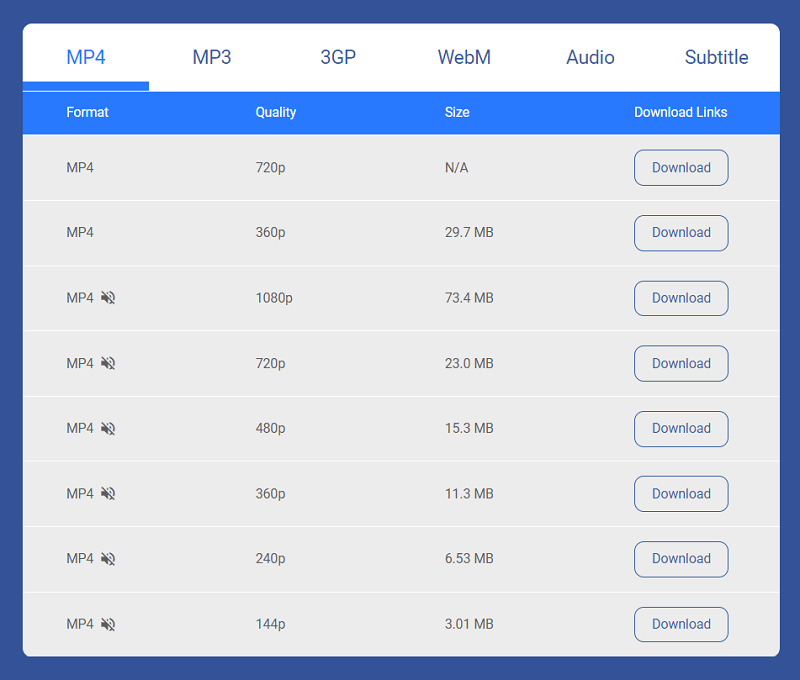 Only with these simple steps, you can download any Korean drama with English subtitles you want to your PC, Android, iPhone/iPad. Now, it's your time to fully enjoy Korean dramas on all devices! Besides, if you want to download other videos online, VidPaw will be your best partner!
Published on November 19, 2018
Excellent

Thanks for your rating.