Free Download Top 10 EDM of 2018 to MP3
December 15, 2018
Do you know Alan Walker? No?
Do you know "Faded"? I think many people might have heard this song which has swept the world since 2015, even though they don't the song's name. I have to say EDM music can be one of the most popular music genres around the world. Why? Because EDM songs are the best background music for parties!
So here comes a question for you again. Do you know how to download EDM songs? You don't want to meet a sudden pause in music when you deeply enjoy the party, right? Therefore, downloading party music beforehand is the best choice. If you want to figure out this question, let's keep on reading and find the answer out.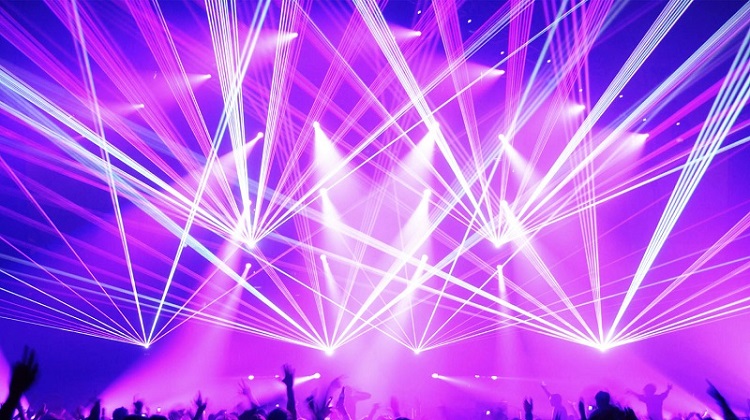 Part 1. Top 10 EDM (Electronic Dance Music) Hotlist on YouTube
EDM stands for Electronic Dance Music. Among so many EDM soundtracks created by amazing artists, it's hard to pick some of them so as to make an ideal playlist for dancing or a party. Fortunately, YouTube has provided an EDM Hotlist for users to explore, which conveys the most popular electronic dance music around the world. Here's the top 10 EDM hotlist on YouTube.
Top 1. SNBRN & Autograf - Move All Night feat. Kole
Top 2. The Chainsmokers, Aazar - Siren
Top 3. Steve Aoki - Waste It On Me feat. BTS
Top 4. Marshmello ft. Bastille - Happier
Top 5. Dynoro & Gigi D'Agostino - In My Mind
Top 6. Netsky, David Guetta - Ice Cold
Top 7. Gryffin, Elley Duhé - Tie Me Down
Top 8. deadmau5 - Monophobia (feat. Rob Swire)
Top 9. DJ Snake - Taki Taki ft. Selena Gomez, Ozuna, Cardi B
Top 10. Alan Walker - Darkside (feat. Au/Ra and Tomine Harket)
Part 2. Best Websites to Download EDM Online for Free
Where is the best place to stream and enjoy EDM songs freely? You can find lots of answer on Google, but it's hard to choose the right one. Don't worry. Here, in this part, I'll show you the 8 best websites to explore the latest and awesome EDM.
Billboard must be one of the best platforms to explore and stream EDM music freely. You can discover many Hot 100 chart of different genres of music, including EDM. Moreover, these charts will be updated weekly based on sales, radio play, and online streaming in the United States.
Apple Music is a music and video streaming platform, having more than 50 million songs. EDM music can be easily found on Apple Music. Moreover, Apple Music app is accessible on iOS devices and Android device. However, $9.99 is needed for subscription per month.
Likewise, Spotify is an ideal place to enjoy EDM music. According to Spotify, more than 40 million high-quality music are accessible to stream. You can easily browse any EDM songs on Spotify app as well. Just like Apple Music, you need pay $9.99 for subscription each month.
Mixcloud is a British online music streaming service. On its landing page, you can find your favorite music according to the tag it provided. Simply click on the "EDM" tag, you will easily access the related music at once.
Are you still finding a platform to catch the latest EDM songs or news? This website - edm.com is here you are. Literally, the EDM website is created to provide the latest ranking charts, EDM artists' news and so on. You can find everything about EDM music on this site.
If you want to download free EDM songs, EDM Hunters can be one of the best places for you. Some EDM songs are free to download. Of course, if you are also an artist, you can submit your music on this site and share with others online.
Your EDM is a versatile website, focusing on the EDM, Interview, Music Reviews & news. You can easily find all things about EDM at one stop. Also, it allows you to download some EDM songs for free. If you an EDM fan, have a try.
There is no doubt that SoundCloud is one of the best platforms for creators to show off their musical talents. On SoundCloud, you can discover any genre of soundtracks like EDM, Hip-hop, etc. Of course, if you want to download any song from it, you need to pay for the membership. However, fortunately, I find a powerful tool can help you to free download any EDM songs to MP3 with ease.
Part 3. How to Free Download EDM to MP3 Effortlessly
After reading all the information about EDM above, you might be curious about the fastest way to download EDM music to your desktop or mobile devices. Whether you want to free download EDM hotlist from YouTube with ease or easily download EDM on SoundCloud to MP3, here's a powerful tool called VidPaw Online Downloader, which has the ability to help you.

VidPaw Online Downloader is designed to help users to download video& audio online from over 1,000 sites, for example, YouTube, Facebook, Twitter, Instagram, SoundCloud and so forth. It is able to extract the audio file from the video so that you can download the video and its soundtrack at the same time. Of course, VidPaw always tries to offer high-quality outcomes to all users. Moreover, the output quality and format are based on your preference. You can make your choice while downloading.
Supported Video Formats - WEBM, 3GP, MP4
Video Quality - 144p, 240p, 360p, 720p, 1080p, 2K, 4K, 8K
Supported Audio Formats - M4A, WEBM, MP3
Audio Quality - 64kbps, 96kbps, 128kbps, 256kbps, 320kbps

Now, I believe that you already have a general idea on VidPaw Online Video Downloader. If you are interested in how to download EDM to MP3 with ease, please keep on reading.

STEP 1. Get the Video/Audio URL
To begin with, you need to get the URL of the video/audio that you want to download. Open YouTube, SoundCloud or other sites and find your target. Then, copy its URL.

STEP 2. Paste the EDM URL into VidPaw
In this step, go to vidpaw.com on any browser like Chrome, Safari, or Firefox. You will see a blank bar on the landing page. Directly paste the EDM URL into the blank bar. > Click on the "Start" button.

STEP 3. Choose an Output Format and Quality
After that, VidPaw will automatically detect the EDM URL and move to the downloading page of the EDM you prefer. Choose an output format and quality suitable to your device.

STEP 4. Starting Downloading EDM
In the last step, you can directly click on the "DOWNLOAD" button next to the output format and quality you choose. Wait for a while, downloaded EDM will be saved in your device.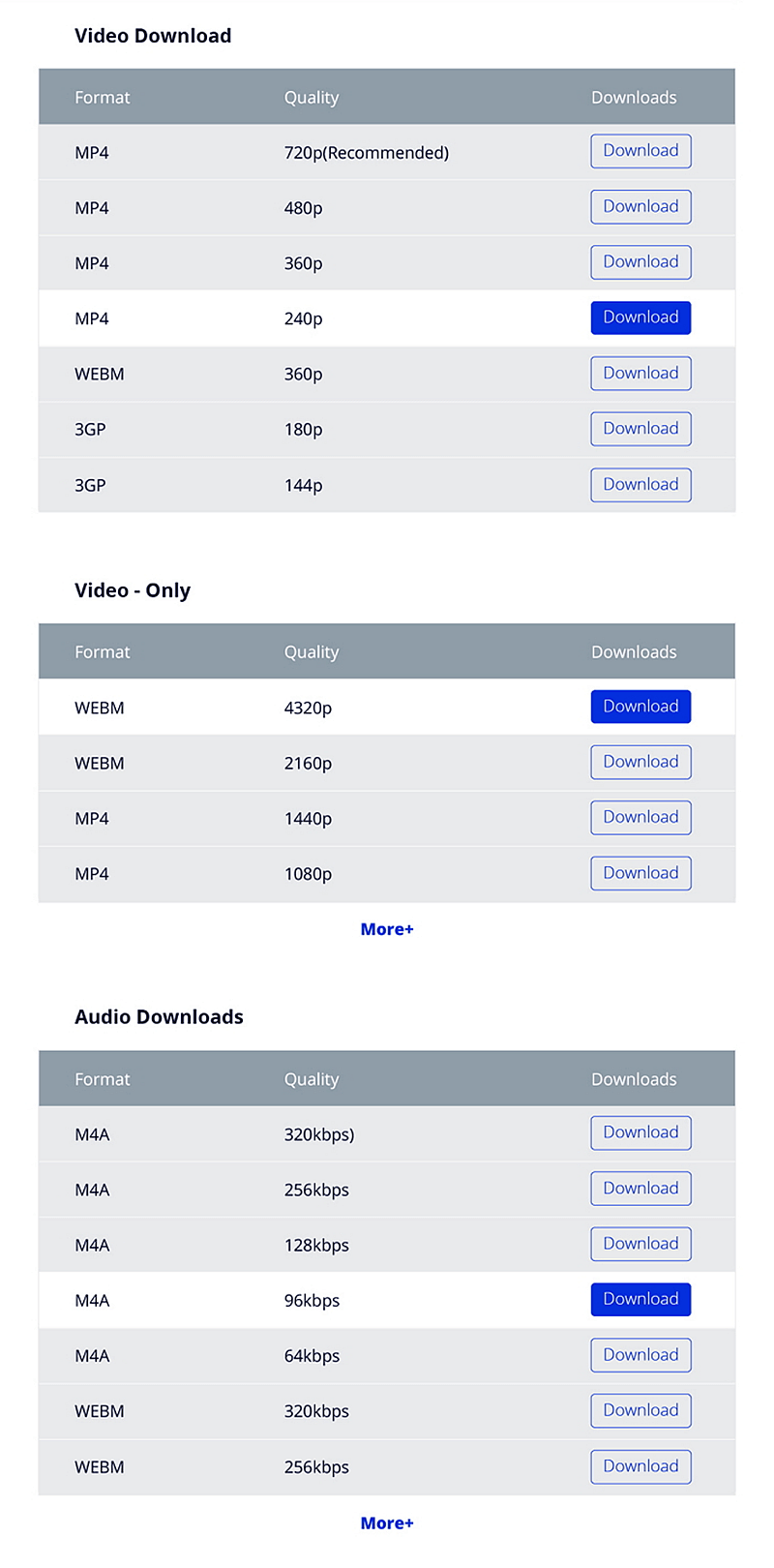 After reading this post, you might have mastered the method to download any EDM online to PC with ease. Besides, VidPaw is also available to use on mobile devices such as Android tablet/phone, iPhone/iPad. Now, let's navigate to vidpaw.com to get your EDM for free!
Published on December 15, 2018
Excellent

Thanks for your rating.