Top 3 Methods to Download CNN Videos Effortlessly
November 11, 2018
CNN is the world leader in news industry delivering the latest news that happened around the world timely and constantly. Some of the news are so excellent and exclusive that many people are trying to download them offline. And of course, the latest news will cover the previous ones and it becomes difficult to play the CNN news videos again. So the only way out is to download and save those CNN videos forever on your computers or mobile phones.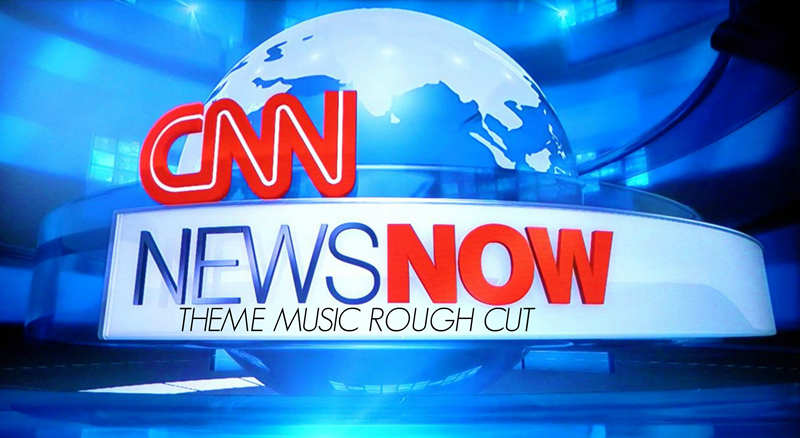 But, how to do it? It's not like CNN has offered a download button and we can easily download the CNN video, right? Well, relax, all you need to do now is keep staying with us because we're going to tell you the top 3 methods. With these methods, it'll be much easier for you to download CNN videos. Let's begin.
Part 1. What is VidPaw Online Video Downloader?
Before we get into the main part, let me briefly introduce this VidPaw online video downloader to you. It's very important. You're going to use it to complete the CNN video downloading process.

Name: VidPaw Online Video Downloader
Function: Provide download service for online videos and music
Supported Sites: YouTube, Instagram, CNN, Facebook, Twitter, other 1,000+ sites
Charge: 100% Free
Language Versions: English, Français, Español, Deutsch, Português, Italiano, русский, 日本語, 繁體中文, 简体中文
Available Video Formats: WEBM, MP4, 3GP
Available Video Qualities: 144p, 240p, 360p, 720p, 1080p, 2K, 4K, 8K
Available Audio Formats: M4A, WEBM
Available Audio Qualities: 64kbps, 96kbps, 128kbps, 256kbps, 320kbps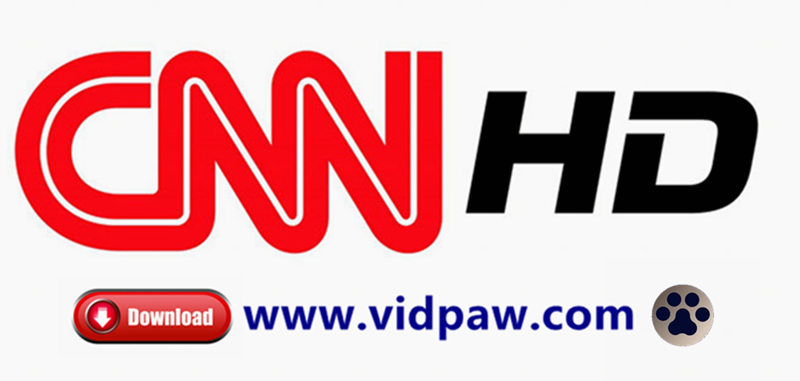 VidPaw is a trusted online tool for you to download and save CNN videos. It won't bother you with ads, virus, malware, and hidden charge. It's definitely safe. Moreover, compared with other video downloaders, VidPaw will download your videos faster without any quality loss. But saying means nothing if we don't try. So, let's cut the talk and start the tricks here.
Part 2. The Best Method to Download Videos from CNN on PC
STEP 1. Copy the CNN video URL
Open the CNN video you want to download and copy its video URL from the address bar on the top of your browser.
STEP 2. Open VidPaw Online Video Downloader
Add a new tab and type "www.vidpaw.com" to open VidPaw. It's recommended to collect the website in your browser's bookmark.

STEP 3. Paste the Video URL on VidPaw
Now, paste the CNN video URL into VidPaw's blank bar and click the "Start" button aside. The URL will be analyzed by VidPaw with a few seconds needed to generate a download list.

STEP 4. Select the Output Format and Quality
On the download list, you can choose your desired video format and quality. The last thing you should do is click "Download" to download the CNN video on your computer.
Part 3. Quick Method to Save CNN Video Offline on Android
STEP 1. Copy the CNN video link from its official site.
STEP 2. Paste the video link in VidPaw HD video downloader and tap "Start".
STEP 3. Scroll down the screen a little bit and choose your wanted video format and quality.
STEP 4. Tap "Download" to easily save the CNN video on your Android phone.
NOTE: Actually, it's the same trick you use in PC. By doing the "copy and paste" thing, you can download all your favorite CNN videos offline on your Android.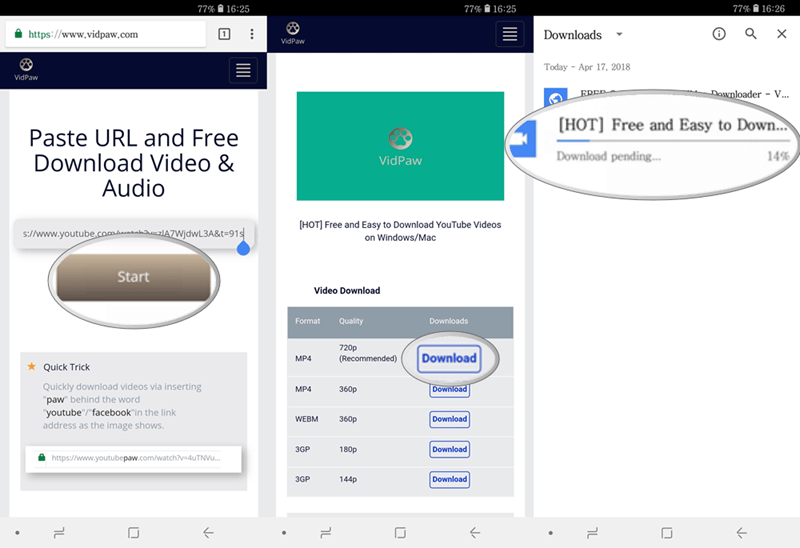 Part 4. Easily Download CNN Videos in 1080p on iPhone/iPad
STEP 1. Download Documents app from App Store.
Why? Because Safari browser cannot download any online file on your iPhone/iPad, but with Documents, you can.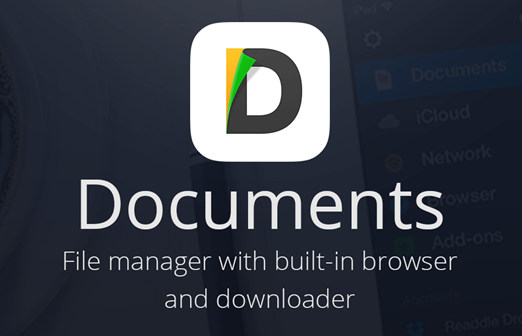 STEP 2. Copy the CNN video URL.
STEP 3. Open Documents app and turn to its built-in browser.
STEP 4. Type "www.vidpaw.com" to open VidPaw online video downloader.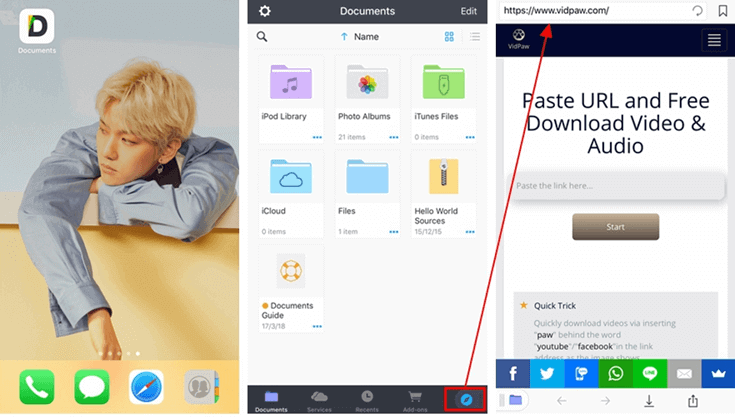 STEP 5. Paste the video URL into VidPaw's blank bar and tap "Start".
STEP 6. Tap "Download" after you select a proper video format and quality for your CNN video.
Hey, still looking for more? Well, sorry, we've already explained the top 3 methods concerning to CNN video downloading. But, you can click "Blog" on the top of the website and look for other useful tips. More surprises can be found about VidPaw. And, if you think our top 3 methods are helpful, please spread it to help other people who also want to download CNN videos. Thanks in advance for your support!
Published on November 11, 2018
Excellent

Thanks for your rating.