Top 6 Best Screen Recorders for Windows 10/7/XP
Have you decided to try screen recording for the first time? Or are you a skilled user who just wants to enhance the screen-recording experience with new software?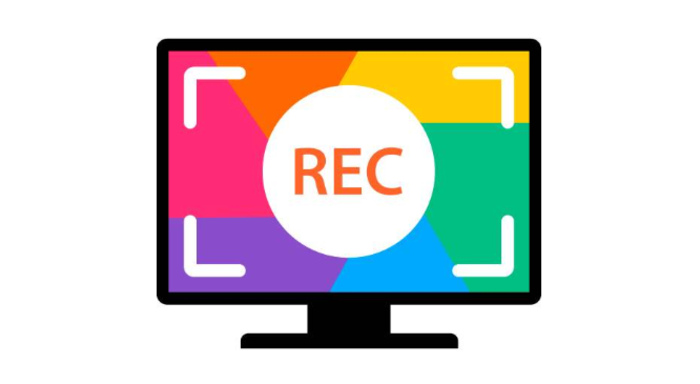 It is now common for Windows users to record computer screens in order to make game tutorials, record online courses for future viewing, or even video calls with friends or family. However, you may have a hard time finding a good or suitable screen recorder on a Windows 10/7/XP computer that meets all your needs. Don't worry in this case, because we have the best 6 video recorder for Windows 10/7/XP. You can find your favorite by reading our list below.
Part 1. 5 Useful Screen Recorders for Windows 10/7/XP
1. Free Cam
As a free windows screen recording software, Free Cam not only offers the best recording service to users, but also provides the functions of creating, editing and sharing screen shots at the same time. When you are using the Free Cam, it can meet your basic needs of recording all activities on your computer screen. With Free Cam, you can record the computer desktop operation, online meeting, game, live video and other activities synchronously. It provides full screen recording, regional recording for free selection as well.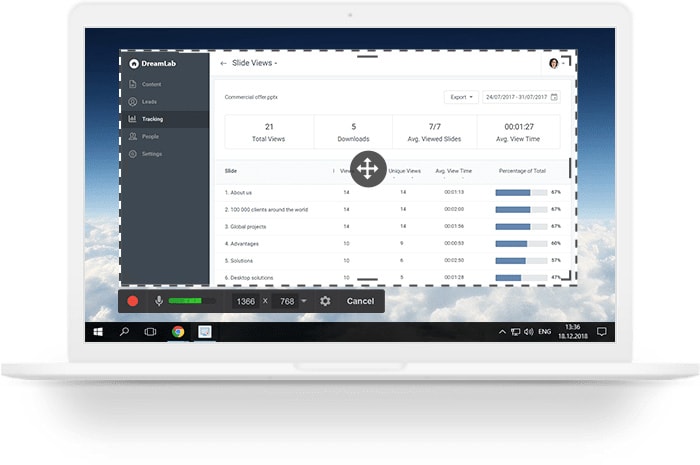 PROS
Record screen activities without watermark.
Easily customize audio recording, volume of record voice and computer sound.
There is no advertisement in the recording process, and the interface of the software is clean as well as intuitive.
Users can save videos as WMV or upload them to YouTube directly.
It provides the function for cutting out unnecessary fragments of the recorded video.
CONS
Recorded video can only be saved to WMV format.
2. Apowersoft Free Online Screen Recorder
Apowersoft Free Online Screen Recorder is a fully free online screen recorder for windows and macOS. This screen-recording tool is available as soon as you open a browser, but you still need to download and install a launcher if it's the first time for you using it. You can open the screen recorder in the web page and record all the activities on the computer screen such as personal demonstration, teaching video, e-sports games, live chat and so on.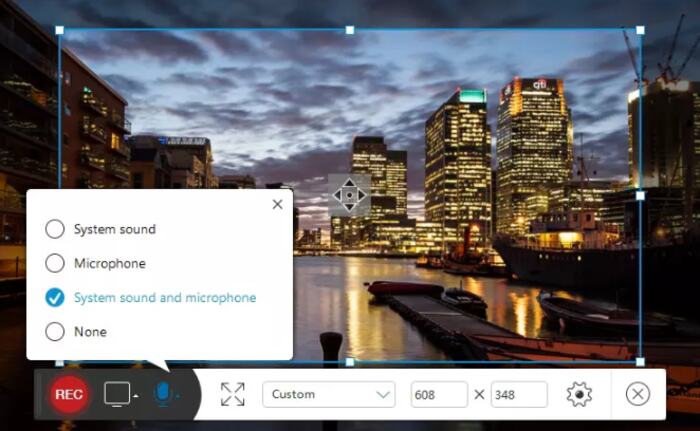 PROS
The operation is simple, convenient and quick. You can easily record a variety of video content with a single click.
The simple interface can guide you quickly master the method of recording screen.
This free online recording software has no limit on your recording time.
You can add lines, text, highlights and other effects to the video to make it more vivid.
CONS
Require to install a browser plugin.
Desktop version is a premium application, which is only available as a limited free trial unless you buy a subscription to unlock all restrictions.
Mass ads will disturb you when you record.
3. Share X
Share X is a screen recorder with rich features and no time constraints or ugly watermarks. Most of the features and shortcuts of Share X can be customized. For example, you can configure it to automatically add watermarks (or other effects) after pressing the shortcut key to take a screen recording; you can share the recordings on social platforms directly, and the link where you have shared will automatically be copied to the clipboard. You can record activities in a certain area according to your own needs, or record the entire computer screen.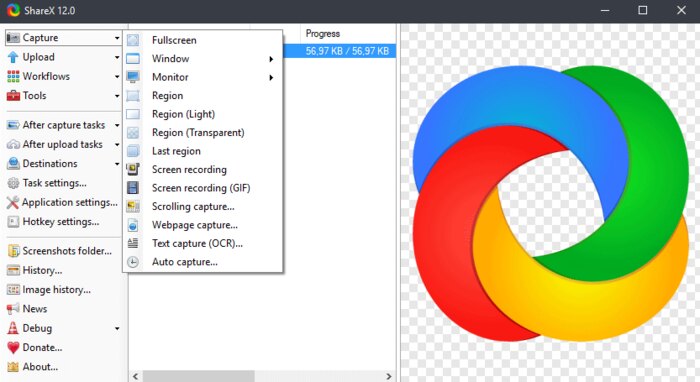 PROS
Customize shortcut keys for using various functions of Share X conveniently.
You can drag a file thumbnail to copy a file to Windows Explorer or another application.
Support the free service of uploading shared content to the Internet on 38 + websites around the world.
Add text or image watermark according to your own needs.
The screenshot function and the image editing function are both powerful.
CONS
The interface is complicated.
Upload too large file will report failure.
No webcam recording.
4. Camtasia Studio
Camtasia Studio is a professional video recording and editing software, which provides screen recording, video editing, video production and other useful features. Besides, Camtasia studio software also supports a variety of file output formats, with the functions of timely playback, video editing and compression. The all-rounded Camtasia Studio functions enable it to be a professional choice as one of the best recording software.
PROS
Support webcam to add personalized recording for your recorded video.
Import images, audio and video to 4K resolution video.
Use multiple tracks to quickly create pictures, videos, text and audio.
Support to add arrow, annotation, shape and so on to help you understand.
You can add an introduction / outside to the beginning or end of a clip / image, shape, or text.
CONS
Regular payment for software upgrade required.
It's a paid software, the price is quite expensive.
5. iSpring Suite
For PPT users, iSpring Suite is a powerful PPT auxiliary plug-in that can bring you benefit. With this software, you can design and record video PPT directly on your computer. You can easily upload the designed PPT to the web page for display. Most of the production tools of this software can be selected in the PPT. There are many processing schemes and template styles provided.
PROS
Support PowerPoint 2000 / XP / 2003 / 2007 and all PowerPoint Slide transitions.
You can directly click quick publish to publish as a flash movie.
Support to generate HTML files directly, and set the background color in HTML.
The minimal slide duration between two slides, which is 5 seconds by default.
You can set whether the presentation will start automatically and whether it will looped playback.
CONS
Can only export to MP4 video format.
Few interactive features.
A dedicated screen recorder application is sure to help you meet your specific needs. In order to get an ideal screen recorder, the following factors should be considered: it should be able to capture screen swiftly, or is equipped with video editing function, the best quality video produced by HD video recorder, and is supported by system audio and microphone recording. Read on, today's sixth screen recorder is your best choice for Windows 10/7/XP!
Part 2. The Best Screen Recording Software on Your Windows 10/7/XP
RecordAnyVid is a very powerful screen recorder for Windows 10/7/XP computers. It has all the functions that you may need to record a high quality video clip on the PC screen. It can record not only the full screen of your computer, but also an area or an application interface. With RecordAnyVid, you can record audio and webcam as well. Also, RecordAnyVid has editing tools that let you add circles, texts, and arrows to your screen recording video.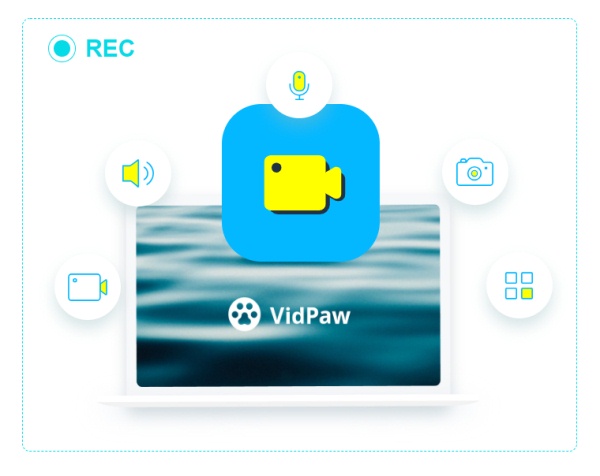 Features of RecordAnyVid:
Record screen capture video in high quality, supporting format including WMV, MP4, MOV, F4V, AVI, TS;
Support webcam to record computer screen and your face at the same time;
Record the full screen or only a part of the computer screen;
Record computer screen with audio (system & microphone audio);
Click the Screenshot button to take a screenshot during the recording;
Adds annotations in recording;
Set up hotkeys to activate certain operations without clicking the mouse while recording.
For many loyal users, RecordAnyVid is the best screen recording software for Windows 10/7/XP. Here are the detailed steps to use RecordAnyVid. You can try it.
STEP 1. Download RecordAnyVid on Your Windows
Click the button below to free download RecordAnyVid on your computer. After installing the recorder, launch the program and select "Video Recorder".

STEP 2. Record Screen on Windows
Before recording, you can choose to select an area to record or record the full screen. And you can also adjust the system sound or microphone to choose whether to include audio and microphone sound. After you have done choosing, click REC button to begin recording the video.

Tips About More Settings:
Hit the gear icon above the Microphone volume setting and you can enter Preferences for making more pre-settings to adjust the Screen Recorder to fit your need. For example, you can adjust the output of the video, audio quality; set up hotkeys to start, pause, stop the recording; choose whether to show the mouse cursor; etc.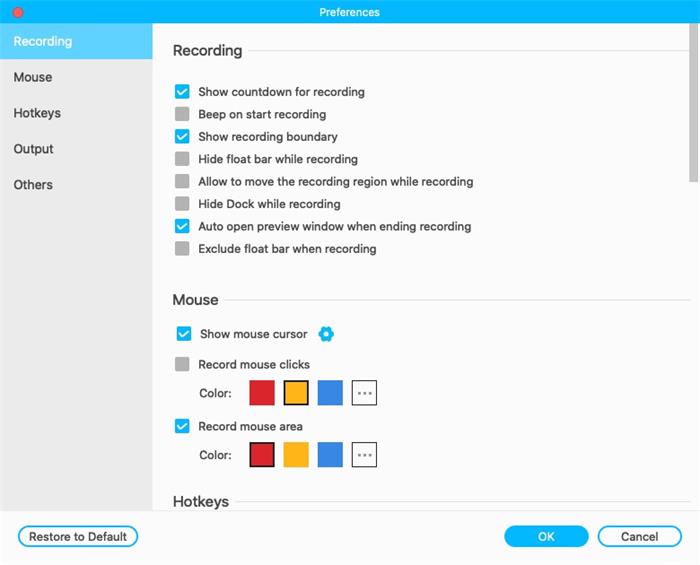 STEP 3. Edit Recording Video
When recording a video, you can use the edit video on the drawing panel by clicking the pen icon: you are free to add a arrow, texts, or highlight an area. You can also choose to screenshot some interfaces.

STEP 4. Preview and Save the Video
When the video is finished, click on the "REC" button to stop. Then you can preview the video and save it in certain folder on computer.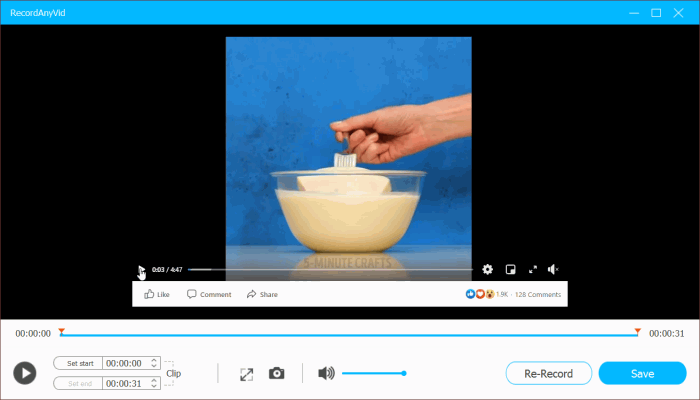 With these six screen recorders, you will discover that it is so easy to capture your screen activities on your Windows 10/7/XP computer and share them to your friends and family. Knowing that all of these recorders have their own advantages as well as disadvantages, so just choose the appropriate recorder for using by yourself.
Excellent

Thanks for your rating.