Free Save and Download BuzzFeed Videos to MP4 Easily
December 10, 2018
BuzzFeed attracts millions of video lovers by producing great videos trending on the social topic. But like YouTube and some other website, there is no download button in BuzzFeed for users to download BuzzFeed videos. How can I free save and download BuzzFeed video to MP4 in an easy way? Is it possible to enjoy my favorite BuzzFeed Food videos offline?

Please keep a further reading and you will find the answer!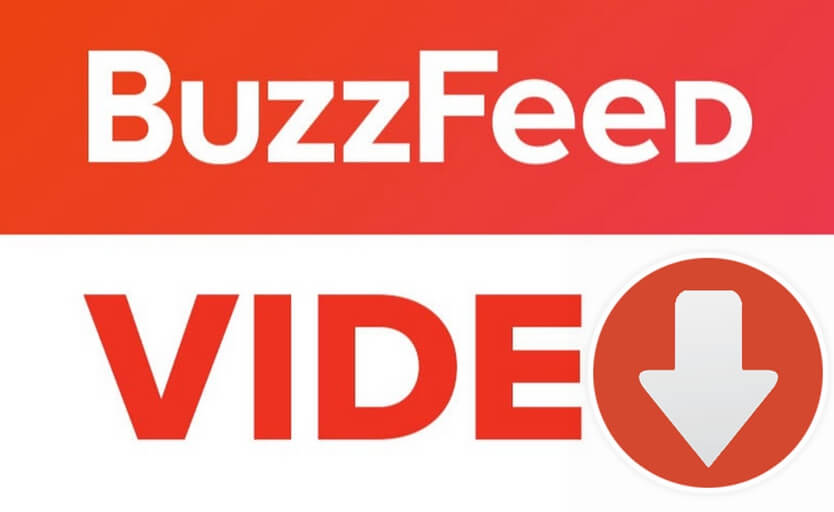 Part 1. What can We find on BuzzFeed?
BuzzFeed, an American Internet media, is home to News and entertainment videos. BuzzFeed, provide videos lovers with various kinds of videos in News, Videos, Quizzes, Tasty, and other catalogs. Also, you can use the explore tab to dive into your favorite topics like Food, Celebrity, Animals, DIY, and more.

BuzzFeed Video is one of the most popular catalogs in the BuzzFeed website on which many users want to download BuzzFeed videos. Just as it slogan saying, "sometimes funny, sometimes serious, sometimes shareable", BuzzFeed Videos produces several shows channels to meet users' different preferences. In BuzzFeed Video, you can watch comedy series in The Guys, learn to live in a more balanced life in Goodful, discover food with worthy experience in Worth it, or get inspirations in other shows.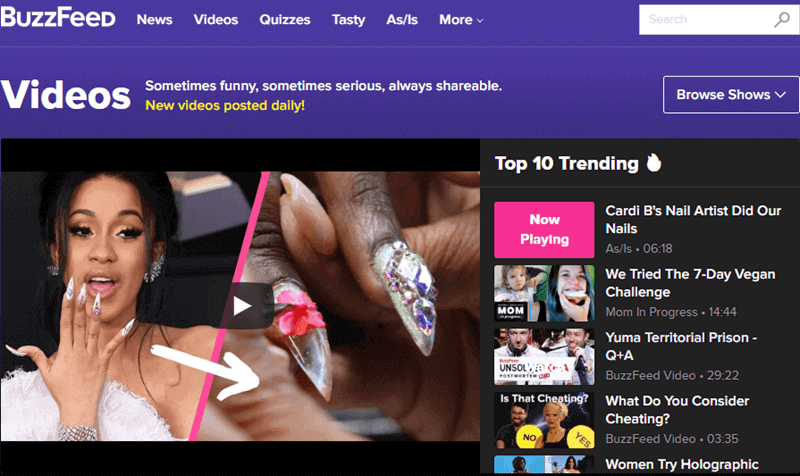 Part 2. What is VidPaw Online Downloader?
One thing drives BuzzFeed videos lovers crazy is that there is no download selection in BuzzFeed videos. But here comes VidPaw, a free online video downloader to help you download BuzzFeed videos!

VidPaw is a 100% free and safe online downloader. With a well-compatibility, you can open VidPaw in any browsers like Chrome, FireFox, IE, and so on. Then, VidPaw supports you to download videos from more than 1,000 websites, such as BuzzFeed, YouTube, Facebook, Twitter, Vimeo, and others.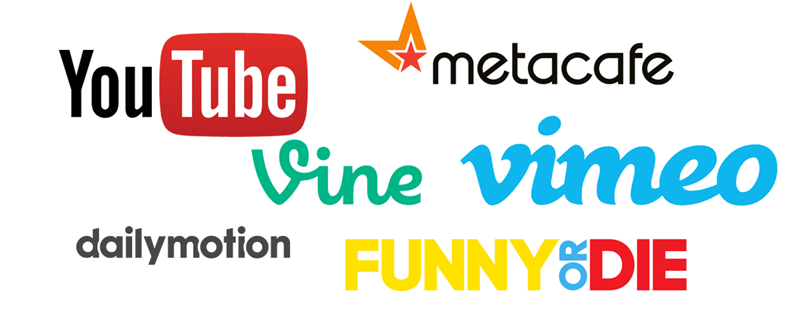 VidPaw aims at providing free HD videos and audio downloading service for global users. Now, VidPaw can speak 9 languages, including English, French, Spanish, German, Portuguese, Russian, Italian, Japanese, and Chinese. More languages are coming up soon.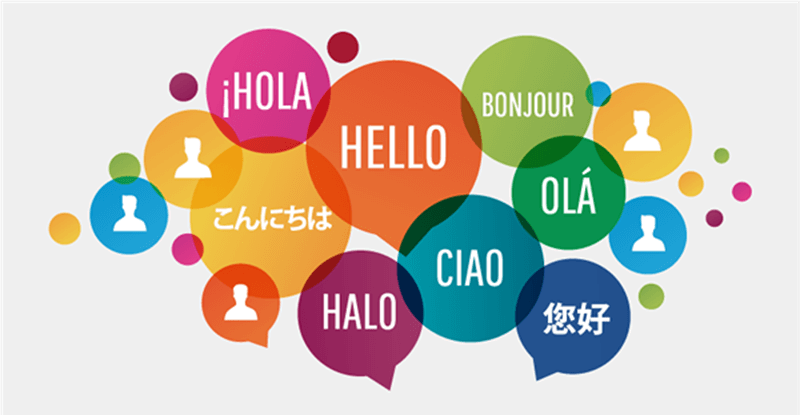 Better yet, you can also take VidPaw an online video converter. When you use VidPaw to download BuzzFeed videos in your Android device, iPhone, or Win/Mac, you can free download and save videos in customized format and quality. After that, you can enjoy your favorite BuzzFeed food videos offline!
| | |
| --- | --- |
| Output Video Format | WEBM, 3GP, MP4 |
| Video Quality | 144p, 240p, 360p, 720p, 1080p, 2k, 4k, 8k |
| Output Audio Format | M4A, WEBM |
| Audio Quality | 64kbps, 96kbps, 128kbps, 256kbps, 320kbps |
Part 3. Easy Way to Download HD BuzzFeed Videos on Windows/Mac
If you want to download BuzzFeed videos on Windows/Mac in the easiest way, VidPaw is your best choice. Only with a few steps, VidPaw helps you free download HD BuzzFeed on Win 7/8/10/XP or Mac in a second.

There are two methods to download BuzzFeed videos. Both are easy to handle. Just follow me and you can enjoy offline BuzzFeed food videos soon!
Method 1: Directly Download
STEP 1. Open the BuzzFeed video that you would like to download. Right-click to copy video URL.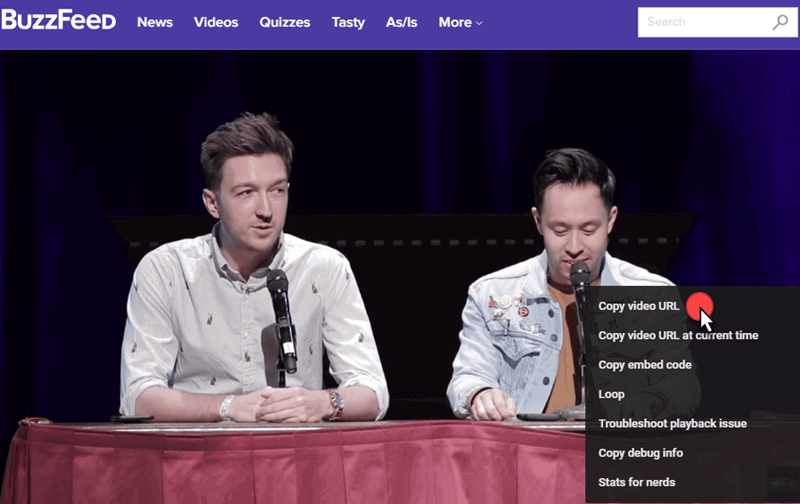 STEP 2. Go to vidpaw.com and paste the BuzzFeed video URL to the search bar. Tap the "Start" button.

STEP 3. Select your favorite output choices in the loading page and click "Download". For Windows/Mac user, download BuzzFeed videos to MP4 formats in 720p quality is highly recommended. Then, choose the path to save BuzzFeed video on Windows 7/8/10/XP or Mac.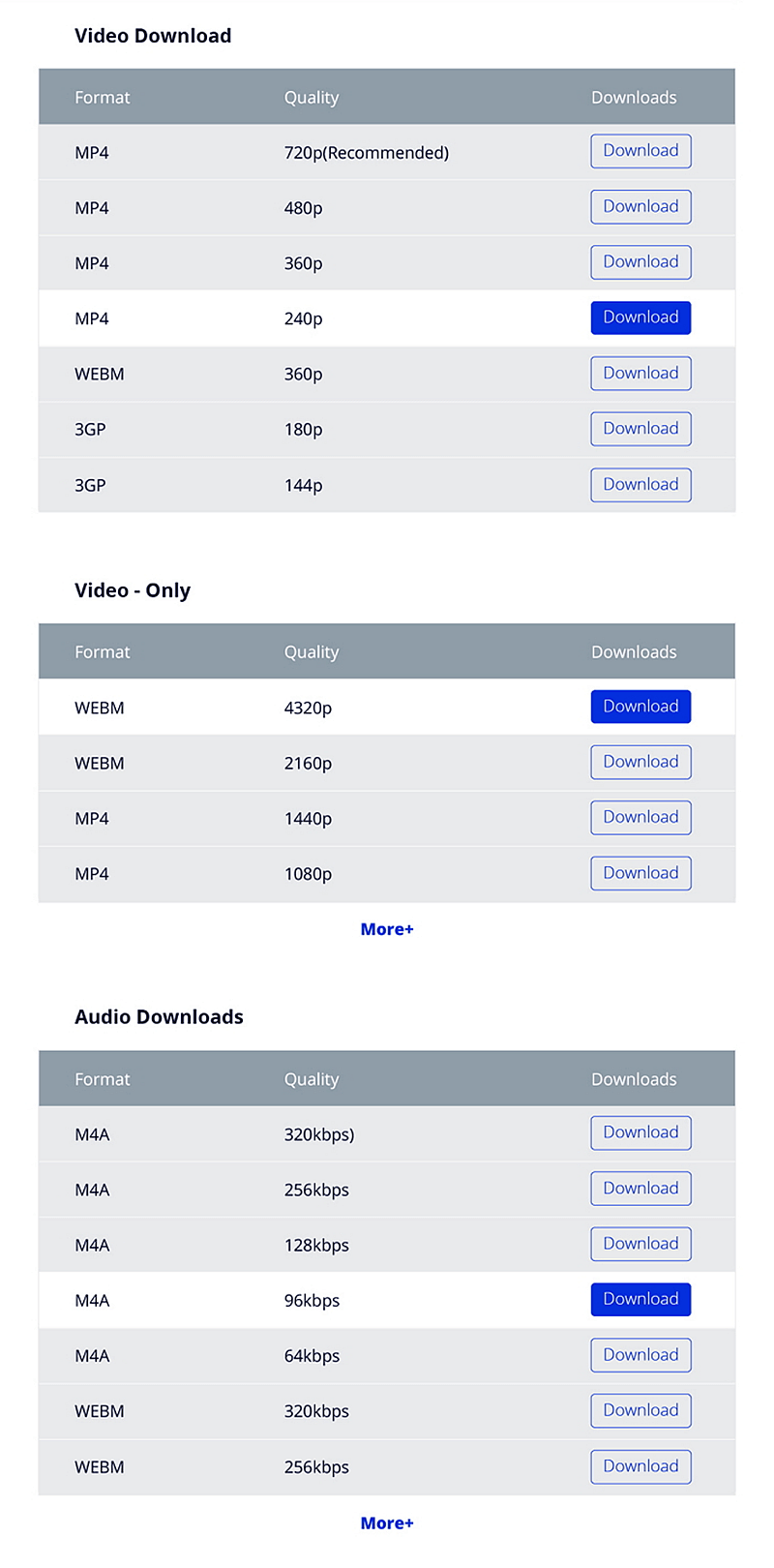 Method 2: VidPaw Extension
If you find the first method is a little bit troublesome, you can try VidPaw extension. VidPaw extension definitely helps you download BuzzFeed videos in the easiest and fastest way! Once you install VidPaw extension, you can download BuzzFeed videos with only one click!

STEP 1. Install Tampermonkey at First
Before installing the VidPaw extension, you should install Tampermonkey. It makes sure your Google Chrome, Mozilla Firefox, Safari, and Microsoft Edge browsers have a stable and instant performance.

According to your browsers, click the below links to download and install Tampermonkey.
Google Chrome Tampermonkey
Mozilla Firefox Tampermonkey
Safari Tampermonkey
Microsoft Edge Tampermonkey
STEP 2. Install VidPaw Extension
After done installing Tampermonkey, click here: VidPaw Extension. Then, tap the "Install" button to download VidPaw Extension in your browser.
STEP 3. Click the VidPaw Icon to Begin Downloading
When you watch BuzzFeed videos in buzzfeed.com, you'll see a paw-like icon below the video. Click it to download BuzzFeed video directly!

Try to download BuzzFeed videos by VidPaw. It won't let you down.
If you like VidPaw online downloader, you can bookmark VidPaw web for next time using!
Published on December 10, 2018
Excellent

Thanks for your rating.