Convert2MP3 - One of the Leading YouTube to MP3 Converter Sites
April 16, 2019
Convert2MP3 is a powerful and reliable online video converter, which provides free conversion service for people around the globe. This tool supports to convert and download online videos from YouTube, Dailymotion, and Clipfish to different formats, including MP3, M4A, AAC, FLAC, OGG, WMA, MP4, AVI, WMV, and 3GP.

Convert2MP3 has an embedded search engine as well. The site also allows people to search for the online videos and download them from Convert2MP3 site directly. This function brings greater convenience, freeing people from switching between sites to download an online video.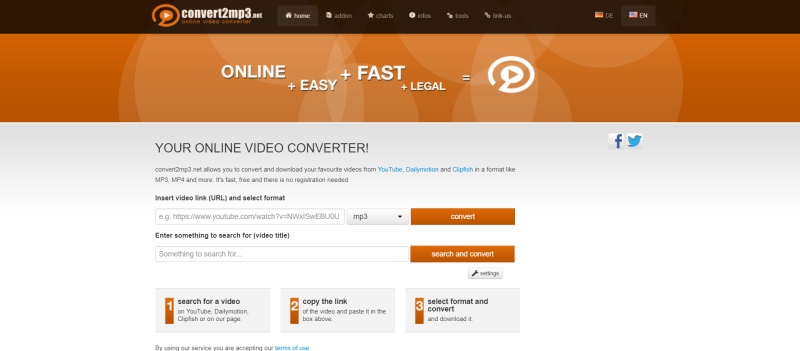 Moreover, some detailed design of Convert2MP3 also make it outstanding from many other online YouTube to MP3 Converters. For example, Convert2MP3 allows people to edit the title of the video before downloading after conversion, while many other converts would save the file with an unrelated file name by default. This greatly save users' time and they don't need to rename the file again.

In addition, Convert2MP3 launches an add-on to enable people convert and download YouTube video to various formats more conveniently. By adding the add-on to your browser, it can work as a download button while you want to convert online videos from YouTube, Dailymotion, and Clipfish to different formats. Hit this add-on on the bookmarks and the page would navigate to Convert2MP3's conversion page directly.

However, a drawback of Convert2MP3 sometimes would disturb people - there are some pop-up ads exist on Convert2MP3, and they would pop up and interrupt your converting process. That's because Convert2MP3 has to use this way to maintain their regular operation.
Convert YouTube to MP3 on Convert2MP3
Convert2MP3's conversion process is simple to grasp. Simply follow this guide to get your favorite YouTube videos converted now.
STEP 1. Direct to YouTube and copy the link of the YouTube video you prefer. Then navigate to Convert2MP3 and paste the link to the download bar.
STEP 2. Next to the download bar, pull down the format list to select MP3 as the output format. Then hit the "Convert" button.
STEP 3. After the conversion done, edit the MP3 tags according to your preference. After that, submit "Continue" to download the converted file.
STEP 4. Finally, click on the "Download" button and save the MP3 YouTube video to your device directly for offline playback.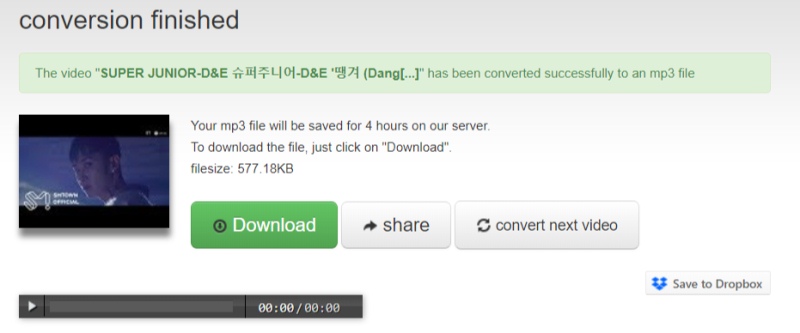 Although the pop-up ads on Convert2MP3 is a small flaw of this online converter, the professional and quick performance speed of it still grasp many users' loyalty. It's not a 100% perfect online video converter, but Convert2MP3 is reliable enough to help you download YouTube videos in different formats.


Excellent

Thanks for your rating.