8 Best Web Online Video Meeting Platforms
May 18, 2020
As we all notice and know, globalization is no longer a fresh new word. It has impacted everyone's life and brings unity and convenience around the world. Businesses, in the same environment, are thrived to survive or internationalize with different ways. To connect businesses from different regions, travelling has gradually faded because of Internet which reduces time and costs of communication. Internet enables businesses to interact online, including sending emails, web video meeting, etc.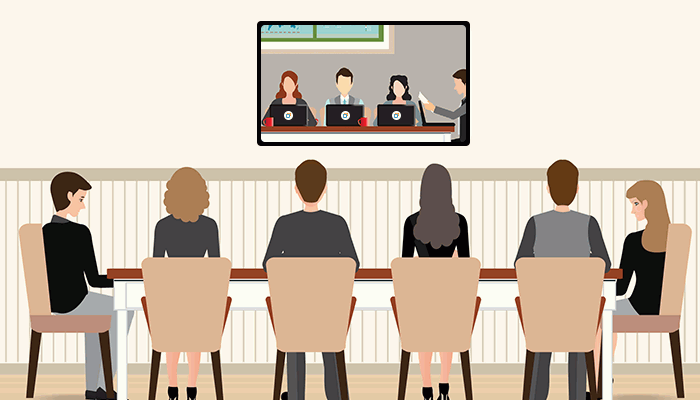 Especially in the period of the COVID-19 outbreak, all things are limited. To keep safe, countries are restricted entry, and airlines are under control to try to reduce the chance of mutual infection. Therefore, many companies require employees to quarantine and stay home, using Internet to communicate and finish most tasks. Choosing an effective online meeting platform will increase the quality and efficiency of your work. Among so many available options, the following eight video conference platforms stand out in our list. Let's go through them one by one!
Part 1. 8 Best Web Online Meeting Platforms
As one of the most popular online meeting apps, Skype is developed by Microsoft and has clear and color-comfortable user interface where you can directly see the buttons of different functions. It allows users to initiate video calls, send text or instant messaging between various devices like computers, smartphones, and even smartwatches. All Skype-to- Skype services provided are free of charge, so you can considerably rely on Skype to meet online.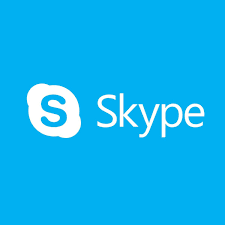 Cisco Webex, as the second recommended video conference platform, whose company is located in America and specializes in developing and providing online conferencing services to businessmen. With Cisco Webex, you can just send a link to your partners who are going to join your meeting and ask your partners to open the URL to attend. The whole process is easy to play. Additionally, you can access to the new participants' background and company, which enables you to fully know your participants in advance if it is the first meeting between you two.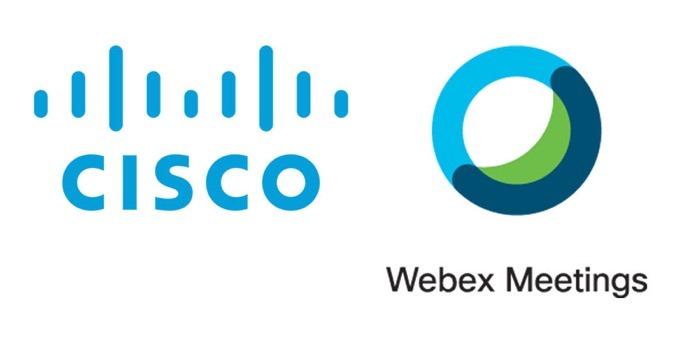 Just activate Siri and you can start your video conferencing with GoToMeeting instantly. In addition to web video meeting, you can seamlessly integrate your room system (after pandemic) and sync your Active Directory database via GoToMeeting to achieve convenience, one file for a large number of participants. Also, GoToMeeting will provide you an analysis report about user performance to let you know where you can make improvement to promote your business.

While mentioning video conferencing app, I believe that many of you have heard about Zoom, an American cloud-based online meeting service provider, which is quite popular in recent days. You can invite participants with/without an account to your meeting room with an invitation meeting ID. Furthermore, you can mute and remove participants, enjoying the full control of the online meeting from your side. Zoom only allows the host and the participants who gain permission to record Zoom meeting. As a result, you will protect your privacy, content, and data to a huge extent.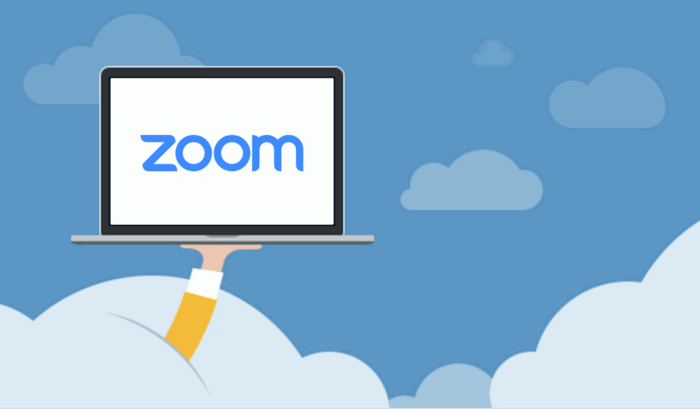 Developed by Google, Google Hangouts is another power and reliable web video meeting product. With Google safeguard technologies, you can email and invite anyone to join your meeting or attend a meeting by clicking on the Calendar event for getting all meeting information. Before a participant wants to join your meeting, you will receive a request and you can choose whether to grant the entry. Therefore, you don't need to worry about an outsider mistakenly join your meeting.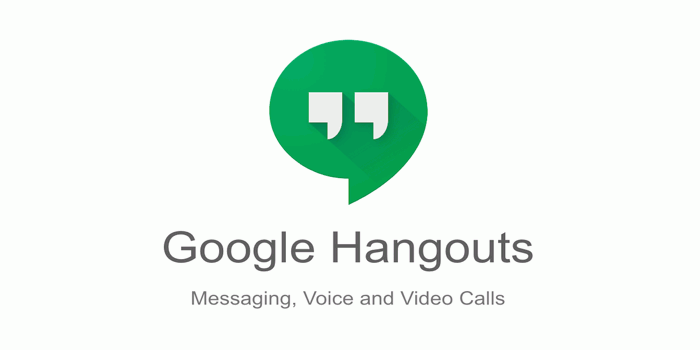 ClickMeeting will bring you to a world with great experience. Let's see! Apart from meeting your basic need of web video meeting, you can use it to educate your employees or trainees with insightful knowledge and topics. Not enough! You can reach your customers by showing your products and marketing on ClickMeeting. Another powerful feature is that you can hold plentiful online activities by inviting a large number of participants without renting a place and gathering up them.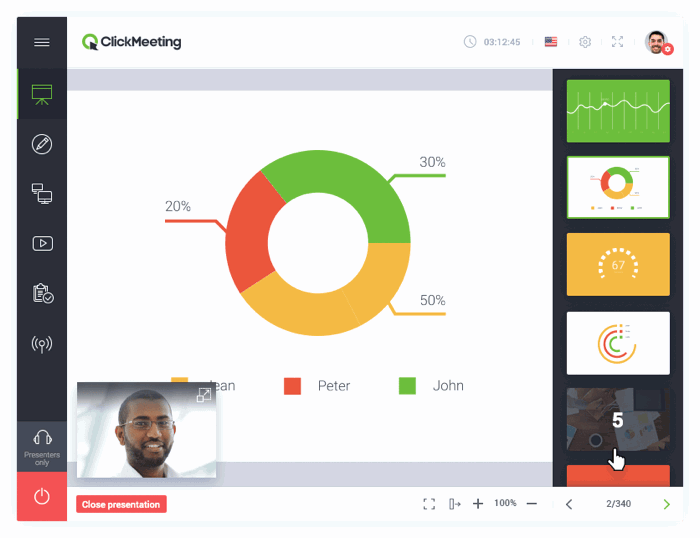 As one of the services provided by Adobe, you give full trust to this online meeting app. Adobe Connect mainly offers remote training, video holding, and documents sharing services. You can customize your meeting room with various effects such as chat pods, quizzed, and games, etc. Once you have set your favourite designs, you can use the designs forever. Adobe Connect will also be useful for initiating learning and webinars.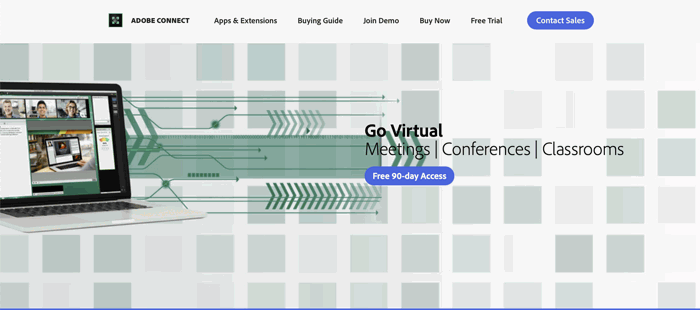 Join.me is a direct and lovely name for a video conference app. Before you would like to invite your participants, Join.me allows you to customize your shared URL. You may include your company name or meeting topic. Additionally, you can set your own meeting background to make it professional or fancy. What's more, you can control the meeting recording function and scheduler. While you are holding a meeting, you can share your screen to make the meeting more efficient and understandable.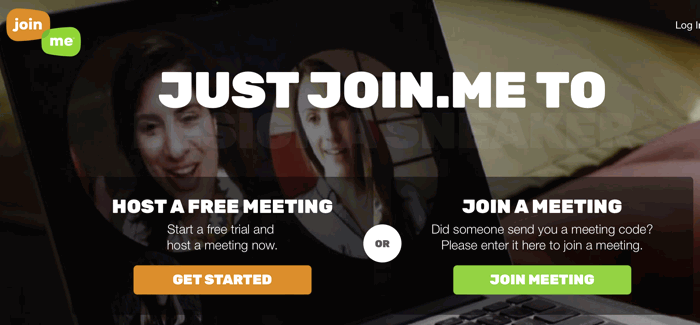 Part 2. How to Easily Record Online Meeting with High Quality
With so many helpful online meeting holding platforms and applications, you don't need to worry about the danger of losing connection with your colleagues or employers anymore. However, are you concerned about that you will miss some important points while you are under poor Internet connection or while you have to leave for a while when the online meeting is processing? Or how to better display the meeting content in addition to the help of minutes? One way to shoot the trouble is to record online meeting by using RecordAnyVid.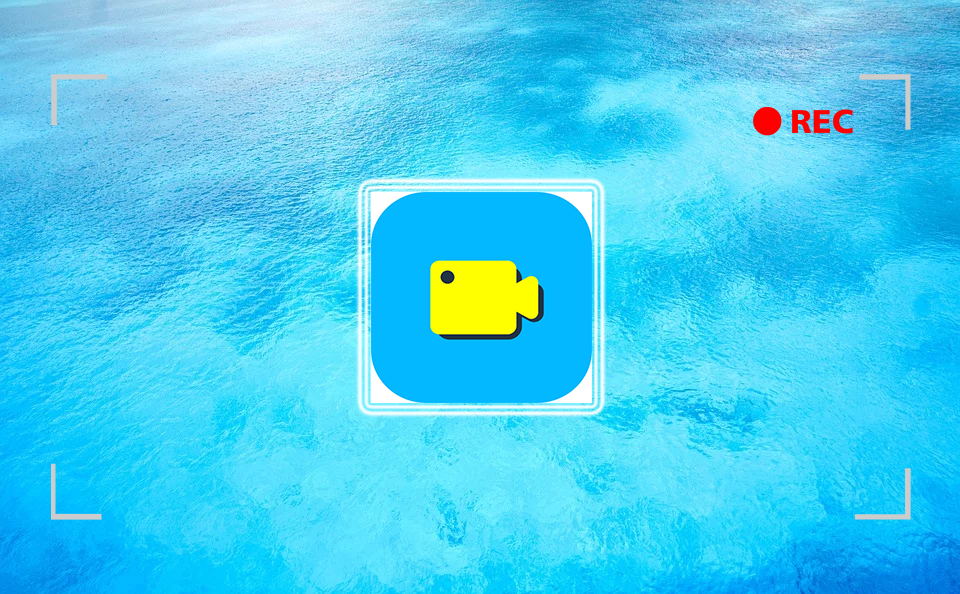 With this professional video recorder, you can also customize recording area and edit the recorded video with effects like drawing and adding texts in addition to simply recording the video. RecordAnyVid has a simple user interface, so you won't need to spend much time in learning how to use it. After capturing a video, you can choose to output it as MP4, MOV, F4V, or WMV format according to your preferences.
Furthermore, you can share your videos after using RecordAnyVid to output your perfect videos. Follow the steps to record and share now!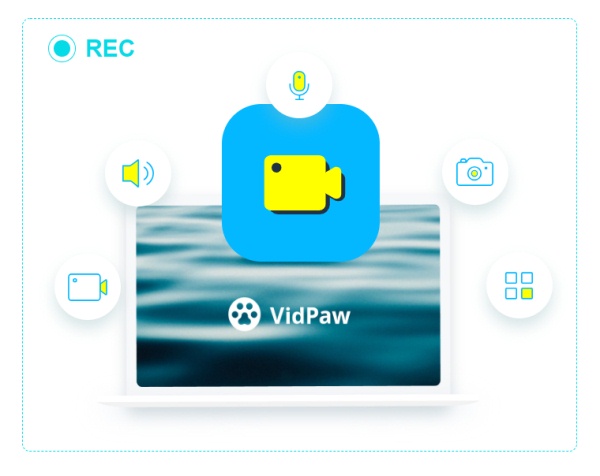 STEP 1. Download and Install RecordAnyVid
Please navigate to RecordAnyVid product page and choose the version to download, Windows or Mac. There are
free trial
and
registered version
of RecordAnyVid. We first recommend you try the free trials because almost every function can be used under the free trial. But make sure you have purchased the product before the online meeting starts for the reason that RecordAnyVid free trail can only record video for up to 3 minutes.
STEP 2. Open Video Recorder
After you equipped RecordAnyVid on your desktop, please double click to open it. When it shows its full appearance to you, you will see a feature called
Video Recorder
, please click on it and enable it to work.

STEP 3. Customize Recording Area and Set Audio
When you enter into the interface of Video Recorder, you can utilize the first option to customize the recording area. You can decide whether to record full screen or to set a fixed height and width. Subsequently, move your mouse to the last two options to set the volume of both System sound and Microphone.


STEP 4. Start Recording and Output the Video
When you prepare everything well, you can click on the red button, REC, on the right to start recording the online meeting. While you are recording, you are able to draw on the video or add annotations or frames as you want.
After you want to stop recording, just click on the REC button to stop. After previewing the recorded online meeting, output the video by clicking Save in the previewing window.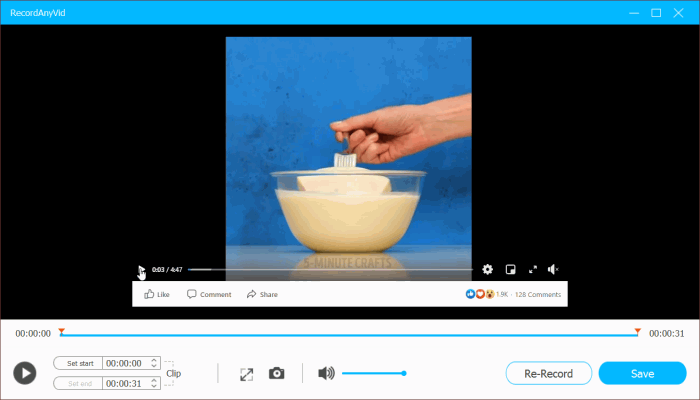 If you need to work from home now, the 8 recommended online video meeting software can do great help to you. So just one for maintaining the regular work immediately! In addition, if you need to record online meeting for later playback, try RecordAnyVid!
Excellent

Thanks for your rating.