6 Best Google Chrome Extensions to Make Your Life Better
November 26, 2019
Chrome is the most used browser around the world, with tons of users active every day. But many people may have probably ignored its rich reserves of extensions, most of which aim at offsetting the defects of the original chrome browser with its optimal features.
So next I am going to show you the best chrome extensions I have ever met and can really make your study, work, and life better with just some little optimizations. Let's check it now!
VidPaw Extension is an extension designed to download any online videos from almost any site to your devices. As long as you have VidPaw Extension, every time you open a video playing page on your browser, the download icon will be just below the playing video.
It will be very handy for you to download any videos as you wish. And you will save an expense on watching paid videos or any video streaming platform subscription.
STEP 1. Install Tampermonkey Extension
To ensure that VidPaw Extension performs stable on the Chrome browser, you might need to install Tampermonkey extension.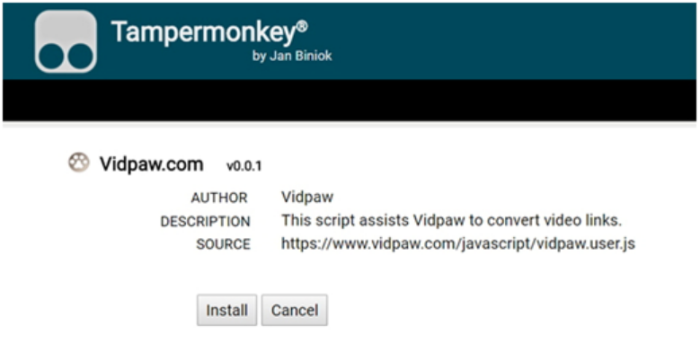 STEP 3. Download Video
lastly, play any video and hit the VidPaw icon below the playing video to download it.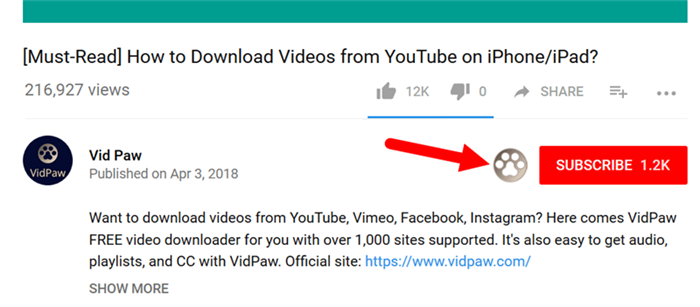 2. Print Friendly & PDF
When you need to print a web page, you may wish to have a clean page without any ads. Print Friendly & PDF is just the right tool to help you.

Print Friendly & PDF makes it easy to remove any junks on a web page such as images, banners, ads, and navigation, leaving the main content and clickable links. It also lets you print the clean web page into PDF, before which you can have a preview and changing the font size.

3. Avast Online Security
Do you know that your privacy can be easily stolen by one simple click of an unknown link? You have no idea how easy it is to be tracked! To prevent being exposed to the danger of privacy leaking, you need Avast Online Security.

With Avast Online Security, you can easily view the website rating, user reviews, and tracked technologies used next to the link of searching results. And when you visit some bad-reputed websites or phishing websites, a prompt will pop out to warn you.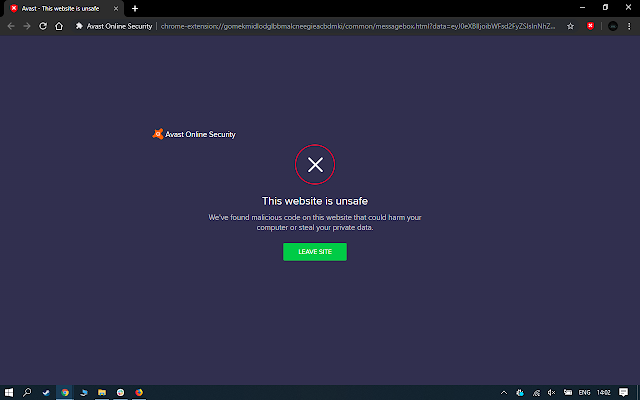 4. Wikiwand
Wikipedia is with no doubt the most used encyclopedia around the world, where everyone can easily access the information they want. However, its traditional black and white layout may be too dull and with poor readability.

Therefore, you might need Wikiwand, where you can view the same article in Wikipedia with a better reading experience. Let's take a look at its great modern typography, convenient fixed table-of-contents, and immersive cover photos. You can even personalize the layout, font, and color as you wish!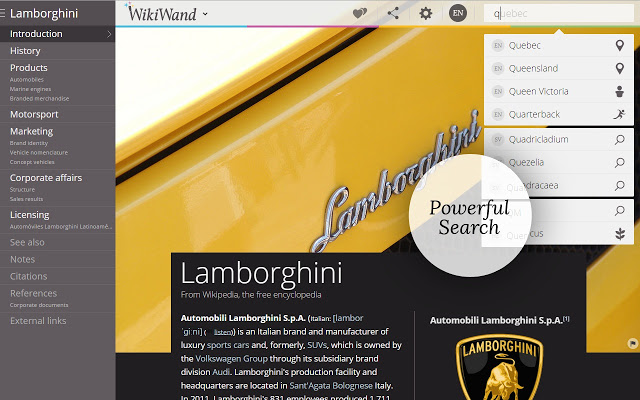 5. Better History
Feel tired of keeping scrolling down to look for the browser history you want? Then you should definitely try Better history extension. With its horizontal calendar, Better History enables you to jump directly to the exact date and even hour.
Or by simply searching the URL, titler, or terms within the article in the search bar, you can be easily directed to the web page you are looking for.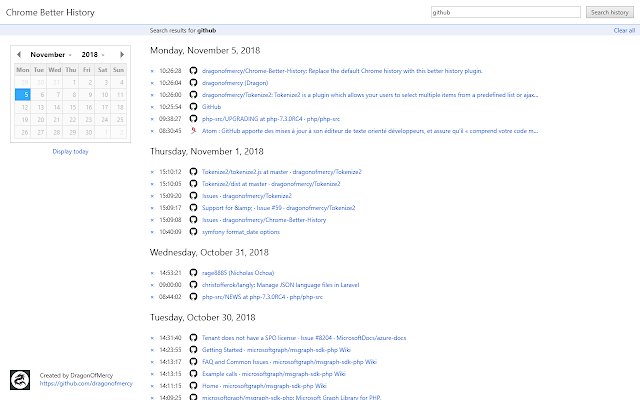 6. Any.do
If you are a person who very often forgets your schedule, then you might need Any.do to help organize your life. Any.do is a schedule extension where you can set your todo list and get reminders on time so you just never forget things.

But unlike traditional ones, Any.do can seamlessly sync all your schedule across all your devices, such as desktops and phones. It can also connect the built-in calendar on your device to display you a full overview of the schedule. You can even share your plan with your friends!

In the End...
Apart from these extensions, I believe there are still many more greater Chrome extensions. Some of you may also know some good Chrome extensions that are really helpful in life. Just kindly share with us by leaving your comment below the blog! And let's make our life easier together!
Excellent

Thanks for your rating.