Developed by Adobe Systems, Adobe Premiere Pro is a professional video editor that enables both advanced and ordinary users to create and edit videos with multiple effects. Adobe Premiere Pro is a successful tool, which is adopted by lots of professional video editing usages such as the movie and video industries. Some famous movies like Superman Returns, Dust to Gory, are produced using Adobe Premiere Pro.

You can import video, audio, and even graphics into Premiere Pro for further editing, or you can directly create a new one and make it from the start. You don't need to worry about the quality at all because Adobe Premiere Pro supports really high resolution, which is up to 10,240 x 8,192, 32-bits per channel, in both RGB and YUV.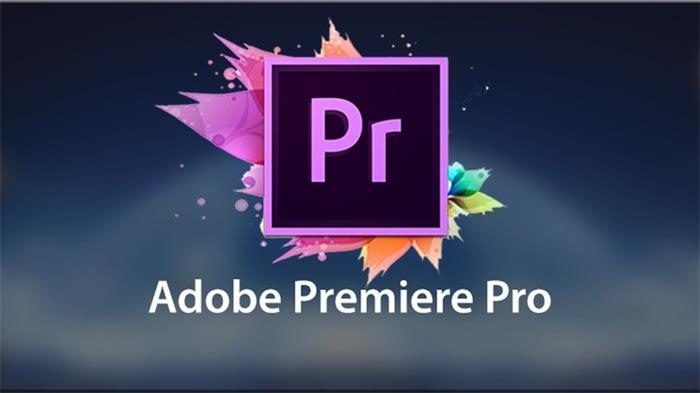 Adobe Premiere Pro can be used on macOS and Windows systems, and also, it can output the files to the formats that are widely used. Therefore, you can select to save the edited videos or audios to the formats that are supported by the programs you want to play or further edit, like iTunes, QuickTime, iMovie, DirectShow, and so on.
Are you a video lover and also want to make some amazing videos with Hollywood effects? Start learning how to use Adobe Premiere Pro now! In the following blog, we offers some free tutorials for you to learn. Also, you will also learn how to download it for offline playback with the help of VidPaw.
Part 1. 6 Great Adobe Premiere Pro Tutorials for Learning Basic Video Editing Skills
For beginners, here are 6 Adobe Premiere Pro tutorials you can watch and learn some basic editing skills. You can watch them for getting familiar with this program at first. When you are more familiar with it, you can even dig out more useful features you need by yourself. It is not difficult to use Adobe Premiere Pro well once you have a comprehensive understanding about its basic features. Now let's get started.
1.LEARN PREMIERE PRO IN 20 MINUTES ! - Tutorial For Beginners
2.PREMIERE PRO TUTORIAL 2019 | For Beginners (in 4K)
3.Learn EVERYTHING about Premiere Pro | TUTORIAL
4.Smooth Professional Text Animation in Premiere Pro - TUTORIAL
5.Adobe Premiere Pro CC - Basic Editing for Beginners
6.10 PREMIERE PRO tips you SHOULD KNOW! Tutorial from Beginner to Pro
Do you find any of these 6 tutorials is appropriate for you? Do you want to watch them back for more times offline? You can easily notice that each of the video has a download link set below. By clicking on this link and you can save the Adobe Premiere Pro tutorial you want for offline playback at anytime and anywhere.
Part 2. Download Adobe Premiere Pro Tutorials for Offline Learning Efficiently
Except for these 6 Adobe Premiere Pro tutorials, there are more tutorials to teach you how to use the detailed features or effects in Premiere Pro. If you encounter with other troubles while editing videos with this program, directly search on YouTube and you will get the answers and tutorials.
If you want to save them for later playback, here I would like to introduce a useful downloader to you.
VidPaw
is one of the most popular and professional online video downloader, which freely allows users to download videos from more than 1,000 sites, including YouTube, Facebook, Twitter, Instagram, and so on. VidPaw can also be used on multiple devices such as iPhone/iPad, Android phone/tablet, Window and Mac. So users using different systems can also use VidPaw to download videos from the Internet with ease.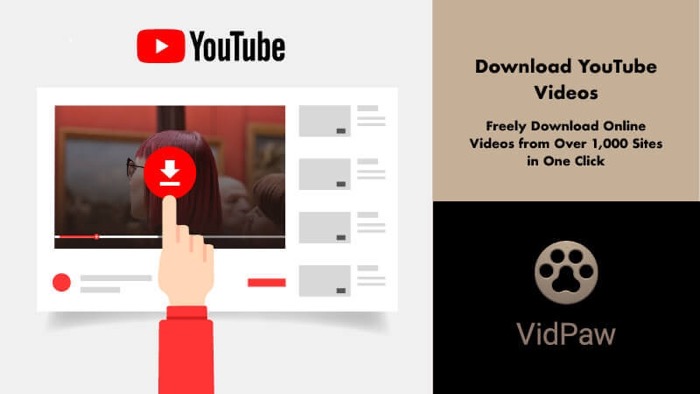 Here are other highlighted features of VidPaw:
★ High output quality supported - video: 360p to 8K; audio: 128kbps to 320kbps;
★ Have no need to register an account for using VidPaw;
★ There have no ads listed on VidPaw, so it won't affect your using experience;
★ Multiple output formats are available such as MP3, MP4, WEBM, M4A, 3GP and so on.
...
Back to the point, let's see how can we use VidPaw to download the Adobe Premiere Pro tutorials for offline playback now. There are 3 ways that VidPaw provides.
Way 1. Use URL to Download Adobe Premiere Pro Tutorial
STEP 1. Copy the URL of Adobe Premiere Pro Tutorial
At first, you need to go to YouTube, and in the platform, search for the Adobe Premiere Pro tutorial you want to download and learn skills from offline. When the video resources listed, choose the exact one you need and open its video page. When you are on the video page now, you can copy the URL from the address bar or right click the video background to select 'Copy Link' option.
STEP 2. Paste the URL to VidPaw
After you get the URL, now you can go to VidPaw, where you only need to input the URL of the free Adobe Premiere Pro tutorial to the search bar on the interface. When you insert the URL, VidPaw will analyze it and convert the video immediately.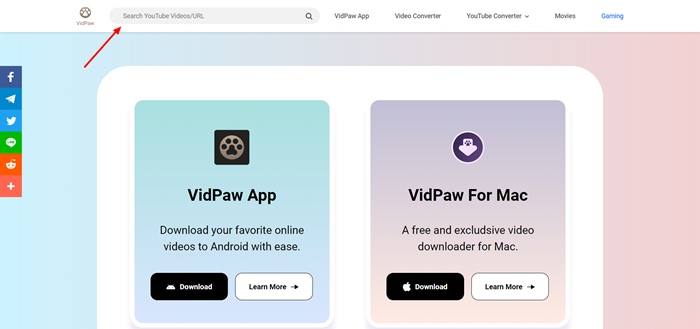 STEP 3. Download Adobe Premiere Pro Tutorial
When you see that the conversion process is done and there are many output selections you can choose to download the tutorial, just move to the output format and quality you like, and immediately click on the 'Download' button to save it offline. After the downloading process finishing, you are able to review the tutorial at anytime you want offline.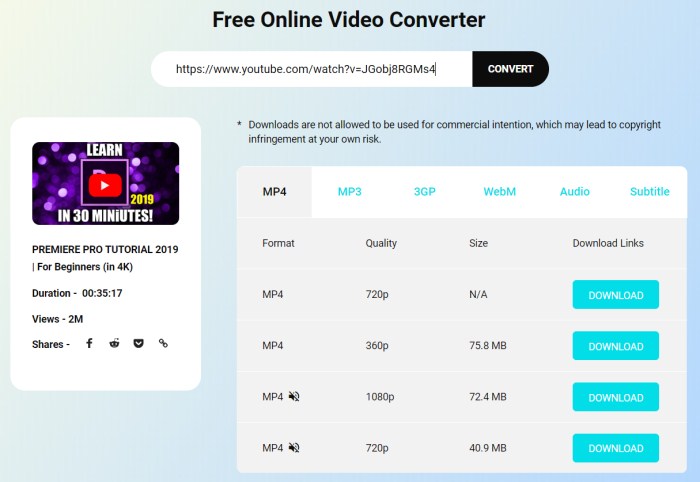 Way 2. Add 'Paw' to Download YouTube Adobe Premiere Pro Tutorial
STEP 1. In the very beginning, you need to open YouTube in browser and search for the Adobe Premiere Pro tutorial you want to learn basic video editing skills from.
STEP 2. Then enter its video page, and click on the address bar for editing the URL. You only need to add 'paw' after 'youtube' to change the address from www.youtube.com into www.youtubepaw.com.
STEP 3. Now please press Enter key on your keyboard for going to the new URL address. When the page is turned, VidPaw will automatically convert URL for you. When the conversion is done, you can choose an output format and quality for the Premiere Pro tutorial and click 'Download' to start downloading it.

NOTE: This quick way is only available for downloading videos from YouTube now. You can use it to download Adobe Premiere Pro tutorials freely from YouTube.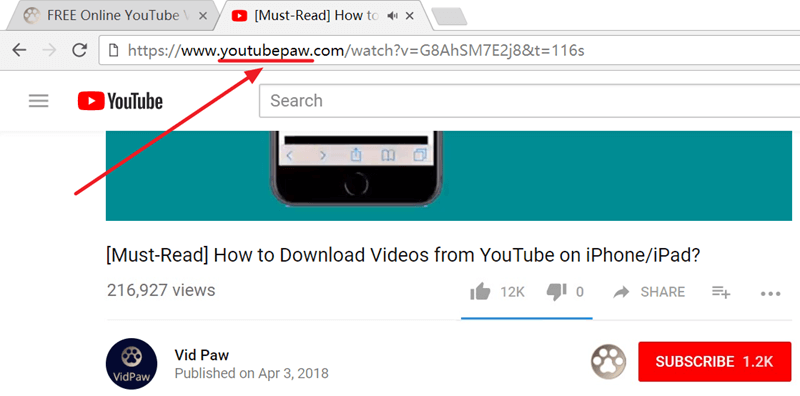 Way 3. Use VidPaw Extension to Download Premiere Pro Tutorial

STEP 2. When Tampermonkey is installed, please also add VidPaw Extension by clicking on 'VidPaw Extension' here. Then some simple instruction will also guide you to add it in the following.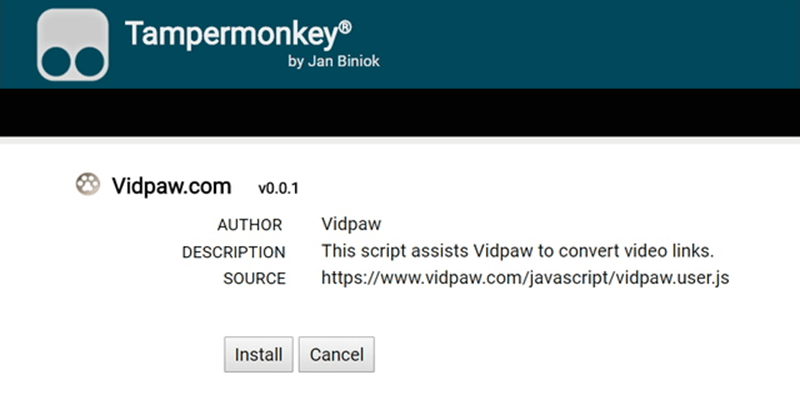 STEP 3. Now, after you get the VidPaw Extension to your browser, you can return to YouTube platform and the video page of the Adobe Premiere Pro tutorial you want to download. After you go into the page and scroll down, you will find the VidPaw icon is set under the video. Click it and you can be turned to VidPaw to choose the output format as well as quality for downloading the tutorial. Simply hit 'Download' and you download it directly.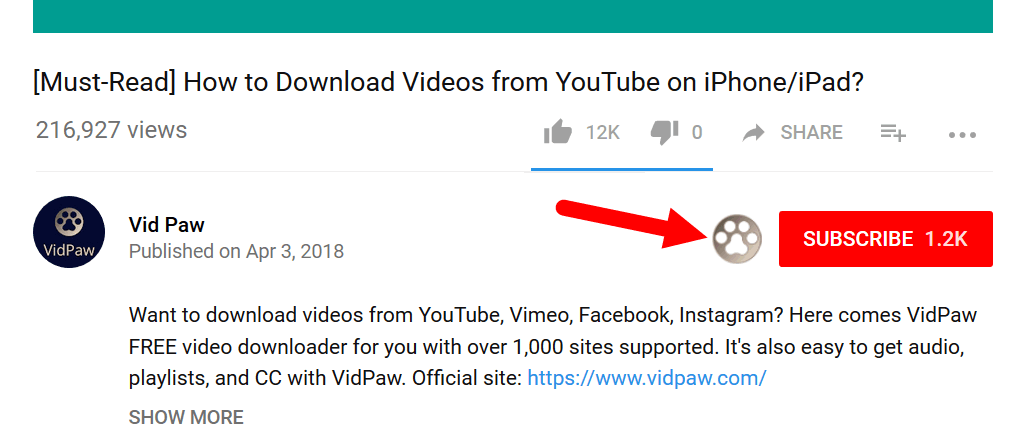 After you get the Adobe Premiere Pro offline, you can dive into learning the skills at anytime when you are free. When you get more familiar with this program, you are able to edit and create great videos like a pro without hassle.