YouTube is one of the largest online video streaming sites, provides countless video resources for people to watch online for free. As YouTube doesn't provide the download service for saving the YouTube videos offline, there are many people seeking ways to do that. YouTube-MP3 is a famous online website that can help to convert the video from YouTube to common MP3 format, which is friendly to those who want to grasp the music video from YouTube to offline streaming. But unfortunately, this website has been closed for unknown reason.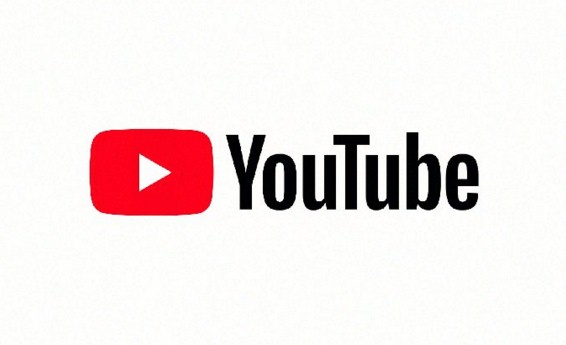 If you still need a converter like YouTube-MP3 to convert YouTube videos for free, the following 8 sites like YouTube-MP3 are considerable. Let's have a look!
Top 8 YouTube-MP3 Alternatives
1. Vidpaw
As the first recommended website in this list, VidPaw is a popular download site like YouTube-MP3, enabling people to download online videos with high quality. On Vidpaw, you only need to use the URL of a YouTube video, then simply paste the link to the download bar, and you can convert the YouTube video to various formats with ease. VidPaw has a YouTube to MP3 Converter, which is professional in saving the YouTube video in MP3 format for offline playback. It can perfectly replace YouTube-MP3 with the stable and quick performance.

2. Y2Mate
The second recommended site is Y2Mate. It is similar to YouTube-MP3, even sometimes, Y2Mate does a better job than YouTube-MP3. It offers many languages, such as English, Chinese, France and so forth. You do not need to worry about the steps on how to covert YouTube video to MP3 because Y2Mate has made everything simple to use. You can also add the Y2Mate Bookmarklet to enable a more convenient download process for saving the YouTube videos offline.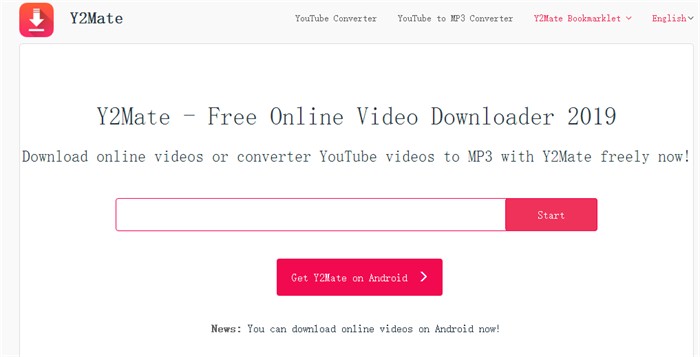 3. YouTubNow
Another alternative to YouTube-MP3 is YouTubNow. YouTubNow is a good online downloader that it has got many loyal users since its release. For converting and downloading the videos, the URL of the certain YouTube video is necessary. And then you just need to paste the URL to YouTubNow and download the video with your preferred format. What's more, YouTubNow offers an app for users to access to online videos and download them more easily on Android device.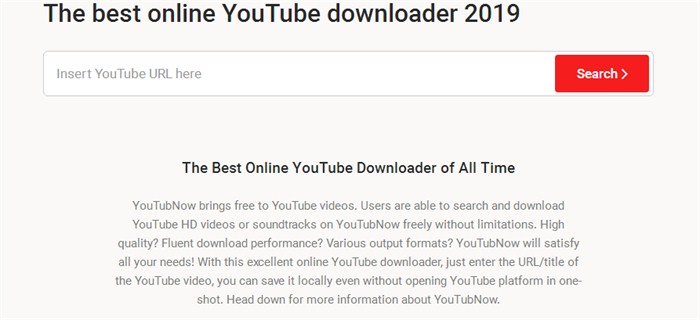 4. VidToMP3
VidToMP3 is a good substitution to YouTube-MP3. It provides the easiest ways to download YouTube video to MP3 as other online converters do. Not only YouTube, but also other online video watching websites are supported by VidToMP3 so that you can also download videos from other platforms with the help of VidToMP3.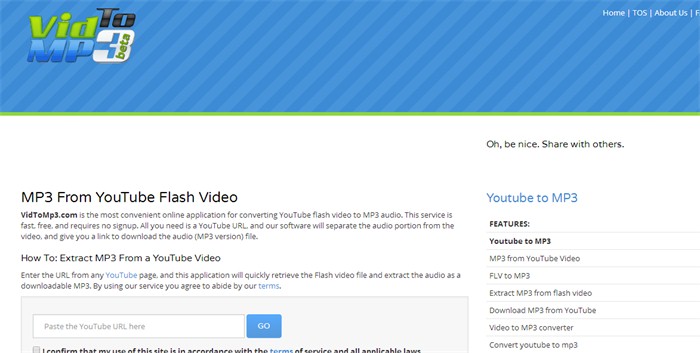 5. Video2MP3
As we all know, Video2MP3 is regarded as a good alternative to YouTube- MP3 website to convert YouTube video to MP3. Video2MP3 is very professional in this aspect and it can perform stably to fulfill the converting and downloading processes. It is very convenient that you do not need register or log in for using the service. Furthermore, high downloading speed is also guaranteed.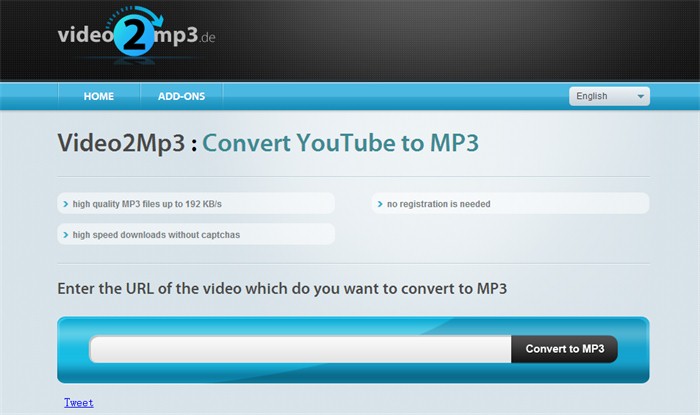 Online Video Converter is one of the most convenient web-based websites to convert video to MP3 like YouTube-MP3. Expect for this converting function, it also provides the services such as recorder and file converter. All the functions on Online Video Converter can be used for free. If you have difficulty in the downloading process, you can visit FAQ page to find the solution.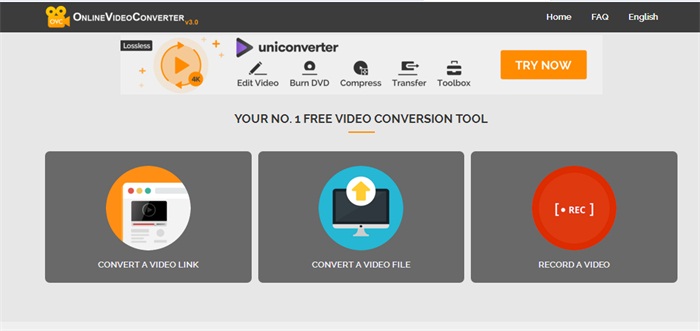 When it comes to the best site to convert video to MP3, Video Grabber should not be neglected. With its brief homepage, Video Grabber can be easily used even you are the first time to use the site. Video Grabber is supported on Google Chrome, Firefox, IE and many other mainstream browsers. But different from many other registration-free online converting website, it needs to log in if you want to get more functions or selectable qualities for downloading the videos.

8. Flvto
Flvto has updated and now it has improved to 2.0 version. Flvto is a good alternative to YouTube-MP3 that many people choose after YouTube-MP3 is down. The operating steps of Flvto are similar to YouTube-MP3 and many other online converter, just paste the URL of the video to the conversion bar, and Flvto will convert the video to MP3 with high speed. After minutes, you can get the MP3 YouTube file on your computer.

These top 8 convenient sites are regarded as perfect alternatives to YouTube-MP3 for converting YouTube videos to MP3 online. Although YouTube-MP3 has been closed, many excellent sites like VidPaw, Y2Mate also perform good to complete the video converting process. Give them a try and you will be surprised by their amazing performance! Just bring free to your favorite YouTube videos for offline playback in MP3 format.