10 Best Sites Like Putlocker for Free Streaming Movies Online 2019
Putlocker is one of the most famous online streaming sites on the internet, offering you a huge collection of TV series and movies. However, the site was detained due to some legal issues. Although the company has made lots of efforts, the site is not performing as well as before. Moreover, many major Internet service providers block access to the site, and the unstable services keep users away.

Probably you are looking for some sites like Putocker, which makes sense. You may need one to find contents that are not available on Putlocker. Or you just want a Putlocker alternative. Good to know that there are still many other online streaming sites that offer as much content as the old version Putlocker. So we are going to share some sites like Putlocker with you.
10 Best Sites Like Putlocker
1. 123Movies
123Movies is one of the good-looking online streaming sites. Not only that, 123Movies has a wide selection of movies, TV series, and cartoons. It also gives you the basic information of each films or TV show which means you can quickly know whether you are interested in it. The site also has a "News" sections which enables you to get some latest movie information.

2. Fmovies
Fmovies can be considered as one of the best streaming sites which is similar to Putlocker. You can find films and TV series from different countries on this site. It enables you to enjoy movies in high quality for free. Also, many movies are sorted by year, by name (A-Z) and other categories so that you can find out what you need easily.
3. Hulu
Like Putlocker, Hulu is a website providing online video streaming service. The only difference between the two is that you have to pay $5.99 per month to get access to all of the features. Considering Hulu is a safe and reliable Putlocker alternative, you can have a try. But one thing you should know that Hulu is only available in the United States and Japan. Therefore, you may have to turn to other sites.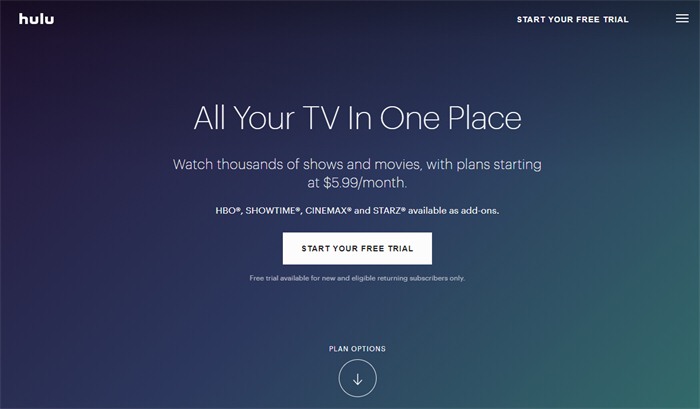 4. SolarMovie
Solar Movie is one of the biggest online streaming sites on the Internet. It has been a major alternative to Putlocker for a long time. The web page design is user-friendly, since you can easily find the film you want to stream by viewing its poster. You can also search by genres, top IMDB rating lists, country and many other ways to find exactly what you are looking for.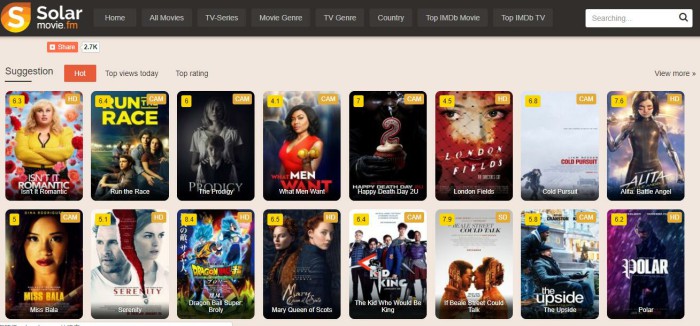 5. PopcornTime
PopcornTime is also a good alternative to Putlocker. It is not a streaming site but a free software which enables you to enjoy movies. It is also available as an Android application or iOS app. After properly installed it, you can download and enjoy films that you like on any portable devices.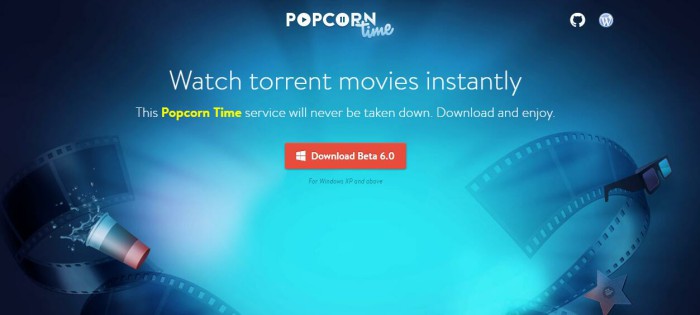 6. Popcorn Flix
Popcornflix is a good alternatives available to Putlocker. By clicking the button present on the top, you can choose movies or TV shows that you prefer to watch. But the pitiful thing is that many films available on the website are not so up-to-date. I guess it may suit for people who love classic movies. The biggest advantage of the site is that movies provided by Popcorn Flix are of full length and high quality.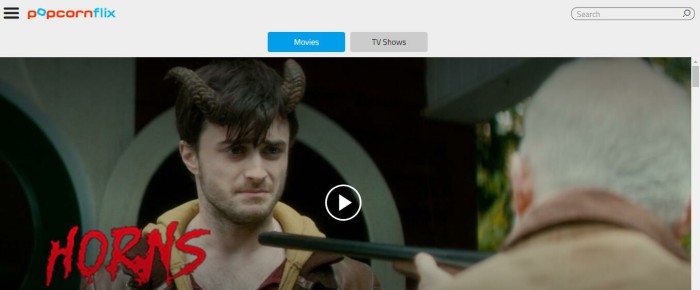 7. SnagFlims
SnagFilms is another free website for streaming movies. Although it has a smaller collection of movies than the other alternatives mentioned above, SnagFilms provides you with some high-quality movies to stream. Besides, SnagFilms' built-in movie player has a feature which allows you to share what you are watching with your friends on Facebook.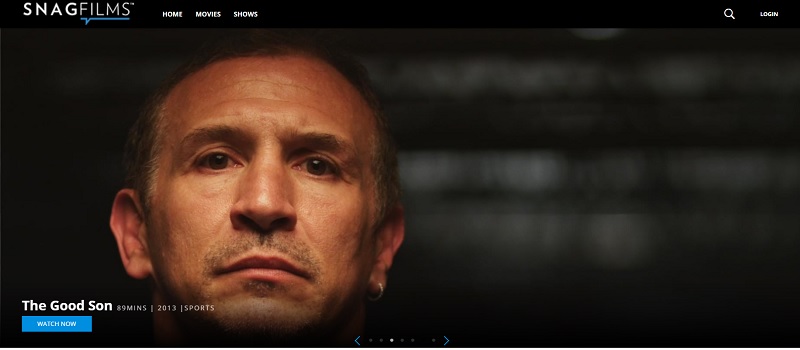 8. Vumoo
Vumoo is a helpful streaming sites just like PutLocker. You can find several latest movies of different genre on the site. Movies are also classified in an alphabetical order. Also, it has a library of latest movies for people who love blockbusters. Movies available on the sites are in high definition. Therefore, it is also a convenient site to stream movies online.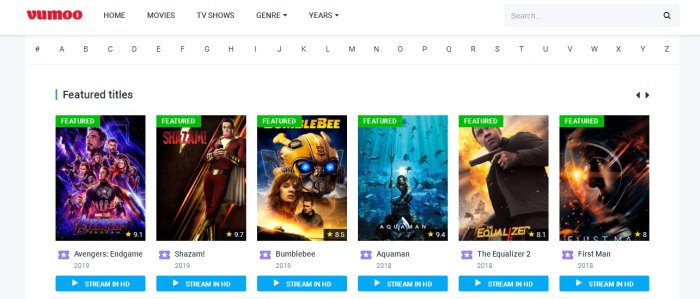 9. GoMovies
GoMovies is another excellent streaming site for movie lovers. It has a clean interface. Movies or TV series on the site are of high quality. The site is also packed with updated movies. It is likely that you will see all Putlocker new movies here as well. What is more, GoMovies keeps updating the News section to inform its users of the latest hot or newly uploaded movies and TV shows, which is convenient to movie lovers.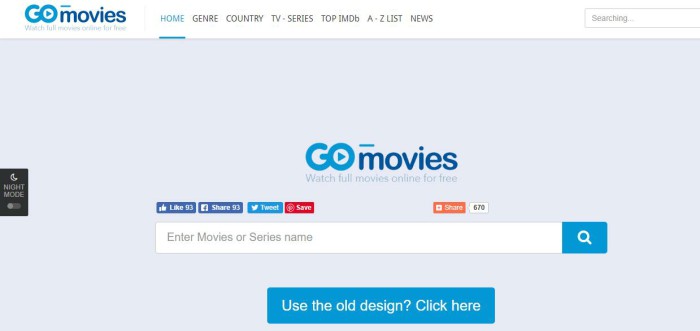 10. Niter-Movies
Niter-Movies is an online streaming site where you can watch movies for free. It is sort of a search engine for movies, which means if you are uncertain of what to stream, it may be hard to find out contents you like. Besides, the website is clean and not filled with annoying pop-up Ads. But Niter is a bit hard to find on Google, so make sure you navigate to its official sites.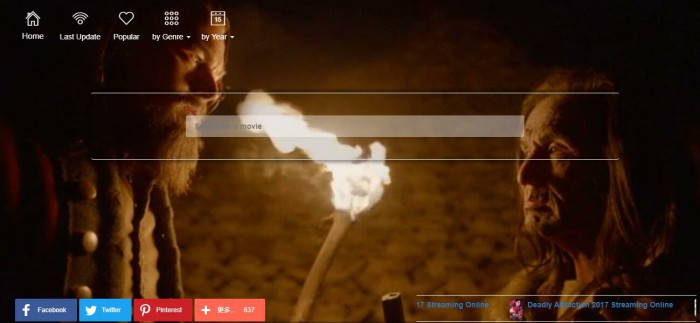 Overall, the sites I mentioned above can serve as a good alternative for Putlocker. If someday you are not satisfied with Putlocker's service, all you need to do is to select the best Putlocker alternative from this post. If you find this article helpful, please share it with your friends.
Excellent

Thanks for your rating.