[Fixed] How to Save Music Videos from YouTube to MP4, MP3 Easily
For me, a K-pop music lover, YouTube is absolutely a perfect place where I can get the latest update of my idols' comeback music videos and other performances videos, cooperation music songs, and so on. Except for K-pop idols, almost all the artists, entertainment companies, etc. would release their latest videos on YouTube. It is a great platform for music mads, because they can get all kinds of music videos with high quality for streaming online.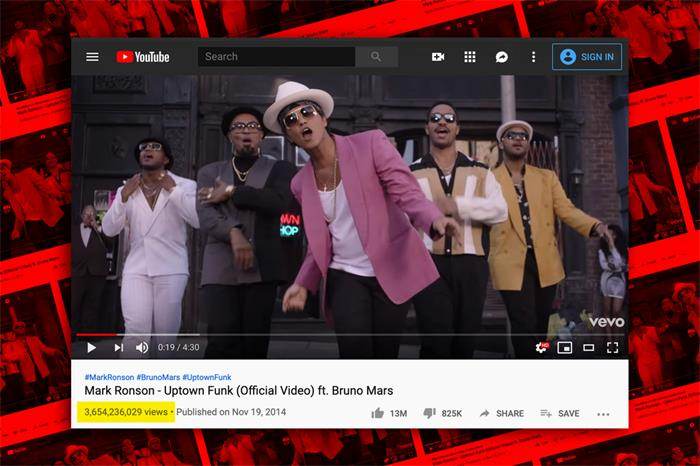 But if you want to download and collect them offline, you may be frustrated, because currently YouTube still lacks a download function in offering this service. Don't be upset, because there always has a way to figure out an issue. Today, it's my honor to share some simple ways to help you save music videos you like from YouTube to MP4, MP3 offline for later enjoying freely. Catch up with the guide below now!
Method 1. Download YouTube Music Videos Online
The first and the most convenient way to download YouTube music videos is to use VidPaw online YouTube downloader. VidPaw is a reliable and professional platform that offers free YouTube video download services. Except for YouTube, VidPaw also supports to download online videos from other 1,000+ platforms, including Facebook, Instagram, Twitter, V Live, Vimeo, and so on. VidPaw also speaks up to 26 different languages, which allow users from all over the world to use for free.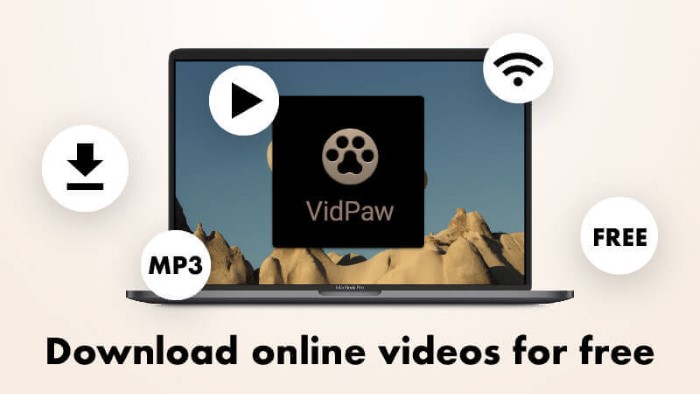 VidPaw also ensures its security, making sure that users can use the platform in 100% safe environment. You won't see many pop-up ads on its site, especially the converting and downloading page. Also, VidPaw never forces users to download a bundled software before using the free YouTube video download service. The process only requires three steps, then you can download the YouTube music videos for offline playback.
STEP 1. To begin with, you need to go to YouTube and access the music videos you want to download offline to MP4 or MP3. Then give a click to enter its video page. When you are in the video page of the music video that is your favorite, right click the address bar for copy the whole URL.
STEP 2. With the URL of the YouTube music video, now you should turn the page to VidPaw YouTube downloader. When you navigates to VidPaw interface, you can notice a search bar on the top left corner of the page. Here you need to input the URL of the YouTube music video. After inserting the URL, VidPaw will analyze it for you.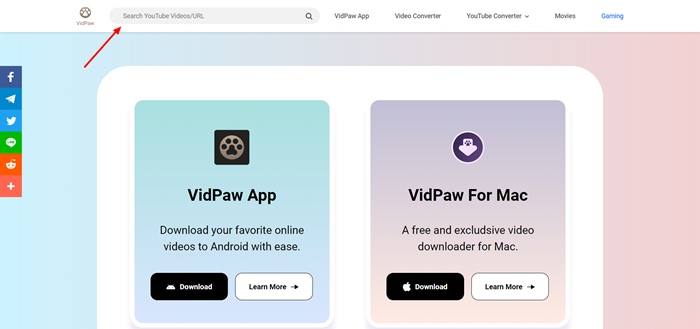 STEP 3. Wait for seconds and VidPaw will show you the converted video information as well as various output choices for you. You can select MP4, MP3 with the quality you like. After making up your mind to select the format and quality, just hit the "Download" icon to immediately download the YouTube music video for offline listening and watching!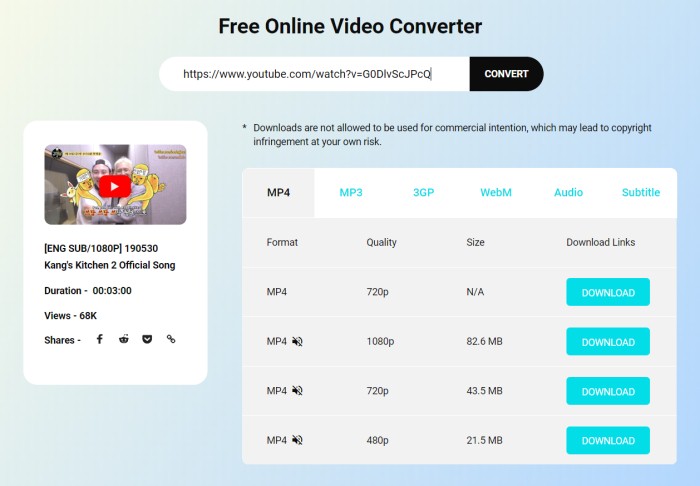 Method 2. Convert YouTube Music Videos to MP4, MP3 by Using VidPaw for Mac
If you are a Mac users and you want a platform that is exactly designed for macOS system, VidPaw for Mac can be your choice. You have no need to launch browser and waste time on typing the domain name of VidPaw website, for finding for it from lots of collect bookmarks. After downloading VidPaw for Mac, the only thing you can do is just to open the program on your Mac device.
VidPaw for Mac is absolutely free for using, which means that it is just a Mac version of the online VidPaw downloader, and users have completely no need to pay for the service it provides. The operation to download YouTube music videos with VidPaw for Mac is similar to use the online platform, but it can be even faster and more convenient. In the next I will show you how to use VidPaw for Mac to convert YouTube music videos to MP4, MP3 according to your own need.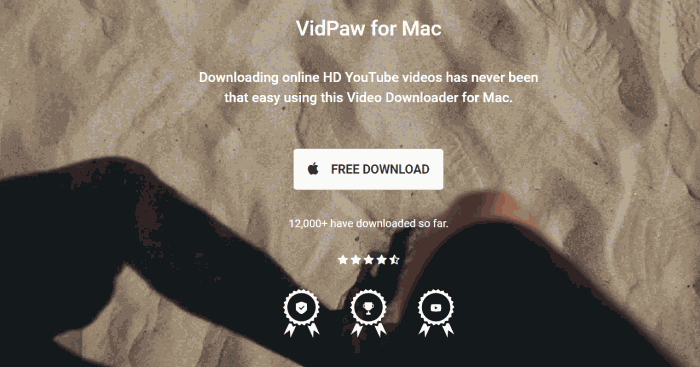 STEP 1. First of all, you need to get VidPaw for Mac downloaded on your macOS device. Just go to VidPaw for Mac webpage and click the download button to free install the program on your Mac device.
STEP 2. Now open VidPaw for Mac. At the same time, you should go to YouTube platform and get the URL of the music video you want to download on Mac. When you have copied the URL, return to VidPaw for Mac, and paste the URL of the YouTube music video to the frame bar on its interface.
STEP 3. When VidPaw for Mac finishes analyzing the YouTube music video URL, a download window will pop up and you can choose the format as well as quality that you desire for saving the music video. Tick the selection you like, then also hit "Download" button.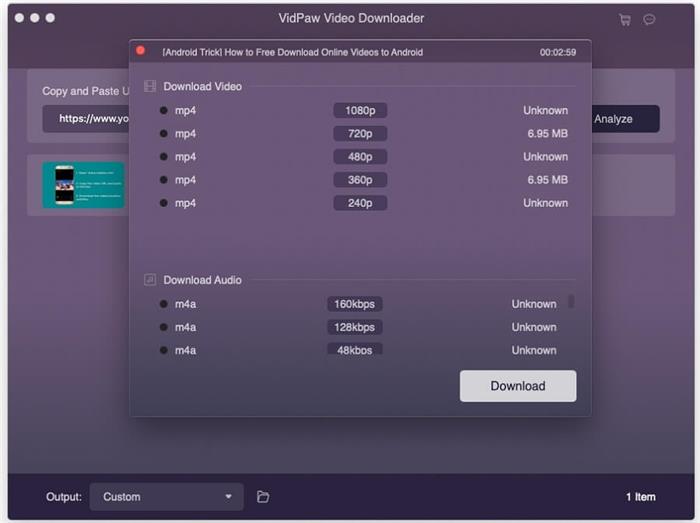 STEP 4. Then, VidPaw for Mac will start downloading the YouTube music video for you. After it finishes the downloading process, the music video can be found in the output folder on your Mac device. When get it, you can freely playback the music video at anytime you want.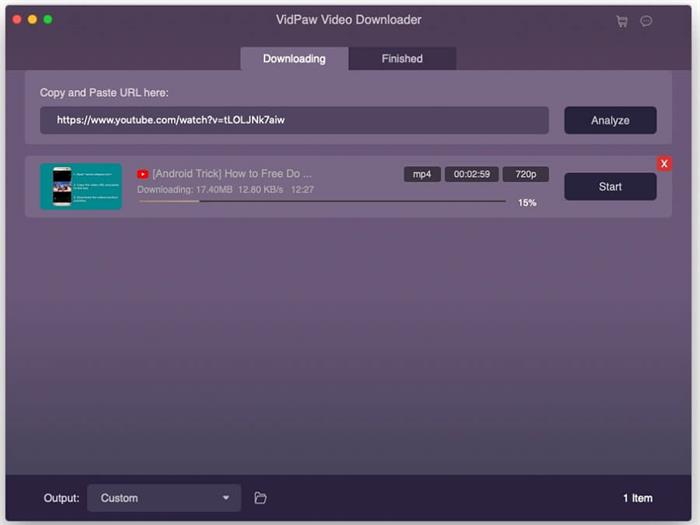 Method 3. Easily Download Music Videos from YouTube by Using Screen Recorder on Windows
The last method is to use a screen recorder if you are using a Windows device and don't want to use the online platform, afraid of getting your privacy information disclosure. Here I strongly recommend you a powerful and professional screen recorder - RecordAnyVid.
RecordAnyVid is one of the most reliable and popular screen recorder, for its powerful recording function, which allows users to record any desktop screen as they like, from online videos, gameplay, webcam videos, to audio files, RecordAnyVid can solve well. It gives you to freely charge your own recording videos, and you can define the recording area, adjust the audio volume, according to your own needs. RecordAnyVid also allows users to preview the recording before deciding whether to save it, enabling users to create the perfect one they want.
More features of RecordAnyVid can be explored while you deep into using it. So in the next, let me first show you how to record the YouTube music video on Windows with RecordAnyVid.
STEP 1. In the first step, you need to go to VidPaw and find RecordAnyVid product. After going to its page, choose Windows version and download it right away. Of course you can choose the free version at first for experiencing the product to see whether it fits your needs.
STEP 2. Then, launch RecordAnyVid on Windows, and choose Video Recorder for doing preparation for recording the YouTube music video. You can customize the size of the recording area to fit the music video, and set the volume of the recording to be the best one.

STEP 3. After setting the above options, you can directly click REC to start recording the YouTube music video. Then RecordAnyVid will count down from 3 and begin the work. You can enjoy the music video while it is recording.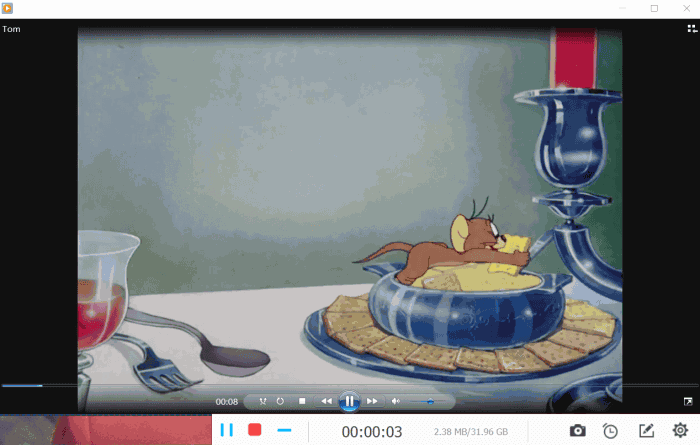 STEP 4. After finishing recording, RecordAnyVid will allow you to preview the video, and you can also clip or trim it according in your preference. If you feel satisfied with this recording, just click "Save" to get the YouTube music video on Windows. You can also restart the recording by hitting the "Re-Record" icon.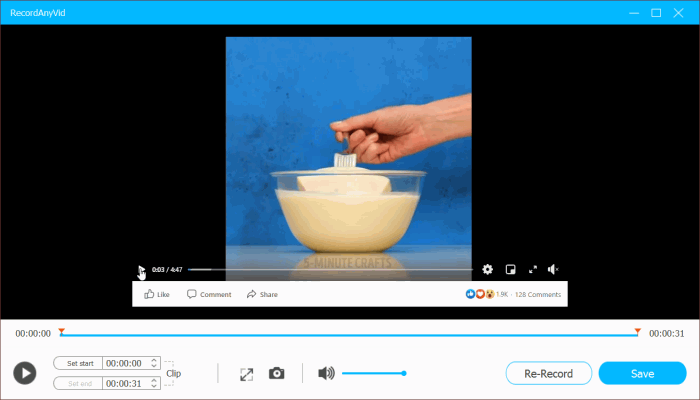 With these 3 ways, you can easily convert, download, and save the YouTube music videos for offline enjoying without hassle. As the music videos of your favorite idols release, you get the chance to save them with high quality immediately. Keep them in mind, and if you find these 3 methods are useful, just share them to your friends if they also need to download YouTube music videos!
Topics:
RecordAnyVid
VidPaw for Mac
Excellent

Thanks for your rating.