[Tutorial] 2 Best Methods to Rip Videos from Website for Free
It is often useful to rip videos from websites so that you can watch them when you're not on a stable and speedy internet connection or for other use. But few video sharing sites will offer a download service to let you save the videos from them. Fortunately, there are tools and tricks you can use instead of a download button provided by the website official and we will take a look at two different methods to rip a video from the website today.
Method 1. Rip Videos from Any Website with Screen Recorder
The best approach for you to extract any video from websites offline is to capture it using a lightweight and convenient screen recorder. This method is especially suitable for saving some short videos, so you would not keep the web browser on your screen for a long period. Here I'd like to recommend RecordAnyVid to be your best helper.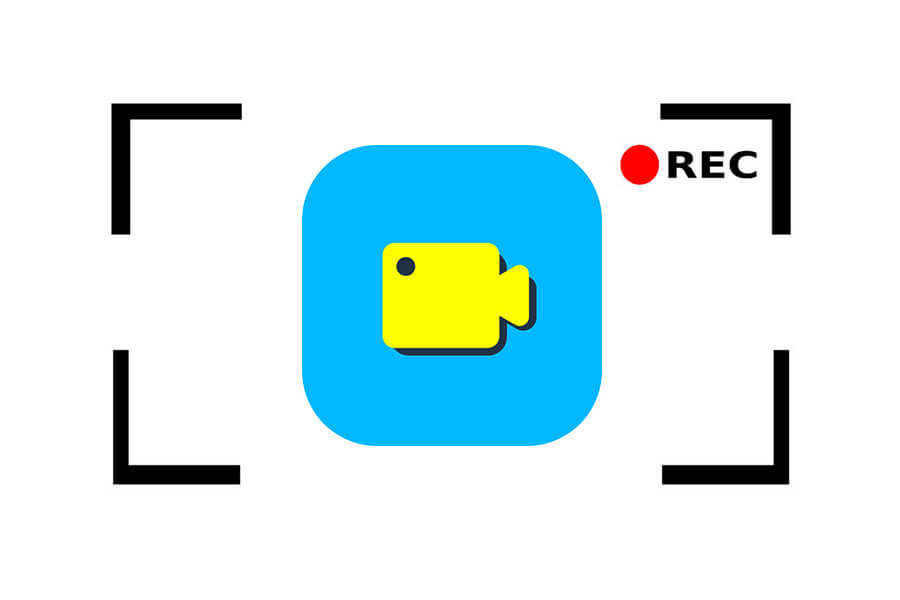 RecordAnyVid is a computer screen recorder designed to be as easy-to-use as possible with 3 practical features, including video recording, audio recording, and screen capture. The most practical feature is the ability to schedule your recordings to start and end at a specific time, which will be helpful when you want to rip a live-streaming video. As mentioned, RecordAnyVid can grab the audio of the web video separately so that you can easily save some precious live music for enjoying on the music player.
Learn about RecordAnyVid comprehensively from its helpful functions.
- Record video from websites in WMV, MP4, MOV, F4V with ideal output quality;
- Record online video conference or video calls in Zoom, Skype, etc;
- Record both system sound and microphone voice;
- Customize your preference settings, such as hotkeys and mouse cursor.
After having an overview of this web video recorder, let's look at how it works while ripping a video from a website.
Step 1. Download and Install the Program
Download the corresponding installation file according to the operating system you are using. After the software is downloaded and installed successfully, operate it on your device.
Note: To rip a web video that is longer than 3 minutes, you should subscribe to the Paid version of RecordAnyVid to unlock the recording limitation.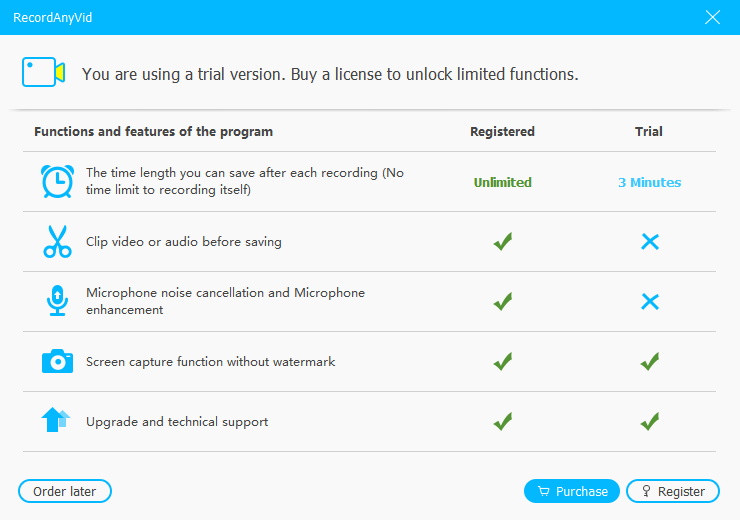 Step 2. Preset Recording Options
Once RecordAnyVid is open, choose the "Video Recorder" to access the web video recording tool. Make sure that the "System Sound" is turned on to extract video from the website with the original audio. Also, you can adjust the sound volume according to your need.

Step 3. Navigate to the Website You Want to Record
Locate your desired video in your web browser and make sure that it is in the front window during the recording process. Do not press play on the video yet, as you are not ready to start the recording.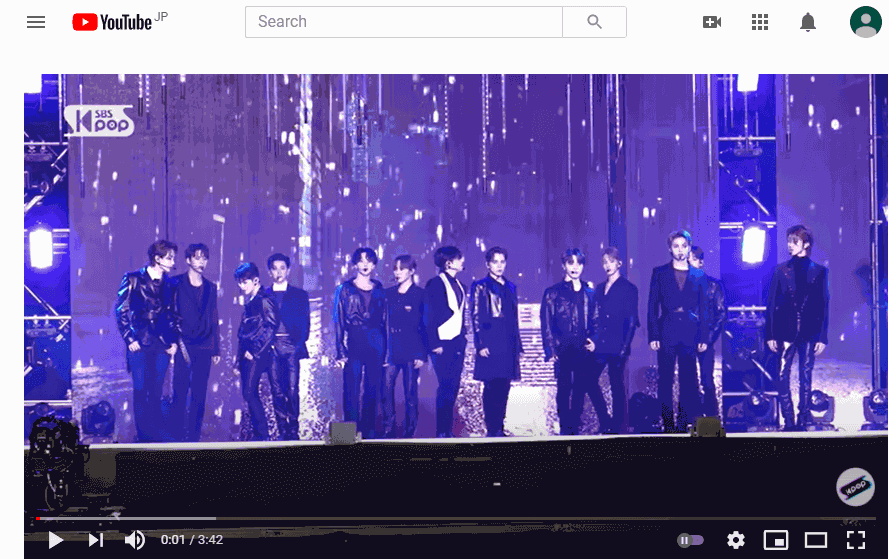 Step 4. Select Recording Region
You will now have the option to choose the recording region. You can select the full screen or drag a box over the area that you'd like to record. You can choose to drag it only around the video frame for a clean look or extend the region to capture other important information that contains the video, like the title, tags, or description of the video.

Step 5. Click the Screen Recording Button
Now you are ready to rip video from a website if all the settings satisfy your need. Back to the RecordAnyVid and press the "REC" button to start the screen recording. A 3-second countdown will appear letting you know when the recording will start.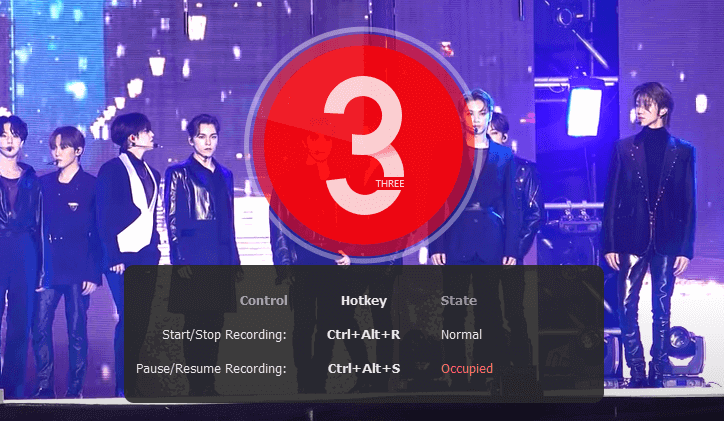 Step 6. Save the Recorded Web Video
Capture will continue until the video ends. When your desired video has finished playing, you can press the red Stop button. Then RecordAnyVid will navigate you to a preview window and you can check the output effects of the recorded web video. After that, press "Save" to keep the video locally.
Note: Registered users are allowed to customize the length of the video before saving it.
Method 2. Download Online Videos from a Website with VideoHunter
To grab any video from a website, especially those that are so long that you can also make it in another simple way. That is, directly download it with a third-party tool called VideoHunter.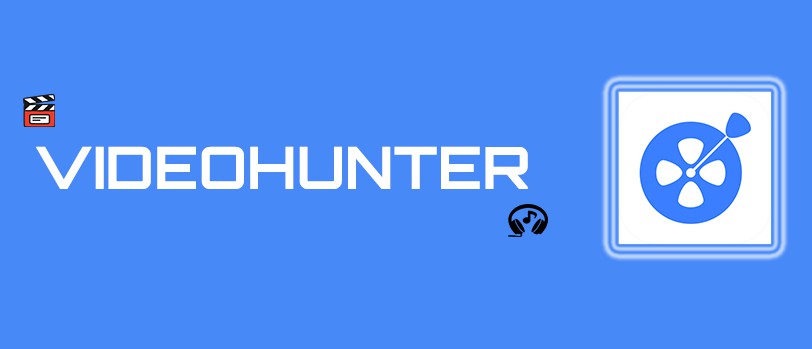 VideoHunter is a video downloading product that focuses on extracting videos or audio from any websites. Separating from RecordAnyVid, it downloads the video by converting the URL of a video instead of recording it from the screen. In this way, you can rip a video from a website quickly, without quality loss and without the need to keep them playing in the browser.
Core Features of VideoHunter:
- Supports to rip online videos from over 1,000 video streaming websites and social media platforms: YouTube, Facebook, Dailymotion, Vimeo, and many more;
- Supports to download YouTube playlist and embedded subtitles;
- Provides high resolutions to output videos, including HD 720p, 1080p, 4K, and 8K;
- 6X faster downloading speed and batch download feature are both available to save your time.
So how does it work? Actually, it's very simple. Let's also go through the steps to download videos from websites with VideoHunter.
Step 1. Download and install VideoHunter on your computer. Run it and enter "Downloader".
Step 2. Navigate to the website which is supported by VideoHunter to rip the videos from. Copy the video link in the browser and turn to VideoHunter to paste it into the program. Then, hit the icon of "Analyze" to convert the video immediately.

Step 3. After the link is analyzed and resolved, VideoHunter will generate several output options in a pop-up window which enables you to customize the video quality and format. The highest quality will be automatically on the top but you can choose other quality to save the video with a smaller size according to your preference. Once confirmed, hit "Download" to start the process.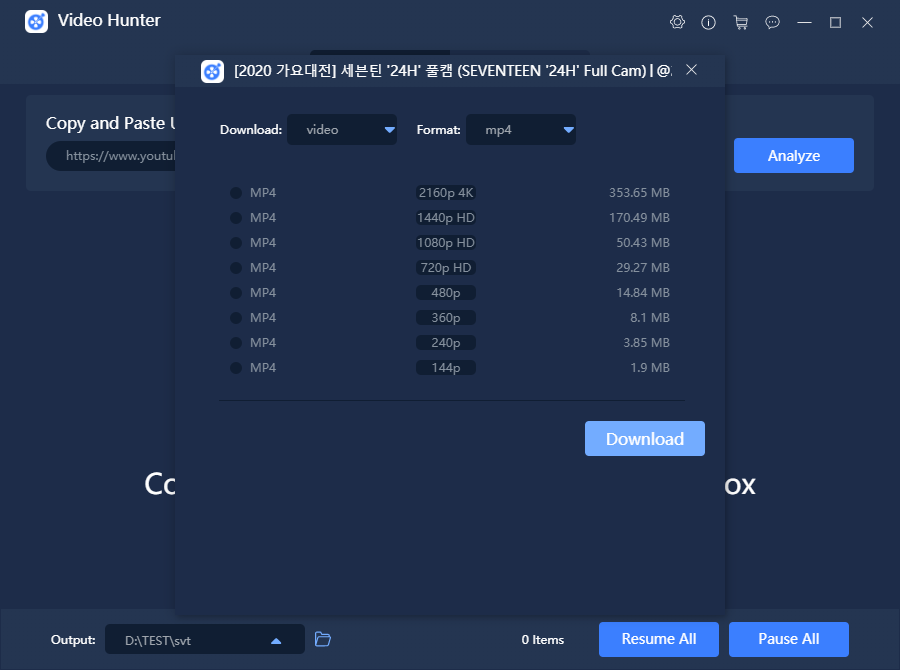 Step 4. The video will begin downloading. When complete, it will be automatically saved to the "Finished" section. You can click the "Open Folder" to watch it directly or open the folder to rename and share it elsewhere.

As long as you have a workable tool that works on recording screen or parsing video link, you can easily figure out how to rip videos from any commonly-used websites like YouTube. You can try both of the above methods out and choose the best one that as you see fit!
Topics:
VideoHunter
RecordAnyVid
Screen Recorder
Video Site
Excellent

Thanks for your rating.
RecordAnyVid
View Plan Options