How to Record Minecraft Gameplay Videos for Windows/Mac
Minecraft is a popular and characteristic sandbox game prevailing these days. Some players say they could gain pleasures of self-sufficiency by playing this game, but it is a little bit difficult for novice players to master the game quickly. Therefore, many experienced players will record some Minecraft gameplay videos and share them on the Internet to help novice players find a way to overcome difficulties from another perspective.
But which software is the best one for players to record Minecraft videos for sharing? Keep on reading.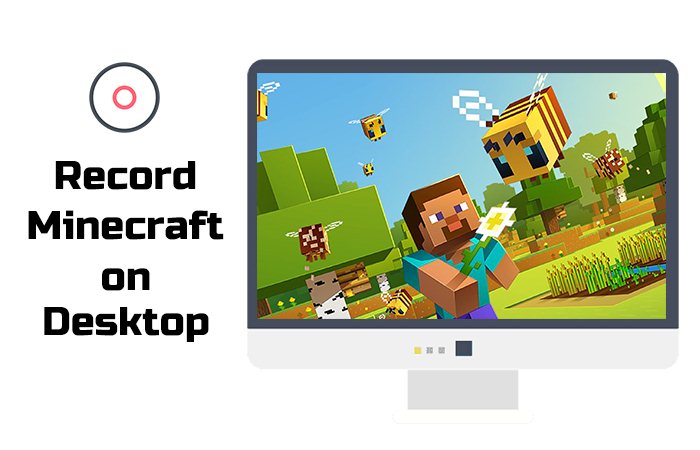 Part 1. What is the Best Minecraft Recorder?
RecordAnyVid is a powerful recording tool, which allows Minecraft players to record Minecraft gameplay videos with ease. The main functions include video recording, audio recording, and screen capture. It is available on both Windows and Mac systems and often used to record gaming videos, online courses, and video calls, etc.. RecordAnyVid is popular with both new and advanced users for its simple but practical interface as well as operation process.
User-friendly Features:
- Free Custom Settings: Skin, Language, Mouse, etc.
- Various Output Formats:
WMV, MP4, MOV, F4V, TS, AVI, GIF for videos;
WMA, MP3, M4A, ACC for audio;
PNG, JPG/JPEG, BMP, GIF, TIFF for pictures.
- Built-in Drawing Panel: Available for instant editing when recording videos.
- Customized Hotkeys:
a. Start/Stop record:Ctrl+Alt+S
b. Pause/Resume record:Ctrl+Alt+R
c. Screen Capture:Ctrl+Alt+C
d. Open/Close webcam:Ctrl+Alt+W
e. Show/Hide float panel:Ctrl+Alt+H
Note: Users can change the hotkeys according to personal using habits freely.
Part 2. Detailed Tutorial on Recording Minecraft Gameplay Videos
RecordAnyVid has very simple and intuitive video/audio recording produces. So in the next, I will walk you through the process of using RecordAnyVid to capture Minecraft gameplay videos on desktop.
1. Install RecordAnyVid
Click the download button below to download and install RecordAnyVid on your computer. Then launch the program.
2. Preset Settings
Click to enter the Video Recorder interface, then you can set the recording area as "Full" or "Custom" as you need. In addition, you can adjust the "System Sound" to an ideal volume you need.
*You can also turn on the Microphone and Webcam if you want to record a tutorial video with real-time commentary.

3. Start Recording
After setting up, go back to the gaming page and click the "REC" button to start the gaming video recording. During the recording, you can edit the video with the built-in drawing panel provided by RecordAnyVid.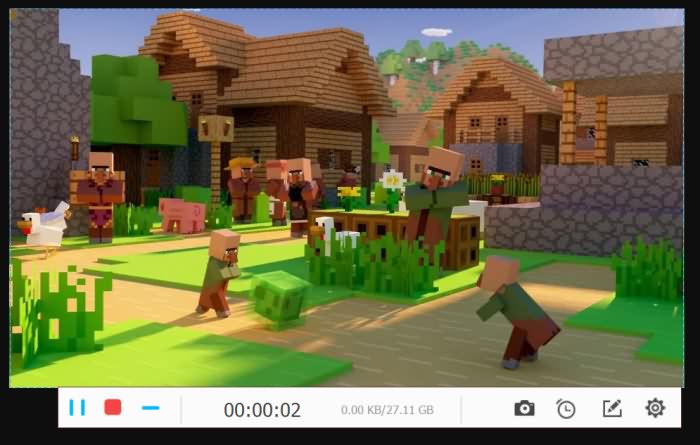 4. Save Gaming Video
As the game is over, click the Stop recording button or tab "Ctrl+Alt+S" hotkey (base on how you set for the hotkey) to stop recording. A preview window will then pop up for your confirmation. After checking through the recording, and then click "Save" to store the video locally.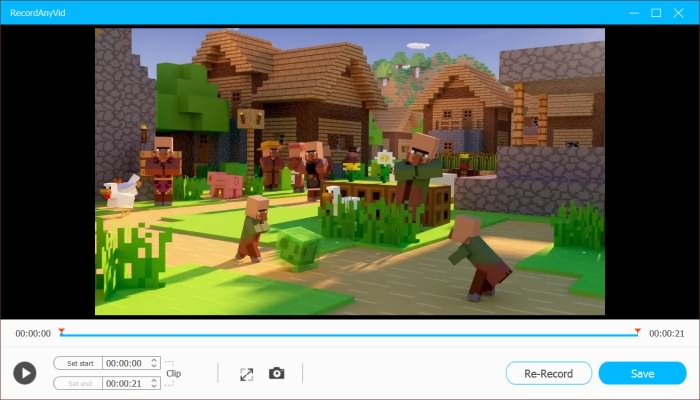 Part 3. More Solutions to Save Minecraft Videos
In addition to RecordAnyVid, there are many other powerful tools that can help you record the highlights in the Minecraft game. Here are the brief introductions for other two solutions that can help you save Minecraft videos easily.
Replay Mod is a Modification for the Minecraft which allows you to record, replay, and share your gaming experience. Help the players to create perfect Minecraft Videos within minutes.
Coming with a built-in video creator, the Replay Mod allows everyone to make perfect clips without any external software. The simple User Interface makes it very easy to design awesome Camera Paths.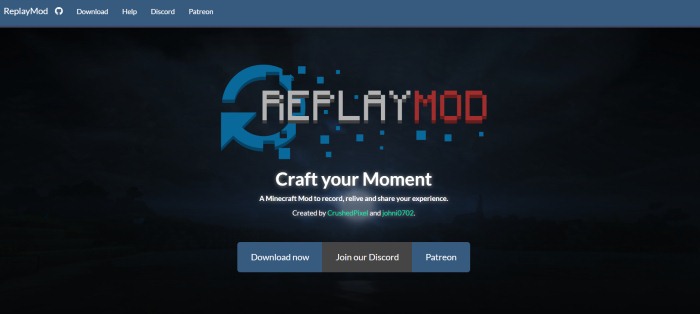 OBS Studio is free, open-source, and professional with a lot of features and settings. But it is a tad confusing if you don't have much knowledge about how video encoding works. Unless you're willing to put in some time to learn this software or have needs beyond simple game recording, record Minecraft with OBS maybe not suitable for you.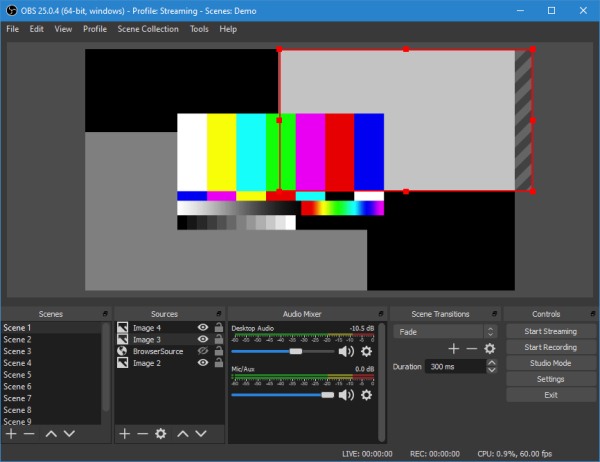 Look! It is quite easy to record Minecraft gameplay video if you have chosen a suitable recorder. Hurry up to use them to record the highlights in your game and share them with other players who want to learn more skills.
Topics:
RecordAnyVid
Gaming
Excellent

Thanks for your rating.
RecordAnyVid
View Plan Options