Comprehensive Guide to Marvel Movies of All Time
In May 2018, "Avengers: Infinity War" hit a 10-year climax of 18 marvel movies and is breaking box office records. Despite the poor performance of the marvel film Ant-Man and the Wasp, released in July, it provided a bit of a respite after Avengers: Infinity War.

After the release of Venom in November, there won't be any new marvel movies coming out in 2018. So let's see if there's anything we can expect from let's see the upcoming marvel movies in 2019 and future. With this gap, we can also look back on the excellent marvel movies in the past 10 years. Here I recommend 8 popular released marvel movies for you to review.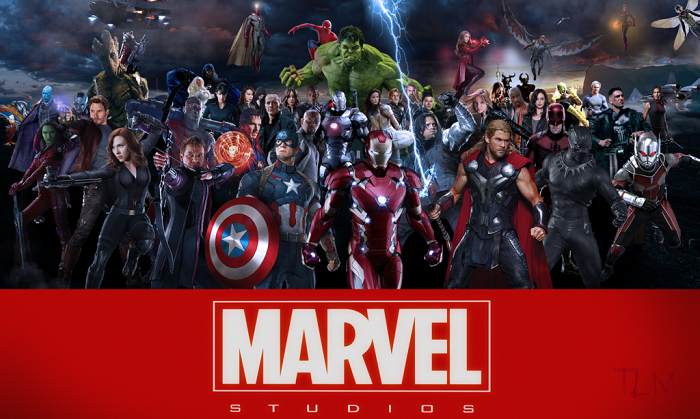 Part 1. The Upcoming Marvel Movies of 2019
1. Captain Marvel (2019)

Release Date: March 8, 2019

Captain Marvel is an upcoming American superhero film based on the Marvel Comics character Carol Danvers / Captain Marvel. Produced by Marvel Studios and distributed by Walt Disney Studios Motion Pictures, it is intended to be the twenty-first film in the MCU marvel movies. Captain Marvel is scheduled to be released in the United States on March 8, 2019, in IMAX and 3D.

The story follows Carol Danvers as she becomes one of the universe's most powerful heroes when Earth is caught in the middle of a galactic war between two alien races. Set in the 1990s, Captain Marvel is an all-new adventure from a previously unseen period in the history of the marvel movies.

Briefly teased at the end of Infinity War, Captain Marvel is known to former S.H.I.E.L.D. director Nick Fury (Samuel L. Jackson), who returns as a full co-star in the MCU prequel. The film will also presumably explain why Fury kept Marvel reserve for nearly 30 years and why the Skrulls have not appeared in any modern MCU marvel movies.
2. Avengers: Endgame (2019)

Release Date: April 26, 2019

The film was announced in October 2014 as Avengers: Infinity War - Part 2. In April 2015, it was revealed that Anthony and Joe Russo would direct the film. And later in May, that Christopher Markus and Stephen McFeely would write the screenplay. In July 2016, Marvel revealed the title would be changed, being known simply at that time as the Untitled Avengers film. Finally, in December of 2018, Marvel Studio released the trailer of Avengers 4, which arose hit discussion among Marvel movies fans.

In fact, Infinity war is a film that has moved everything forward since Iron Man. In the grand tradition of event comic-book crossover storylines, long-standing issues will be resolved, and some will make supreme sacrifices. But since the MCU has mastered the structure of the ongoing comic book storyline pioneered by Marvel Comics in the 1960s, Avengers 4 will also introduce the Phase 4 theme.
3. Spider-Man: Far Away From Home (2019)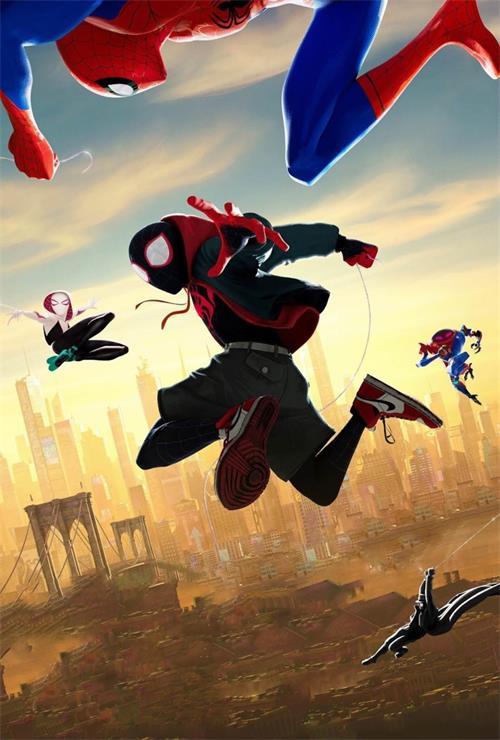 Release Date: July 5, 2019

It is intended to be the sequel to Spider-Man: Homecoming (2017), and it is also the twenty-third film in the MCU marvel movies (Marvel Cinematic Universe). It's hard to say what this means for Spiderman (Holland). Will he return to Queens after experiencing life and death in Titan? It is possible Spider-Man will finally face some version of the Sinister Six - a supergroup of villains dedicated to Spider's destruction - on screen? If nothing else, it must resolve how Aunt May (Marisa Tomei) dealt with her nephew being Spider-Man.
4. Guardians of the Galaxy Vol. 3 (TBA)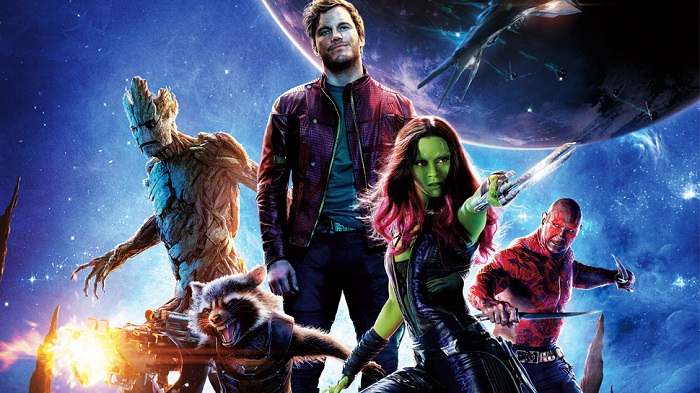 Release Date: TBD

The characters may spread out across other MCU series - Rocket (Bradley Cooper) and Thor (Chris Hemsworth), for instance, could continue their love affair in another Thor film - in order to fulfill the actors' contracts. Considering the original Guardians of the Galaxy comic book series took place 1000 years in the future, it could return completely revamped using that premise.


Despite plans for the third volume in the film series to both follow the Spider-Man sequel and introduce more of the cosmic themes in Phase 4, the film's future is in doubt now that the project is on indefinite hold following the termination of director James Gunn.
Part 2. [Review] The Popular Released Marvel Movies List
1. Iron Man (2008)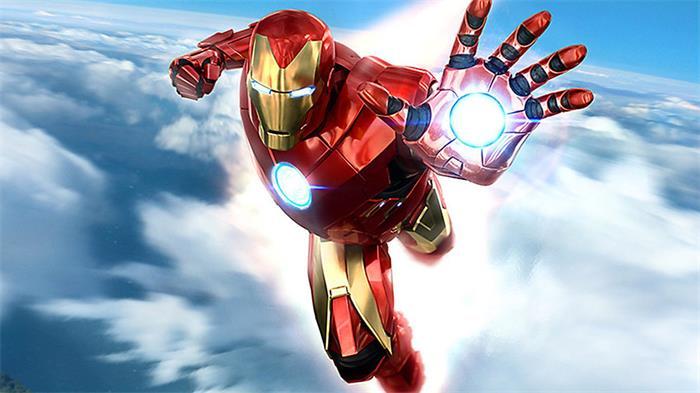 It was the movie that started all marvel movies. Iron Man changed not only the genre of superheroes, but also the entire film industry. And it brought Robert Downey Jr. back, the only Tony Stark movie that was not a jerk but a cute jerk called Iron Man. Downey, in a rare form, plays a witty Playboy / action hero who bites a cigar and radiates a slippery sinister tone. Iron Man hit all the requisite origin-story beats while establishing the first cornerstone of the Marvel Cinematic Universe - and offered plenty of blockbuster action in the bargain.
2. Marvel's The Avengers (2012)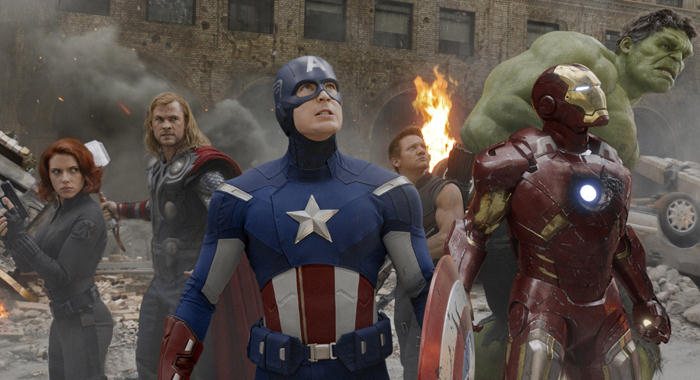 Marvel's The Avengers shows single-hero pictures offer one kind of thrill, but Joss Whedon's rollicking, bantery ensemble movie delivered something bigger: a giddy group dynamic one might imagine to be impossible for teammates who fly separately through the chaos, battling the forces of destruction. It captured the energy of a classic team comic while doing right by the diverse individual plotlines that team contained.
3. Black Panther (2018)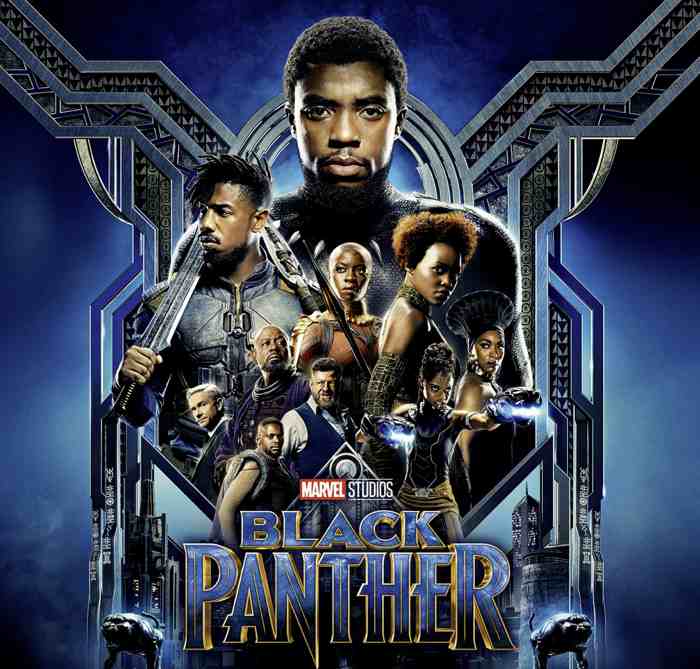 Unlike other Marvel movies, Black Panther tells us about our world in a way that the rest of the Marvel Cinematic Universe does not. Black Panther, paired with Chadwick Boseman and Michael b. Jordan, is the most complex character in a superhero movie. Most of all. it's incredibly fun, visually dazzling, and complementary to a refreshing film franchise that desperately needs a thrill to keep it from getting stale.
4. Avengers: Infinity War (2018)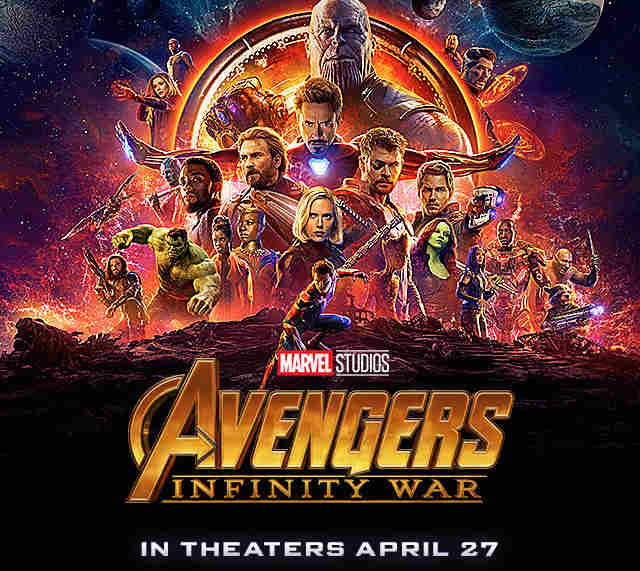 More than most others, this film's ultimate merit depends on what the filmmakers pull out of their hats in their forthcoming sequel. As it stands, Infinity War's attempts to make us cry for deaths that almost certainly aren't final encourages viewer cynicism and trains us to care less once Marvel starts killing people off for real. Beyond that, even a much-better-than-average supervillain couldn't save Infinity War from the monotony of one set piece after another in which strangers had to band together.
5. Guardians of The Galaxy(2014)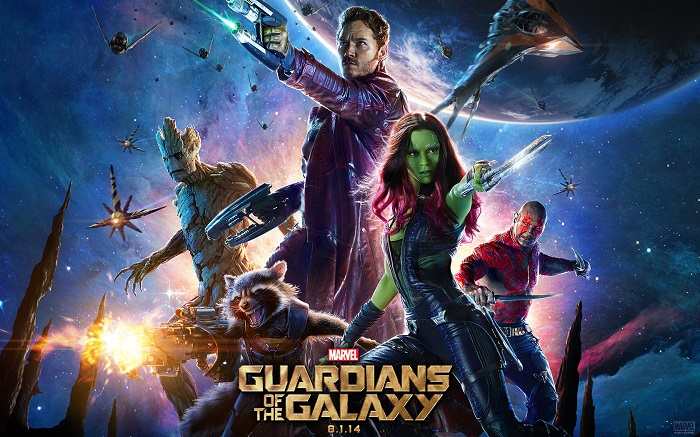 Guardians of The Galaxy has everything a Marvel movie should be: an awesome soundtrack, a hilarious script, a unique visual style, its own attitude, an ensemble of fully-developed characters, a talking tree, and the rare ability to stand-alone among the rest of the universe. Guardians is at once part of the MCU and literally in its own galaxy, yet it still provides the backbone for how all these worlds are connected. It's proof that audiences are open to (slightly) new ideas, and don't require something familiar and rehashed every time.
6. Doctor Strange (2016)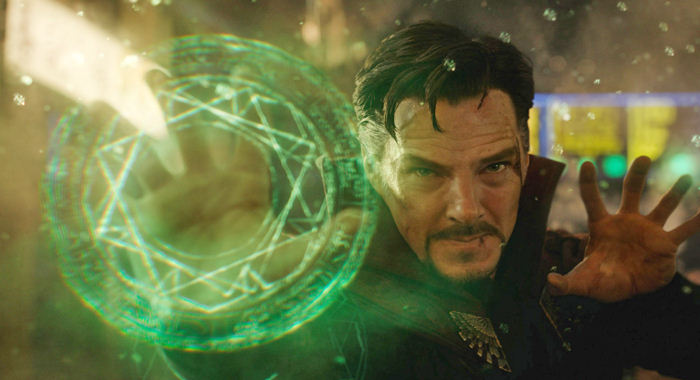 A visually dazzling picture that occasionally felt as fresh as The Matrix did in its day (despite its borrowing from Inception). Doctor Strange made sense of a character many non-geeks hadn't even heard of. The unusually high level of talent in the cast might even have made some ignore on how few Asian actors were in this Nepal-centric yarn.
7. Spider-Man: Homecoming (2017)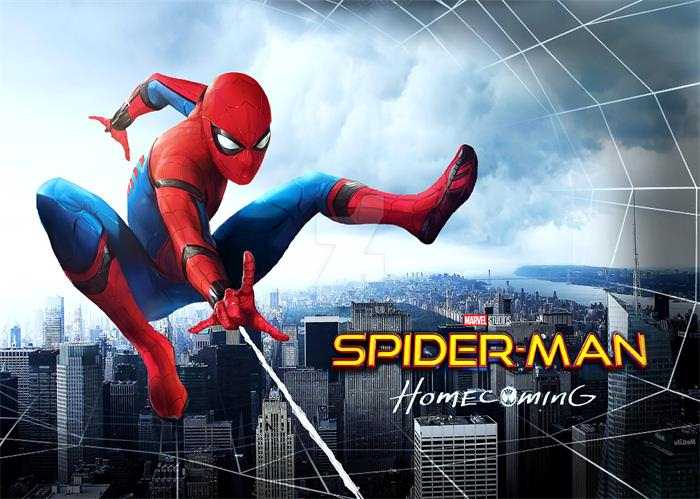 After hiring Tom Holland to play Spider-Man, Marvel introduced his version of the character in Captain America: Civil War, which turned out to be a mighty effective teaser for the main event. Spider-Man: Homecoming marked a rebound for the flagging franchise while sending our hero back to his high school roots. Part superhero adventure, part coming-of-age story, it delivered the action comics fans craved - but the quieter moments in between the battles might have been its strongest.
8. Thor: Ragnarok (2017)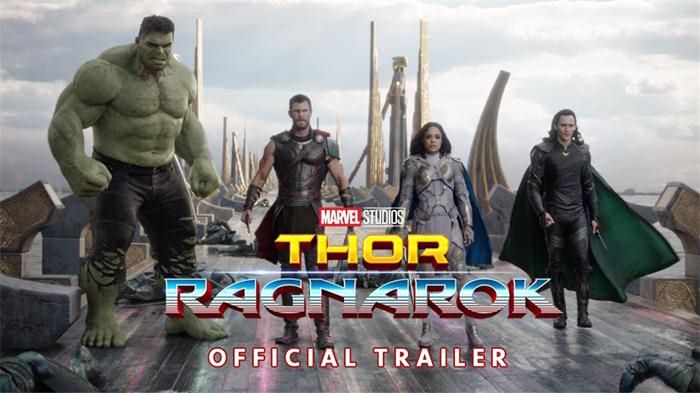 As it turned out, the secret to mak the God of Thunder fun was always pretty simple: embrace the inherent silliness of the character's cosmic roots, even when you're depicting something as serious as the long-prophesied end of days. Director Taika Waititi went all in on the comedy for Thor: Ragnarok, taking a loose, improv-friendly approach to the dialogue and adopting a dazzlingly colorful aesthetic for a story that sees our hero exiled, imprisoned, mutilated, and orphaned; it isn't a story that sounds like a lot of laughs, in other words, but it ended up being one of the funniest - and most all-around fun - entries in Marvel's cinematic universe.


Marvel has gone far beyond other major series like Harry Potter, Lord of the Rings and The Hobbits, but there is no sign of slowing down. Although box office has almost always won, the quality of the film is at best uneven. Not all films are the same. As fans, we hope to see better marvel movies in the future.
Topics:
Marvel
Action Movie
Excellent

Thanks for your rating.