[For Beginners] How to Make Tutorial Video with Screen Recorder
Today, instead of going to classes in physical schools and educational organizations, people tend to study at home with their laptops or mobile devices. Thus the demands of online tutorials is are soaring. Not only learners, but also tutorials providers are seeking ways to suit this trend, and finding ways to create tutorials more efficiently.
To make online tutorials, a screen recorder is a must, which can help capture your computer screens and make it become a blackboard for showing the teaching process. So today, a reliable screen recorder,
RecordAnyVid
, and other helpful tutorials editing programs, are recommended to those tutorials makers.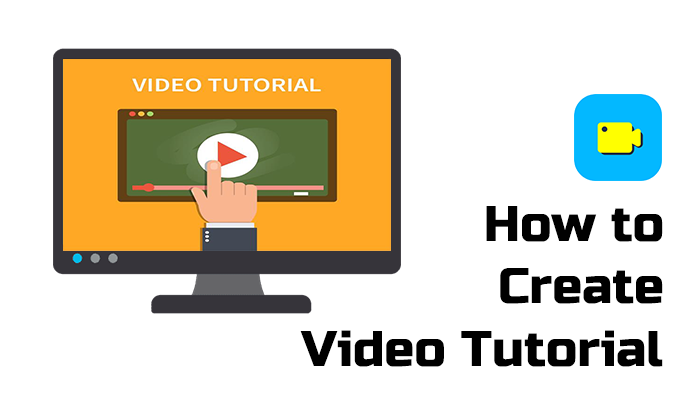 Part 1. Best Screen Recorder to Capture Any Activity on Computer Screen
For recording screen activities and proceed the teaching process,
RecordAnyVid
is a reliable screen recorder with high reputation. It provides lightweight recording modes and easy-to-handle features, allowing users to capture the screen activities pretty easily.
The general features of RecordAnyVid include:
Various output formats provided to save the recordings;
Original quality recording to make sure the offline playback experience;
Helpful preference settings to ensure to cater to different people's needs;
Previewing mode to check whether the recording has completed in a satisfactory way.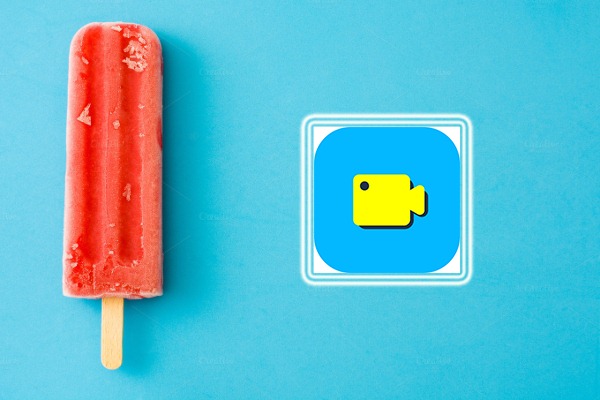 In addition to these general advantages, RecordAnyVid also contains these outstanding features that would be helpful to online tutorials makers:
• Webcam Mode
RecordAnyVid provides the Webcam Recorder to capture teacher's video recording at the same time, which prompts the interaction of the online lessons.
• Mouse Effect
By enabling the Mouse Effect in RecordAnyVid, the tutorials can be more intuitive and could easily show the operating process to the learners. This feature is especially helpful for making some software usage tutorials, and so forth.
• Real-time Editing
RecordAnyVid allows real-time editing, which can be beneficial for teachers to highlight some important knowledge while creating the online tutorials. In previewing window, the clipping and trimming functions can also help to make the tutorials more descent by cutting off the unnecessary parts.
RecordAnyVid is a good tool for making online tutorials. But how to handle it? Here are the detailed steps you can follow to capture your screen with RecordAnyVid.
Step 1. Install RecordAnyVid
RecordAnyVid is available on both Windows and Mac devices. So install the appropriate version you need. Pay attention that the free trial is only available for recording in the maximum of 3 minutes. For longer recording, please upgrade to the registered version.
Step 2. Settings in Video Recorder
After installing RecordAnyVid, launch the program and then go to its Video Recorder. Now you can preset the recorder before starting the recording. You can adjust the size of the recording area, and also the volume of both System Sound and Microphone. You can also turn on the Webcam mode here.

For more advanced settings such as mouse effect setting, click into Preferences for processing.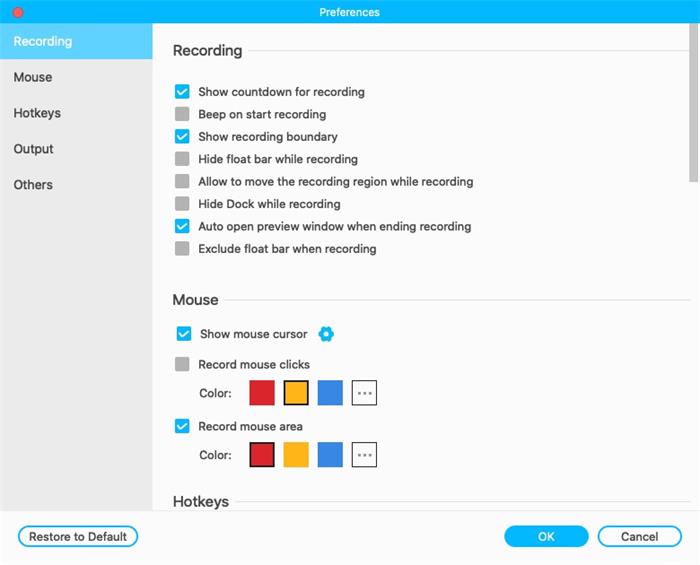 Step 3. Record the Screen
When the settings are done, click on the REC button in the Video Recorder main feed, and the recorder will start working immediately. After 3-second countdown, your screen will start to be captured.
Please make full use of the drawing panel for editing the video in real time.

Step 4. Save the Recording
When you have gone through all the process in your tutorial, you can stop the recording by pressing the Stop icon. When you are navigated you the previewing window, check the recording and click on Save to preserve it on your computer. Then your video tutorial is completed.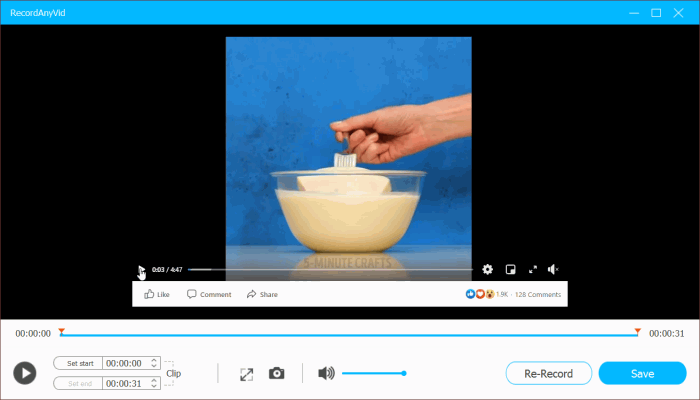 Part 2. [Recommendation] 3 Best Video Editor to Create Better Video Tutorials
What's the next when you complete recording your tutorials? Before posting on the sharing platforms or share them to your students, you need to edit the tutorials at first. So in this part, we offer three helpful editing software that can bring brilliant features for your tutorial editing processes. Check now!
EditMyVid is the best choice for video editors who are just a new starter or junior in this field. It is quite suitable for editing tutorials because of the simple and intuitive functions. Unlike Adobe or other professional video editing software, all users can manage to handle this software. So for teachers who are seeking for high efficient and handful video editing tool, EditMyVid will be a considerable choice.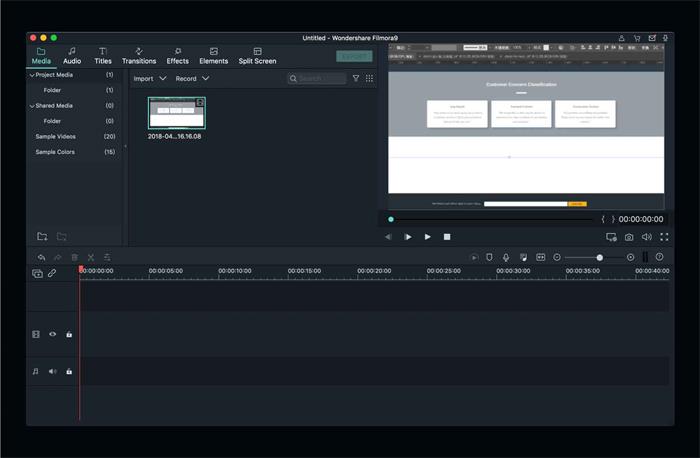 2. Premiere
Premiere is a full name of the well-known PR, which is a professional video editing tool developed by Adobe. This software has very well compatibility, and is quite suitable for professional video editors in more advanced fields, such as movie and music video industries. Premiere can be helpful to promote one's creativity and imagination. It can help fulfill all your challenging and high-quality video editing demands.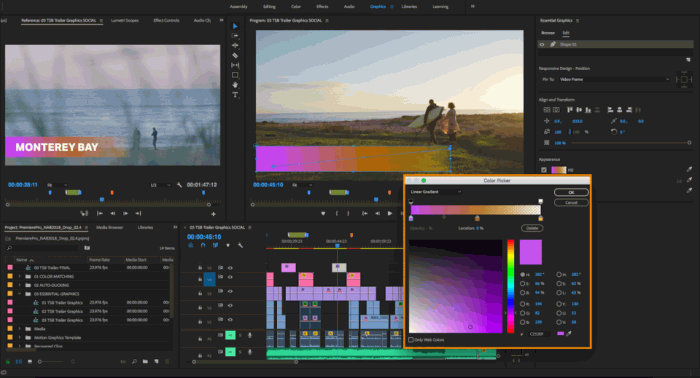 3. Final Cut Pro
This is a program that is specially designed for Mac devices. the first generation of Final Cut Pro was released in 1999. Till now, it's been well developed and has been equipped with all tools and features that are required to be applied in video editing works. Also with Apple's fluent operating systems, Final Cut Pro can perform its best and bring the most professional video editing features to all kinds of video editing jobs. From the colors to the navigating functions, Final Cut Pro is one of the best tools on Mac devices.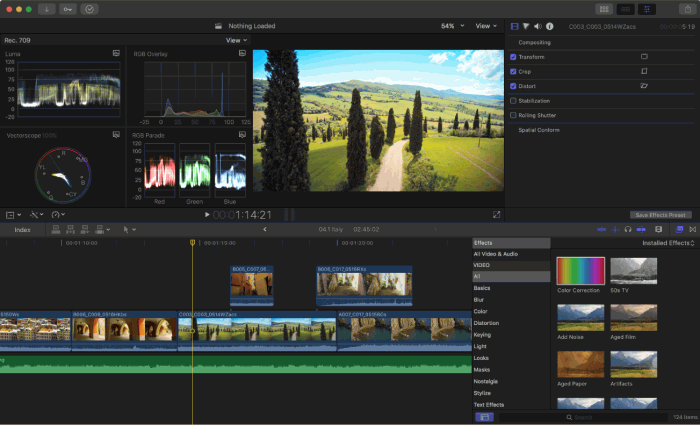 With a lightweight but multifunctional screen recorder, RecordAnyVid, and such helpful video editing tools, creating online tutorials is not a complicated task. Therefore, this is also why this trend can develop in a such quick speed. In the future, online learning will still be a trend and creating tutorials with computer software can be a helpful skill.
Excellent

Thanks for your rating.
RecordAnyVid
View Plan Options