9 Best iMovie Alternatives for Editing Videos More Easily
Before introducing iMovie's alternatives, let's talk about Apple's software design concept. If you have used some of Apple's own applications, you will find that, for example, Keynote, Numbers, iMovie, etc., these software interfaces are generally very simple. You can easily discover the most important menu on their interfaces. That means users can easily access the functions for immediate using.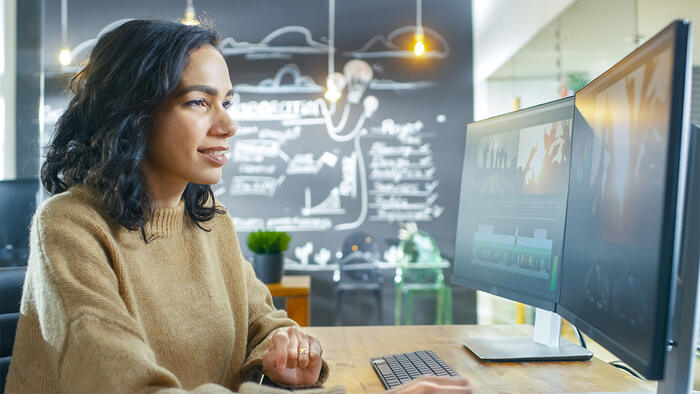 The design purpose of iMovie is also to let you create better video content with the simplest steps, so users can spend less time on getting familiar with the program. The interface of iMovie is really friendly for beginners. By simply exploring it for a while, then you can start creating or editing video by yourself.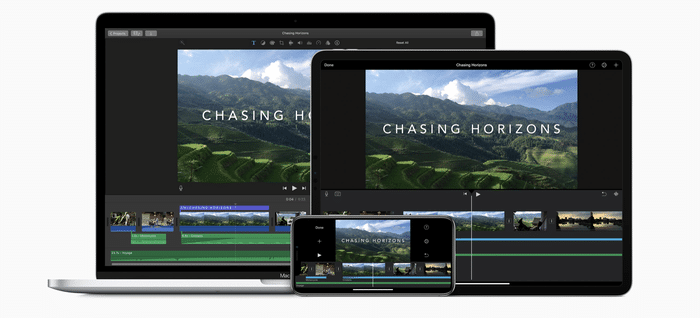 In fact, there are not only iMovie, but also a lot of easy to use video editors based on the idea of making users easier to use: even complex effects and functions can be realized through simple operation. iMovie can only be used for Mac OS, IOS and iPad OS, and there will be different requirements of video editors' functions for different users, in fact, different editors have their own merits. Hence, we list the 9 best iMove alternatives for you, so let's take a look at them.
TOP 1. EditMyVid
EditMyVid is one of the easiest video editors to use, with special editing features that allow you to seamlessly splice video clips, music and text, and apply rich effects. EditMyVid is almost the best iMovie alternative.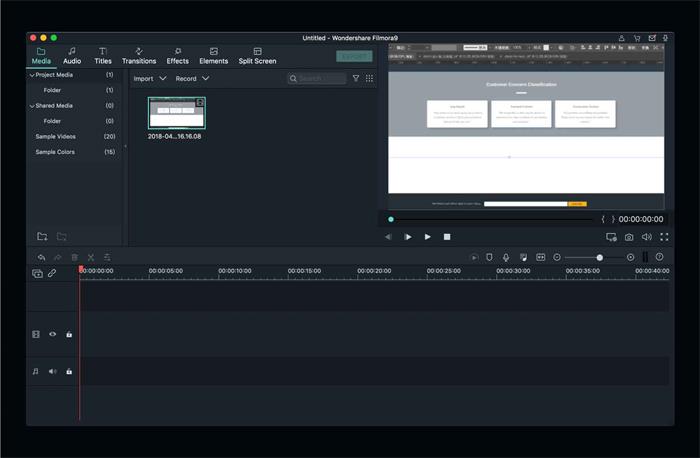 Compatible with Windows and Mac.
Allow you to add up to 100 video tracks and 100 audio tracks.
Free use of built-in transitions, filters, overlays, visuals, elements, titles & text, music tracks and sound effects.
EditMyVid has a 'Instant Cutter Tool', which is very convenient for users who want to cut and merge large 4K videos losslessly.
The crop area can be adjusted easily while editing.
Provide the access to let you share your edited videos directly to Facebook.
TOP 2. Adobe Premiere Elements
Adobe Premiere Elements has been an industry leader in the video editing tool industry for some time. Adobe Premiere Elements has a 30-day free trial, so beginners can choose to test this iMovie alternative for beginning video editing journey for the first time.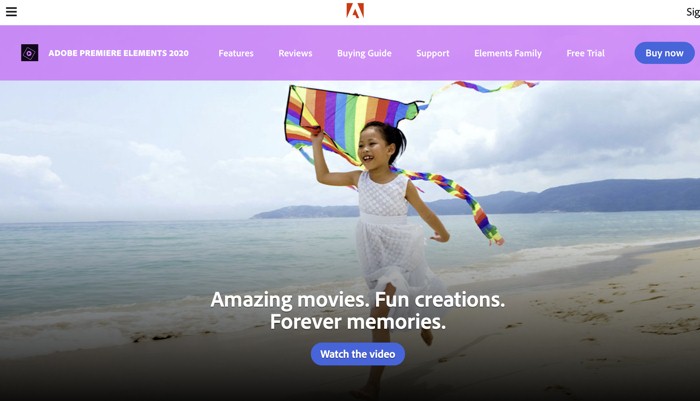 Work on popular systems like macOS and Windows.
The Guided Edits function makes this iMovie alternative great for beginners because it allows them to do quick editing and advanced projects with a lot of help inside the program.
Support quick sharing of automatically generated slides and photo / video collages on social media.
Support new HEVC and HEIF file formats for images on Mac.
No support for multicam editing, 360-degree video, HEVC and HEIF file formats on Windows.
TOP 3. Lightworks
Lightworks is a great iMovie alternative to make video editing fun. Whether you need to make videos for social media, YouTube or 4K movie projects, Lightworks can meet your needs.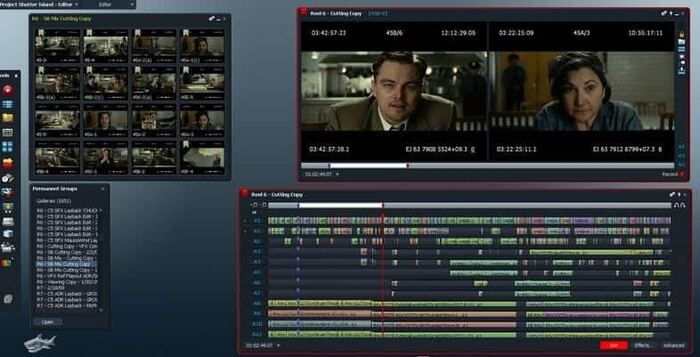 A cross platform video editing alternative for iMovie that is available for Windows, Mac as well as Linux.
A simple and clean user-friendly interface but provides powerful and advanced functions.
Support synchronization of the video and audio.
Support SD, HD, 2K DPX and RED resolution video.
More than 100 powerful real-time effects presets are provided to enhance your video.
TOP 4. Movavi Video Editor
Although Movavi Video Editor has a wide range of functions, it is a powerful and easy-to-use iMovie alternative. Its interface will be a little different from iMovie, but Movavi is a great video editor for its comprehensive and professional video editing tools that can match iMovie in function.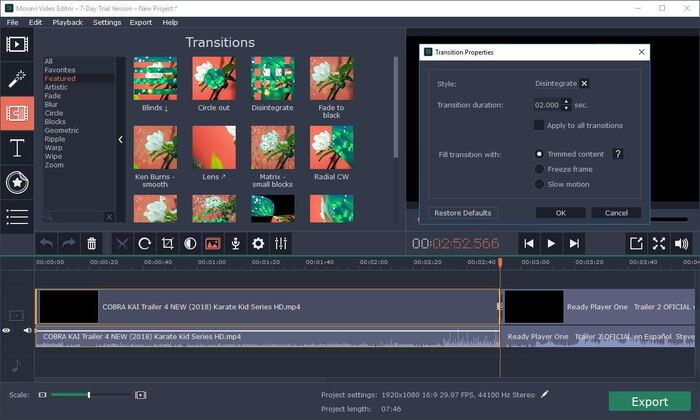 It is compatible with both MacOS and Windows.
Cut and splice clips of video without compromising quality.
Apply unique video effects and filters.
Freely Add music, titles and transitions between segments.
Show stories from different perspectives with the picture-in-picture option.
Synchronize audio with video or photos on the timeline accordingly.
TOP 5. Corel VideoStudio Ultimate
Corel Video Studio Ultimate is not only a pretty good alternative to iMovie, but also a very suitable video editors for beginners using Windows.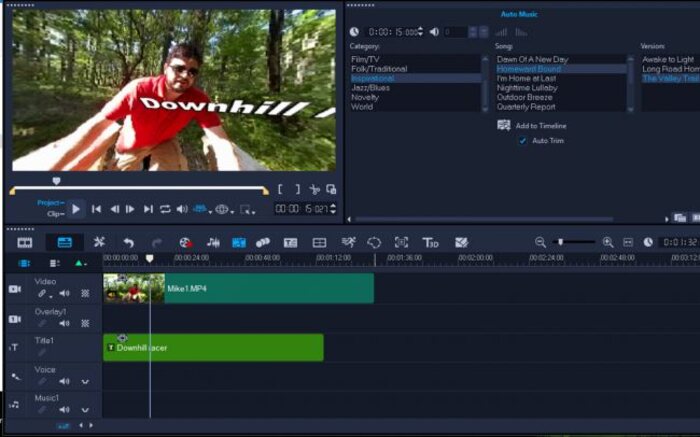 Provides a simple, reasonable design that arranges all elements elegantly and methodically in a clean dark grey background.
Corel VideoStudio Ultimate has 360-degree-editing features.
Split-screen video facilitates elaborate video collages.
Allow users create their own 3D motion titles.
Only Windows systems are supported.
TOP 6. VideoPad
As one of iMovie's perfect alternatives, VideoPad, which is simple and easy to use, may be one of the choices for users o take in the field of multimedia video editing. While more advanced users will certainly find it too basic, it just tends to be a entry-level software for anyone.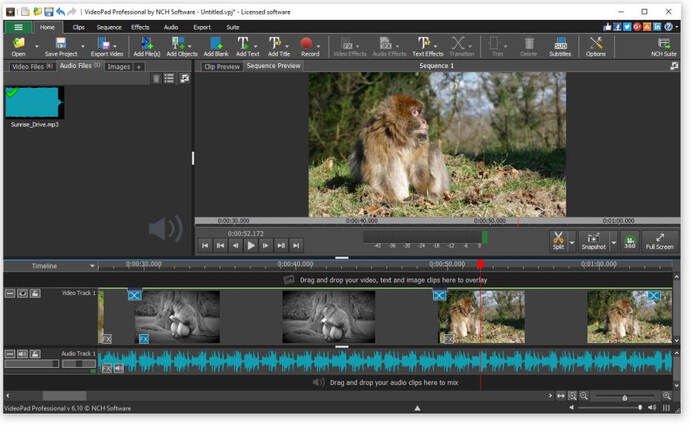 Intuitive and easy to be used.
Work on MacOS and Windows.
Support 360-degree camera editing.
Provide social networks and websites (YouTube, Facebook, Flickr, Dropbox and Google Drive) in the main menu for you to choose to upload to directly.
Support any video input device including DV based or HDV camcorders.
TOP 7. DaVinci Resolve
This iMovie alternative, DaVinci Resolve, has been equipped with complete suite editing, color correction and professional audio post production. It's used for more movies and TV shows editing because it allows you to create images that other tools can't create at all.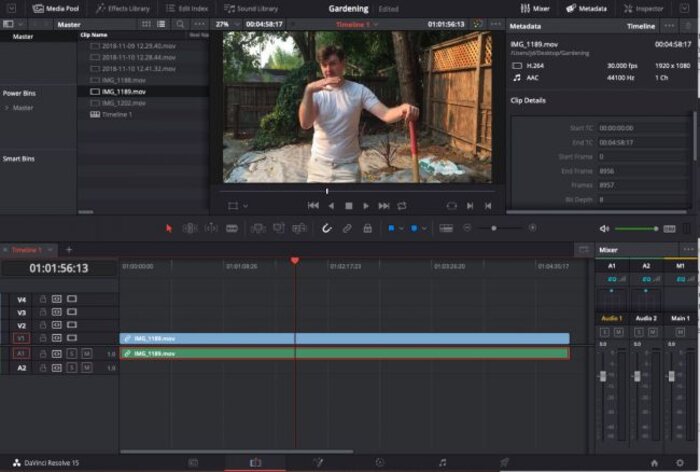 Cross platform compatibility, for Mac, Windows and Linux.
Support multicam editing and pro audio.
Accurate control of color correction and grading.
A very detailed study manual, as long as you are willing to spend time, you can certainly get familiar with the most of it.
No 360-degree editing, and 4K is not supported in the free version.
TOP 8. CyberLink PowerDirector
CyberLink PowerDirector is an advanced professional video editing tool that you can use instead of iMovie. Whether you are a beginner or an expert, PowerDirector will provide you with a step-by-step guide, so you will not feel getting lost at anytime.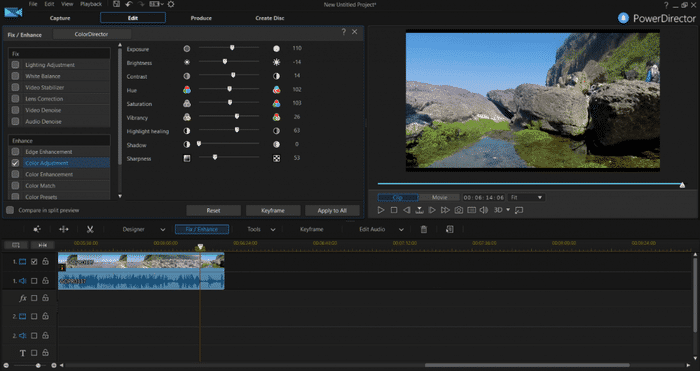 Designed in a user-friendly interface, it is a power pack and provides a bunch of advanced editing tools.
Support advanced editing control of 360-degree shots.
Provide the advanced editing features: green screen editing, nested video editing and multi camera editing.
Professional color matching, toning and effects.
Support a wide range of video formats including Ultra HD 4K and HEVC.
TOP 9. HitFilm Express
Compared to iMovie, HitFilm Express has an attractive but quirky interface that may seem a bit confusing at first, but after you getting familiar with it, most users are able to use it with ease.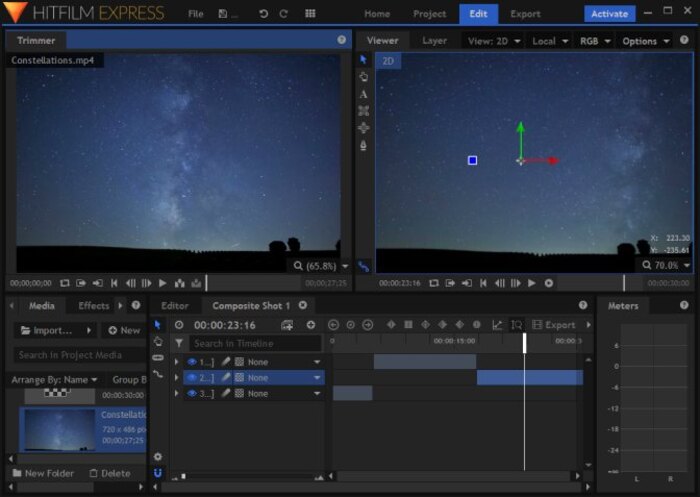 Compatible with both Mac and Wins.
More than 410 effects and preset provided for free using.
Free video tutorials are available on different subjects and various effects.
Provide comprehensive composting and tracking options.
Support precise speed control, and sticking 2D and 3D effects.
Here are the 9 best iMovie alternatives we have chosen after comparing them from multiple perspectives and directions. If you want to create really high-quality video and devote yourself to the this field, you can pick up your mobile phone or camera and shoot your first video from now on. Whether you want to share videos with friends, create a vlog for a topic, or even make a congratulatory video for someone you love, visual effects can be easily created by using these excellent video editors.
Topics:
Video Editor
EditMyVid
Excellent

Thanks for your rating.