Zoom Alternative: How to Use Facebook Messenger Rooms
Companies' requirements of working from home boost the development of related industries, which can provide convenience for people to communicate remotely. For example, the most obvious prospect field should be those online meeting platforms. Zoom, recently, became one of the most popular app downloaded by businessmen for using to maintain their companies online. Other than those popular brands, some platforms also tried to launch related new functions to attract people for using them as a way to have video conferences at home. Facebook Messenger Rooms is one of them. So today, I will lead you to this platform and introduce how to use it for you.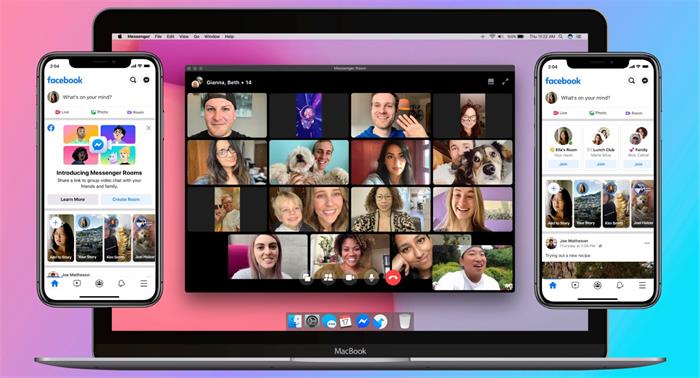 Part 1. What is Facebook's Messenger Rooms
Just like its products always do, Facebook aims at providing the best way for people to connect with each other. Under the situation of the COVID-19 outbreak, more and more online meetings platforms are offering great help. In order to bring more convenience to users and let them feel like they are staying together, Facebook also launched its new feature, Messenger Rooms to let real-time video to be much easier.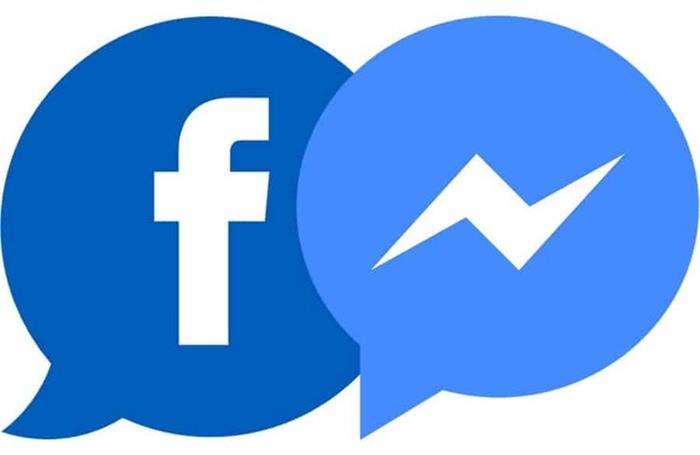 Let's see what are some basic features that Facebook Messenger Rooms can bring to its users.
1.Users can create a meeting room from both Messenger and Facebook, then invite the participants they want into the video calls. Even they don't have a Facebook account, the invited participants can enter the Messenger Rooms and have the video calls together.
2.If you are using Messenger Rooms to have an online meeting, the AR effect and new AI tech will change the background of your video. So that you can have the meeting in a virtual background without exposing your room to others.
3.A meeting room on Messenger Rooms can host up to 50 participants, and there has no time limit set on the duration of the video calls.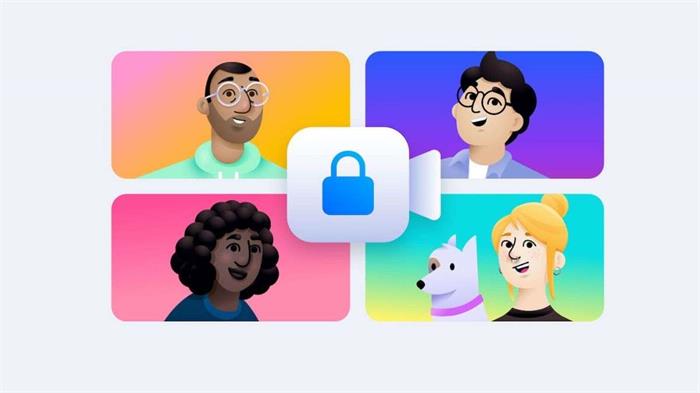 Some useful features are also provided to have the online meetings held in Messenger Rooms to be more reliable, professional, and efficient.
1. Lock the meeting room: by locking the room, except for the host of the online meeting and other admins, no one can join the meeting afterwards.
2. Remove participant: The host of the video meeting room can remove the participants if they need. After anybody is removed, the room will be locked. Only by unlocking the room can others join the video meeting.
3. Leave the room at anytime you want: even the room is locked, participants can still leave it if they want.
4. Report rule: Messenger Rooms are run under the policy and rules set by Facebook, so if the meeting content has violated the policy, everyone can report it. But make sure that Facebook will not record or listen any of the audio and video calls held in the room.
5. Block contacts: On Facebook or Messenger, you can block any contact who you think that he/she may disturb you. When they are blocked, they can not enter the Messenger Rooms you are in. Conversely, you can't enter the rooms they participate in, too.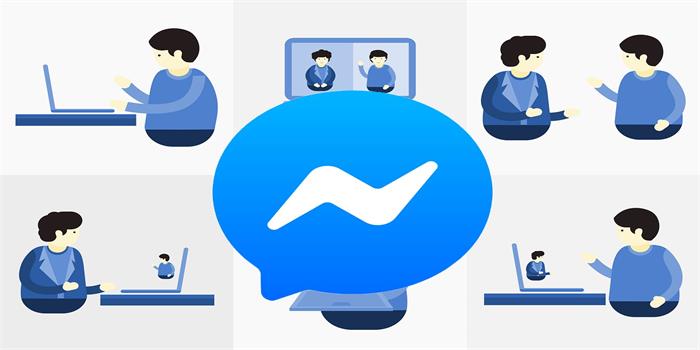 Facebook aims to develop the Messenger Rooms to be the greatest online meeting platform that can highly guard users' privacy. For sure, it will become the most secure online meeting place for businessmen to choose in the future.
Part 2. How to Use Facebook Messenger Rooms
Knowing the features and advantages that Facebook Messenger Rooms can bring to its dear users, let's see how to use it for starting an online meeting in this part. It will be super easy to do so. All you have to do is to follow the guidance here step-by-step.
STEP 1. Install Messenger on your device, then open the app.
STEP 2. Click "People" icon in the bottom of the screen, and select "Create a Room" option. For the first time creating room, you need to tap "Try it" when you see it opens up in the bottom.
STEP 3. Now, you should select to invite the people you want to get into the call to the meeting room. Just hit "Who Can Join" (on iPhone) or "Edit" (on Android), then you can choose from two options: "People with the link" or "Only people on Facebook".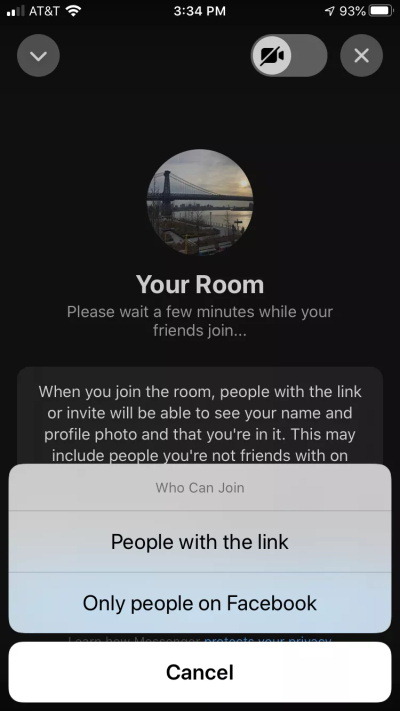 STEP 4. When your invited people join the room, it will open and then you can start the meeting immediately!
You can also use Facebook app to create a room as well.
STEP 1. Open Facebook and tap the home button. From the menu, you should select "Create Room" option.
STEP 2. Complete the three options, which include "Room activity", "Who is invited" and "Start time".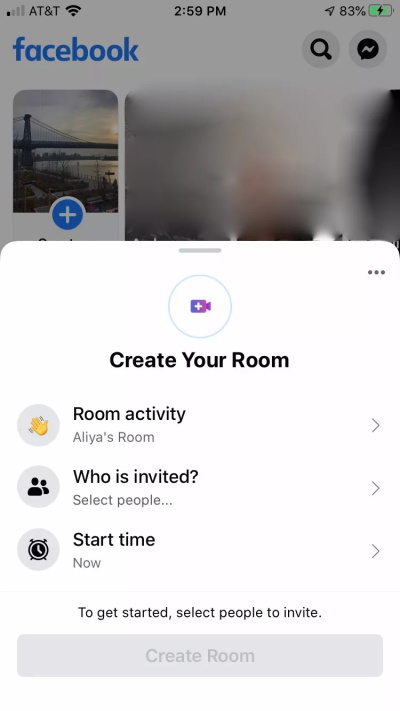 STEP 3. Then, click "Create Room" (on iPhone) or "Next" (on Android).
STEP 4. Then you will be navigated to a page where you can invite people, share, edit, or end your room, and to copy the link. Finally, just hit "Join Room" it is ready to start your meeting online!
Part 3. Which is better, Zoom or Facebook Messenger Rooms?
So which one is better for you? Zoom or Facebook Messenger Rooms? Actually, both platforms have their own advantages and disadvantages. And their different features may bring convenience to different people. I will analyze their differences from the following aspects.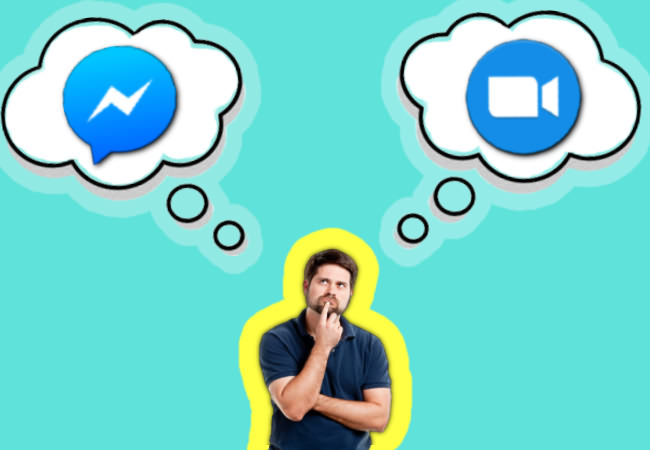 Price
The most advantage of Facebook Messenger Rooms is that it is completely for free. However, Zoom requires charges when you want to upgrade the free version to remove some restrictions it has set.
Compatibility
Both Zoom and Facebook Messenger Rooms can be used on iOS and Android devices. In addition, users are allowed to use them in a web browser. Therefore, you can use both Zoom and Facebook Messenger Rooms on Windows, Mac, and ChromeOS easily. More importantly, for Facebook Messenger Rooms, users don't need to download an application because it has been added in Messenger app.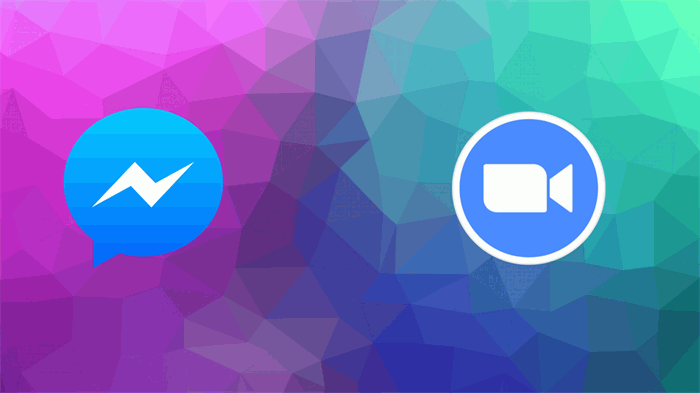 Features
For Zoom, it has the advantage in the number of the participants that are available in one meeting, which can reach up to 100. However, Facebook Messengers Room only supports 50.
In addition, Facebook Messengers Room sets no limit in the duration of the meeting, but Zoom's free trial only support 40 minuter in maximum.
Zoom provides the function to record the calls, but Facebook Messengers Room still lacks this feature.
Security
Recently, Zoom is blamed for its security problem while an accident happens. People using Zoom begin to feel concerned about whether their privacy would be disclosed if they keep on using Zoom. However, Facebook Messengers Rooms will pay high attention to the privacy of each users' information. Even you report a meeting room, the video/audio recordings would not be released to the official.
Facebook Messengers Rooms is a brand-new feature released by Facebook, and it has lots of advantages that deserves your try. If you have already been a Facebook or Messenger user, you can directly unlock this function and try initiate an online meeting following the guide introduced in this blog!
Excellent

Thanks for your rating.
RecordAnyVid
View Plan Options