[Tips] How to Record Your Highfive Video Meeting
Highfive is a well-developed web-based platform which offers video conferencing services for companies to have meetings remotely. During this globalization age, people tend to work separately and rely on these online meeting services to stay close with each other. Especially during the outbreak of COVID-19, online meeting is a trend for all businesses to maintain the relationships with employees as well as customers. Therefore, Highfive also brought help to the commercial world.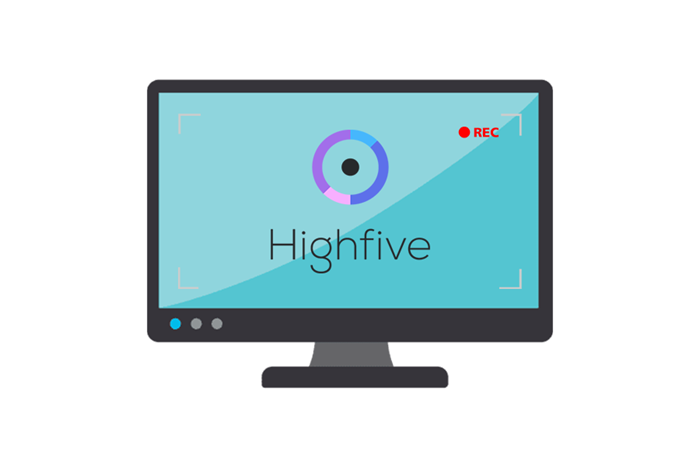 As you have an online meeting, I believe some of you will consider to record the meeting because you can backup the video as a memo so that you won't forget some important things mentioned by others. But how can we record Highfive video meeting? Here, we introduce two ways to you - one is to use the supported feature of Highfive directly, the other is using a powerful third-party software, RecordAnyVid.
Part 1. How to Record Video Conference on Highfive
Highfive exactly knows what its dear users need. In order to help improve the online meeting efficiency and bring more convenience to users, Highfive offers a recorder function on its platform so that users can make full use of it for recording the meeting when they need to do so.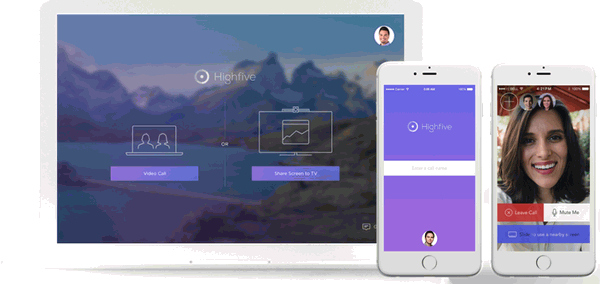 However, a problem comes. If you need to use the recording function provided by Highfive, you have to upgrade your Highfive using right to its Premier plan, which costs $12.49/month for one user. After that, you can enjoy unlimited times of cloud recording when you need it.
After subscribing to the Premier plan, you can learn about how to record video conference on Highfive with its recording function. Only several steps you need to follow.
STEP 1. On your computer, go to Highfive and join the meeting online.
STEP 2. In the menu bar in the bottom of the screen, click the "Record Meeting" option in the middle and Highfive will just begin you record it for you.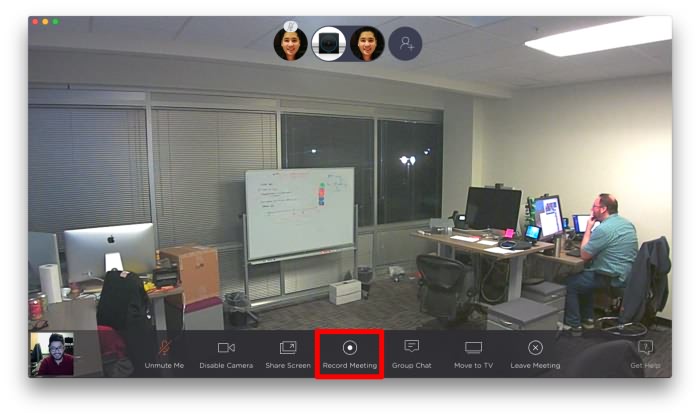 Note: When you start the recording, everyone in the meeting room will be noticed that the meeting is being recorded by you.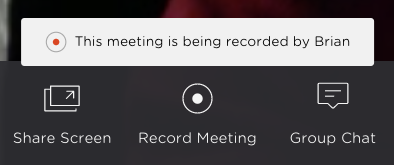 STEP 3. To end the recording, just press the "Leave Meeting" button and then you will receive an email with a provided link to the recording Highfive saves for you. Then you can download the recording from the provided link.
Part 2. [Popular] How to Record Highfive Meeting with a Third-Party Screen Recorder
But not everyone would like to pay for Highfive just for this feature. Or maybe, you want to record Highfive meeting in a more convenient way. Thus, I would like to recommend RecordAnyVid.
RecordAnyVid is a powerful screen recorder that can be used to record all kinds of online meetings, including Zoom, Google Hangouts, Skype, Facebook Messenger Rooms, etc. For Highfive, RecordAnyVid can also perform at its best to help users capture each online meeting they need to record. In addition, RecordAnyVid will provide some outstanding features for people to enjoy the service better.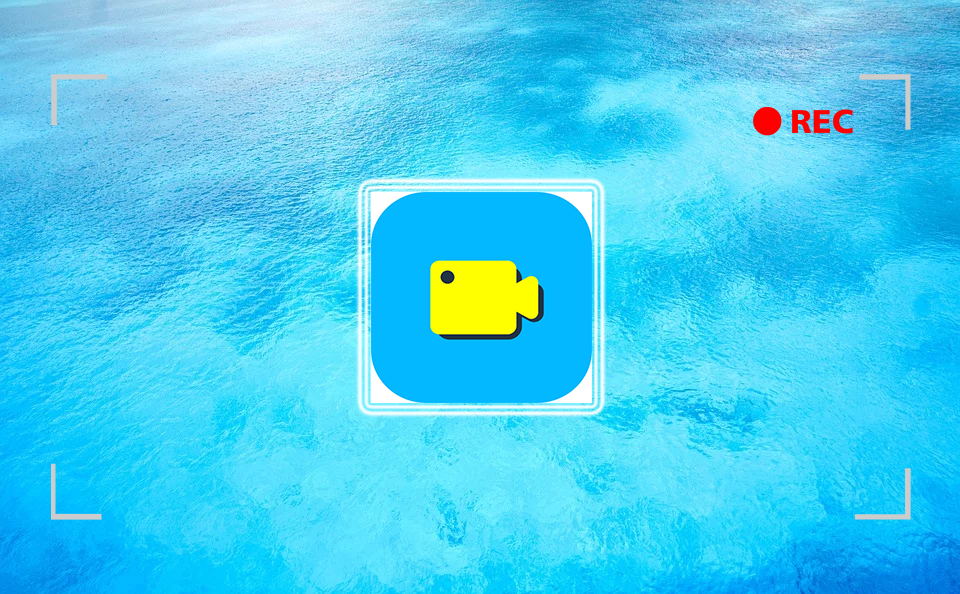 Features of RecordAnyVid Screen Recorder:
Is supported on both Windows and Mac computers;
Able to output the recordings in different mainstream formats such as WMV, MP4, MOV, F4V, MP3, WMA, AAC, and M4A;
Fully allow users to customize all settings, from the recordings to the application itself;
Output the recordings in high quality just like the original ones.
Now, don't wait anymore and let's start trying to record Highfive meeting with RecordAnyVid.
STEP 1. Download RecordAnyVid according to the system of your computer. For recording video for up to 3 minutes, you should purchase the registered RecordAnyVid and activate it in advance.
STEP 2. Launch RecordAnyVid and open the "Video Recorder" in it. Here, you can change the size of the recording you are going to record, then choose whether to turn on Webcam mode. In addition, adjust the volume of the Microphone as well as System Sound volume to be your needed level.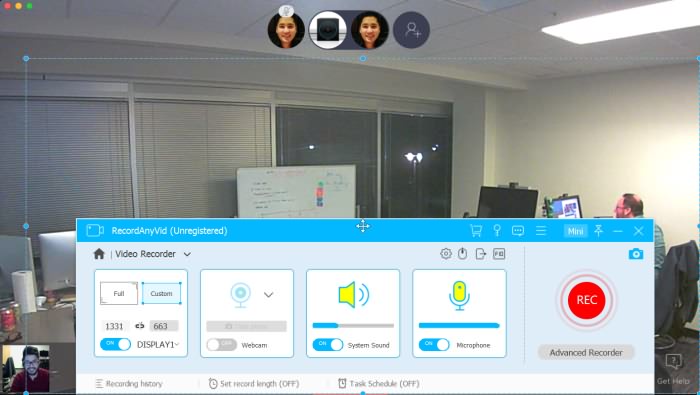 STEP 3. Then, you can press "REC" and start recording the Highfive meeting. RecordAnyVid also provides a drawing panel in the recording window so that users can make use of it to highlight or paint the recording as they are in need.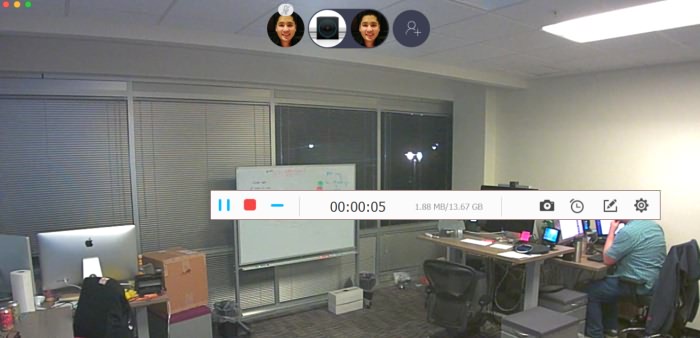 STEP 4. When the Highfive meeting is ended, you just need to hit the "Stop" button again and then the previewing window will show up for you to check the recording. Finally, directly hit "Save" and you can save the Highfive meeting recording to your computer for offline playback.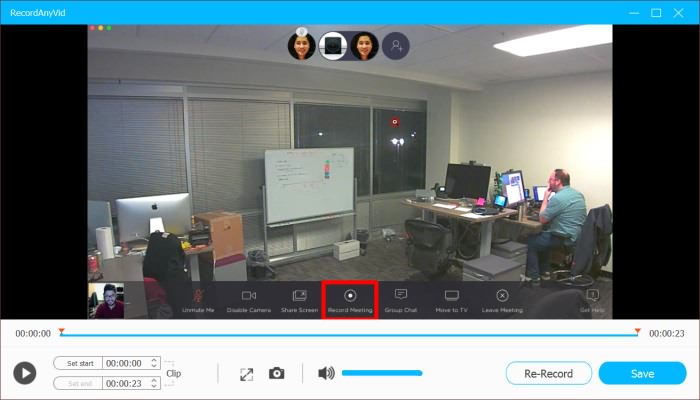 So if you don't want to pay for Highfive, or you want to use a more multifunctional and powerful screen recorder for capturing any screen other than simply recording Highfive meeting, RecordAnyVid is your best choice. With easy-to-use functions and high output quality, there is no doubt that RecordAnyVid will be your first choice as the best screen recorder!
Excellent

Thanks for your rating.
RecordAnyVid
View Plan Options