10 Best Game Streaming Platforms for Grasping Gaming Skills Online
Nowadays, online video games have attracted more and more people's attentions, and a large number of people would like to spend time on playing different video games, especially the role-play battle royale games like Fortnite, League of Legends, etc. Some play games for a job, while most people do it for relaxing or having fun. No matter you are young or old, students or clerks working in companies, you must have played any online video game.
As development of both online video game industry and the growing video streaming trend, some pro players are willing to show their skills through video streaming on the platforms like YouTube, Twitch, etc. Many new players or those who want to improve their gaming skills would like to watch these videos online for learning some skills to play the game better.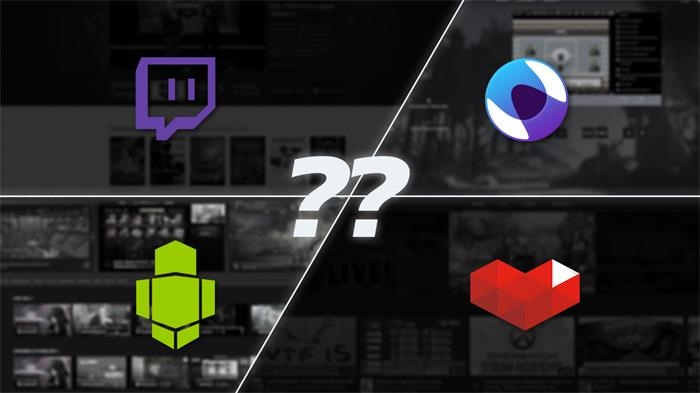 There are many popular platforms on the Internet on which you can find lots of gaming videos to help you grasp and learn some gaming skills. Here we select the best 10 game streaming platforms for you. Just start reading.
10 Best Game Streaming Platforms
1. Twitch
On the top one place of this list is Twitch. It is the most trending game streaming platform in the world. Thousands of users log in this website to develop their gaming skills through watching how others play the game. Not only live streaming videos, Twitch also allows users to download the recording videos for offline playback. You can find many online video games channels on Twitch, including Fortnite, Dota 2, League of Legends, and so on.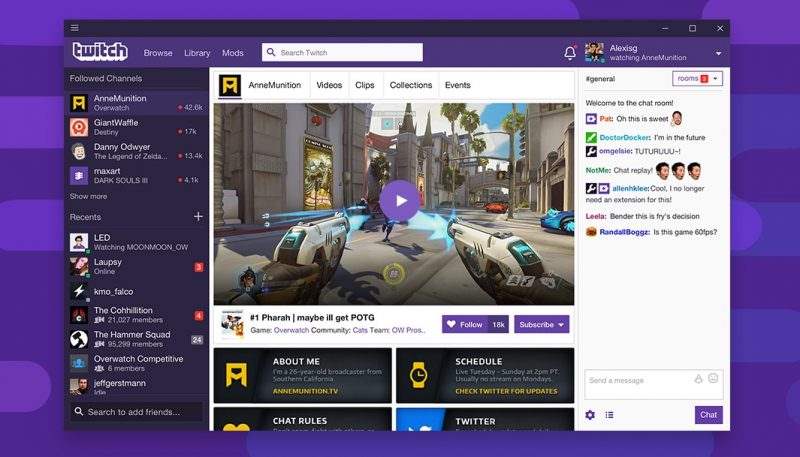 2. YouTube Gaming Channel
YouTube Gaming Channel is a YouTube channel that collects lots of gaming videos released by different YouTubers. It has different video game collections like Fortnite, LOL, PUBG, Star Wars Galaxies, etc. And when a host has a live streaming, you can watch it in YouTube Gaming channel.

3. Facebook Live
Facebook Live is the third-introduced website of the list. It shares similarities as YouTube Gaming channel and also owns a large number of audiences, and it's still improving itself to be a more professional gaming platforms with more professional gaming videos. It is very convenient to watching the videos here with Facebook App, which also means that you can enjoy the game live streaming at anywhere and anytime with your mobile device.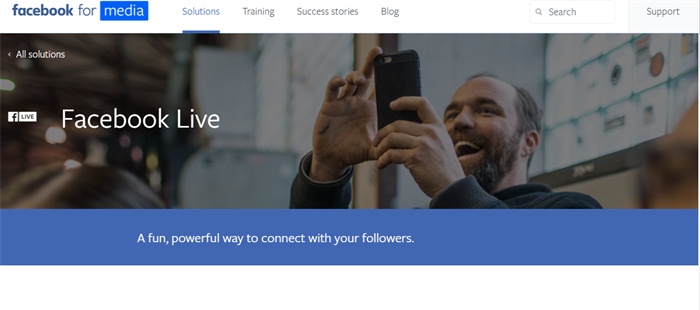 4. Mixer
Mixer is focusing on providing a perfect platform for players to watch gaming videos online to learning more gaming skills from others, which also enables a great platforms for users to communicate with each other. Mixer allows users to enjoy their favourite channels for free online. It supports many languages, bringing great convenient to players who are not speaking English.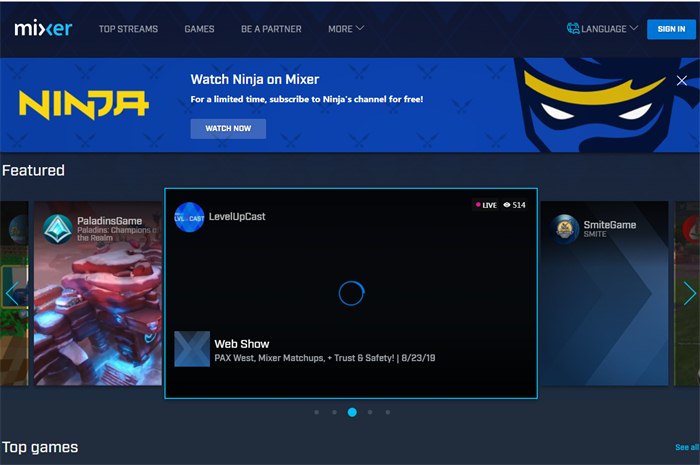 5. InstaGib TV
InstaGib TV is also regarded as a professional game streaming website where most players would choose to watch gaming videos for learning skills online. The high compatibility of InstaGibTV allows users to visit the site on many different browsers. However, if you want to watch some high quality video, you might need to pay extra fee for being a VIP.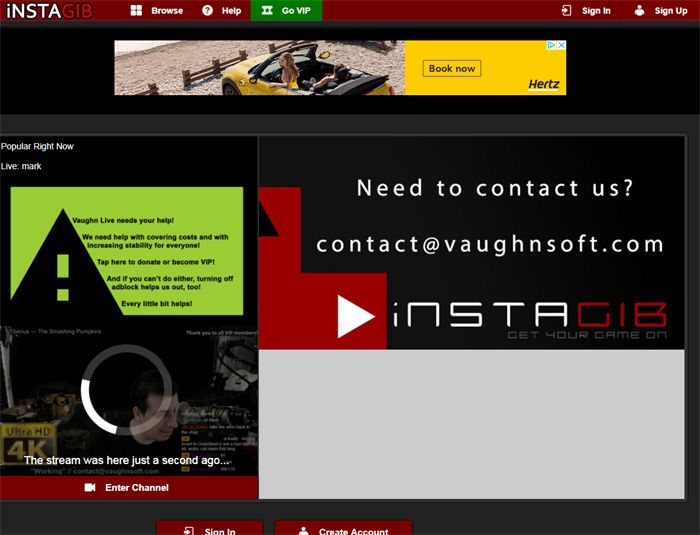 6. Bigo Live
Bigo Live is a brief and easy-understanding game streaming website, which is easy for users to operate. In the homepage, you can select the game you are interested in it, then you can find lots of gaming videos uploaded by different advanced players. It also has an app version, with which you can download the video offline and stream the videos for playback even without Internet.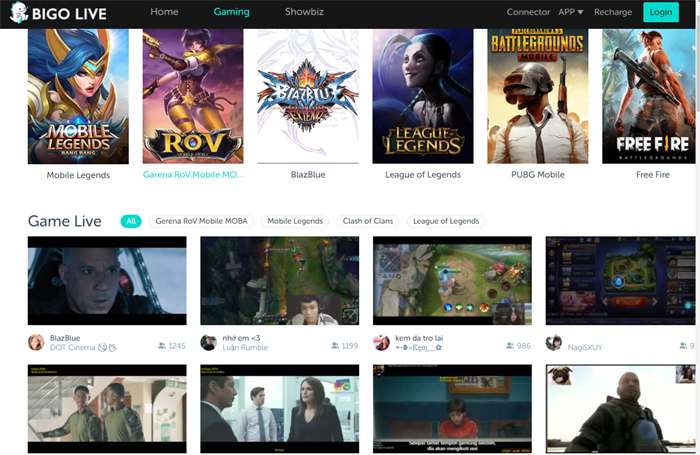 7. Gosu Gamers
Gosu Gamers is one of the popular live game streaming platforms where players can discover and stream the gaming videos for learning skills from. Uploaders on Gosu Gamers are able to record their gaming videos with premium quality and upload them on the platform for sharing. In the homepage, it has a list to tell you who are doing live now and you can go to the room to learn the skill from the streamer.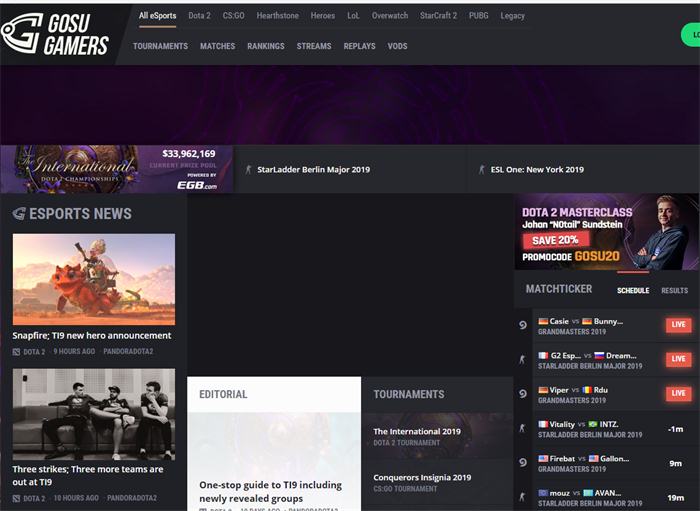 8. MLG
As a platform with advanced gaming video streaming website, MLG also gets popularity among video game players. The design of MLG website is simple and clear, which is easy for users to operate. What's more, this website does not need users to create an account, bringing great convenience for streaming games online.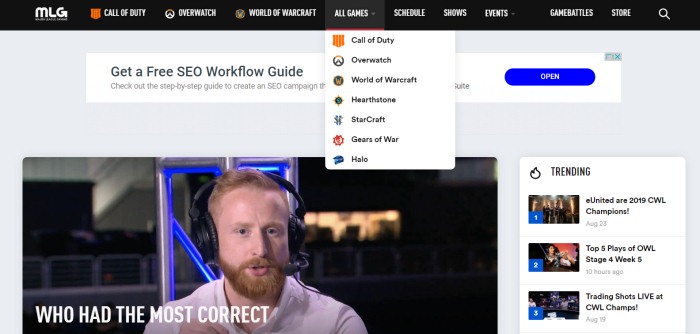 9. Huya
Huya is a popular Chinese game streaming websites, where you can see how the advanced players from China play the game well. Every game streamer can create a channel for doing live there. Huya also divides different games into different categories, allowing users to find the video streaming videos they want without hassle. However, Huya only supports Chinese currently, but it is a good way to see what advanced skills Chinese players have.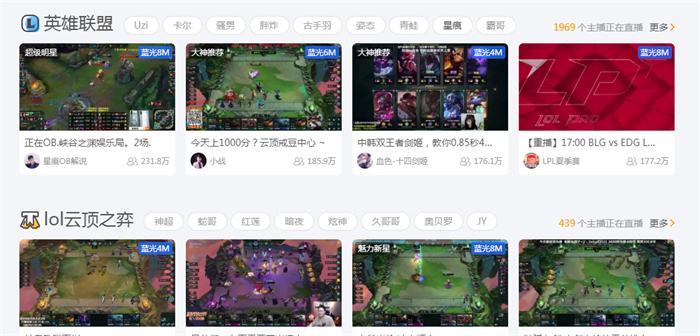 10. Douyu
Like Huya, Douyu is also a large Chinese game streaming website popular in the country. Douyu is known for its well-organized and high-quality content, which makes the platform a good place for players to watch the matches with their favorite teams or players. And it has various single game streaming as well. You can just choose the game you like for watching the video streaming videos.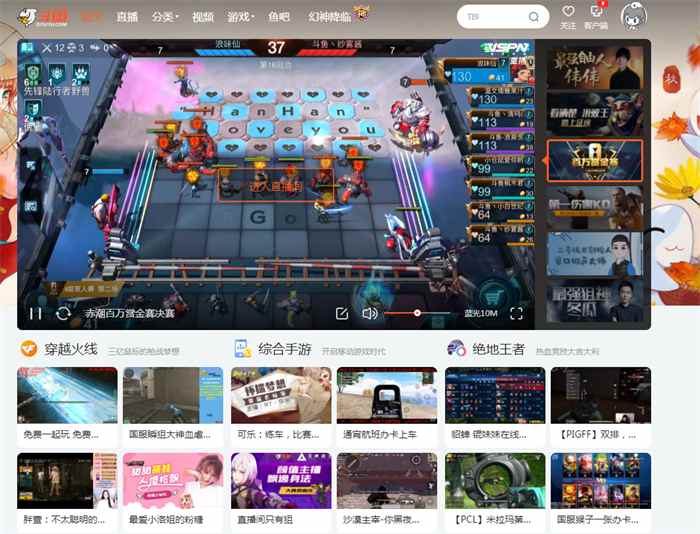 These 10 best game streaming websites are good choices for players to watch gaming videos and learn advanced skills from. By using most of them, you may get different gaming experience and skills from players from different countries. It is a very interesting experience! Do not hesitate to visit them!
Excellent

Thanks for your rating.