To make the media content storing in CD or DVD more convenient, ISO file is invented. You may ask, what is ISO file? ISO is short for ISO image, which is a file format that is used to save the copy of the data in an optical disc, like the video, audio, or image. ISO is widely used for backup the disc content, and you can also burn the ISO files into another optical disc for preserving.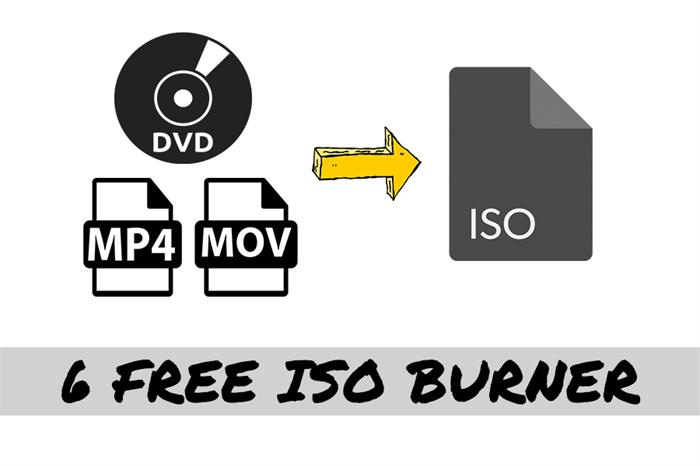 Because ISO file is a popular way to back up the optical disc content, in coincidence, some people who have ISO files may also want to burn them back to a DVD disc. Therefore, ISO burner is needed. So today, the 6 best free ISO burner of 2020 will be introduced to both Windows and Mac users. Read the post now and learn how to make bootable DVD from ISO files.
Top 6 Free ISO Burner for Windows and Mac
#1. ISOburn
Ranking on the top 1 of the list, ISOburn is an amazing ISO burner that can offer you the best ISO burning service. You can easily write and burn the ISO files to different disc, including CD-R,CD-RW, DVD-R, DVD-RW, DVD+R, DVD+RW,HD DVD and Blu-ray Disc. ISOburn has a simple interface, and you can easily grasp all its features from it. So this program is a perfect choice for beginners, because it only requires a few simple clicks to let you burn ISO to DVD.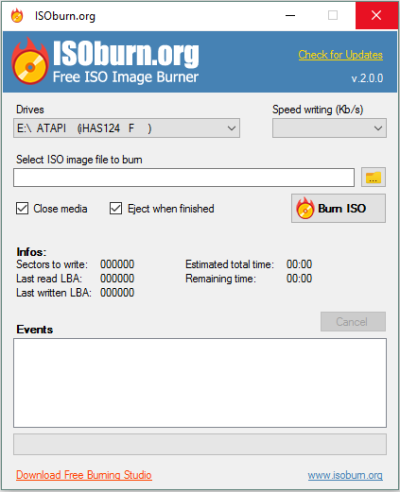 #2. Free ISO Burner
Free ISO Burner is also a free ISO burner that supports on different platforms such as Windows, Mac, and Unix-like system. Like ISOburn, Free ISO Burner can also burn the ISO files to many disc types easily, including CD-R, CD-RW, DVD-R, and other discs. The software also makes the design to be as simple as possible, making itself quite user-friendly and easy to operate. People can customize the ISO burning process to make their works more convenient, for example, setting the burning speed and change the burning cache size. Like its name states, Free ISO Burner is completely free of charge.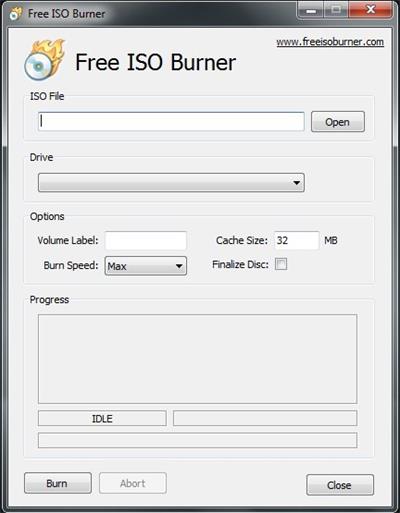 #3. PowerISO
To burn ISO files to DVD smoothly, PowerISO can also do a great help. This ISO burner offers powerful burning services as its name goes. So you can easily get the ISO images burned to DVD without hassle. Also, you can enjoy other excellent functions provided by PowerISO, including audio extracting, video editing, compressing, encrypting, etc. There are some basic tools you may need to enhance or adjust the content sometimes. Take PowerISO if you think it is helpful to you.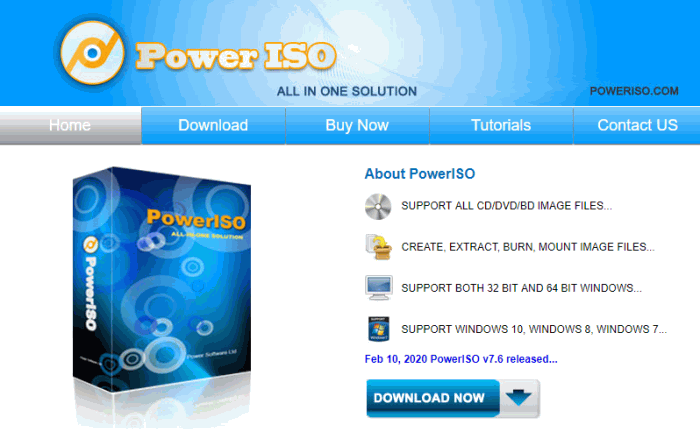 #4. WinISO
WinISO is a professional ISO burner that is released for Windows computer. This software can perform pretty well in providing the fluent ISO files burning service. In addition, you can edit the original ISO image files easily because the simple tools have already provided inside the program. Besides the basic version for ordinary people, WinISO also has a business version offered to experts who need to burn ISO to DVD. You have a free option to select which version you need.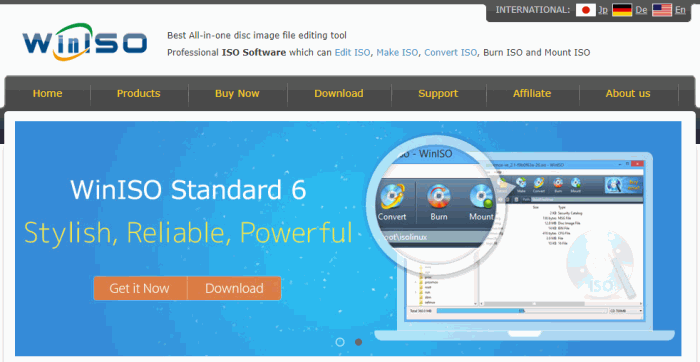 #5. ISO Workshop
ISO Workshop is also a free ISO burner you can try on Windows desktop. It has a simple but intuitive user interface, and you can exactly know the services it would bring to you. In addition, ISO Workshop can manage the ISO to CD/DVD/Blu-ray burning so well, and it can even let you create one from the local files and folders immediately! By contrast, instead of ISO to DVD burning, it can reversely help you copy the content from the disc as well! It is a multifunctional ISO burner you should not miss.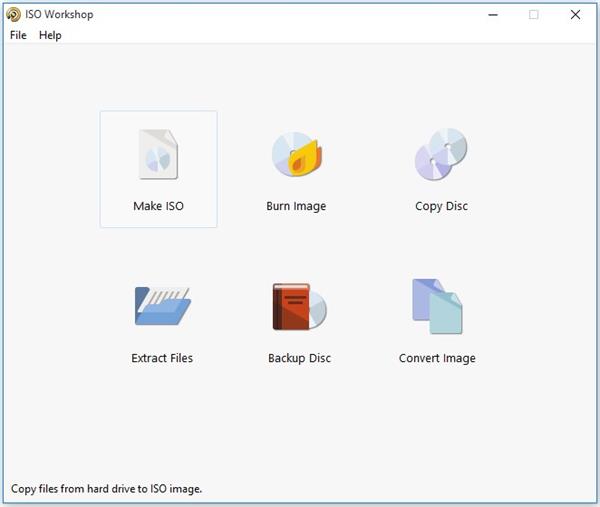 #6. All Free ISO Burner
The final ISO burner I want to introduce is All Free ISO Burner. As its name says, this software is also free for using, and it provides the most helpful ISO image files burning service, to let users easily store the files in a DVD disc. It has an embedded error detection mode to avoid some sudden errors, so you will seldom find any problem in using this software. If you want an error-free ISO burner, All Free ISO Burner is the one that is suitable for you.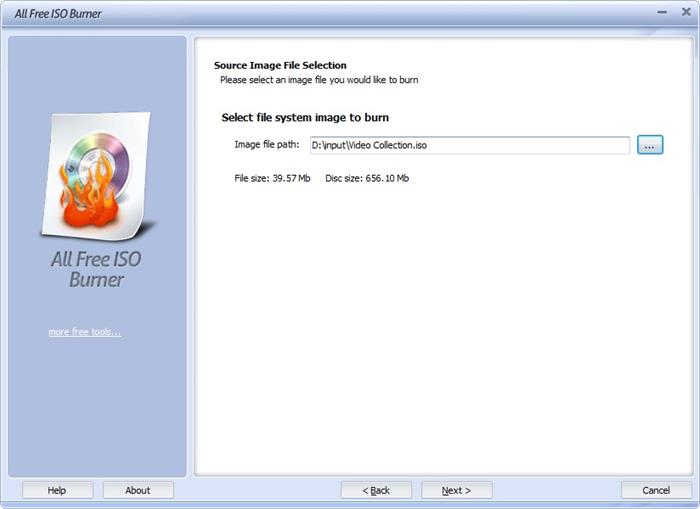 Guide - How to Burn ISO to DVD?
Now, let me show you how to burn ISO to DVD as you have read about the introduction of 6 excellent ISO burners above. Here, we would like to take Free ISO Burner as an example to show you how to use an ISO burner to easily burn ISO to DVD. Other ISO burners are working in a similar way. As the software I have introduced are all simple-to-use, so it is not difficult to grasp them.
Here are the steps to burn ISO to DVD with the help of Free ISO Burner.
STEP 1. First, open Free ISO Burner on your computer, and you can easily notice the Open button in ISO File section. Click it and browse your computer to select the ISO files you want to burn to a DVD disc.
STEP 2. Insert the blank DVD disc to your computer. When your device has detected it, go back to Free ISO Burner and select the drive as the output path for storing the ISO files.
STEP 3. In Options, you have the right to adjust the data according to your own need. If you are not familiar with them, you can also just leave them by default.
STEP 4. Now, please click on the Burn button in the bottom left corner of the Free ISO Burner interface, and the software will start writing the disc and burn the ISO files you have selected to it. The only thing you need to do is to wait for the burning process done.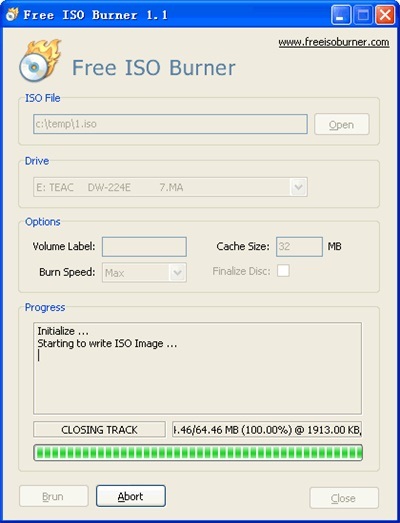 Tip - How to Burn DVD to ISO?
With a professional ISO burner, it is not hard for people to burn the ISO files for storing in a DVD disc. But is it possible to burn DVD to ISO files as well?
Because some people may want to keep a copy of the DVD disc so that they won't worry about the disc would be damaged or lost, so they get the need to burn DVD to ISO sometimes. Therefore, there are also many DVD to ISO converters released in the market as well.
DVD Creator, which is originally a DVD creator, can also work as a DVD to ISO converter. This is a software which also has the powerful DVD burning functions as the 6 ISO burners I have just introduced above. What's more, DVD Creator has provided many DIY and editing tools that can help people make their DVDs more vivid and personalized.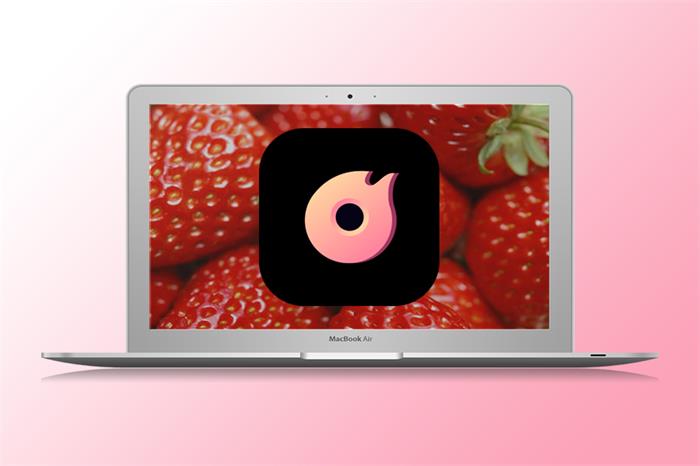 DVD Creator also grasps people's attentions because it is such a multifunctional tool. Except for providing the best DVD creating features, people can make full use this software to save a copy of their existed DVD discs! It has the built-in function that allows to burn DVD to ISO files, the standard format for storing optical DVD content.
It is completely simple to do this with DVD Creator. If you need to burn DVD to ISO files as well, the following guide can greatly help you.
STEP 1. Insert DVD Disc and Import the Content to DVD Creator
When you have installed DVD Creator on your computer, open the software and also input the DVD disc you want to burn to ISO files to it. As you enter the interface, choose DVD Disc and enter the next step to import the media files from the disc.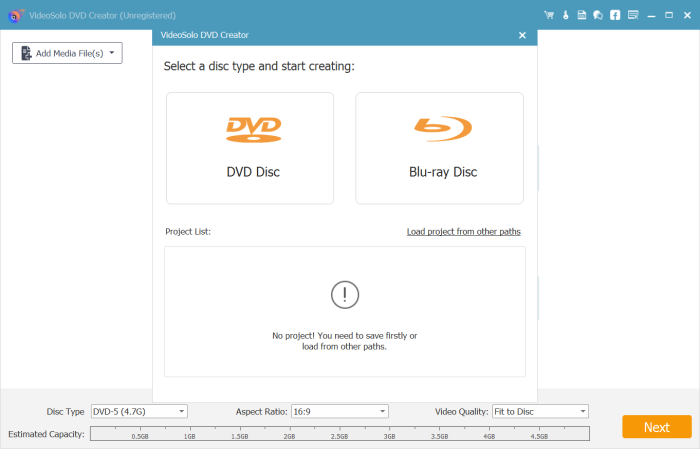 STEP 2. Edit Videos
When the media files stored in the DVD disc are imported to DVD Creator, you can use the Power Tools provided by DVD Creator to edit the videos if you want. After editing, click Next to enter the next steps, where you can select a menu for the whole series of the videos. When you are satisfied with the effects of your videos, please click on the Burn button to continue.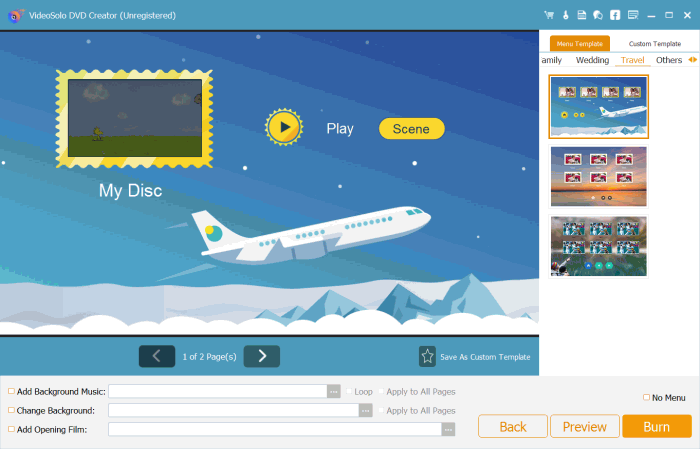 STEP 3. Output Settings
Now you will be directed to the output settings adjustment page. Because you are going to burn the DVD to ISO files, check the option Save as ISO and choose the output folder for saving the videos. You can also adjust other options provided on this page before start burning.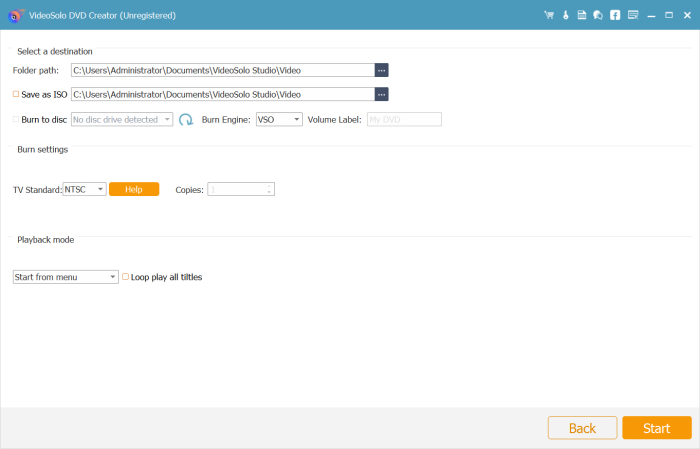 STEP 4. Burn DVD to ISO Files
Eventually, when all the settings have been made and you have made sure that the Save as ISO option has been checked, then you can directly click on the Start button. Now, DVD Creator will begin to burn the DVD media files to ISO files and store them in the selected output folder. When the conversion is done, you can get the copy of your DVD disc in several ISO files.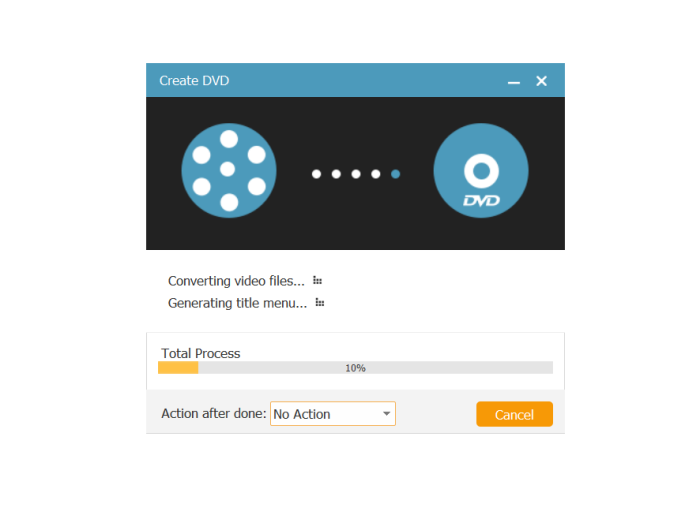 I am sure that you have gotten some helpful tips from this blog, from the best ISO burners, to the way on how to burn DVD back to ISO for backing up the content. If you find this guide helpful, share with your friends if they also need!