The 12 Most-viewed Fortnite Twitch Streamers 2019
Twitch has become one of the most important platforms in the video game industry. Here, players can find the communities of the games they like for communicating with each other, and learn about the latest online trends. Millions of viewers spend time on watching gaming streaming on Twitch everyday for different reasons; some watch game streaming to improve their gaming skills, while others just to enjoy watching their favorite players' games. Twitch is home to individual players, game publishers and e-sports organizations, and each type of Creator uses the platform in different ways.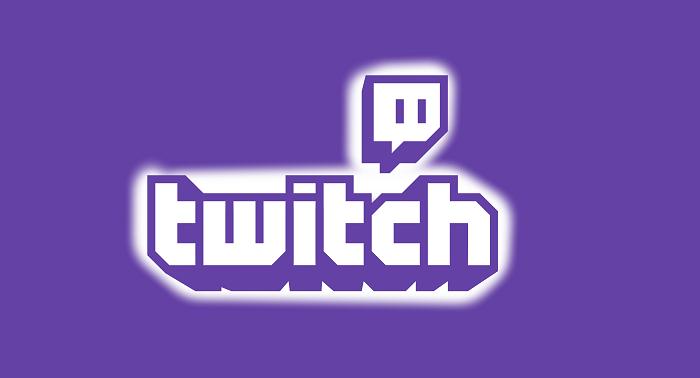 For the most popular online video game, Fortnite, has the most channels and gains the highest viewing hours on Twitch, which can show the popularity of Fortnite obviously. If you are also one of the fans of Fortnite, you must don't want to miss the 12 most-viewed Twitch streamers provided here.
The 12 Most-viewed Fortnite Twitch Streamers
#1. Tfue
Language: English
Joined: Apr 2, 2014
Followers: 6,810,60
Streamer: Turner Tenney
At present, Turner Tenney a.k.a "Tfue" is widely regarded as the best Fortnite player. Turner Tenney is the second-highest-earning Fortnite player, who has won more than $500,000 for streaming how he plays the game. Unlike other regular streamers, Tfue has done well in each Fortnite competition he's been involved in. Tfue has a no-nonsense attitude about game.He prefers to break Fortnite's world record and not spend too much time chatting on his video stream.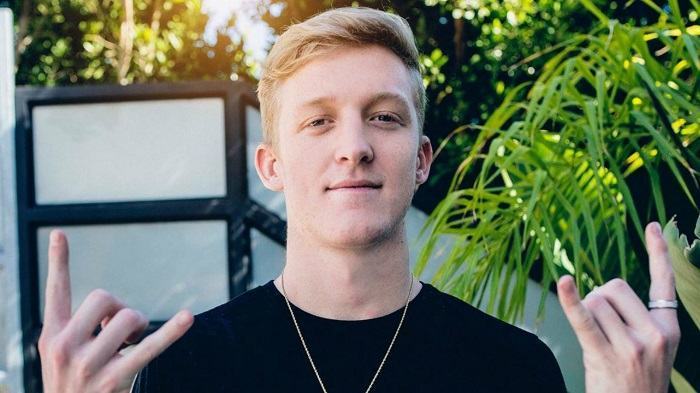 #2. Myth
Language: English
Joined: Dec 28, 2015
Followers: 5,299,171
Streamer: Ali Kabbani
Myth is the online alias of Ali Kabanni. After he achieved the number 1 rank in the competition, Kabanni was appointed as the captain of the famous Team SoloMid's Fortnite: Battle Royale team. Myth is considered one of the best builders in the game, and almost every professional player would mention his crazy building skills. Myth also uses YouTube to upload vlogs of his daily life and various Fortnite activities he participates in.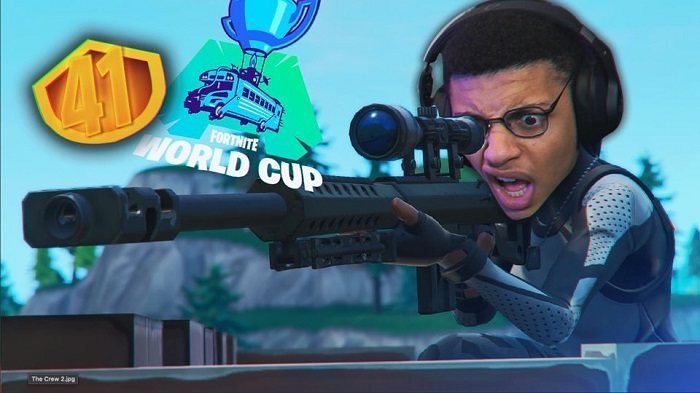 #3. TSM_Daequan
Language: English
Joined: Jun 25, 2016
Followers: 3,638,386
Streamer: Daequan Loco
Daequan Loco is a professional E-sports player and Twitch streamer. He is a member of the popular eSports organization Team SoloMid's roster for Fortnite: Battle Royale. He holds the world record as the most murders in Fortnite history. TSM_Daequan is considered to be the most humorous streaming media since Fortnite launched. Daequan shot to fame while playing Fortnite, largely because of his hilarious comments about his gameplay. Daequan has more than 3.6 million followers on Twitter, which can obviously show his popularity.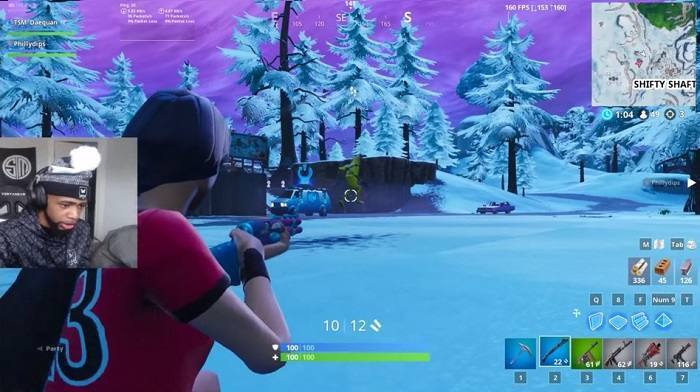 #4. Dakotaz
Language: English
Joined: Jan 13, 2013
Followers: 4,003,445
Streamer: Brett Hoffman
BrettHoffman A.K.A. Dakotaz, 32, is one of the senior streamers and pro players of the poplar game, Fortnite. Dakotaz is known for his crazy sniping skills. Unlike most of other popular streamers, Dakotaz doesn't show his face on camera while stream the game. His ability to complete amazing "no scope" stunts with a quick speed has attracted more than 4 million followers on Twitter who want to learn from him. He is often referred as a "mentor streamer", and many professional players recommend Dakota as a "streamer to learn".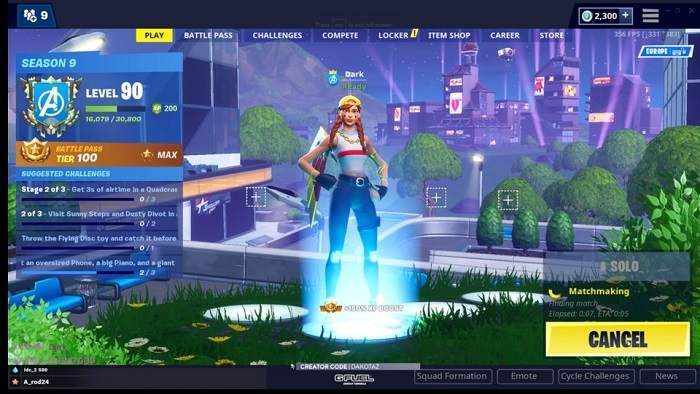 #5. NICKMERCS
Language: English
Joined: Sep 13, 2010
Followers: 2,951,276
Streamer: Nick Kolchef
Nick Kolche is the most popular Fortnite player who play games with controllers. Nick Mercs uses a SCUF controller to play Fortnite against PC players. He is known for his unique streaming style, which includes many powerful languages. He is 28 years old and has been a role model for all future console players for more than a decade.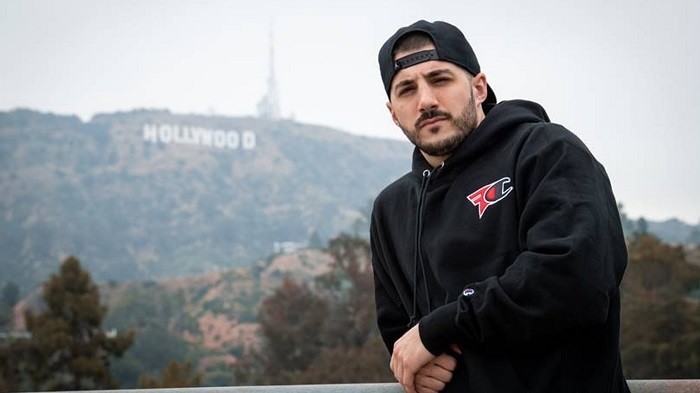 #6. TimTheTatman
Language: English
Joined: Oct 9, 2012
Followers: 3,948,260
Streamer: Timothy John Betar
Timothy John Betar won the award for Fan Favorite Male Streamer/Gamer of 2018, beating his friend Ninja, who was also nominated for the award. Betar is a Monster Energy eSports athlete and he had a successful streaming history, even before Fortnite was launched. As far as "humor" and skill are concerned, he is considered one of the best entertainers for game streaming.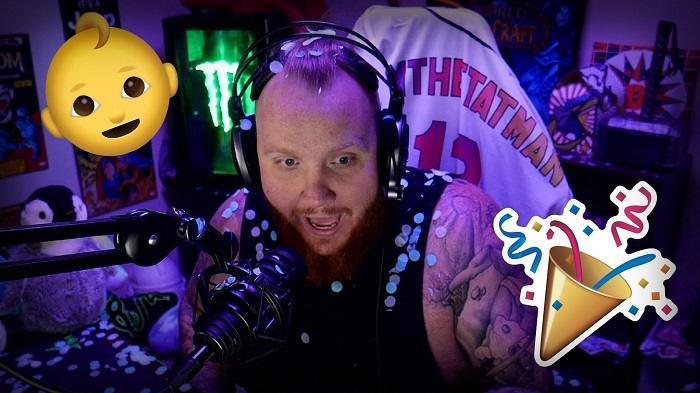 #7. Ninja
Language: English
Joined: Jan 16, 2011
Followers: 14,714,093
Streamer: Richard Tyler Belvins
Ninja is the most famous professional gamers in the world, with nearly twice as many followers as the second-most-popular streamer on Twitch. If you've heard of Fortnite, he really doesn't need to be introduced. Ninja has more than 14 million Twitch fans and attracts more than 53,000 viewers per episode. Ninjas are known for their fast paced, aggressive game style and long hours of hard training. Ninja videos can be seen on Twitch for 9-12 hours almost every day.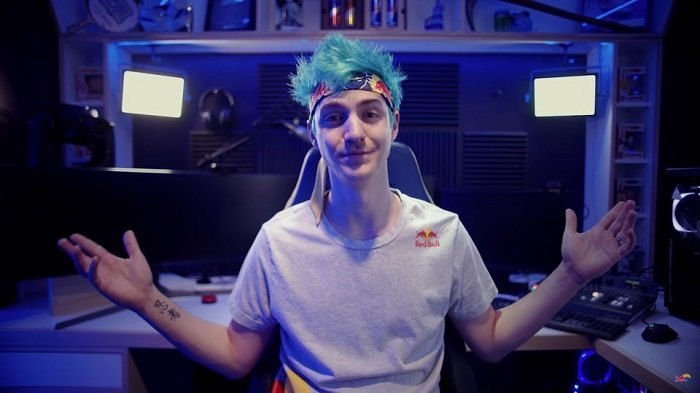 #8. Summit1g
Language: English
Joined: Dec 1, 2011
Followers: 3,931,669
Streamer: Jaryd Russell Lazar
Although Summit1g is known for its first-person shooting games, most of his streaming media time recently has been playing World of Warcraft, Grand Theft Auto V and Sea of Thieves. He occasionally streams a variety of games including Sea of Thieves, Escape from Tarkov, Fortnite, Apex Legends, and Overwatch.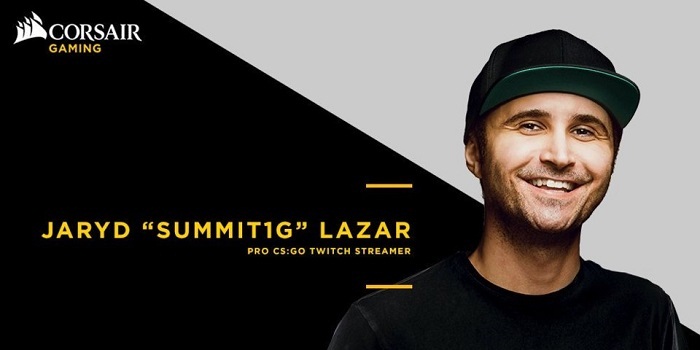 #9. Dr. Disrespect
Language: English
Joined: Nov 2, 2010
Followers: 3,622,113
Streamer: Herschel Beahm
Dr. Disrespect, 36, has more than 3 million Twitch fans and has signed up with CAA brokerage. He is one of the most extraordinary streamer on Twitch, with a distinct moustache. He is good at first-person shooting games and likes to entertain viewers with his macho persona. Dr. Disrespect puts on an intense show every time he goes live. He delighted his fans with exaggerated performances. Dr. Disrespect is famous for its funny intro and outros. Every video stream is like an episode of a TV series.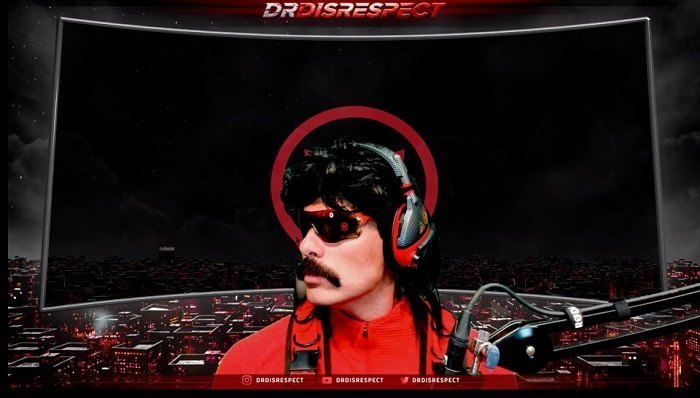 #10. DrLupo
Language: English
Joined: Apr 16, 2012
Followers: 3,514,475
Streamer: Benjamin Lupo
DrLupo started off as a Destiny streamer, he moved into Fortnite when it launched in 2017. Benjamin Lupo can be seen commentating for all major Fortnite tournaments. He often squads up with TimtheTatman and Ninja providing a family friendly stream with a lot of fun. He is a supporter of philanthropy and has held many charitable activities during his tenure as a streamer.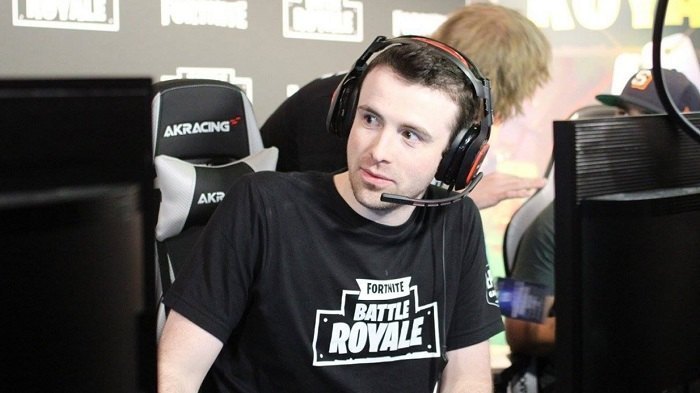 #11. SypherPK
Language: English
Joined: Jul 15, 2012
Followers: 2,484,077
Streamer: Sypher Ali
Sypher Ali is a proud member of the Fortnite clan "Luminosity". He is regarded as the king of " trap eliminations ". Sypher is known for building complex trap towers and luring enemies in. He was often invited by Epic to comment on their games. Sypher is a very quiet streamer that quickly attracted 2 million twitch followers.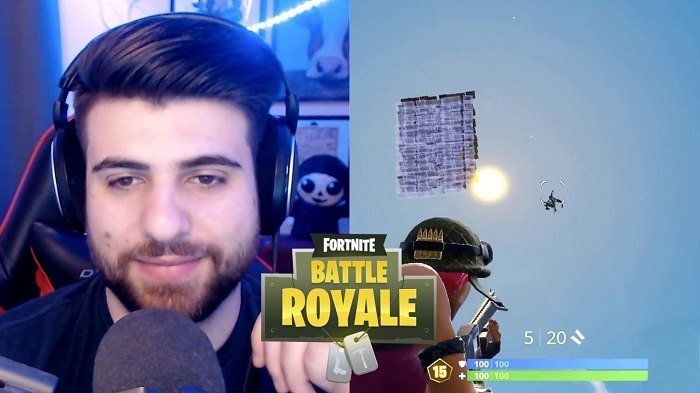 #12. TSM_Hamlinz
Language: English
Joined: Jul 25, 2014
Followers: 1,993,615
Streamer: Daryl Hamlin
Daryl Hamlin, 23, is a fortnite player who joined TSM in 2017. Hamlinz spends about 40 hours a week streaming how he plays the game. In addition to games, Hamlinz is an active vlogger, often posting vlog videos on his YouTube channel. In games, Hamlinz often partner with Daequan or Myth and win games with them.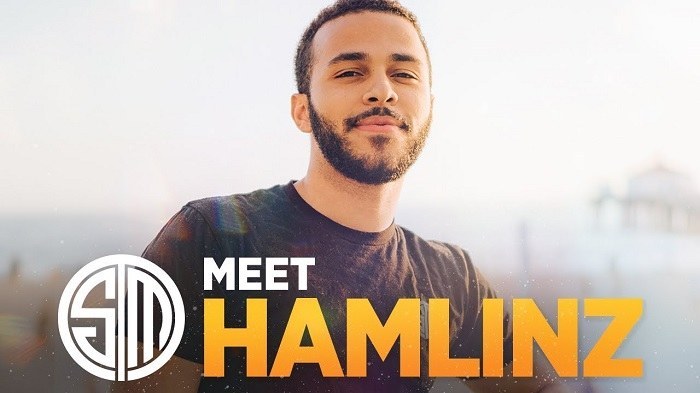 If you like Fortnite, you can't miss the Twitch channels of these 12 popular streamers. Each of them has their own unique skills and unique personality, which is worth learning if you want to improve your Fortnite gaming skills.
Excellent

Thanks for your rating.