Best Method to Download K-pop Songs for Free on Mac
K-pop is stepping towards the world with a really fast speed. Today, there are many Western K-pop fans spring up, and you must have heard about some world-famous K-pop idols such as BTS, EXO, SuperM, PSY, BLACKPINK, Twice, and so on. Their music are really excellent and many people just can't help to play back again and again. Also, the records of the K-pop songs on Billboard chart, Spotify chart, YouTube ranking, etc. are also appreciated. It seems that K-pop is starting to rule the world, and gains more and more fans from different countries.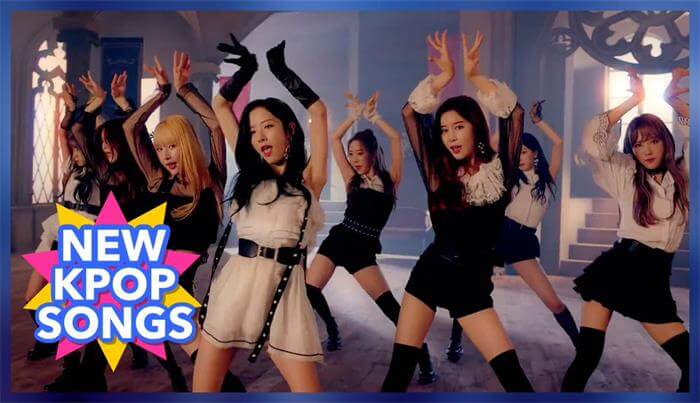 There are many ways for you to enjoy and stream K-pop songs, for example, the most common way is to use a music streaming service. But the fact is that, if you want to download K-pop songs in these platforms for playing offline, you need to paid for its subscribed plan. So are there any method we can choose to download the K-pop songs for free on Mac to listen offline? Here, we collect three methods.
Method 1. Easily Download K-pop Songs to MP3 with Audio Downloader
VidPaw for Mac is an excellent and outstanding tool, and it is completely free of charge. We know that most K-pop songs can be available on YouTube, so VidPaw for Mac is certainly what K-pop fans need. This application allows users to free download the HD YouTube videos for offline playback with high quality. It has the following highlighted features.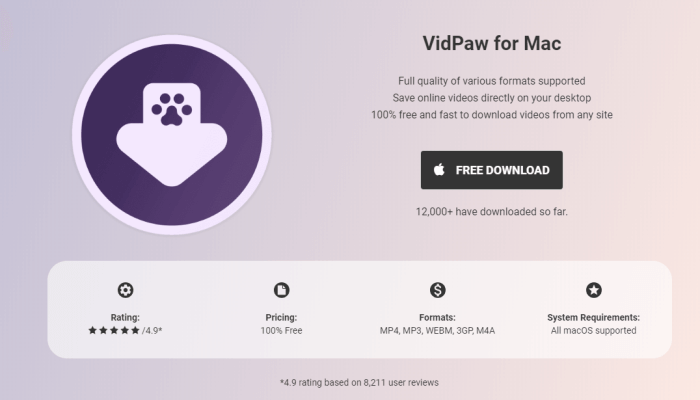 ① Full compatible with all Mac devices
No matter you are using a MacBook, MacBook Pro, iMac, iMac Pro, or Mac Pro, you are able to use VidPaw for Mac to download the K-pop songs from YouTube with high quality, including 8K, 4K, 2K, 1080p, 720p, 360p for video, and 320kbps, 256kbps, 192kbps, 128kbps for audio. Both common formats like MP4 and MP3 are supported.
② Other 1,000+ supported sites
VidPaw for Mac is not only a YouTube downloader. Except for YouTube, it can still support more than 1,000 sites, meaning that you are able to download online videos and audios from these 1,000+ platforms freely. Check the supported sites list here now.
③ Fast downloading speed
If you have tons of items want to download but the downloading speed is slow, that would be really annoying. So VidPaw for Mac tries every mean to improve its performance, and users can enjoy a high downloading speed to save the online video/audio within a really short time. The simplified downloading process also save your time to convert the video/audio.
Let us also see how to download K-pop songs under the help of VidPaw for Mac now.
STEP 1. Firstly, go to download the official VidPaw for Mac on your device.
STEP 2. Then open the program on Mac.
STEP 3. Just paste the URL of the K-pop songs to the main search bar in VidPaw for Mac, then click "Analyze" to let VidPaw for Mac resolve the URL and convert it.
STEP 4. After conversion done, select MP3 and the quality you need, then simply hit "Download" icon to get the K-pop song downloaded in MP3 format.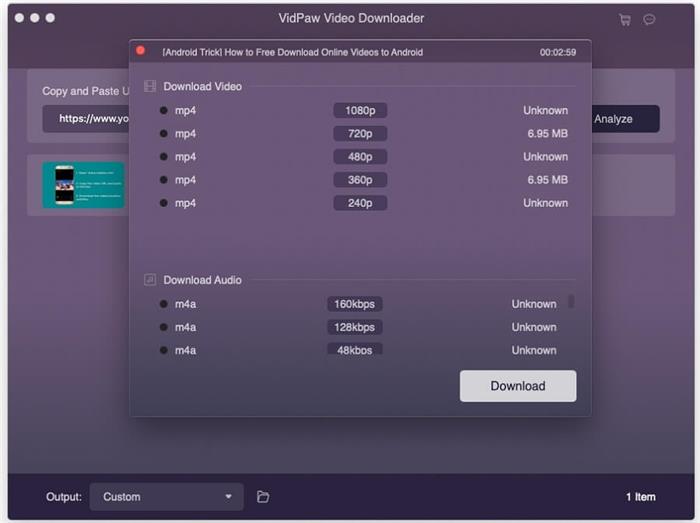 Method 2. Save MP3 K-pop Songs with Online Audio Downloader
If you prefer an online video downloader considering it is more convenient, VidPaw Online Audio Downloader is what you need. The function and performance of both VidPaw Online Audio Downloader and VidPaw for Mac can be well compatible with Mac device. So using any of them is just your choice. The following is the steps of using VidPaw Online Audio Downloader to download K-pop songs to MP3 for listening offline. You can preview how it works.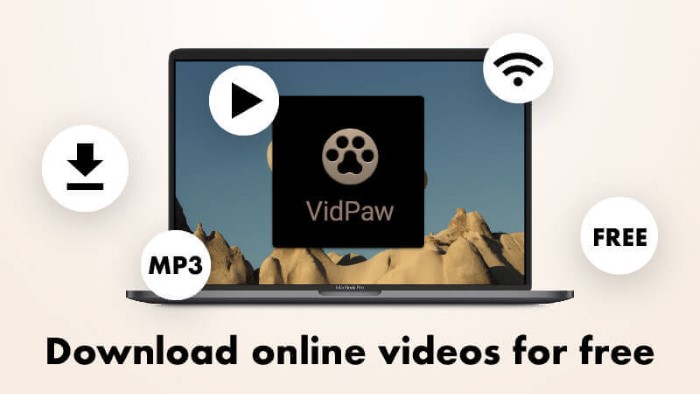 STEP 1. Copy the Link of the K-pop Song
Firstly, go to a online video sharing platform like YouTube to find your favorite K-pop song that you want to download to MP3 offline. Then copy the link of the song from the address bar of the video page, or you can right-click the video for copying the URL in the page.
STEP 2. Put the Link into VidPaw
In the second step, please open VidPaw in a new tab. You would find a search bar on the top of the website. You only need to paste the link of the K-pop song into the search bar, then without doing anything, you would find VidPaw start to analyze the link automatically.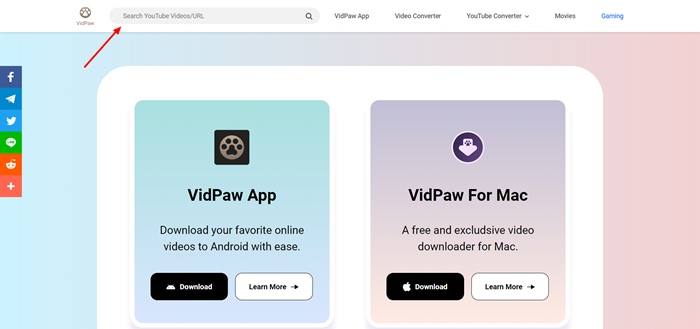 STEP 3. Re-analyze the K-pop Song Link
After prompted to the conversion page after VidPaw finishes analyzing the K-pop song URL, you would discover that VidPaw notices you to navigate the page to another converter to download instead. Just click the link and it would start to re-analyze again.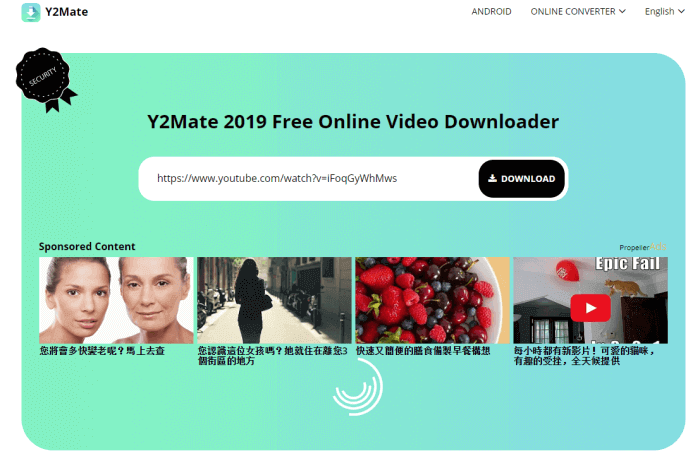 STEP 4. Click to Download K-pop Song
After the analyzing process is done, just choose your wanted format and quality. Finally, click on the "Download" button and you can save the K-pop song offline for playing back freely.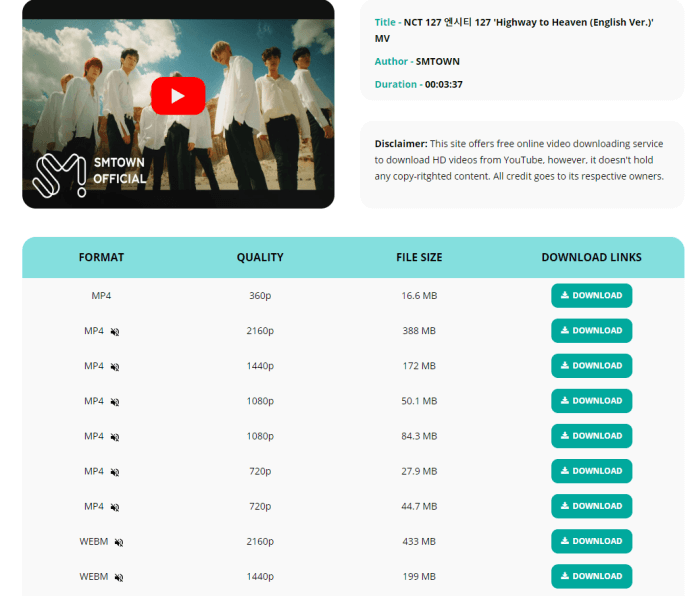 Method 3. Quick Download K-pop Songs with YouTube Hack
For those users who have many K-pop songs want to download from YouTube, there is a quick hack introduced. This method now is only applicable for downloading video/audio from YouTube. So it would be a really convenient way if you also want to download K-pop songs from this platform. Now let us see how to use this YouTube hack.
STEP 1. Open K-pop song video page in the platform of YouTube.
STEP 2. Then you need to edit the link of the page on the address bar to be like www.youtubepaw.com/XXXX, which is by adding "paw" after "youtube".
STEP 3. Now press Enter key and the page will be changed. It would go to the download page of VidPaw so you can select output format as well as quality for saving the K-pop song according to your need. By clicking on the "Download" button, you can easily download the K-pop song for offline playback.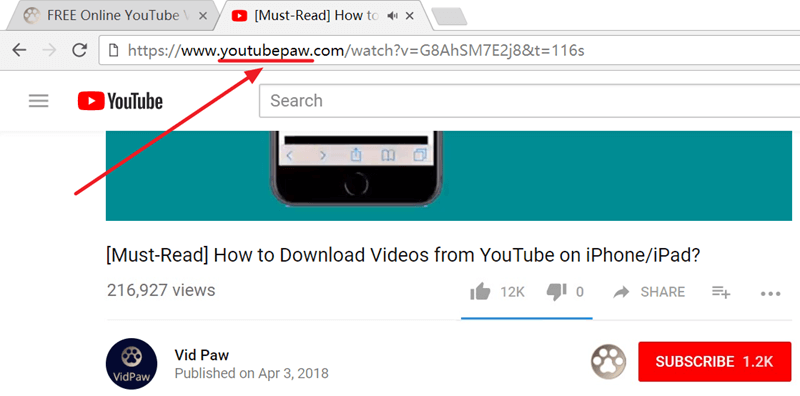 After going through these three methods, you exactly know how to download the K-pop songs for offline playback without paying any fee. All of them are workable, convenient, and easy-to-learn. Just try any of them when you need to free download K-pop songs on Mac.
Excellent

Thanks for your rating.