Talking about Frozen, you must think of the theme song, "Let it Go". It's a song you couldn't escape because Frozen was absolutely everywhere. Since the sequel, Frozen 2, is about to release, it is a good time to have a quick review of this amazing Disney movie. Here's everything about Frozen.

What's more, except "Let it Go", there are lots of soundtracks from this movie to enjoy. You can stream the playlist below and download all Frozen's songs.
Part 1. Everything About Disney Frozen
Frozen is one of Disney's most successful animated movie to date. It is also a musical that is likely to appeal to families with children of all ages. Like many Disney movies, Frozen revolves around two orphaned princesses Anna and her sister, who becomes the Snow Queen, Elsa. When Elsa accidentally uses her power to turn their home into ice, Anna teams up with a mountaineer, Kristoff, and his reindeer sidekick to find Elsa, break the spell, and change the weather.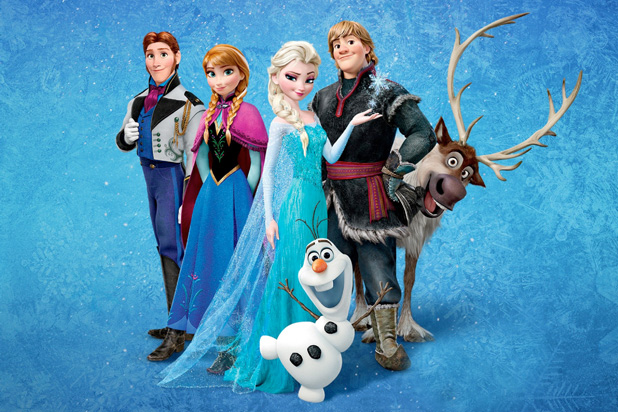 To make a good movie, the Disney studio developed several new technologies. 50 people worked on the technology for the scene where Elsa builds her ice palace, which is 218 frames long. Even one frame of the scene was so complicated that it took 30 hours to render.

Another fact you may not know is that the character Elsa was originally supposed to be a villain with light blue skin, short spiky blue hair, and a cruel taste for animal abuse. But the song "Let it Go" inspired the team to shift Elsa's character, as the song didn't describe Elsa as a villain, but a "scared girl struggling to control and come to terms with her gift." Although the team had to rewrite the story, it turned out to be a great movie that we all know and love.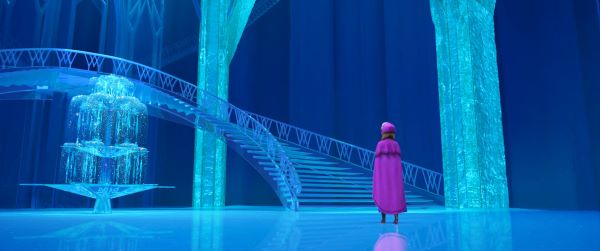 Also, the movie is adapted to a Broadway musical which allows you to buy a ticket to have an incredible experience. To purchase a ticket, you can check out the frozen musical official site.


Get tickets to Frozen, The hit Broadway musical.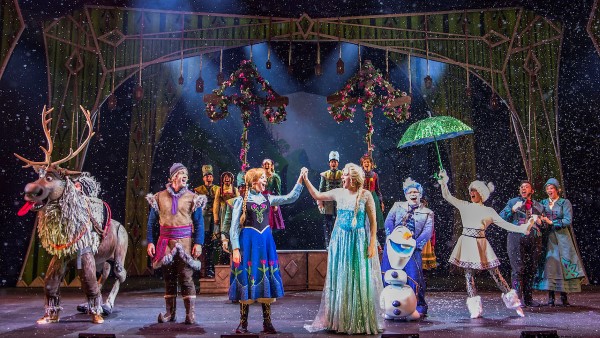 So far, there is only one trailer of Frozen 2. And Frozen 2 is now set for release on November 22, 2019. The group of heroes, Anna, Elsa, Kristoff, Olaf, and Sven will return and go on a journey together. And let's take a look at the exciting first official trailer of Frozen 2.
Part 2. A Playlist of Frozen Theme Songs
Walt Disney Records released two editions of Frozen soundtrack. One is a single-disc regular edition, and the other is a two-disc digipak deluxe edition, containing original demo recordings of songs and score compositions, unused outtake recordings, and instrumental versions of the film's main songs. The soundtrack was a commercial success, selling over 10 million copies in 2014 worldwide.

Also, the Frozen soundtrack got two Grammy Awards nominations and won Best Compilation Soundtrack for Visual Media at the 57th Annual Grammy Awards. Here are part of the songs from Frozen soundtrack. You can click to watch and download Frozen songs for free.
02

Do You Want to Build a Snowman

Kristen Bell, Agatha Lee Monn, and Katie Lopez

03

For the First Time in Forever

Bell and Idina Menzel

06

Reindeer(s) Are Better Than People

Jonathan Groff

08

For the First Time in Forever (Reprise)

Bell and Menzel

Maia Wilson and Cast of Frozen

10

Let It Go (single version)

Demi Lovato
The song "Let It Go" by Idina Menzel is an international hit. Besides the original English version, "Let It Go" is dubbed into another 47 languages and dialects worldwide. It is one of the best songs from the Frozen soundtrack. Let's check out the multi-language full sequence of "Let It Go".
Part 3. Frozen 2 Orginal Songs Playlist
Finally, Frozen 2 is released on November 22, 2019. You might be impressed by the lovely story and the beautiful scene. For sure, the wonderful soundtracks have played an important role in helping you get into the story. Which soundtrack do you love the most? "Into the Unknown" or others? Let's find your favorite one below.
2

Some Things Never Change

Kristen Bell, Idina Menzel, Josh Gad, Jonathan Groff

5

Reindeer(s) Are Better Than People (cont.)

Groff

9

Into the Unknown (end credits)

Panic! at the Disco

10

All Is Found" (end credits)

Kacey Musgraves

11

Lost in the Woods" (end credits)
In the End
Many people were unexpected that Frozen could make such a huge success, and thinking it unusually hit in comparison to the vast majority of films. However, the catchy songs from Frozen that people have heard so many times and some of them can even know all the songs by heart and kept singing the Frozen soundtrack again and again at every opportunity.

Therefore, Frozen's success was not by chance. And if you are curious about how to download Frozen songs to MP3, VidPaw YouTube Video & Audio Downloader can be one useful and 100% FREE that you can trust.
3 Steps to listen and download Frozen songs:
STEP 1. Copy any Frozen song YouTube video URL, and navigate to YouTube
STEP 2. Paste the YouTube video URL to the search box, and click "Download".
STEP 3. Choose your preferred output format on the download page, click the download button, and then wait until the song downloaded successfully.