[Guide] How to Download Christmas Carols to MP3 for Free
As it's been December, the most popular and welcomed festival in Western countries are about to come. That is Christmas, a day with songs, cheers, family reunion, holidays, shopping, and so forth. People all enjoy this cheerful festival because it would be a great time for gathering with family, friends, and having parties. A feast, great music, surprising gifts, are all the attributions to a warm Christmas.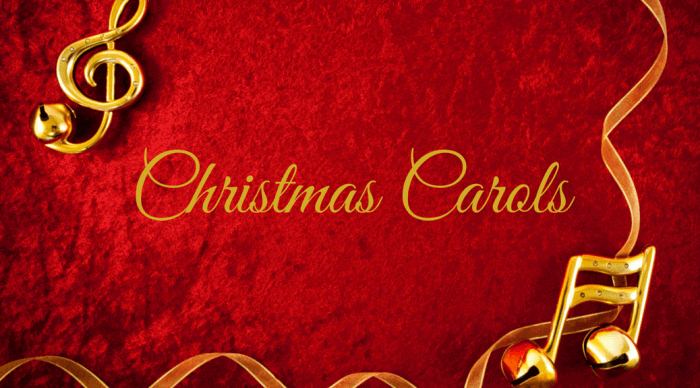 As 2019 Christmas is coming, what should we do for preparation? No matter you are going to hold a Christmas party at home, go on a road trip with family, or operating your decorated cafe stores as usual, one thing should not be neglected - that is the Christmas carols, as we all consider that music is a great way to express and spread the holiday atmosphere. So today, we would like to teach you how to download Christmas carols to MP3 so that you can play back on that day. There is also a list with 10 classic Christmas carols provided for you. Scroll down and check now!
Part 1. 10 Best Christmas Carols to Sing
Here are the 10 best Christmas carols selected by people of all time. If you have no idea what songs you should play on Christmas, then this list can be your great reference. You are able to freely stream these songs and pick out those you like, and only one click on the download icon, then you can just download them offline.
Part 2. How to Download Christmas Carols to MP3 for Free on PC
If you have more Christmas carols that you discover online, and extremely want to save them offline so that you can play the carols back on Christmas day, you must need a tool to help you download. In order to help you with this, we made VidPaw here. This great online video downloader is able to serve people using any device, including PC, iPhone/iPad, Android phone/tablet, etc.
Supporting over 1,000 sites,
VidPaw
enables users to easily download their desired Christmas carol to MP3 for offline listening with pretty easy steps. Non-English speaker? No worry! VidPaw can speak up to 26 languages, allowing users to enjoy the fast downloading speed internationally. Also, the site is 100% secure for using, without virus and malware completely.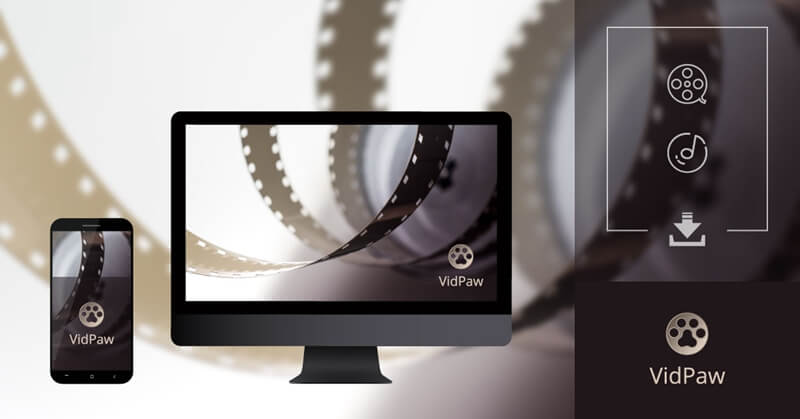 Let's first have a look at how to download the Christmas carols to MP3 freely using VidPaw on PC now.
STEP 1. At first, you should need to get the URL of the Christmas carol you prefer to save offline for listening on Christmas 2019. For example, YouTube is a place where you can get lots of recommendations. When you have access the carol, copy the URL of it. Then please open a new tab and go to VidPaw. On VidPaw's interface, you should paste the link in the search bar and hit the search icon immediately.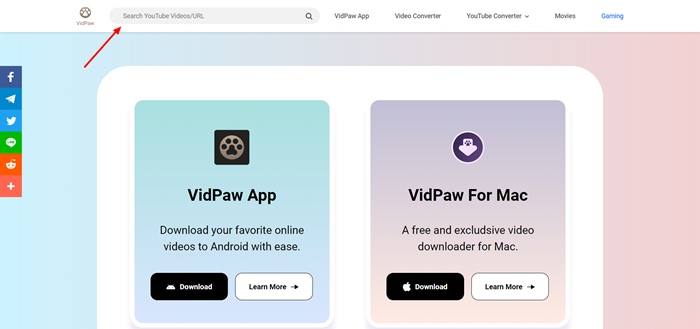 STEP 2. Then you would see VidPaw start to analyze the Christmas carol's URL. Just a minute, the video information and various output choices would come up. Now you only need to choose the format to MP3, and select one quality. Finally, click the "Download" button.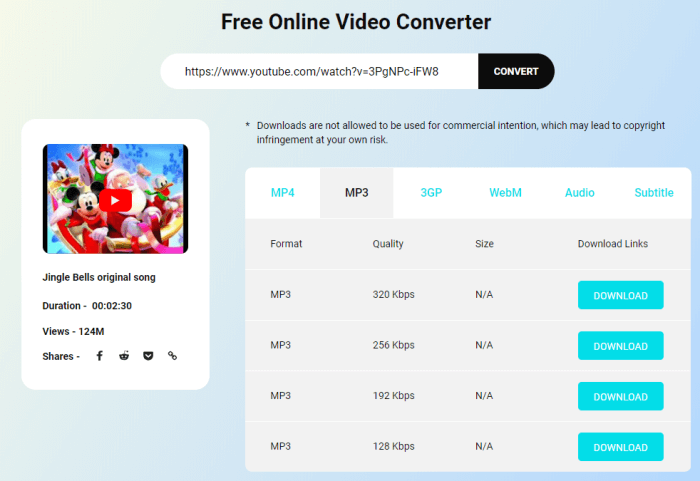 STEP 3. For MP3, after clicking the "Download" button, VidPaw would then re-analyze the URL for converting the song to MP3 format in VidPaw YouTube to MP3 Converter. After it finishes, just hit the icon of "Download" again.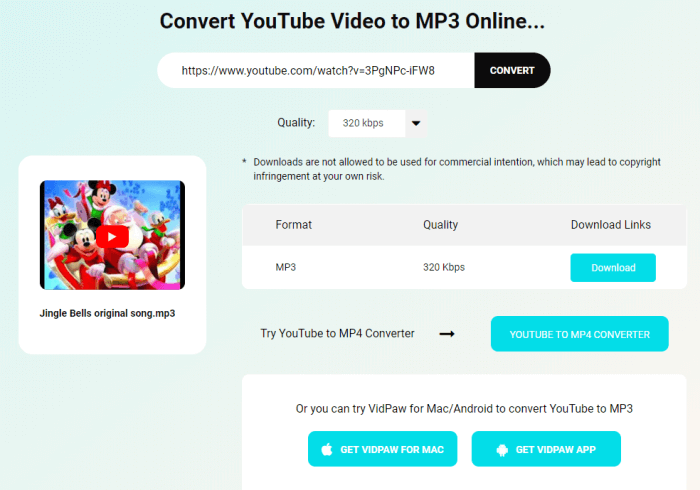 Part 3. How to Download Christmas Carols to MP3 for Free on Android Phone/Tablet
If you are using Android devices, here are the detailed steps you can follow to download Christmas carols to MP3 via VidPaw. Give it a check.
STEP 1. Firstly, you can use any browser on your Android phone or tablet. Then please go to the Christmas carol you want to download on the online video/audio platform. Then, long pressing for copying its link.
STEP 2. After getting teh URL of the Christmas carol, now turn the page to VidPaw, where you need to paste the URL. As you can notice that VidPaw has set the search bar on top of its interface, just insert the URL there. Then, click on the search icon.
STEP 3. Then VidPaw will start convert the Christmas carol and provide you with different output formats as well as quality to download it offline. You can freely choose MP3 column and the quality you need, then hit "Download" button.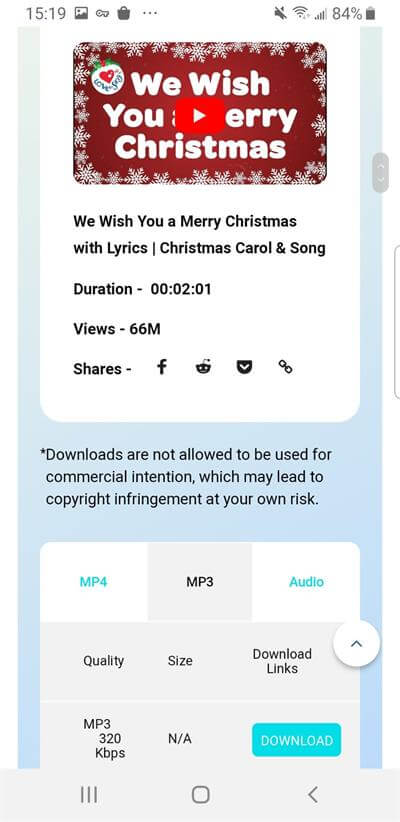 STEP 4. After VidPaw re-analyzes the URL and generates a final download option for you, just click the "Download" button and you can get the Christmas carol on your Android device for playback on Christmas.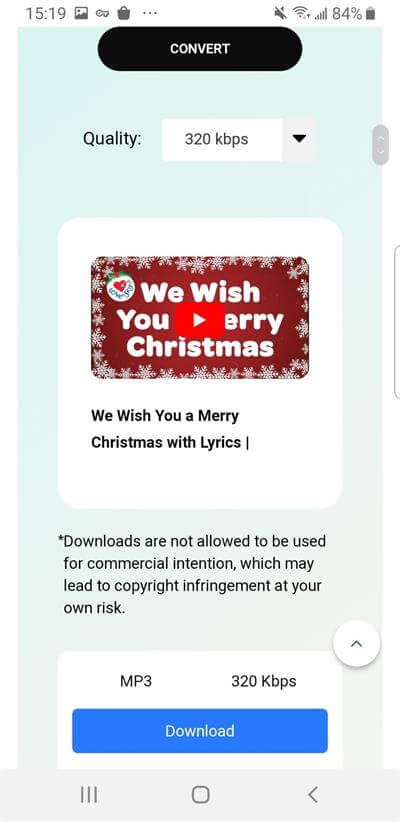 Part 4. How to Download Christmas Carols to MP3 for Free on iPhone/iPad
Downloading Christmas carols on iOS devices can be different from Android. Meanwhile, if you are using iOS 13 system or higher, the downloading process can be much simpler because you can directly use the built-in browser, Safari. But for the users who are still using the one that is lower than iOS 13, an extra browser needs to be installed first. See the detailed guidance below now.
On iOS 13 or Higher
STEP 1. Open Safari on your iOS device. At first, you need to go to a platform for finding the Christmas carol you like, then, get the URL of it.
STEP 2. In Safari, open another tab for going to VidPaw. As you can see, the search bar is set on the top of the main page. So just put the URL of the Christmas carol into the bar, and click on the search icon to let VidPaw analyze it.
STEP 3. When you get the video information and various output selections provided by VidPaw after the conversion, choose MP3 format and the quality you prefer, then hit the "Download" icon.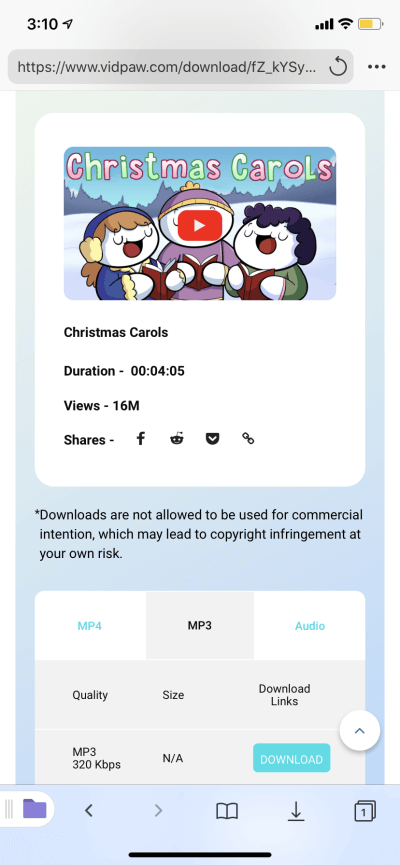 STEP 4. Now VidPaw would begin to convert the video to MP3 again. After the conversion is done again, hit "Download" icon and Safari will pop a notice to ask you whether submit to download the song. Just click "Download" and the Christmas carol will be downloaded to iCloud Drive with the help of Safari.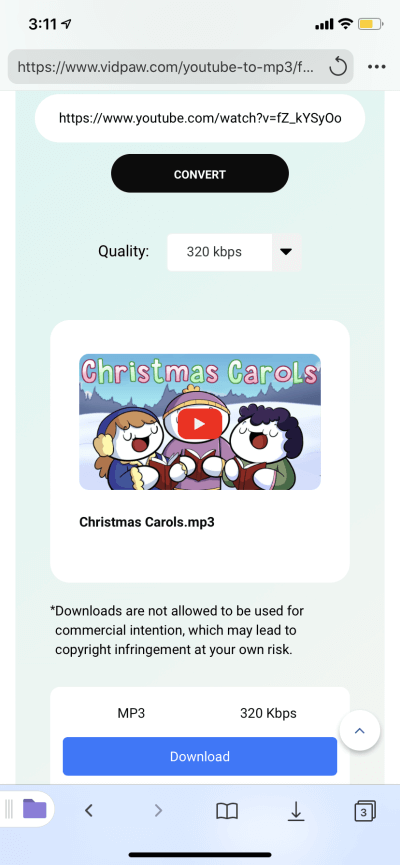 On System Lower Than iOS 13
STEP 1. First of all, please go to App Store and get the app Documents installed on your iOS device. Then, open Documents and you would find that other than a file keeper, it also has a built-in browser. Use it to go to VidPaw.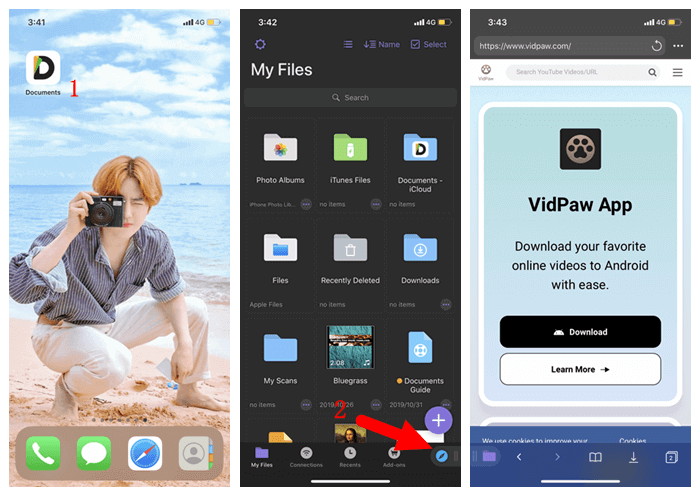 STEP 2. Use the Documents browser to open a new tab and search for the Christmas carol on the video platforms you prefer to use. When you discover the one you desire to download, just copy its URL directly. Then, change the tab to VidPaw and now you should paste the URL to VidPaw's search bar. Remember to give a click on the search icon so that VidPaw would begin to analyze the URL.
STEP 3. After the conversion, VidPaw will show you the Christmas carol information and various output choices provided for you. Select MP3 format and there are four qualities offered for free choosing. After hitting "Download", VidPaw will begin to convert it to MP3 with your selected quality again. When it is converted, just click "Download" again and the Christmas carol will be downloaded to the Documents for playing offline.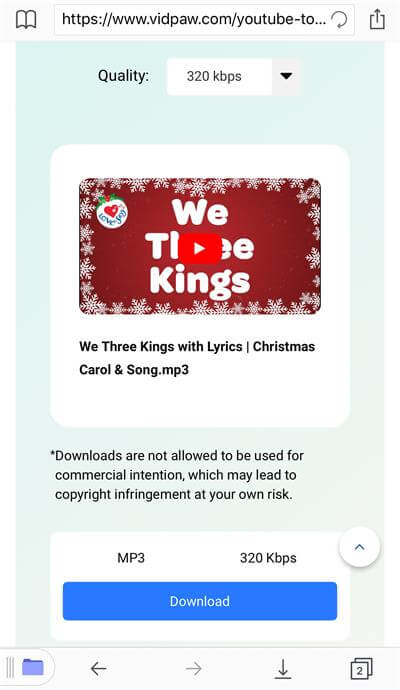 Christmas carols can make the atmosphere during Christmas pretty warm, cheerful, and excited. It is a must have if you want to hold a party or having dinner at home with your friends and family. Just get them downloaded now with the help of VidPaw! You won't be regretful of getting both VidPaw and the classic Christmas carols for this Christmas.
Topics:
Music Streaming
Music
Christmas
Excellent

Thanks for your rating.