How to Download DRM Free Audiobooks to Mac for Free
Audiobooks become a trend today, because people are more likely to put all things in their electronic devices such as smart phone, laptops, pads, and so forth. Without keeping eyes on the screen, audiobooks can be listened through earphones, which bring great convenience, especially when your hands are not available, or you just want to decrease the screen time. People can listen to audiobooks while waiting for buses or metros, doing gym, jogging, and even having a shower. It makes possible for people to gain knowledge at anytime!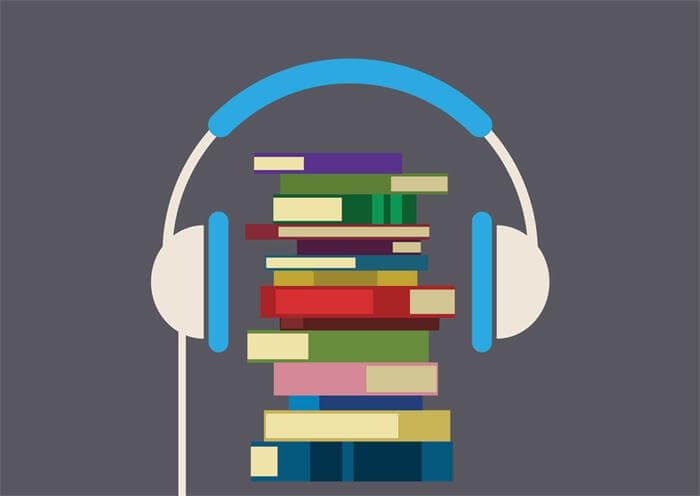 There are lots of audiobooks resources provided today to meet the demand of people. They are mainly divided into two kinds, one is encryption-protected, and the other is completely free. For example, the audiobooks on iTunes are DRM-protected, which is an encryption technology used by Apple to prevent the digital content from being ripped illegally. DRM protected audiobooks can only be outputted in M4B format, which is only available on iTunes, which is inconvenient for free playback.
But actually, you can also turn to YouTube, where has a large number of audiobooks resources as well, and they are completely free for streaming. For these DRM free audiobooks, you can also download them for offline playback. We will show you how to do it on Mac in the following post.
Part 1. Download Free Audiobooks by Using VidPaw for Mac
VidPaw for Mac is your first choice if you are considering to download the DRM free audiobooks from the platforms like YouTube. With the simple and tidy interface, VidPaw for Mac can be used by anyone who wants to download online video/audio to Mac freely. VidPaw for Mac supports 1,000+ sites, including video platforms like YouTube, Netflix, and social platforms such as Facebook and Instagram, from where users can just download the video/audio content without hassle.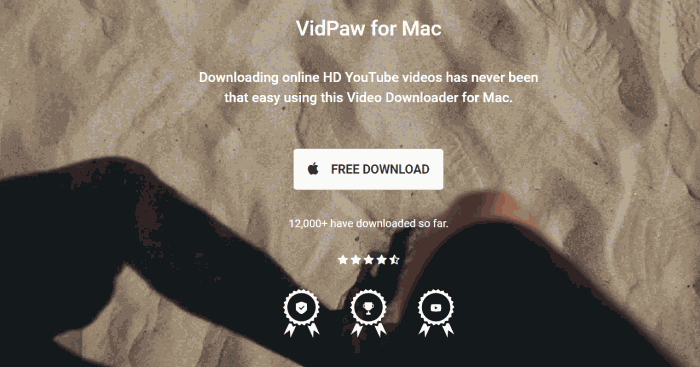 You don't need to worry about the output quality because the choice is absolutely at your hand. VidPaw for Mac offers very high quality like 8K, 4K, 2K, 1080p, 720p, etc. for video, up to 320kbps for audio, for users to have free selection, so users only need to determine the what they need. Also, the procedure of using VidPaw for Mac can be rather simple, and it won't waste much of your time.
So in the next, give a minute to get familiar with how VidPaw for Mac works to help you download the DRM free audiobooks from the online platform like YouTube.
STEP 1. Copy the Video Link
First, find the DRM audiobook on the video platform such as YouTube. As you access the video, please copy the link of it.
STEP 2. Paste Video Link to VidPaw for Mac
Please launch VidPaw for Mac on your Mac. As you enter the program, you would see a search bar located in the interface of VidPaw for Mac. Now just paste the link of the DRM free audiobook to the search bar. Then click on Analyze to resolve the link.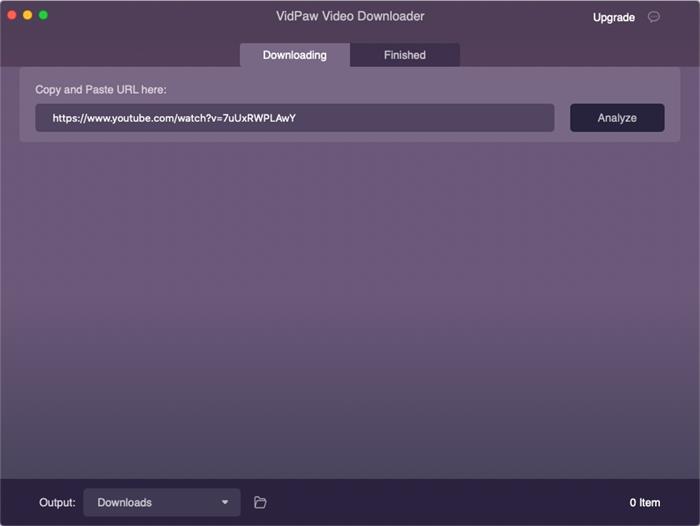 STEP 3. Select Output Format and Quality
After VidPaw for Mac resolves the link and generates various of output formats as well as quality for you, you only need to choose your satisfied one from these multiple choices.
STEP 4. Download the DRM Free Audiobooks
Finally, click on the Download button in the lower right corner of the format selection box, then you can easily save the DRM free audiobook to your Mac. Afterwards, you are able to transfer the audiobooks to any of your devices for playing whenever you want.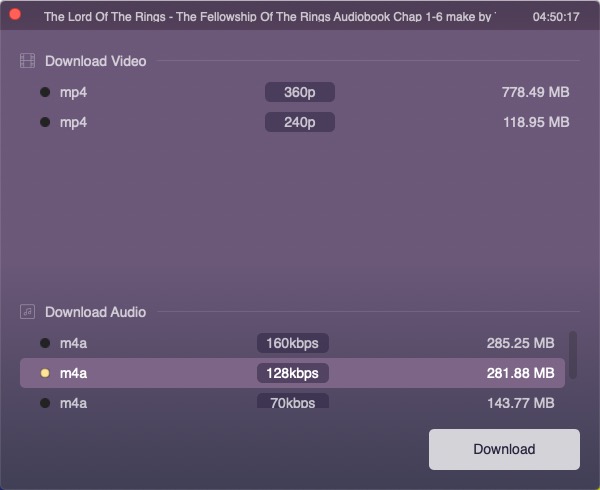 Part 2. Download DRM-free Audiobooks Online
There actually another easier way if you want to simplify everything and just get the DRM-free audiobooks without downloading software. There are many online video/audio downloaders that can work well to let you do so, but today, we would like to mention VidPaw.
VidPaw online website provides users with the most convenient and simplest way to download video/audio from over 1,000 platforms, just as VidPaw for Mac does. It has high compatibility and can be used on more systems, including iOS, Android, Windows and Mac. If you want to save the audiobooks in MP3 format, VidPaw also allows you to choose high quality like 320kbps, 256kbps, 196kbps, and 128kbps. You must be able to have the best audio streaming experience offline.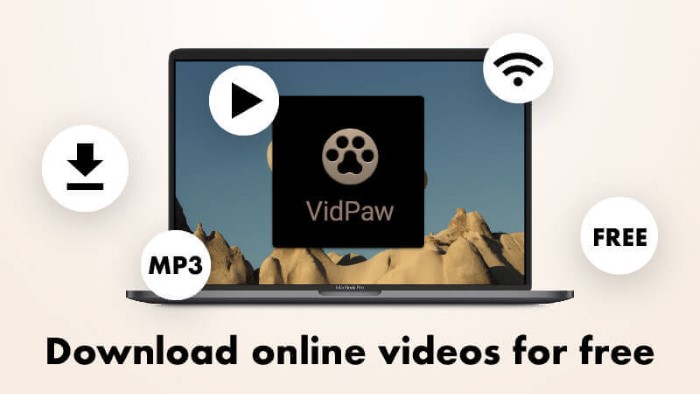 In the next, give a minute to see how to download the DRM free audiobooks for offline streaming using online video downloader now.
STEP 1. Copy the URL of DRM Free Audiobook
First, you need to a place to look for the audiobook that you would like to download and listen later. For example, you can go to YouTube, which is one of the largest and most-used platforms providing all kinds of media content resources. You are sure to find an audiobook you like here. As you access it, click into the video page of the audiobook, and copy its URL from the address bar.
STEP 2. Paste the URL to VidPaw
Second, navigate to VidPaw in a new tab using the browser. After going to VidPaw, you can find a search bar on top of the page in the left side of the navigate bar. Now please paste the URL of the audiobook you have copied into the search bar. Subsequently, VidPaw will just begin to resolve the URL for you and start convert the audio.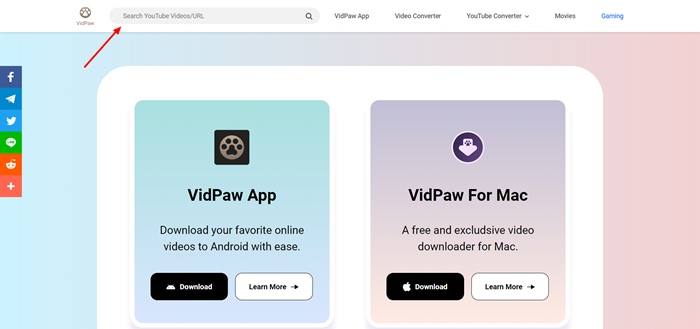 STEP 3. Download Audiobook Immediately
If VidPaw generates the output solutions for you directly, you only need to choose the output format and quality, then click on the Download button on the right to save the audiobook offline.
However, if VidPaw shows a notification to you and leads you to another converter named Y2Mate.info, just follow the instruction and input the URL again for analyzing on Y2Mate. Finally, when the output selections generated, likewise, you only need to click Download for saving the audiobook.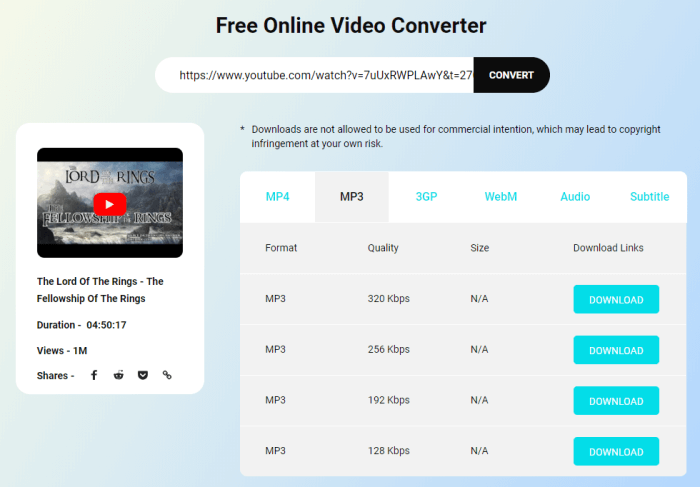 Part 3. Download MP3 Audiobooks with Easy Trick
For those DRM free audiobooks on YouTube, you can have a much easier way to download them. With this simple trick, the whole download process would be even simpler because you don't need to carry the URL between sites anymore. Now let's see how this way works
STEP 1. First, open YouTube platform in your browser and search for the audiobook that you want to download to any of your device for listening while you are free. Just enter the keywords to the search bar of YouTube and it would present countless results to you. Please select the one you would like to download and go into its video page.
STEP 2. Now let's move to the address bar of this video page. Please add 'paw' after 'youtube' in the address bar, the the video URL would be edited into www.youtubepaw.com. Then please press the Enter key to give a go.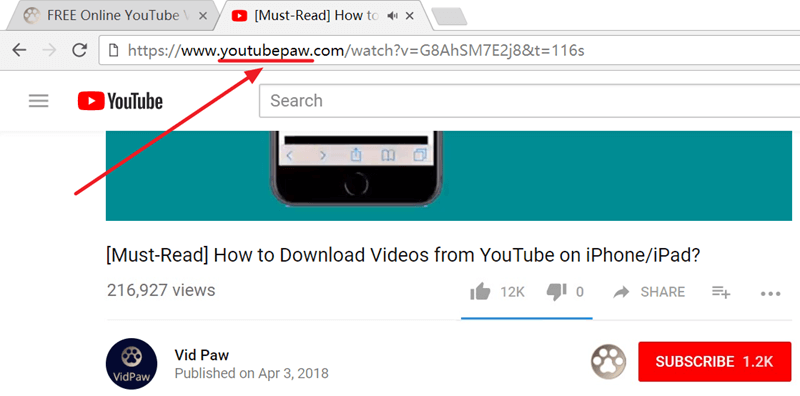 STEP 3. Now the surprising thing would happen. You will discover that the page is re-directed to VidPaw, and the video URL is analyzed automatically. After the conversion is done, multiple output selections would be provided for free selecting. Now you only need to click on the Download button to save the audiobook offline.
Note: If VidPaw shows you the notification and leads you to Y2Mate for downloading the audiobook, just follow the instruction to download the audiobook for offline listening.
When you get the audiobooks downloaded offline, you are able to transfer the files to any of your portable device like a smart phone, or iPod, etc. for playing when you have free time. Listening audiobooks can keep you getting knowledge no matter what else you are doing, which is quite a great invention. Why not have a try?
Excellent

Thanks for your rating.