How to Convert MP4 to MP3 Format in High Quality 320kbps
The development of technology makes media contents are able to be stored in more kinds of formats. Among so many of them, MP3 and MP4 are the most basic ones for audio and video relatively. If you have a music video in MP4 format, you may want to get the audio track out of the MP4 format in MP3, so the song can be played in your playlist, or you can set it as the ringtone on your phone. So today, we are glad to introduce the way that you can use to convert MP4 to MP3 format with high 320kbps quality.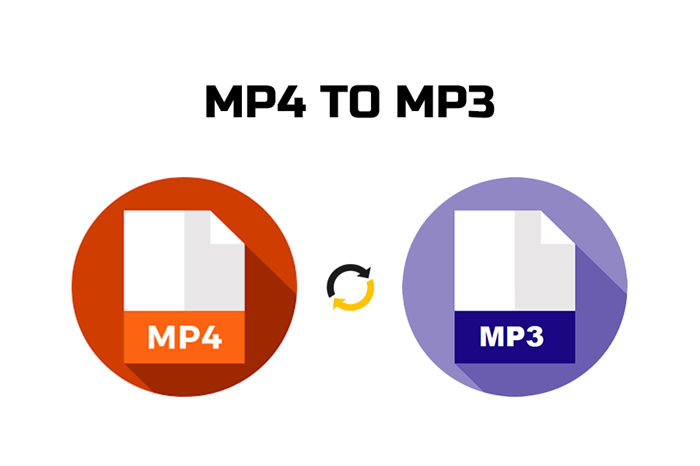 Part 1. Brief Introduction of MP4, MP3 Format
Before all the works prepared, let's know something about MP4 and MP3 formats.
MP4 Format
MP4 is short for MPEG-4, which is used for storing media contents, not only video, but also audio and subtitles. Firstly, MP4 format is created in 2001, based on MOV format (which is a kind of QuickTime file format). An advantage of MP4 format is that the file has used high compression degree, so the size of it would be much smaller, making it a perfect choice for those who want to store lots of media files without occupying too much storage.
Later, MP4 is regarded as a standard among the media formats. The wide use of MP4 enables many programs, and devices support it. Therefore, a MP4 file can be played with more platforms.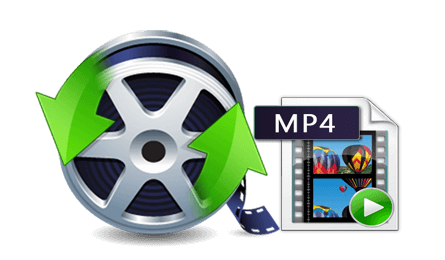 MP3 Format
MP3 file format is a compression encoder for storing audio and music. Why would we use MP3? Initially, people use MP3 because they want to compress a song with CD quality by a factor of 10 to 14 without affecting its sound effect. Using MP3, the size can be compressed down to 3MB, which is much smaller than it used to be.
MP3 has been quite widely used since the late 1990s. Later, as technology developed, people even invented MP3 Player, which can make the MP3 playback more convenient. People like using MP3 not only because its tiny size, but also it is widely supported by many platforms.

Part 2. Convert MP4 to MP3 in High 320kbps with the Best Video Converter
If you need to convert MP4 to MP3 for saving the audio track separately for offline listening, ConvertAnyVid can be the best helper to you. It can not only convert MP4 to MP3, but also between many other formats. In the next, you will know something about it.
ConvertAnyVid is one of the best video converters that provides easy conversion services to let people convert the media contents like a video and audio between 200+ formats. One of the best advantages of ConvertAnyVid refers to that it provides up to 6X faster performance speed to help you get the converted file within a short time. In addition, ConvertAnyVid will guarantees the quality of the outputted videos, for example, the 1080p, 720p HD and 4K quality, are supported for choosing inside the program.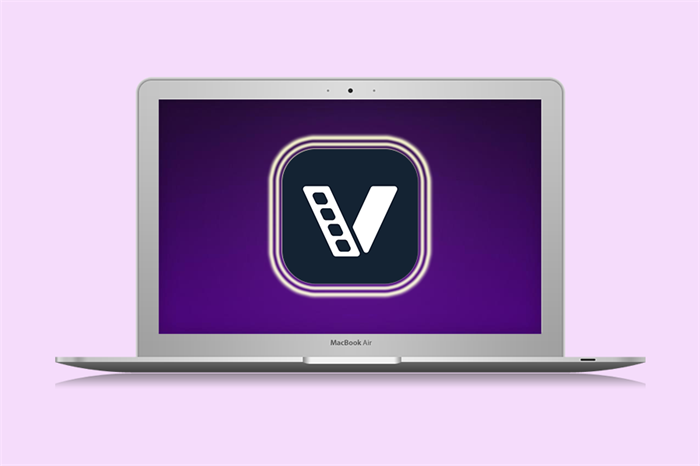 Then let's see how to convert MP4 to MP3 with ConvertAnyVid in easy steps.
STEP 1. Install ConvertAnyVid
First, download and install ConvertAnyVid on your computer. It offers a free trial, so you can freely choose whether to pay for its full version.
If you only have one or two videos within 5 minutes that need to be converted to MP3, you can just use the free ConvertAnyVid version.
STEP 2. Add MP4 to ConvertAnyVid
When the program is installed, open it and you will be on the video converter. Just add the MP4 video to the converter by dragging the file to the interface.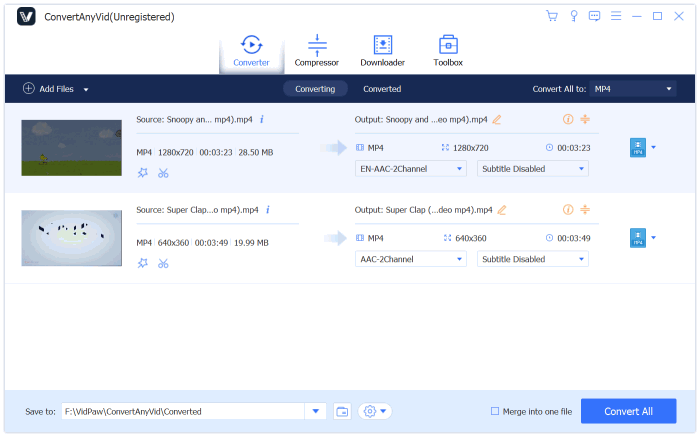 STEP 3. Choose MP3 Output Format
Then in the imported video edition bar, you can choose the output format as MP3 by clicking the current format showed now. In the format list, find MP3 and choose the one with your wanted format.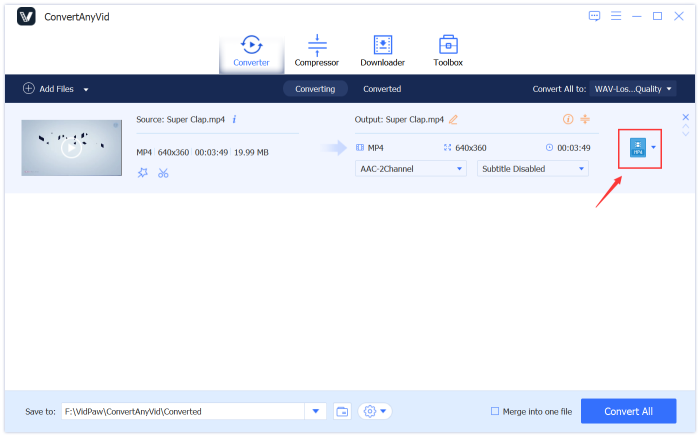 STEP 4. Convert MP4 to MP3
Finally, after you have selected the output format as MP3, directly hit the icon of "Convert All" to convert the MP4 to MP3.
Then ConvertAnyVid will begin the converting process. When it's done, you can check the converted MP3 file on your computer offline.
Here is the way of using ConvertAnyVid to convert the local MP4 file to MP3 format. If you want to convert and download some online videos in the format of MP3, another tool - VidPaw is recommended to you.
[Extra Tips] How to Free Convert Online Videos to MP3
For online video conversion, U2Convert MP3 Converter is a mature tool that is chosen by many people. For MP3 conversion, U2Convert MP3 Converter is just what you need. It can work fast and the quality is also high. You only need simple steps to save the online videos from YouTube to MP3 for offline listening. Here is the guide.
STEP 1. Copy the URL of the YouTube Video
To begin, you should go to YouTube in the browser on you device.
When you find the YouTube video that you want to convert it to MP3, to to the video page of it and copy the URL.
STEP 2. Paste the URL to VidPaw
When you get the URL, please open VidPaw and go to the U2Convert MP3 Converter.
Then, please paste the URL of the video to the download bar. Then click "Download".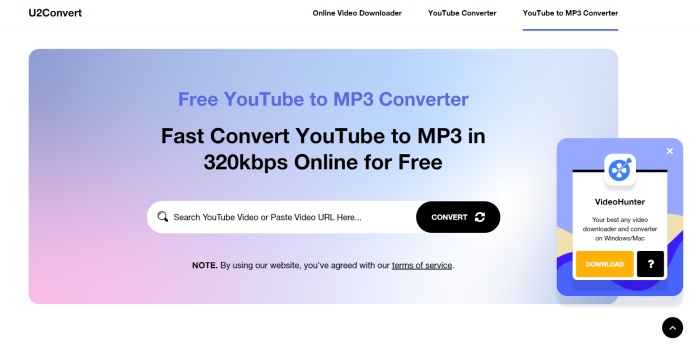 STEP 3. Download MP3 File
When U2Convert finishes converting the video to MP3, you can directly click "Download" button to get the file with your preferred quality offline.
Both ConvertAnyVid and U2Convert work greatly to help people convert MP4 and online videos to MP3. One is to convert the local files, and the other can convert online videos. So choose the right one according to your own need.
Topics:
Audio Converter
Video Converter
ConvertAnyVid
Excellent

Thanks for your rating.
ConvertAnyVid
View Plan Options