Convert MP3 to WAV with 2 Easy Solutions for Free
What are the qualities of the audio file today? You may immediately come into mind that, if you are going to stream music you like, you would prefer the quality of the music to be high, so that you can have an enjoyable music journey. I believe that this would be most people's wishes - to enjoy the best quality music they like. So some users may get the need to convert MP3 to WAV format. Why?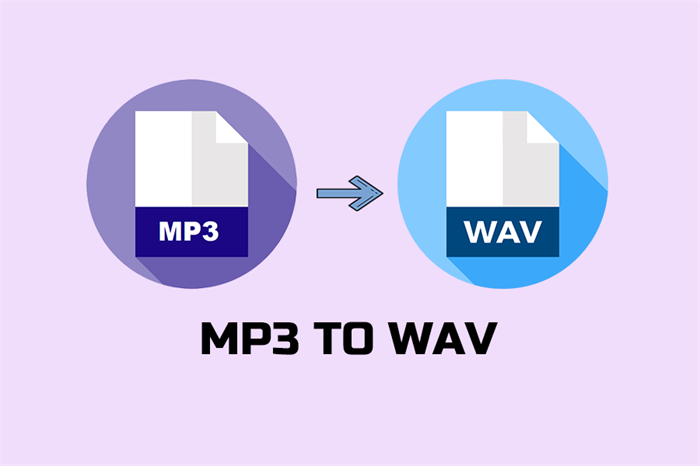 As it's widely known that MP3 is the most popular audio format for storing audio files, because the MP3 files would be compressed to smaller size. In the past, when devices didn't have enough storage, people need the files to be as small as possible they could be. But today, the storage space of the devices going to be much larger, so people's attention greatly switch from the file size to its quality. WAV is the format that would highly remain the audio to be its original quality, and it would not be compressed largely. Therefore, using WAV to store the audio files can make sure them to have better quality.
If you are also struggling to convert MP3 to WAV so that you can store the audio files with better quality, this blog is absolutely for you. There are two easy and free solutions are provided in the blog to let you convert MP3 to WAV without hassle. Let's scroll down and see what are they now!
Part 1. [Recommend] Convert MP3 to WAV in Original Quality Professionally
The first solution I would like to introduce is to use a professional video converter, which is ConvertAnyVid. Not only convert MP3 to WAV, in that ConvertAnyVid offers 300+ supported output formats, you can deal with the media files conversion to encode the video/audio files with your required formats. 1080p HD, 720p HD, and even 4K quality, ConvertAnyVid lets you access them, so you have chances to enjoy the high quality video streaming journey after getting the videos.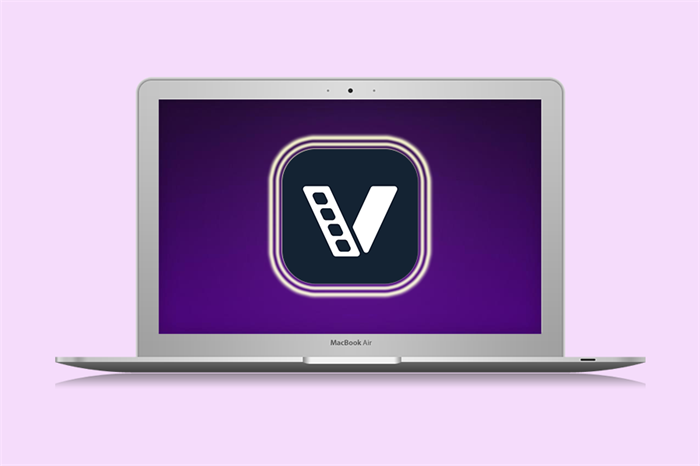 Currently, ConvertAnyVid can work stably and swiftly on both Windows and Mac systems. So for these users, using ConvertAnyVid to save MP3 to WAV format would be really a smart choice. For Windows users, an even more sparking feature refers to that an acceleration mode can be applied to the conversion, so you can get a 6 times faster speed! This results in that you can get the converted files with a really fast and easy process!
Convert MP3 to WAV with Simple Clicks
As you have gotten much familiar with ConvertAnyVid, now let's have a good at the simple steps you need to take for converting MP3 to WAV inside the program successfully.
STEP 1. Download and Install ConvertAnyVid
First, please open your browser and navigate to ConvertAnyVid official product webpage. You can notice the download icon set in the middle. Choose the version that suits your system and click download to download the program and install it.
STEP 2. Add MP3 Files to ConvertAnyVid
Now please launch ConvertAnyVid after installing it. After entering the interface of the program, you should click Add File button in the top left corner and brows your computer in the windoe for choosing the MP3 files to add. Then tap Open to submit importing your MP3 files.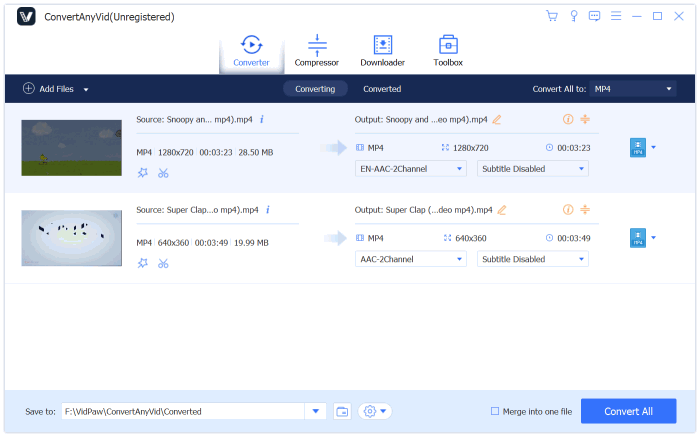 STEP 3. Select Output Format as WAV
After importing the MP3 files, you can choose the output format as WAV now. You can notice the Profile section easily under in the bottom of ConvertAnyVid. Here has provided 300+ output formats for free choosing. So just click on the little arrow on the right and browse the drop-down format menu to choose WAV as your output format. Subsequently, tap Settings beside and make more advanced setting for you audio is also available.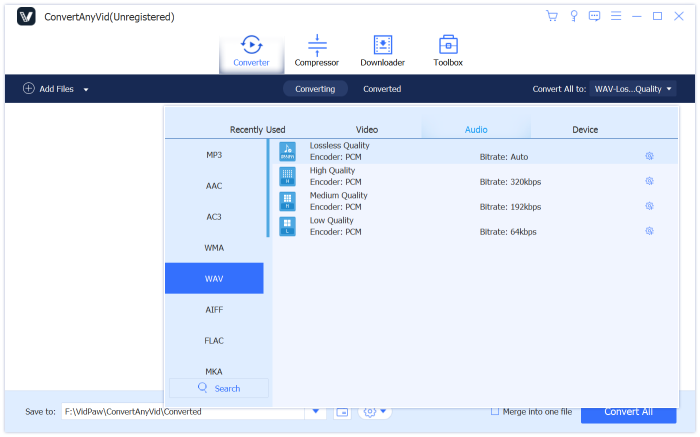 STEP 4. Convert MP3 to WAV in ConvertAnyVid
Finally, before the conversion, you can go to Save to below the workplace for selecting an output folder to save the converted WAV files. You can also leave the folder as the default one set by ConvertAnyVid. After that, you only need to click on Convert All button on the right to start converting MP3 to WAV in ConveryAnyVid!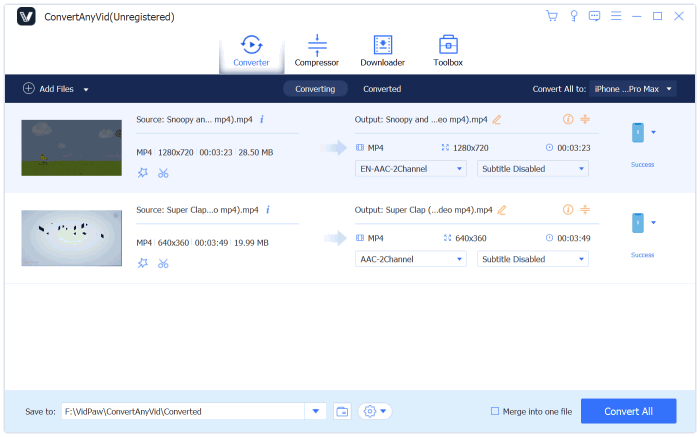 Part 2. Convert MP3 to WAV in iTunes Music Library
If you are a Apple product users, you must know about iTunes, the official Apple media storing platform as well as the backup tool for saving the data on iPhone/iPod/Mac devices. iTunes Music Library is the place you can see all the saved media files such as the songs and videos. It seems that iTunes is only a file storing place, but actually, it is also a hidden converter that can help you convert the file formats easily. I will show you how to do it on Mac and Windows separately.
On Mac
STEP 1. Please open iTunes on your Mac. Then in the menu bar, you should go to Music > Preferences.
STEP 2. Move to the top menu bar on Mac, and you need to click Files > Import Settings.
STEP 3. In the window, you should click the Import Using option. After that, choose the output format that you want to convert the song to, for example, WAV format, and then click OK to submit the selection.
STEP 4. Now go back to iTunes and go to the iTunes Music Library for selecting the MP3 songs you want to convert.
STEP 5. After selecting the songs, click File > Convert > Create WAV Version. Then iTunes will help you convert the MP3 songs from your iTunes Music Library to a WAV version, and the converted files will show up next to the original ones.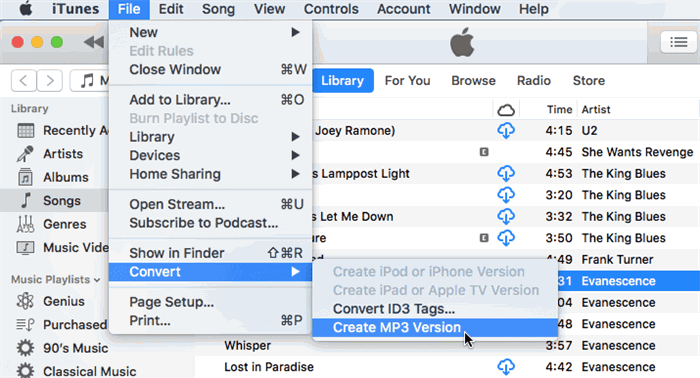 On Windows
STEP 1. Open the iTunes app on your Windows device. Then just like on Mac, you should go to Edit > Preferences in menu bar.
STEP 2. Then in the windows, click General and also Import Settings option.
STEP 3. You can notice the menu which is set beside Import Using. Here you should choose WAV as the format for converting the song to. After selecting, click OK.
STEP 4. Go back to the iTunes Music Library and select the MP3 songs you want to convert to.
STEP 5. Finally, click File > Convert > Create WAV Version to start converting the MP3 songs to WAV format in iTunes.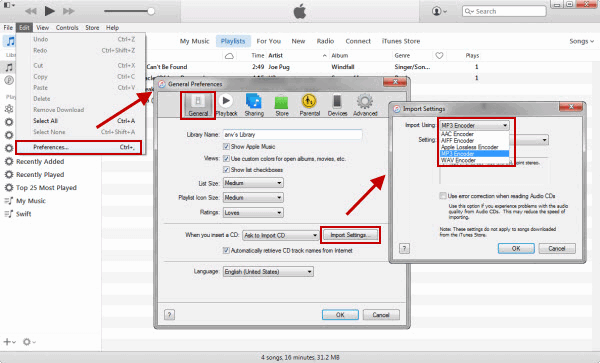 You now know two free solutions to convert your MP3 songs to WAV format, so you have enjoy the music with high quality losslessly. Take both of them and choose the one that you think is the most convenient to convert your MP3 files to WAV for enjoying the music better!
Topics:
Audio Converter
ConvertAnyVid
Excellent

Thanks for your rating.
ConvertAnyVid
View Plan Options