2 Best Solutions to Convert MOV (QuickTime) to MP3 for Free
MOV, also known as QuickTime file format, is used to store digital content such as video and audio. It is developed by Apple company, which has less compression, so the quality can be higher. As the growing popularity, MOV can be played on many media players on Mac devices. However, if you are using an old version of the systems, devices, or players, you may find that sometimes the MOV format would be unable to play. This is a problem we need to deal with.

Talking about audio file, MP3 is recognized as the most popular format with small file size, so it is the perfect choice for storing more music in a device with limited storage space. So today, we want to offer you the ways to convert MOV (QuickTime) format to MP3, then you can make the MOV audio widely accepted by more devices and players.
Solution 1. Convert MOV to MP3 with the Best Video Converter on Win/Mac
ConvertAnyVid would be your best MOV to MP3 converter because only with simple and easy-to-follow steps, you can get the MOV video converted to MP3 easily. There are 300+ formats supported by ConvertAnyVid, including some popular formats like MP4, MKV, AVI, WMV, WebM, M4V, FLV, etc., so you can change the MOV file to any other format just as you want.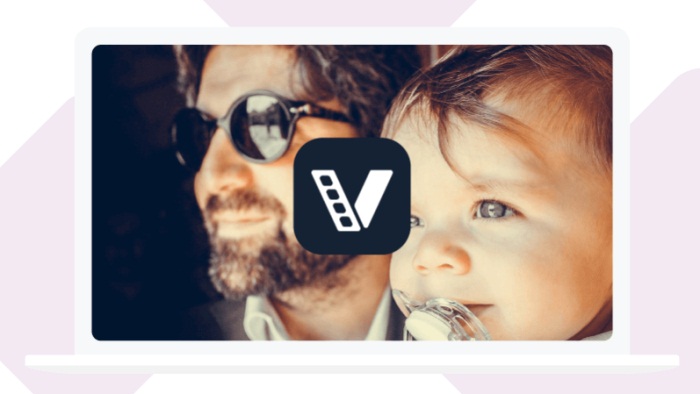 You would also be surprised by ConvertAnyVid's fast performance, which can always be maintained with stable speed. For Windows version, there set an acceleration mode, which can reach 6X faster conversion speed, so you can convert the MOV format to MP3 with very quick speed. Also, you don't need to worry about the quality, because ConvertAnyVid can easily handle the 4K, 1080p HD, 720P HD, etc. videos, ensuring the video won't be highly compressed.
Surprisingly, ConvertAnyVid offers free video editing tools such as Clip, 3D, Video Enhance, Edit for users to improve the video quality easily. ConvertAnyVid now is available for both Windows and Mac, offering both free and register versions.
Simple Steps to Convert MOV to MP3
Here are the steps you should follow to convert MOV to MP3.
STEP 1. Download ConvertAnyVid
You should go to download the official ConvertAnyVid at first. Just go to its official product page and click the download button. Also, you need to follow up the instructions for installing it properly.
STEP 2. Import MOV to ConvertAnyVid
Open ConvertAnyVid on your device, then go to "Add File" > "Add File(s)" and choose the MOV file on your computer to import it to ConvertAnyVid. Dragging the MOV file to ConvertAnyVid interface can also add the file to the program.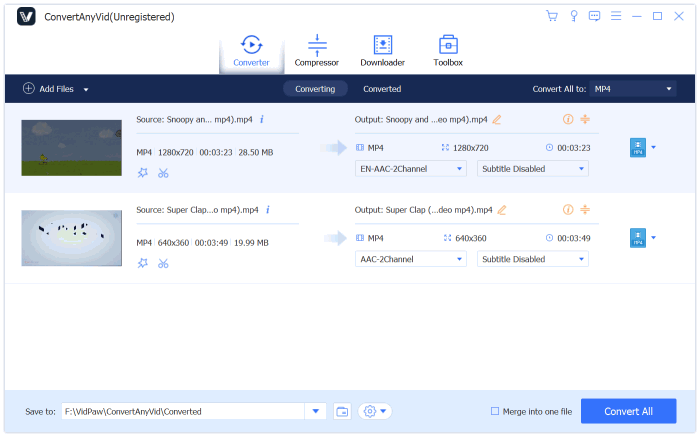 STEP 3. Choose MP3 Format
In "Convert All to", you can directly select the output format in MP3. You can search "MP3" in the menu of format, and you can find it much easier.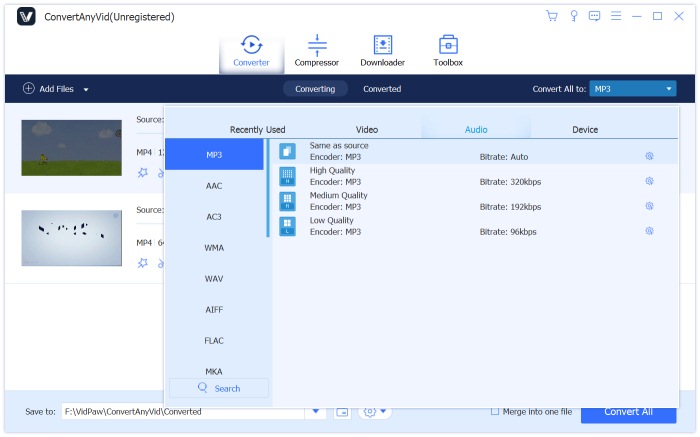 STEP 4. Start to Convert MOV to MP3
Under the workplace in "Save to", also choose an output folder you like to save the outputted files. Then click "Convert All" button and you can convert the MOV file to MP3 immediately. Wait for the conversion done and you can get the MP3 audio file.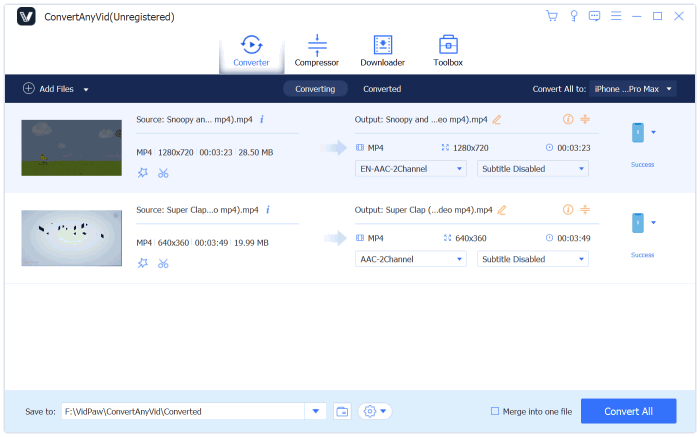 Solution 2. A Free Access to Convert MOV to MP3 Online
For some people, they don't have enough storage space on their computer, or the device performance is not so good, so they may don't want to download an extra software to convert MOV to MP3. For these people, an online converter would be better, like Cloudconvert, which can help convert MOV to MP3 online freely. This platform can also convert the file fast, and the interface also makes it easy to understand how to use. In details, only 3 steps are needed to convert the MOV file to MP3 using Cloudconvert. Here I will show you how.
STEP 1. Open Cloudconvert MOV to MP3 Converter in the browser like Chrome or Firefox. Then just hit the "Select Files" button and you can choose the MOV you need to convert from your computer.
STEP 2. Then also choose MP3 as the output format.
STEP 3. In the lower right corner, click on "Start Conversion" and you can convert the MOV file yo MP3 easily.
STEP 4. Download the converted MP3 file offline.

MP3 is certainly the most popular and widely-used audio formats in the world. Not only for the reason that MP3 is supported by most devices as well as players, but also it has smaller size, so that people can save more audio on their devices without using up so much storage. So if you are choosing a format to save the audio of the MOV video, we sincerely recommend MP3 to you.
Topics:
Video Converter
ConvertAnyVid
Excellent

Thanks for your rating.
ConvertAnyVid
View Plan Options