The Best FLV to MP4 Converter on Windows/Mac
For a long period of time, Adobe Flash Player has occupied a large market share in providing people a channel to store, deliver, or use digital videos. You may have the experience that when you open a new web page and if there are some animations, you are required to install an Adobe Flash Player app to download and view the animations. But now situation changes. Adobe Flash Player releases surprising news that Flash supported by them will be stopped at the end of 2020, which means that you will need to find another format to replace your FLV files.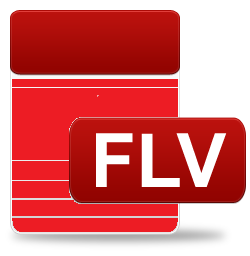 As we all know, FLV is one of the popular and commonly accepted formats to store files. However, as Adobe announces its decision, it will lead to many users to seek a new format like MP4 to keep reserving videos. Also, as technology advances, MP4 is gradually accepted by more and more applications and becomes the new standard format. If you are one of the users searching for a new video format, follow this blog and you will get the right tips.
Part 1. FLV VS MP4 Format
Before posting an instruction about how to convert FLV to MP4 format, I would like to illustrate to you explicitly the difference between FLV and MP4 format.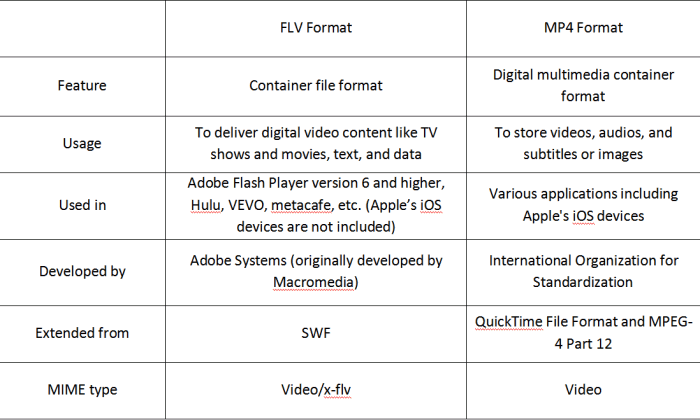 Part 2. The Best FLV to MP4 Converter on Win/Mac
After comparing FLV and MP4 format, we can know that MP4 is more of a fashionable and commonly used format within many different apps. Therefore, converting your file into MP4 format will be safer and have a longer time of reservation. In this blog we would like to introduce the best converter to transfer your FLV files to MP4, ConvertAnyVid.
With high rating by users, ConvertAnyVid is a professional and reliable video converter. No matter which format you have, you can convert it to other more than 300 popular formats like AVI WMV, M4V, and MP4. Also, it is highly compatible. Therefore, you can process FLV to MP4 on any devices including Mac and Windows.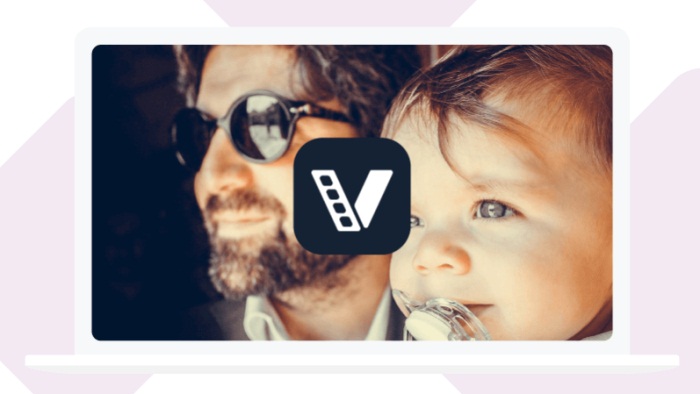 With a clearly designed user interface, you won't spend too much exploring how to use its functions. One of its sparkling features is that it allows you to output files to 1080 HD quality which guarantees you an enjoyable experience. Furthermore, it offers specially installed acceleration technology for Windows version whose converting speed is 6 times faster than other apps'. One another important thing about ConvertAnyVid is that it offers you space and chances to edit and customize your videos before starting the conversion.
How to Convert FLV to MP4 on Win/Mac
I know that you would like to have a try on this amazing app now. Let's start our procedures of using it to convert FLV to MP4 now!
STEP 1. Download and Install ConvertAnyVid
First, you need to go to the official website and head to ConvertAnyVid product page. Then select Win/Mac version according to what you need. You are free to select the free trial or the purchased version in your own preferences.
STEP 2. Import FLV Files to ConvertAnyVid
First, after you download ConvertAnyVid on your computer from the official website, you can open it and let the program know which FLV file that you want to convert. Click on Add File on the top left corner. Then you can select the FLV file that you would like to convert from your computer and tap Open on the bottom right corner to import your FLV file.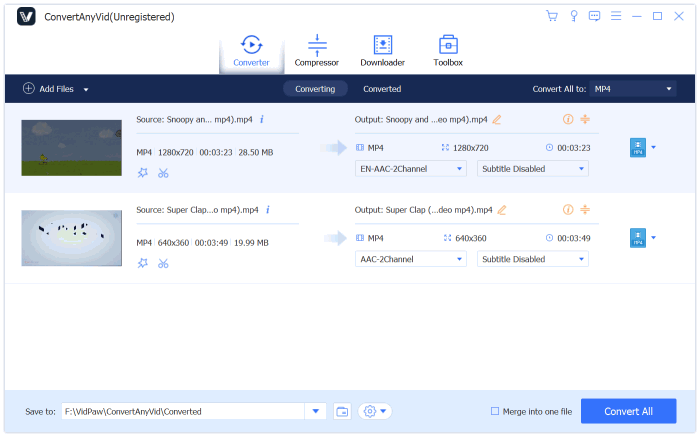 (Optional) STEP 3. Edit the Video on ConvertAnyVid
As we notice, on the top menu of ConvertAnyVid, you will have Edit, Video Enhance, 3D and Clip buttons. After you import the FLV file, you can start to create your own videos. For example, you can set the length or crop the video. After you have done customizing your video, you can enter into the next step.
STEP 4. Select Output Format as MP4
In this step, you need to choose the output format for the FLV video as MP4. From the top right of the user interface of ConvertAnyVid, you will find an option of Convert All to where you can choose one output format. Click on the little arrow on the right and you will lead to a drop-down menu. Choose MP4.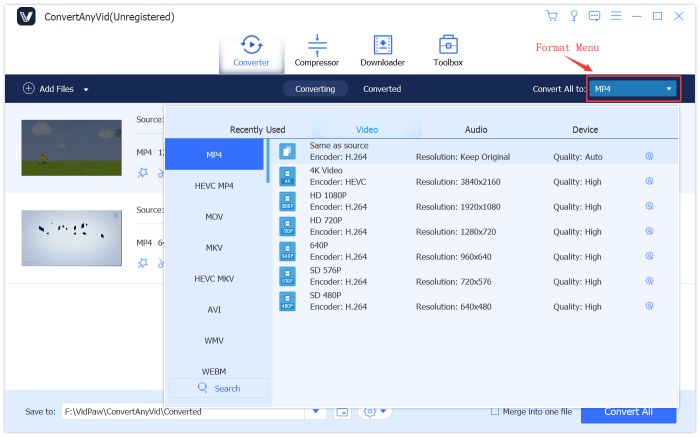 STEP 5. Convert FLV to MP4 in ConvertAnyVid
When all is done, the last thing you need to do is to select one place on your computer to store the outputted file through Save to below the workplace. Simply tap Browse and you can find an output folder for saving the converted file on your PC. After you choose the place, the exciting thing to do is to click on Convert All on the right and you can save the video on your computer successfully.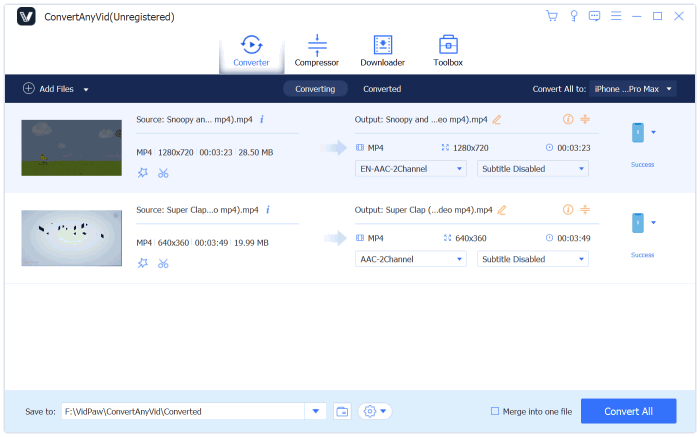 Part 3. Freely Convert FLV to MP4 Online
If you feel like that you don't want to download an application and occupy large room on your computer, we also recommend you another Online Video Converter to convert FLV to MP4. On this serving converter, you can choose 15 different languages to use at your convenience. Therefore, you don't need to worry that you are not correctly using this converter.
Like ConvertAnyVid, Online Video Converter allows users to convert videos that are placed on different video sharing platforms like YouTube, Dailymotion, and Vimeo. It also offers users various choices of formats for outputting videos and audios. For example, you can convert videos to MP4, AVI, and M4V, etc. Furthermore, with an easy-to-use interface, you can directly find the entry of converting videos.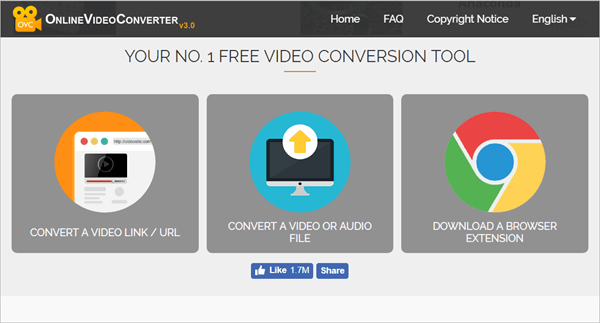 STEP 1. Input FLV Videos to Online Video Converter
First, please open a new tab on your browser and navigate to media convert on Online Video Converter. After you open Online Video Converter, you will see a window saying Select or Drop File to lead you to input the FLV video that you would like to convert. Then please find the FLV video which is previously stored in your file. Drag the FLV video to this window. Or you can also click the button to manually browse your computer and add the FLV video to it.

STEP 2. Choose from FLV to MP4
After you have uploaded the FLV video file, Online Video Converter will help you analyze the video file automatically and will ask you to choose one format to output. Please select .mp4 from the drop-down menu of format bar offered by Online Video Converter. And then click on START.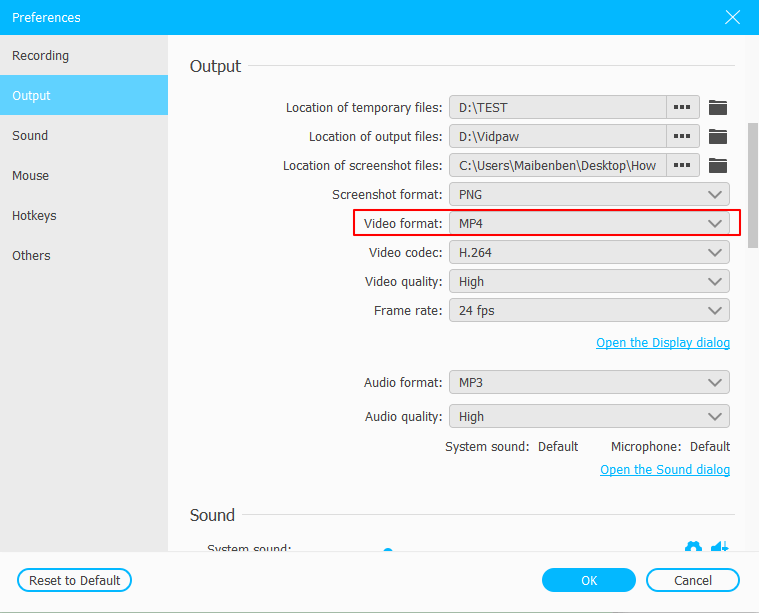 STEP 3. Convert FLV to MP4
Next Online Video Converter will start working to convert FLV to MP4. After finishing converting, Online Video Converter will generate the Download option for you to save the MP4 file on your computer. Just click it to download the converted MP4 file. Also, the tool will provide a QR code for you to download the file on other devices simply by scanning the code. If you have other FLV videos to convert to MP4, you can click on Convert Again to continue converting.

Two different ways of converting FLV to MP4 are being finished introducing. Either way is simple and easy-to-manipulate. For the first way, you can customize your video before converting while you can save your space on your computer for the second way. Choose the one that is suitable to your style and convert your FLV files to MP4 for longer time of reservation and playback!
Excellent

Thanks for your rating.
ConvertAnyVid
View Plan Options