How to Screen Capture Flash Videos from Website to MP4
Flash Video is a popular container file format that is embedded within SWF files in web pages to deliver digital video content. What if you find some interesting flash videos on the web and want to watch them offline when you're away from a network connection? Are you looking for a way to download or capture flash videos from websites?
Video downloaders claim that they support to download any video from any website. However, not all the flash video can be successfully parsed and downloaded. Thus, we'd like to introduce another efficient method to help you capture flash streams from Chrome, Firefox, and Internet Explorer. That is, using the best screen recorder - RecordAnyVid.
Part 1. [Popular] Best Flash Video Screen Recorder for Windows/Mac
RecordAnyVid is one of the best screen recorders to help you capture flash video for convenience. Apart from recording screen to video, RecordAnyVid has the ability to record audio-only either from computer system sound or microphone. Moreover, you can personalize the video with texts, rectangles, circles, and others using the drawing tools during the recording.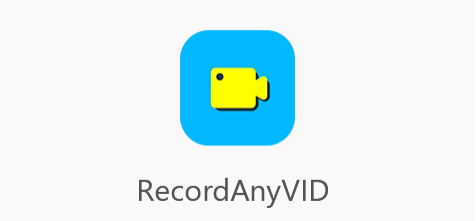 Why RecordAnyVid would be the top choice when capturing flash video from websites?
✓ Both Windows and Mac versions are available for easy and high-quality flash video capturing;
✓ Record all screen activities such as movies, TV shows, gaming, online videos, etc.;
✓ Capture the screen and save flash videos in plain formats such as MP4, MOV, MP3, WMA, etc.;
✓ Advanced preferences settings provided for users to personalize some functions and shortcuts as they like.
Note: As mentioned, RecordAnyVid is a user-friendly program with an extremely simple interface but provides a lot of practical and preferred settings for the user to choose from. If you want to customize any shortcuts to fit your desire, click the three-line icon at the top right of the interface to access the following settings window and make some changes. From here, you can also modify other settings.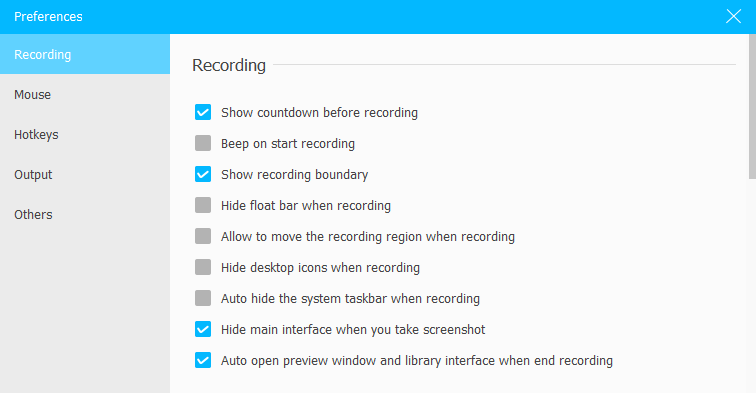 Part 2. Tutorial on How to Screen Capture Flash Videos to MP4
The next portion is a step-by-step tutorial on how to screen capture flash video from Chrome/Firefox with the help of such a brilliant screen recorder. Check for it before recording your favorite flash streams.
Step 1. Install Flash Video Recorder
First, click the "Download" buttons above to get the installation package of the Flash video recorder. After that, install it following the wizard to access the recording tool on your device ultimately.
Step 2. Launch RecordAnyVid Screen Recorder
Once installed, launch RecordAnyVid and then click the "Video Recorder" section to get the setting page. Make sure to select toggle the switch into "On" for "System Sound" to capture the audio of the flash video.

Note: The defaulted output recording is in MP4. If you want to save the flash video in other formats, click the "Output" tab in the "Preference" windows and change "MP4" to other options from the drop-down menu.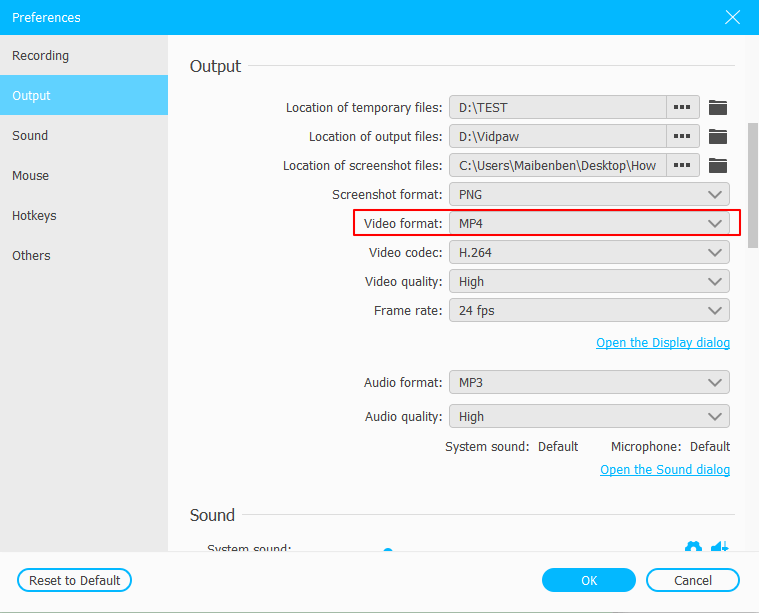 Step 3. Select Recording Area
Now, access any flash video that you want to capture on your web browser, and then go back to the interface of RecordAnyVid to select the recording region. Choose "Full" to record in full-screen mode or "Custom" to select a particular area.

Step 4. Start and Complete Flash Video Recording
Once done, click the "Rec" icon on the right to start recording the flash video. Once the video ended, click the red button from the recording toolbar to stop recording.

Step 5. Save Flash Videos
A preview window will appear for you to watch the recording immediately before saving it. Click the "Save" button to keep a copy to the destination output folder. Then, a list of all the recordings will appear in the recording history window. Now you can select the file and click the play icon to watch it.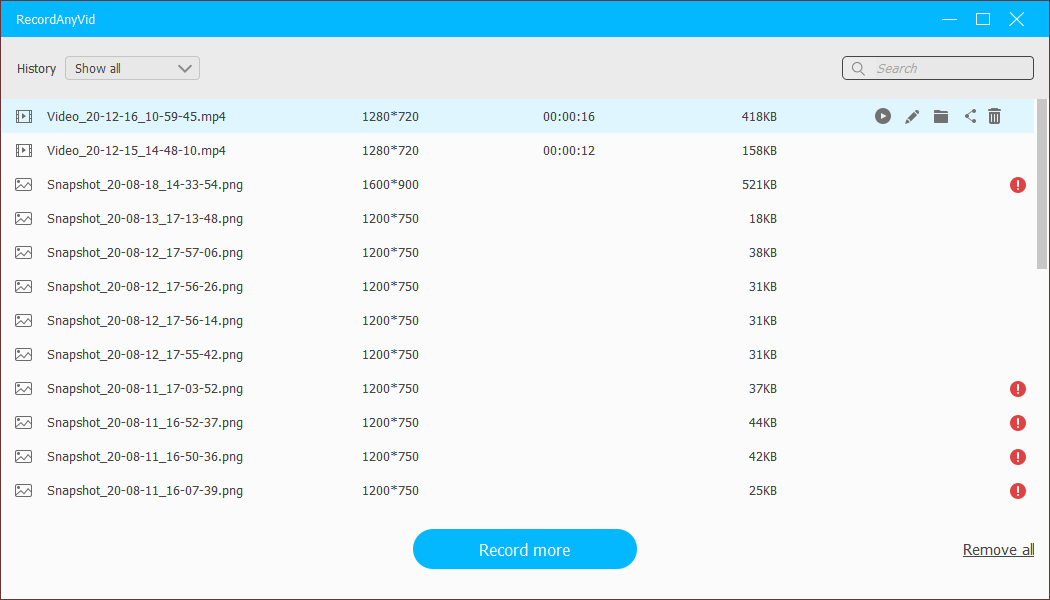 Do you want to watch your favorite flash videos anywhere anytime? Are you annoyed when you want to share a flash video with your friends but have no internet access? Don't hesitate to try the above-mentioned way to capture your favorite flash videos from websites!
Topics:
Capture Flash Video
RecordAnyVid
Screen Recorder
Excellent

Thanks for your rating.
RecordAnyVid
View Plan Options