10 Best Video Editor for Beginners on PC [Free and Paid]
No matter on social media or other various video sites, live videos, uploaded videos or vlog, professional or ordinary video users, you'll be amazed by the fantastic video clips those people make: knowing how to edit the videos to be attractive is really powerful! Video editing is a knowledgeable thing because good editors can use the effects on the videos to express certain kinds of feelings to the audiences.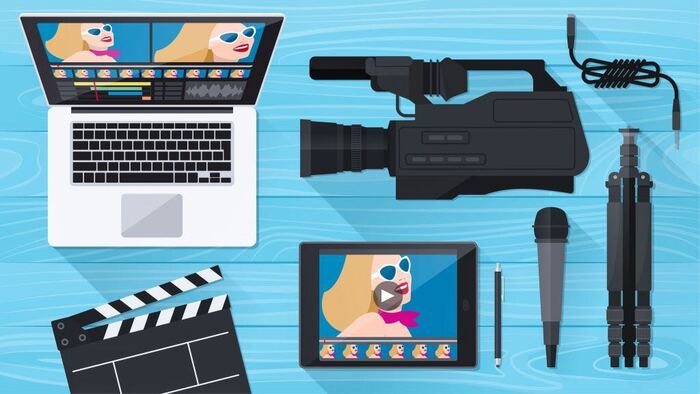 Do you also want to learn such video editing skills, even you just simply want to record your daily life and edit it into a vlog? If you already have the idea of learning video editing, act on it. Nothing is difficult in the world if you try it hard! Today, for the video editing beginners, I'd like to recommend the 10 best video editing software to you!
10 Best Video Editor for Beginners
No.1 EditMyVid
EditMyVid is an easy-to-use video editing tool with plenty of special effects and helpful toolkit.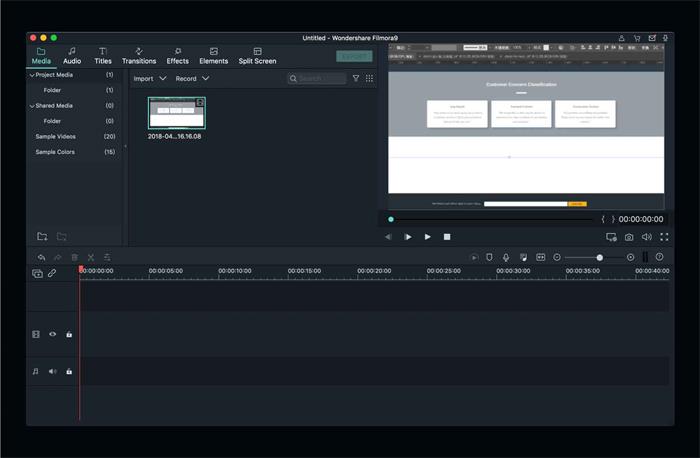 Platform: Windows & Mac
Price: $39.99/Year and $59.99 for lifetime
Free trial: Free version available
EditMyVid has professional toolkit for editing videos, for example, it has the functions of capturing screen content, customizing voice over, setting variable speed, rotating the video, etc. which is enough to meet the simple and basic needs of the primary video editors. EditMyVid presets more than 50 free tracks and sets them up with separate covers for users to use.
EditMyVid also has a frame-by-frame preview function, allowing users to control audio and video frame by frame, making the video editing to be more accurate. This program also has a unique editing track section, with hundreds of subtitle effects, over 480+ amazing effects provided. Users can also collect their favorite materials for future use.
In addition, EditMyVid has many professional and helpful functions, no matter the special effects of transition, the superposition of materials or the format of preservation, are available for choosing.
No.2 iMovie
iMovie gives Mac users an easy way to get started creating high-quality movies with their own video clips. This free tool is already very useful and functional.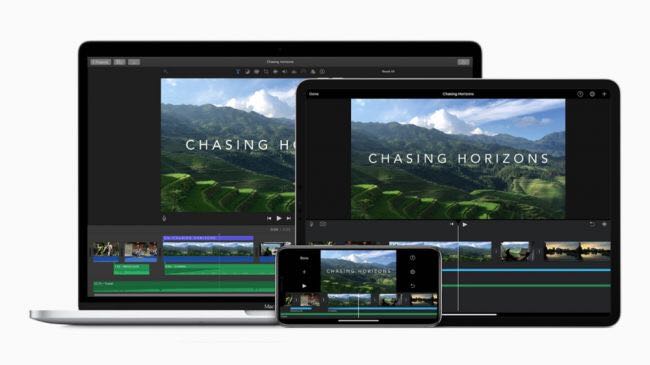 Platform: Mac & iOS
Price: Free Download
iMovie has 14 Trailer templates for you to choose from, including fascinating pictures, and original soundtrack from the world's top movie musicians. You can customize the movie producer logo, actor list and producer list and select the most suitable videos and photos for the adding into your trailer.
You can easily add video as cutaway, picture in picture, green/blue screen and split screen to the original editing one, creating a more awesome video. In addition, iMovie provides a large number of music in its library that are freely to use for facilitating your soundtrack production, which can be automatically adjusted to match the length of your video clip. iMovie also allows users to add sound effects, songs, and your own narration from the local folders on your devices. Moreover iMovie supports 4K video editing and sharing, and you can even extend handling to the video shot at 1080p and 60 fps.
No.3 Adobe Premiere Pro CC
Adobe Premiere Pro CC is a leading video editing software for movies, TV and the web.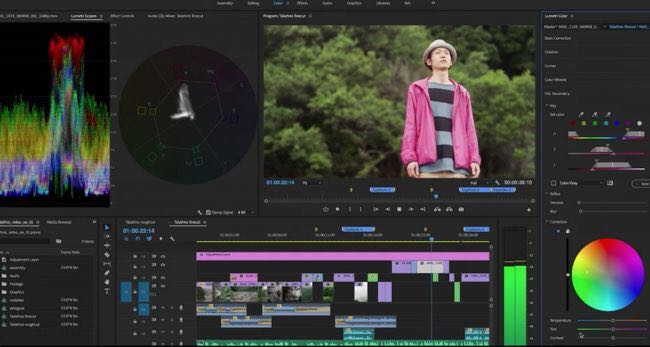 Platform: Windows/Mac
Price: Premiere Pro CC Single App -- US$20.99/mth
Premiere Pro CC All Apps -- US$49.94/mth
Free trial: 7-days
Adobe Premiere Pro CC has a variety of creative tools that tightly integrate with other Adobe applications and services to help users create beautiful movies and videos. Compared with the previous two, this software is more professional. The reason why I recommend it to beginners is that some people will consider to be engaged in video editing in the future, so it is better to use more professional software at the very beginning.
Adobe Premiere Pro CC is supported by almost all platforms and provides various output formats. From 8K to virtual reality, users can output the edited videos with the best quality they need. Native file support, lightweight agent workflows, and faster prores HDR allow users to handle media as they wish, even you are working with a mobile workstation. Premiere Pro works seamlessly with other applications and services, including After Effects, Adobe Audition, and Adobe Stock, to enable even better user experience.
No.4 Adobe Premiere Elements
Adobe Premiere Elements is a super friendly video editing software for beginners.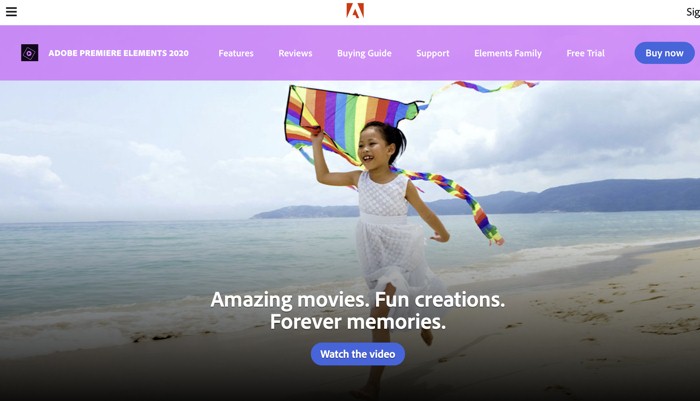 Platform: Windows/Mac
Price: US$69.99(one-off purchase)
Free trial: 30 days
Of all the video editors in this post, the Adobe Premiere Element is the most beginner-oriented one. Its design makes video editing as easy as possible for its really simple user interface. Some video editors assume a certain familiarity before you start, but Adobe Premiere Element is ideal even for beginners. Its interface features large buttons and clear labels. There are also excellent tutorials provided to help bridge the gap between using wizards to create videos and using more traditional multi track timelines.
Unlike Adobe's advanced software such as Premiere Pro, the Premiere Element is only required to be purchased once, so you don't have to pay monthly for using it continuously. It's also one of the most affordable video editors for beginners to use the professional one but in a comparatively lower price.
No.5 Hitfilm Express
Hitfilm Express is a free and powerful editor with well-performed add-ons to suit your all kinds of video editing needs.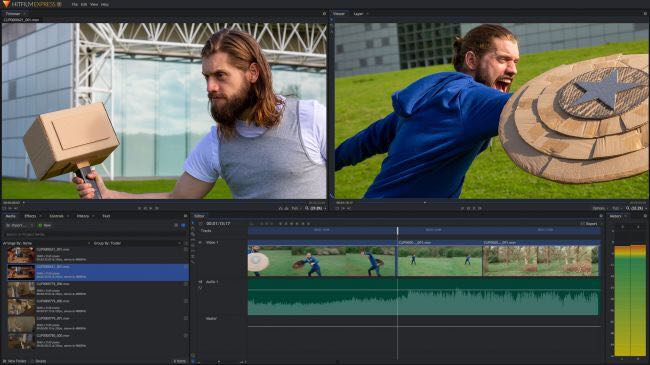 Platform: Windows/Mac
Price: Free Download
Hitfim Express is committed to provide professional-level video editing features but with simple-to-use functions and no subscription fee. The editor is very impressive with its advanced video editing tools and a great set of audio and video filters. Layers and masking, compositing options, and chroma keys create effects on the green screen are all the helpful tools that you can use to make awesome video content, films, vlogs or gaming videos. Additional tools are available for pro users, so when you get more familiar with this program and want to get deeper into using it, you can extend to the HitFilm Express with premium plugins.
In fact, the free video editor is almost enough for beginners. Another highlight of this tool is that the edited videos can be directly upload to YouTube, so it is really a very convenient video editor for vloggers and YouTubers.
No.6 Apple Final Cut Pro X
Final Cut Pro X's innovative features and intuitive interface design can be used to further enhance the efficiency of video post-production.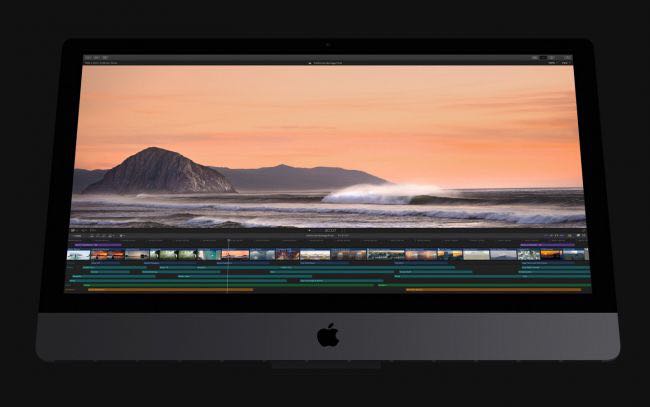 Platform: Mac
Price: $299.99
Free trial: 30 days
The low-key and simple interface of Apple Final Cut Pro X allows you to make full use of the processing space on any display. The new Magnetic Timeline breaks through the traditional track-based editing mode, and allows you to easily experiment with story ideas by moving and trimming clips without collisions or sync problems.
Excellent multicam editing function enables you to automatically synchronize videos of different formats, frame sizes and frame rates, up to 64 angles. Final Cut Pro X has strong material sorting ability, so that you can use automatic metadata and custom keywords to find fragments. The latest version of Final Cut Pro also supports multi touch bar and wide color gamut workflow, making full use of the powerful features of the new MacBook Pro.
No.7 CyberLink PowerDirector
CyberLink PowerDirector supports the most popular and advanced 360° film editing, subverting your new vision of creation.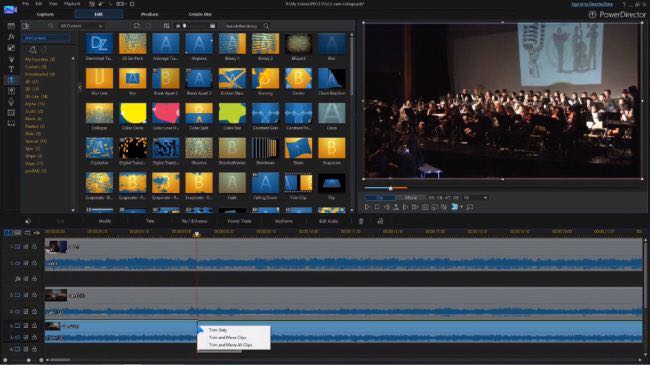 Platform: Windows/Mac/Linux
Price: $79.99
Free trial: 30-days
CyberLink PowerDirector adopts a brief user interface, supports multiple languages, and provides a variety of simple and clear themes for free using. At the same time, CyberLink PowerDirector supports the most popular 360° video clip editing, chroma key editing, and multiCam editing features. Through CyberLink PowerDirector, you can turn your bold challenge into amazing videos, with clear and smooth pictures. Even the novice can operate the this video editor quickly.
Because more and more players supports to be compatible with mobile devices and shoot straight videos, CyberLink PowerDirector supports editing videos in vertical direction, allowing you to enjoy full-length videos without seeing the black backgrounds on YouTube, Facebook and Vimeo while streaming the videos.
No.8 Corel VideoStudio Ultimate
Corel VideoStudio Ultimate is a digital video editing software designed for individuals with simple but functional features.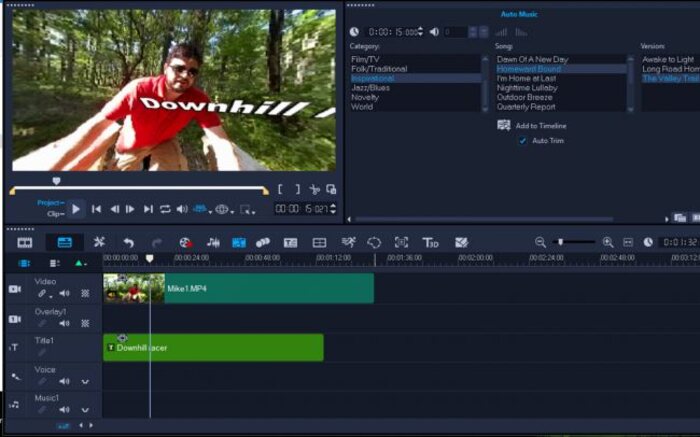 Platform: Windows
Price: One-time payment of $89.99
Free trial: 30-day
With friendly and concise interface, Corel VideoStudio Ultimate contains a lot of video editing parameters that are available for free using. The program also provides beginners with many useful tutorials and help manuals, including comprehensive details about the video editing processes for them to quickly get familiar with. In addition, Corel VideoStudio Ultimate offers a library, which is a place where you can store all kinds of items, such as videos, pictures and songs in it, so you can access them more conveniently. It also comes with a variety of templates, effects and transitions to let you customize the video to be more awesome and fluent.
You can add audio files and place them in the preferred location in the timeline. Corel VideoStudio Ultimate also has audio suppression mode, which will reduce the music volume if you consider that the voice volume is too loud, so you can hear the narration clearly when there is background music. All in all, Corel VideoStudio Ultimate is an impressive application that allows you to easily create amazing videos.
No.9 Pinnacle Studio Ultimate
Pinnacle studio is a fast, full-featured, near-professional-level video editor for beginners.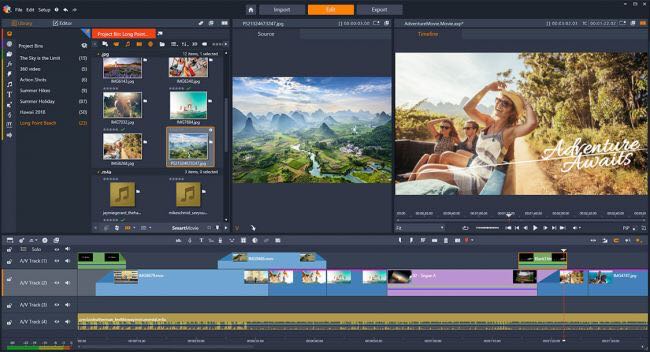 Platform: Windows
Price: $129.95
Free trial: 30-day
Pinnacle Studio Ultimate has everything you'd expect from a professional video editor. This tool allows you to create overlay effects based on shape, text, and selection. Creating animated GIF from a video and batch processing video are its outstanding features. Pinnacle's interface features flat surfaces with pleasing black and gray color, making the tool look more advanced. The Pinnacle Studio Ultimate provides an unlimited number of tracks for freely usage. In addition, you can change the relative size of the panel and preview the movie to full screen. Pinnacle allows you to create freeze-frames in 360-degree footage.
Pinnacle Studio Ultimate has the magnetic timeline. Like Adobe Premiere Pro, you drag and drop any clip you like into the existing one, and you can turn that behavior off, if you prefer.
No.10 DaVinci Resolve
DaVinci Resolve provides professional quality color correction and audio mastering, enabling more outstanding video editing outcomes.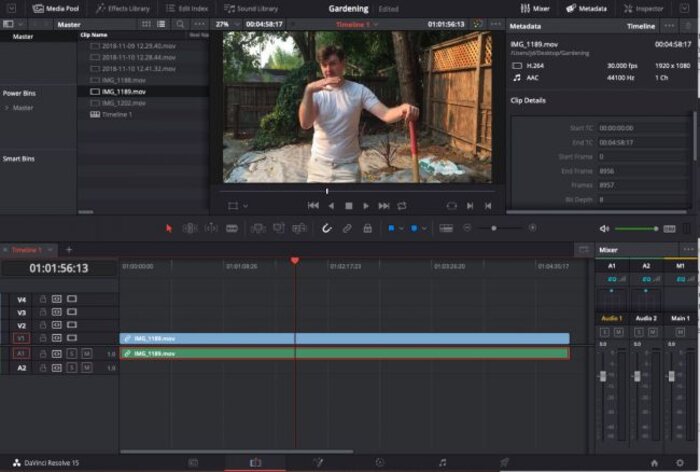 Platform: Windows, Mac, Linux
Price: Free Download
As a professional video editor, DaVinci Resolve has the expertise to make a movie. It can be used on a variety of platforms freely, that is quite user-friendly. DaVinci Resolve has particularly powerful color correction and audio capabilities, so if those are your priorities, then this video editor could be a great help.
DaVinci Resolve has not only the traditional color features (curve editors and primary colour wheel), but also facial recognition and tracking, so you can apply them to adjust even color of people's skin color, eyes and lips. DaVinci Resolve uses Fairlight, a set of high-end editing tools which can mix and master up to 1,000 channels.
These are the best 10 video editors we would like to recommend for beginners to use, and the final choice is on yours. There are plenty of choices on the Internet, and every video editor boasts brilliant features and innovative add-ons. But considering that everyone's needs are different, even if we are just as beginners, a suitable choice is more important, and sometimes professional video editing may not be the best for enthusiastic amateurs. So I hope you can find a suitable video software from the above recommendation to edit your own videos.
Topics:
Video Editor
EditMyVid
Excellent

Thanks for your rating.