It seems that DVD is getting out of favor because the storage space of the devices like mobile phones, tablets, and computers are getting larger and larger. Other storing items like USB is a trend for its small size and portable advantage. By comparison, DVD is large, and will be easily damaged. So a majority of people would not consider to use DVD for storing their media files.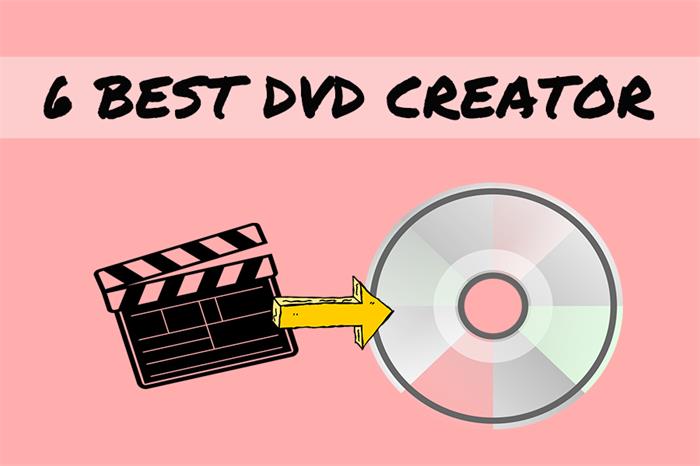 But for some people and under some special occasions, DVD is still useful. For example, when you want to DIY a special DVD with the wonderful moments and send it as a gift to your beloved friend; save the precious traveling moments you spend with your family, etc. For these people, a DVD creator should be a must on your PC, which can let you easily create a special DVD with any content you want. For you, we collect the 6 best DVD creator software for Windows and Mac in total. If you need one, keep on reading.
Part 1. FREE 6 DVD Creators for Windows and Mac in 2020
If you have been ready for checking the best DVD creators in 2020, here we go. In this part, the 6 DVD creators free tools for both Windows and Mac, which are popular in 2019 as well, will be introduced to you.
#1. BurnAware
BurnAware stands in the first place of the list, which ranks as one of the best DVD creator in the the passed year. It highly supports Windows systems, including Windows XP, Vista, Windows 7/8/8.1/10 (both 32 and 64 bit), so it is absolutely the DVD creator Windows version. BurnAware is a full-featured helper that can help burn DVD with pretty cool functions. In general, the services BurnAware can bring includes image creation, content backup, basic disc burning, erasing, copying and audio track extraction, data recovery. You would find it really helpful not only in DVD burning.

#2. WinX DVD Author
As its name goes, you will absolutely become a DVD author after using this software, because you can just customize your own DVD freely. WinX DVD Creator will offer you all the supports on creating the best DVD for yourself. It is an easy DVD creator with powerful built-in encoder as well as fast performance speed. WinX DVD Author can be compatible with Windows 10, and the whole program is 100% secure for using. If you are finding a DVD creator Windows version, you really should take WinX DVD Author into consideration.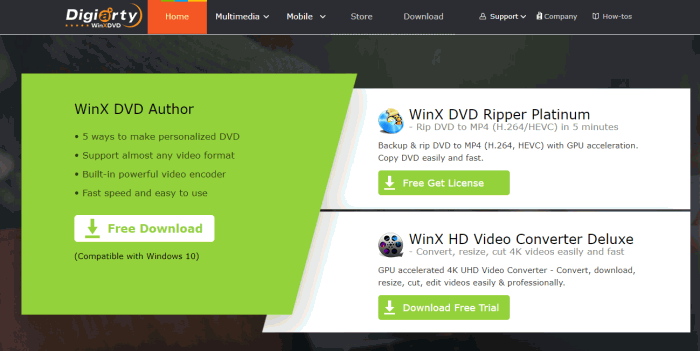 #3. Ashampoo Burning Studio Free
Another DVD creator Windows helper should be Ashampoo Burning Studio Free. This is also a free tool that offers users the simplest but professional DVD burning services. You can burn any data to a DVD disc easily with Ashampoo Burning Studio Free. No extra fee will be required while using this software, and it is compatible with Windows 7/8/10. Not limited in DVD burning, you can also use Ashampoo Burning Studio Free to extra audio from CD and save it in audio formats like MP3, WMA, and WAV.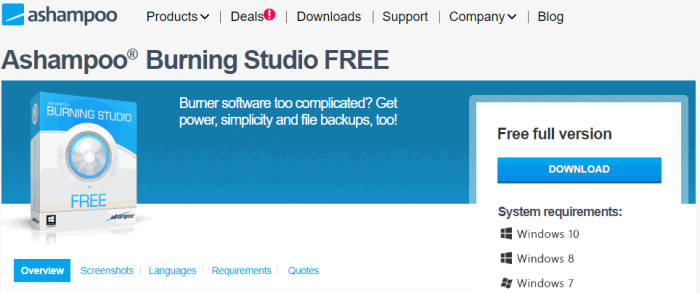 #4. DeepBurner
Another good DVD creator is DeepBurner, which is a simple but helpful DVD creating tool that is stuitable for all people to use. It enables you to realize the dream of making a personalized DVD with all content you like. You can also create some amazing photo albums, making some ISO images with DeepBurner. Although this software provides the best services, it is not difficult to use. If you want to upgrade the free version, there also provides a register version for professional users to choose.

#5. DVDStyle
DVDStyle is outstanding for its cross-platform DVD creating service. Not only for Windows, DVDStyle can also work as the DVD creator Mac version for serving Mac users well. Also, like other DVD creator free software, DVDStyle is completely free for using. It provides all the basic video editing features as well, so you are sure to have the ability in creating your most satisfied DVD disc. Why not give it a try?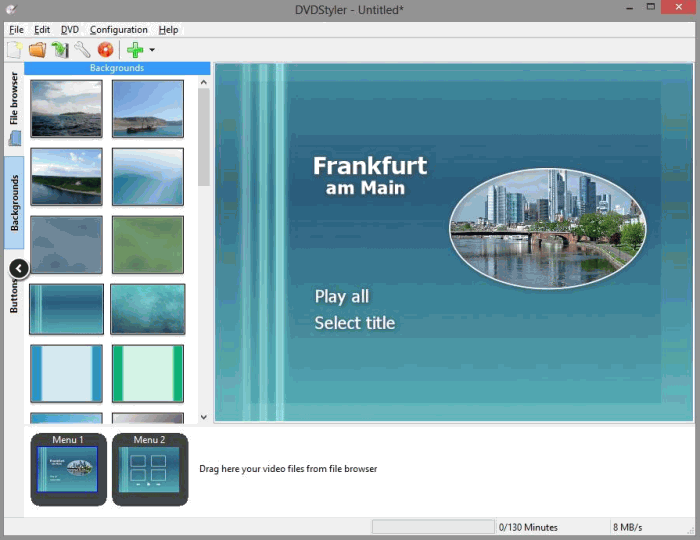 #6. CDBurnerXP
Last but not least, CDBurnerXP is also a good choice if you are seeking for a free but helpful software to burn DVD or CD. Although CDBurnerXP has less features comparing other professional DVD creators, it has been excellent for acting as a freeware that requires no charge. For basic users, there are enough functions provided inside the app for them to create the DVD or CD they need. So if you only want some basic DVD creating features, CDBurnerXP is completely enough for you.

Part 2. [Guide] Best and Easy-to-Use DVD Creator of All Time
The above 6 DVD creators are the best ones that have been used by many users in 2019. In the new year 2020, there has one outstanding DVD creator stands out, which is regarded as the best and most easy-to-use DVD creators of all time. In this part, I am going to introduce it to you. That is DVD Creator.
DVD Creator just makes the DVD making process so easy to be achieved. It provides a simple main feed, but many useful functions to let people realize their hopes of creating their dreamed DVD with just simple steps. Tools like the DIY menu and video editor provided inside the app is able to allow people enhance the videos before burning them into DVD. You can even create chapters, or add some special effects to the video content.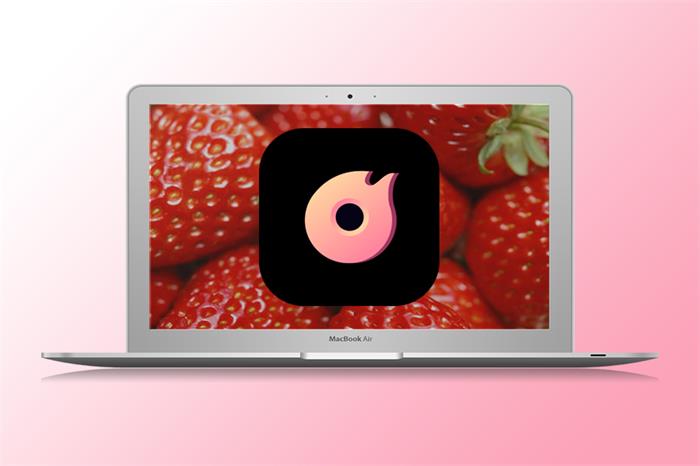 For the video formats that DVD Creator support, you will find that this powerful DVD creator can actually support to burn videos with all mainstream formats, including the most popular formats like MP4, MKV, AVI, and MOV. You are able to burn the videos to both DVD and Blu-ray discs. In addition, creating ISO image files is also available.
Here are the simple steps you should follow to create the DVD using DVD Creator.
STEP 1. Select Disc Type and Add Media Files
First, launch DVD Creator on your computer. When you enter the main feed, the software will ask you what type of disc you are going to create. Just choose from DVD disc or Blu-ray disc.
Then it comes to another step, which will let you select the media files you want to input to the disc from your computer. Just click on the Add Media Files option to import the videos you want to burn into the DVD disc.
Note:
1. Remember to insert a blank DVD disc to your computer as preparation.
2. The files you can import has a maximum limitation. Remember to check the estimated capacity of different disc type in the bottom of the media files adding interface.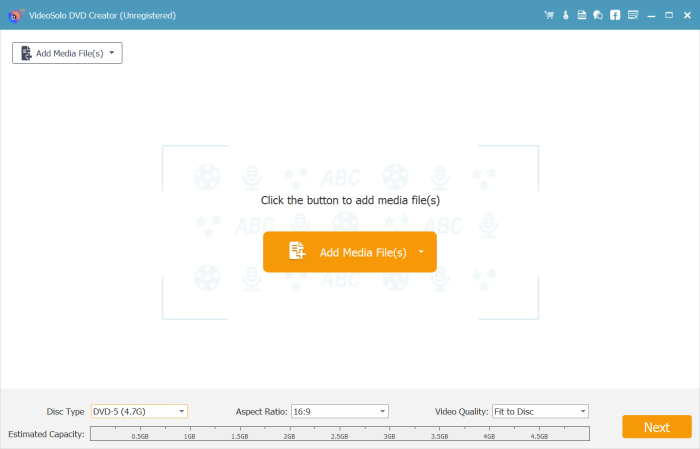 STEP 2. Edit Videos with Power Tools
After adding the media files to DVD Creator, you can click on the Power Tools button in the top right corner of the interface to use the provided tools for editing the videos. For example, there are Video Tools you can use to edit the video, audio, subtitle, and clip the videos if you need. Chapter Tools are also provided. If you want to customize the chapters of your DVD, use them here.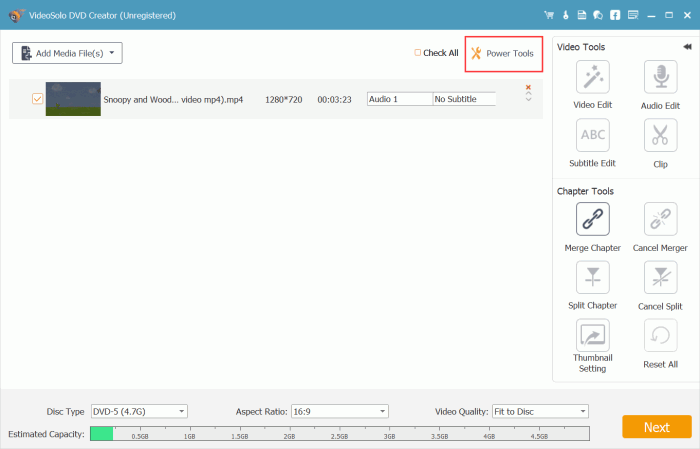 STEP 3. Customize Menu for the DVD Disc
After editing the videos and clicking on Next, you will be moved to the part where you can customize a menu for your DVD disc. There are 17 menus provided for you to make your DVD look more vivid. You can also edit the elements on the background of the menu according to your needs. If you don't want to set menu for the DVD, just check No Menu and click the Burn button.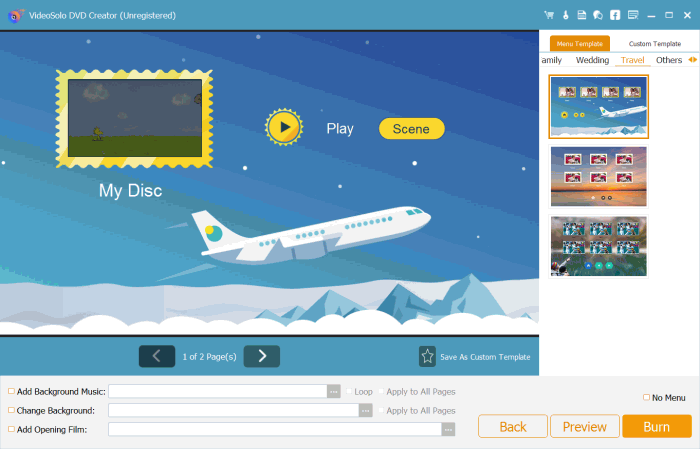 STEP 4. Output Settings
Here in this part, please do some settings on the output files you are going to burn. You can choose to output the files to ISO files, select Burn Engine, choose the TV Standard and Playback Mode according to where you want to play the DVD disc on.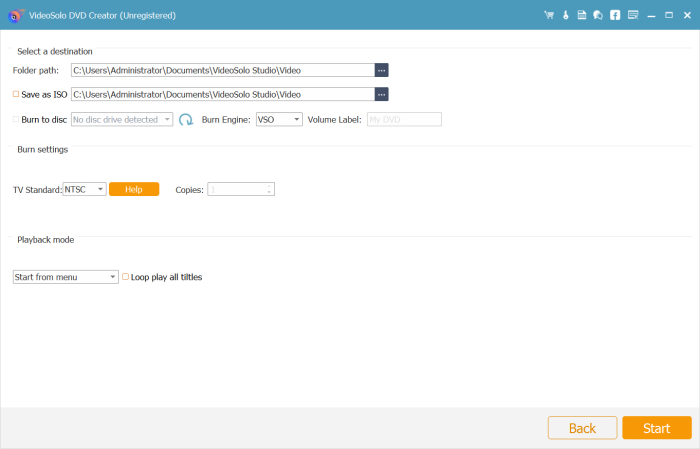 STEP 5. Burn Videos to DVD
Finally, when you have made all the settings and is sure that the content is the one you want to burn to the DVD disc, you only need to click on the Start button to begin the burning process. If you are not satisfied with the settings or editing effects done before, click Back and review again.
After reviewing the 6 best free DVD creators in 2019 and the best one of all time, have you gotten any idea about which one to choose? For me, DVD Creator is the best choice because its menu function just catches my eyes! What about you?