AnimeLab is a world famous anime watching website. Millions of visitors find anime on this website for playback with ease. You can enjoy the classical and popular anime series in AnimeLab; also, you can find the latest updated cartoon movie here as well.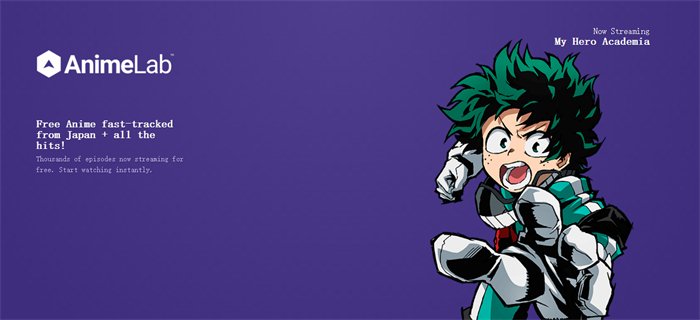 However, sometimes AnimeLab may show the errors, and you are not allowed to watch anime by using it; when AnimeLab does not have the anime sources which you want to find; or some anime series on AnimeLab need users to pay fee for streaming, the experience for watching anime on the site will become unfriendly. If you feel inconvenient while using AnimeLab and want to find other alternatives to it, the following 8 websites are highly recommended.
8 Best AnimeLab Alternatives
1. Animestreams
The first to recommend is Animestreams. Animestreams is regarded as one of the best AnimeLab alternatives selected by users. It is professional in video streaming and has a large number of anime sources, from the classic to latest ones. In the homepage of Animestreams, it will introduces the trending anime to you so that you can get the latest information about the recent updated anime.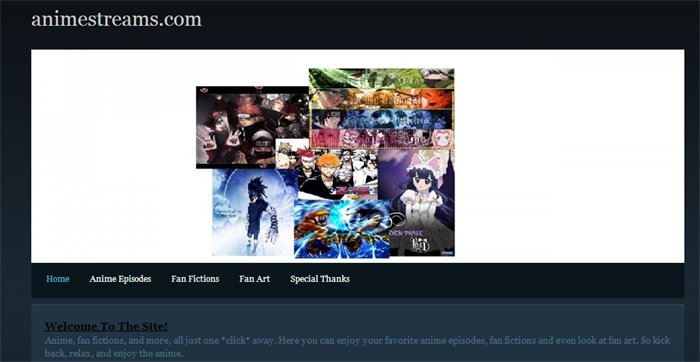 2. KissAnime
KissAnime is very suitable for whom is a big fan of Japanese anime. It is also considered as a good alternative to AnimeLab for free accessing and streaming anime episodes online. KissAnime updates the anime and cartoon very quickly to keep the database up-to-date. If you click the "like" to one cartoon, you are setting the update notice. When the anime is updated with new episode, you will get an email from the site so that you can catch the new videos in time. KissAnime also divides all anime resources into different genres. You are able to choose the one that is your favorite to discover more series you like in it.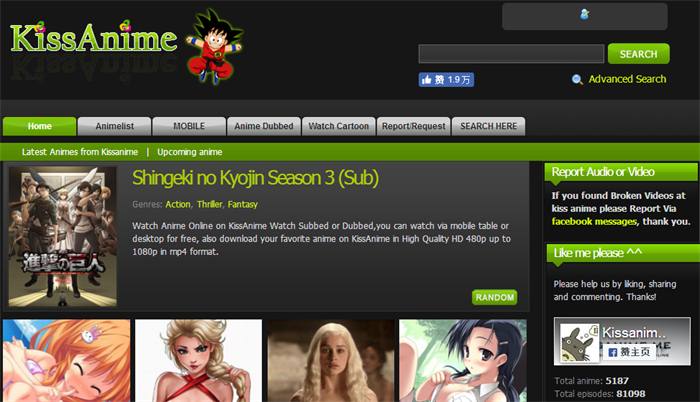 3. BabyAnime
BabyAnime is also a famous anime online streaming site like AnimeLab. It has huge sources in anime series. You are able to find out the one you like in BabyAnime. With its brief homepage, you can learn how to use the platform within minutes. When you land on BabyAnime's homepage, just choose one link and enter it directly. What is very different in BabyAnime is that the site also has some interesting cartoon episodes that are offered to little children to watch.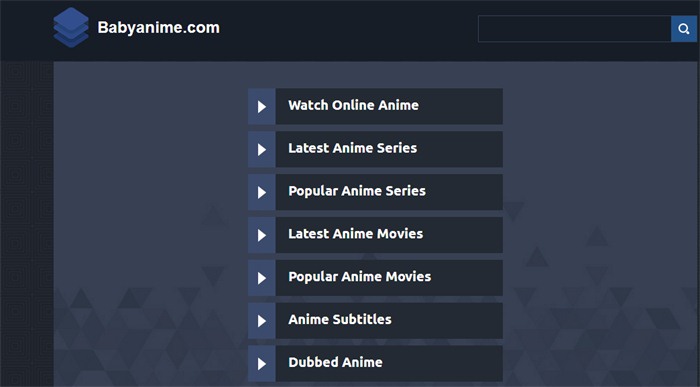 4. Daisuki
Daisuki is a popular anime sharing and watching website which can be a perfect alternative to AnimeLab. It not only provides a platform that user enjoy the latest anime videos, but also offers a club for users to join in its community and share some personal feelings towards the anime with other visitors. Daisuki enhances the communication between anime fans from all over the world easily.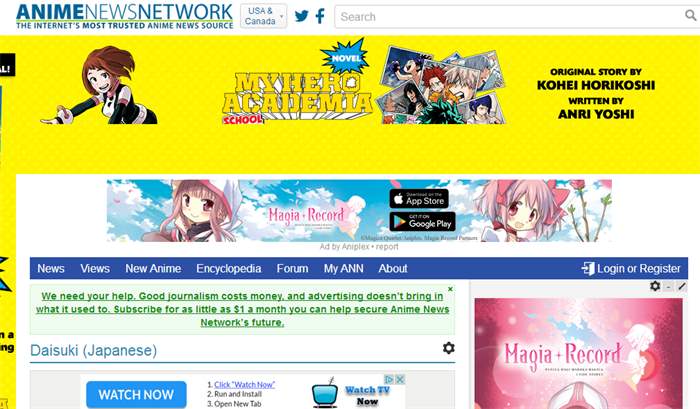 5. Animeultima
If you are seeking for more sites like AnimeLab, Animeultima is also a good choice for you to watch anime online freely. Animeultima also provides various anime sources and keeps its database updated frequently. Not only that, the site offers high quality video for streaming online. You can have a nice experience on Animeultima.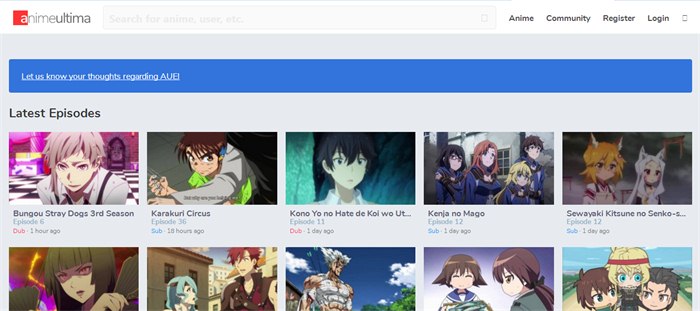 6. Because.moe
Because.moe is another anime streaming site like AnimeLab that allows you to access and discover more than 1,000 anime series online. It is one of the best anime watching site that helps user to collect ideas and decide what to watch next. Providing HD quality for the online streaming, people can have a really good experience here with their favorite anime.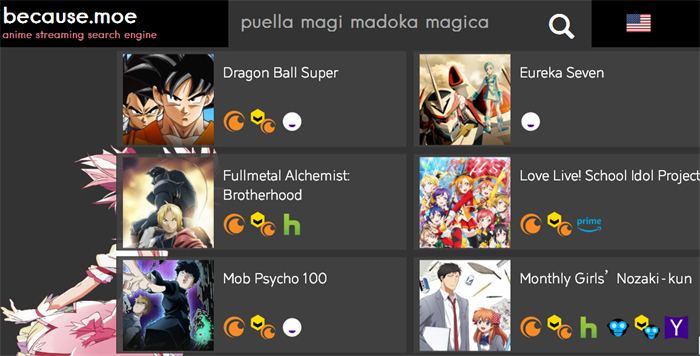 7. Anime Planet
Anime Planet is an excellent watching anime website that it has got many submits in the list. The most convenient point is that Anime Planet does not need to have an account for streaming the anime online. Just direct to Anime Planet, people can search for and start streaming the anime videos online diretcly. Except for anime, the site also offers manga as well. People can enjoy the feast of anime and manga as the same time on Anime Planet.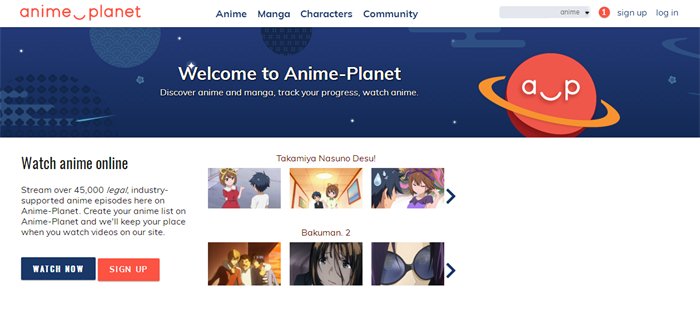 Last but not least, Manga-Anime-Here is also a hit online anime streaming site like AnimeLab. It supports almost all the mainstream browsers such as Google Chrome, Firefox, IE, etc. What's more, when you want to find the famous American anime series, Manga-Anime-Here also offers the sources for you. Likewise, manga is also available on this site.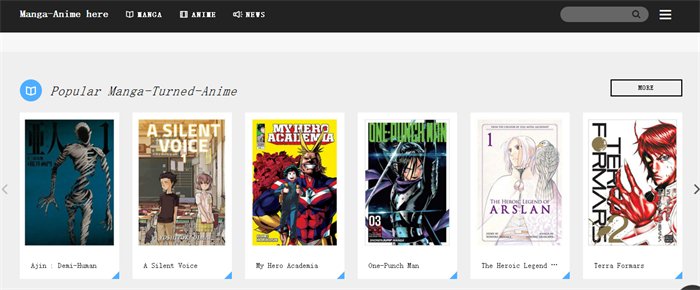 It is no doubt that AnimeLab is very useful to watch anime online. However, if you are finding an alternative to AnimeLab as a backup, these 8 sites can be a good choice because all of them will help you have a better anime streaming experience. Just choose any of them and have a try!