10 Tips for Writing Better Video Scripts
March 01, 2021
There are limitless possibilities when we are speaking about scripts for videos. It is a known fact that script is a core for the overall video creating process, so it is better to take it seriously from the start. When you are a beginner in video creation, you might know a special source or even use a writing service to develop your idea. Still, the best strategy is to take time and have a couple of hoods practicing on your own video scripts to perfection. Here you'll find ten recommendations that will work that out!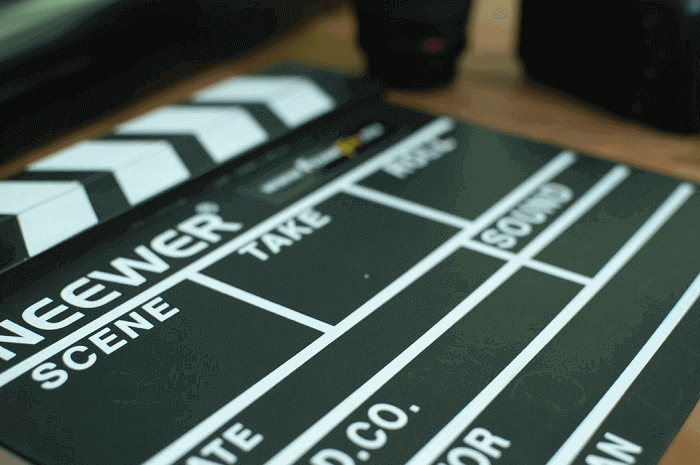 Like every decorator, graphic designer, or photographer find great ideas on Pinterest, Motiongrapher, and other platforms, you can also unleash your creativity with some simple actions. It doesn't matter whether your video is about, you can fulfill it with your own context.

Take observations while walking, drinking your favorite coffee, or chatting with friends. Don't forget to weave possible plot in anything you see and note down all useful thoughts instantly. Even if you think they are not helpful, you'll say thanks to yourself later on.
2. Brainstorm with any idea.
If you are preparing a short video ad for some product, you need to understand its value. For instance, when you are going to promote chocolate, it is better to concentrate on its characteristics. Brainstorm for the main plot of your story, which reveals the real goodness of specific chocolate. It shouldn't always be great ideas so start with bad ones, as Aaron Sorkin says in his MasterClass. Bad ideas will help you to free yourself from writer's block and lead to excellent ideas.
When you know who this chocolate is created for is even better for your script. Sense of audience is essential when you prepare a story and main message for your video. All because the same product could be crafted for adults or kids. Before putting a word to your script, ask yourself these questions:
* Who would I want to see my video?
* What do I want to say to my audience?
* What is an average beholder's age?
* What actions should I encourage the audience to take?
* Where will the video be published?
Pointing out the main principles will help you weigh out all pros and cons during the writing process.
Having a plan is half the way to a deal! Moreover, it dares to be a successful one. Follow standard video structure to deliver your message efficiently:
* Set the scene.
* Introduce the concept.
* Reveal product's benefits.
* Fight with possible hesitations the audience may have concerning your product.
* Finalize the message strongly with an effective call to action.
5. Take a deep breath and write.
When you have brief text for each topic in a plan, you can get into the details: mention voiceover, picture, and text on the screen for each part of your video. You can create a table split into two halves where on the one half you will write what watcher will hear and on the other side – what they see. This is a useful tip for a better understanding of what you've already written and how real it is for implementing.
6. Split into scenes and shots.
It is necessary to remember that your big message should be separated into small steps. It will be more comfortable not only for you to bring your script to life but for the audience to understand your idea. Depends on your goals you want to reach showing your video, it should be attractive and memorable. In other words, people who watch a video based on your script should like it no matter they are going to buy a chocolate or not.
7. Visualize with a storyboard.
If it is easier for you to get to your writing process through images, then do this! Illustrations help a lot to people who think they are stuck with a lack of imagination. Even if you think you are not a good artist, it shouldn't stop you from creativity! Sometimes it is suitable for a writer to distract by other occupations to make their writings great. Same concerns video scripts.
8. Ask an expert for a detached opinion.
On the editing, the stage doesn't being afraid of honest feedback about your script. Send it to your video agent or teacher in writing and ask for help if needed. The most beneficial review would be the hardest to get, and this person could be a director who works on your project or a family member who loves chocolate the most. Ask them, watching the story you wrote would they buy it or not and why.
9. Keep it concise and easy to get.
Starting a career as a video scriptwriter, you can easily get into the trap of overwhelmed constructions. Use a simplified strategy to grab the watcher's attention: set a goal, show the way with barriers, and lead to an outcome. Let the audience understand what you want to tell through your story. For this purpose, we recommend starting with character, current position, settings, and objections your character needs to achieve.
10. Finally, give it a try!
Since you've written your script, let's shoot it! Anyway, your skeleton will do the job while filming. Even if words and ideas don't come so easy, give yourself the freedom to show what you want to show and make it sweet as a bar of chocolate!
Excellent

Thanks for your rating.