[Full Guide] How to Delete Houseparty Account on iPhone/Android
July 10, 2020
After the outbreak of COVID-19 in all over the world, many companies around the globe begin to have their employers to work at home. Thus, the requirements for having the online meeting platforms are soaring rapidly. In addition to Zoom, which is one of the most popular online meeting software, Houseparty is also a choice for many companies.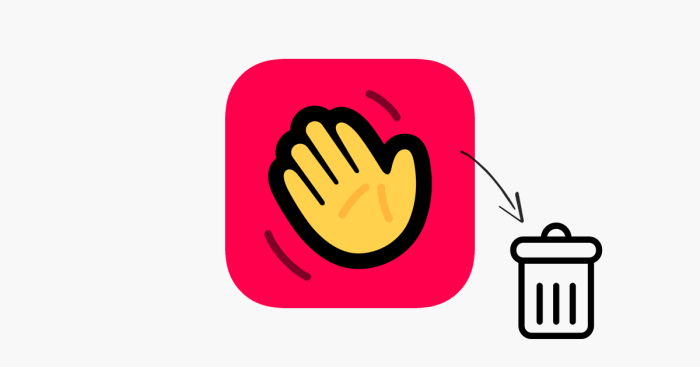 But at the end of March, 2020, some Houseparty users reported that the other apps were hacked after they downloaded Houseparty. In that Houseparty has entered the trouble of privacy security issue. Although then Houseparty made response to the public that user accounts are all safe, some people still get worried about continuously having the Houseparty account will lead to another time of privacy disclosure.
Therefore, we wrote this blog for helping people to delete Housepart account easily on iPhone and Android. In addition, you can try some Houseparty alternative we introduce in the third part to replace Houseparty, which are more professional and safer platforms. Now, let's first start with the tutorial to delete Housepart account on iPhone/Android.
Part 1. How to Delete Houseparty Account on iPhone
First, let's go to the way to delete Houseparty account on iPhone. Are you feeling concerned about your iPhone data privacy will be disclosed after signing up for a Houseparty account? Follow these simple steps to delete your account on iPhone now.
STEP 1. Tap the Houseparty application icon from your list of applications menu.
STEP 2. After entering the main feed of Houseparty app, click a smiling face icon on the top left corner. Then a pop up window will show up and you should click the settings icon in the top left of the notification window.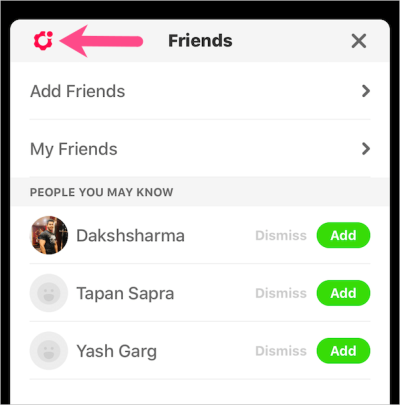 STEP 3. From the menu, choose Privacy option and then select Delete Account.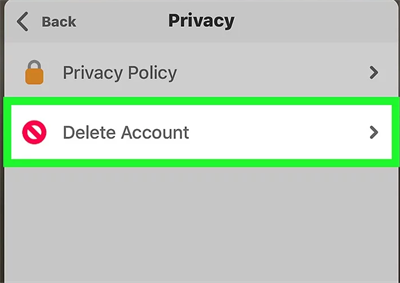 STEP 4. After clicking on the Delete Account option, a notification will pop up and asks you whether you decide to delete the account or not. Just hit Yes to continue.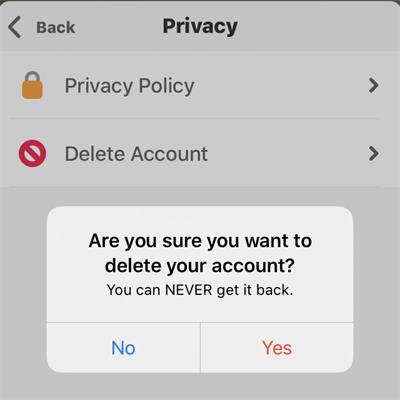 STEP 5. Then Houseparty will make you to enter your account password for making sure that you are the one who use this account. After entering the password, press OK.

STEP 6. Houseparty will let you second think about this decision before confirming to delete Houseparty account. If you have made up your mind, directly click on the Delete option and give up your Houseparty account right away.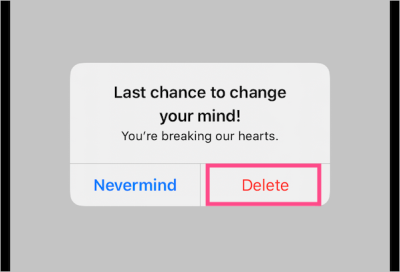 Part 2. How to Delete Houseparty Account on Android
After learning the way to delete Houseparty account on iPhone, now we turn to Android. However, as iPhone has the ability to allow users directly delete the account information inside Houseparty app, Android still lacks of this feature. But you can still figure it out by sending email to Houseparty. The steps are not complicated and I will guide you clearly in the following.
STEP 1. On your Android device, activate the email function and compose a new email, which receiver should be [email protected].

STEP 2. You can enter "REQUEST TO DELETE MY ACCOUNT" as the subject of this email. Then also edit a brief reason for why you want to delete your Houseparty account. Make sure your message has included the following information:
* Your full name.
* Your email address.
* Your mobile phone number.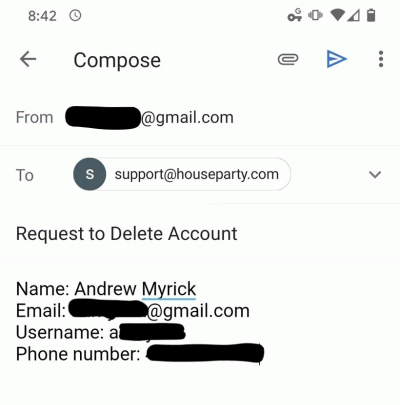 STEP 3. Then you can send the email to Houseparty. It would take several business days for Houseparty to check your email and submit your request. If you fail to receive any response from Houseparty, try to compose another email and send it again.
STEP 4. When you receive the confirmation email from Houseparty to make sure that your Houseparty account has been deleted, you can uninstall the app from your Android device because you don't need it at all. I believe that you have already known how to delete an app on Android device.
Part 3. Hosueparty Alternative for Video Chatting
You have deleted Houseparty, but you still need a Houseparty alternative to continue on doing some video chatting and online conferences, right? Don't worry, here we are going to introduce you some more professional and secure Houseparty alternative to you. All of them are old brands and enjoy high reputation around the world. Just choose the one you need basing on their different advantages.
Every iOS or Mac users exactly know about this feature, which is the built-in video chatting function of Apple products. It is also a simple function that everyone can manage to master it. Just like making a phone call, when you need to have a video chat with others through phone numbers, open the FaceTime app on your device, enter the phone number, and you can initiate a FaceTime video call. Enjoy chatting with your friends or family through video!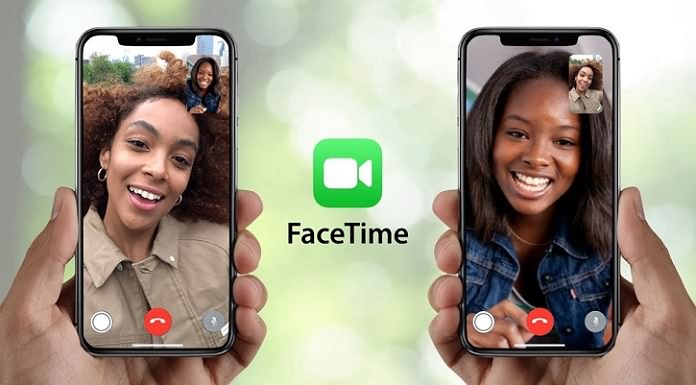 As a freeware that provides free cross-platform messaging, voice/video calls services, WhatsApp now prevails around the world and becomes one of the most frequently-used applications for people to get in touch with each other. You can not only send text messages, but also leave voice messages to your friends and initiate a video chat with them as a way to socialize. With WhatsApp, you don't need to worry about that you will be isolated totally because of the sever situation brought by COVID-19.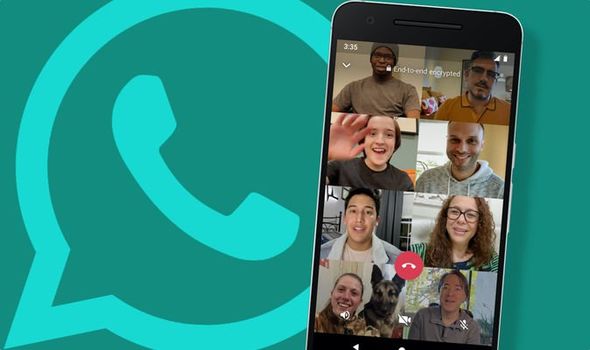 For enterprises, Skype is more frequently used for holding online meetings and making video calls with customers. For the reason that Skype is highly compatible with different devices such as computers, smartphones, tablets, and even Xbox One console or smartwatches, people using different devices can easily get in touch with each other no matter for business factors or personal affairs. Many Skype alternatives are imitating Skype to do so. Only by connecting the devices to the Internet, people can make video chat or voice calls with each other very easily in Skype.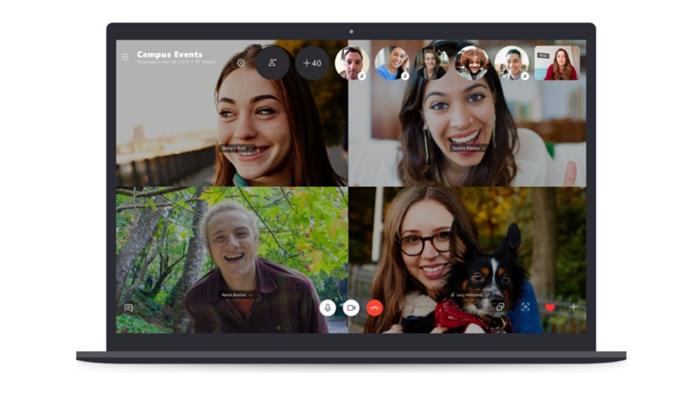 Invented and developed by Google, Google Hangouts is a platform that offers users the way to get in touch with others easily with the help of an electronic devices such as computer, smartphone, etc. Originally, Google Hangouts was a single feature on Google+, but then it was developed into a sole product for offering amazing video chatting features to people. Now, not only ordinary people will use it to make daily video calls with others, but also companies utilize Google Hangouts to maintain businesses online. It is a helpful tool to help improve the communication between people.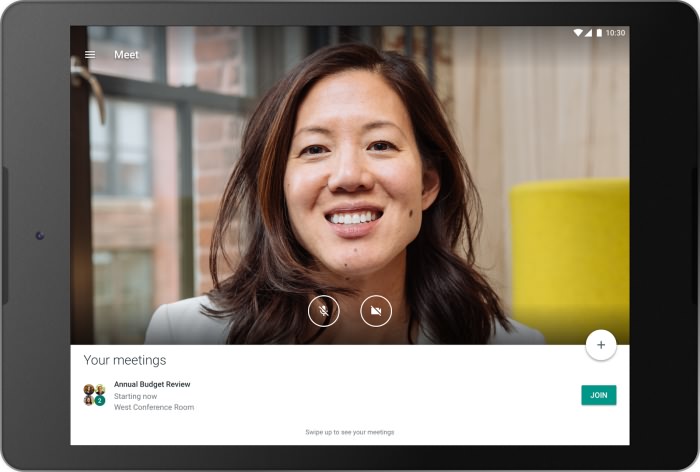 Developed by Facebook Inc., Facebook Messenger is a messaging app that is specially offering chatting functions to lots of users from around the world. With such platform, Facebook users can have a more convenient and easy-to-use features to connect with not only their friends and families, but also other Facebook users from all over the world. No matter text or video chat, Facebook Messenger can do a good job. Also, this application and its services are completely for free! So what are waiting for? Start making a video call with your Facebook friends through Facebook Messenger!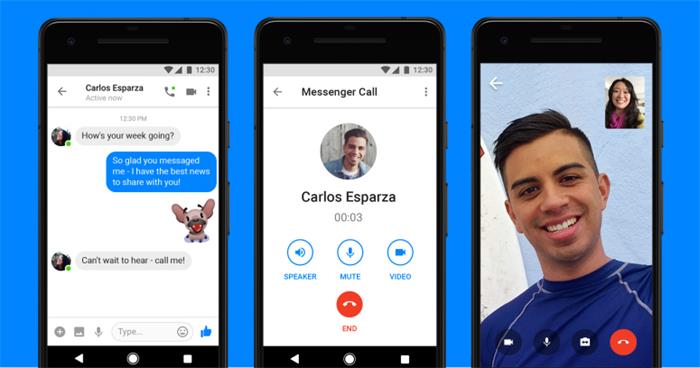 Instead of Houseparty, you can actually have more options to make video chatting with your friends, families, colleagues, etc. easily. From FaceTime to Facebook Messenger, they can all bring you the best online chatting experience, and no charge is required. If you consider that Houseparty is not secure at all, why not turn to these apps and try their sparkling online chatting features?
Excellent

Thanks for your rating.