Simple Guide: How to Download YouTube Music Video Online
April 30, 2020
If you are a crazy music fan, YouTube must be one of most significant websites for you to enjoy music videos because you can get numerous latest music videos from most singers around the world. However, the biggest problem is that you can only watch these music videos from YouTube online. That means that you can not freely enjoy them at any places where have no Internet.


In this case, you might search any methods on Google to download YouTube Music videos online. And then, billions of results are shown, so it's quite hard to decide which method is useful. Never mind. We suggest you the best choice,

VidPaw

YouTube Music Video Online Downloader.
Part 1. Download YouTue Music Video Online with VidPaw
VidPaw is a YouTube Music Video Online Downloader, which allows you to download music videos from YouTube online to PC for free. With the help of VidPaw, you can easily download YouTube music videos and enjoy on your PC when you are away from the Internet. Besides, it also supports downloading music videos from 1,000 sites including YouTube, Vevo, Vimeo, Facebook, etc. No ads or virus bother. Unlike the desktop app, VidPaw will not take up any space on your PC. What's more, VidPaw support several formats and high quality to downloaded videos.


Supported formats - WEBM, 3GP, MP4(recommended).

Supported video quality - 144p, 240p, 360p, 720p, 1080p, 2K, 4K, 8K.
NOTE. If the video original quality is not HD, and then, VidPaw will not offer HD quality option to save it.
With so many amazing features, VidPaw can be perfect to work as a YouTube Music Video Downloader for certain. Next, let's follow the instructions below to download a music video from YouTube.

STEP 1. Go to YouTube and find the music video that you want to download.
STEP 2. Copy the video URL.
STEP 3. Move to VidPaw.com.
STEP 4. Paste the video URL into the blank box, then, hit "Start" button to continue.



STEP 5. Select a suitable output format and video quality.
MP4 format is recommended because it is accepted by most video players.
STEP 6. Click "Download".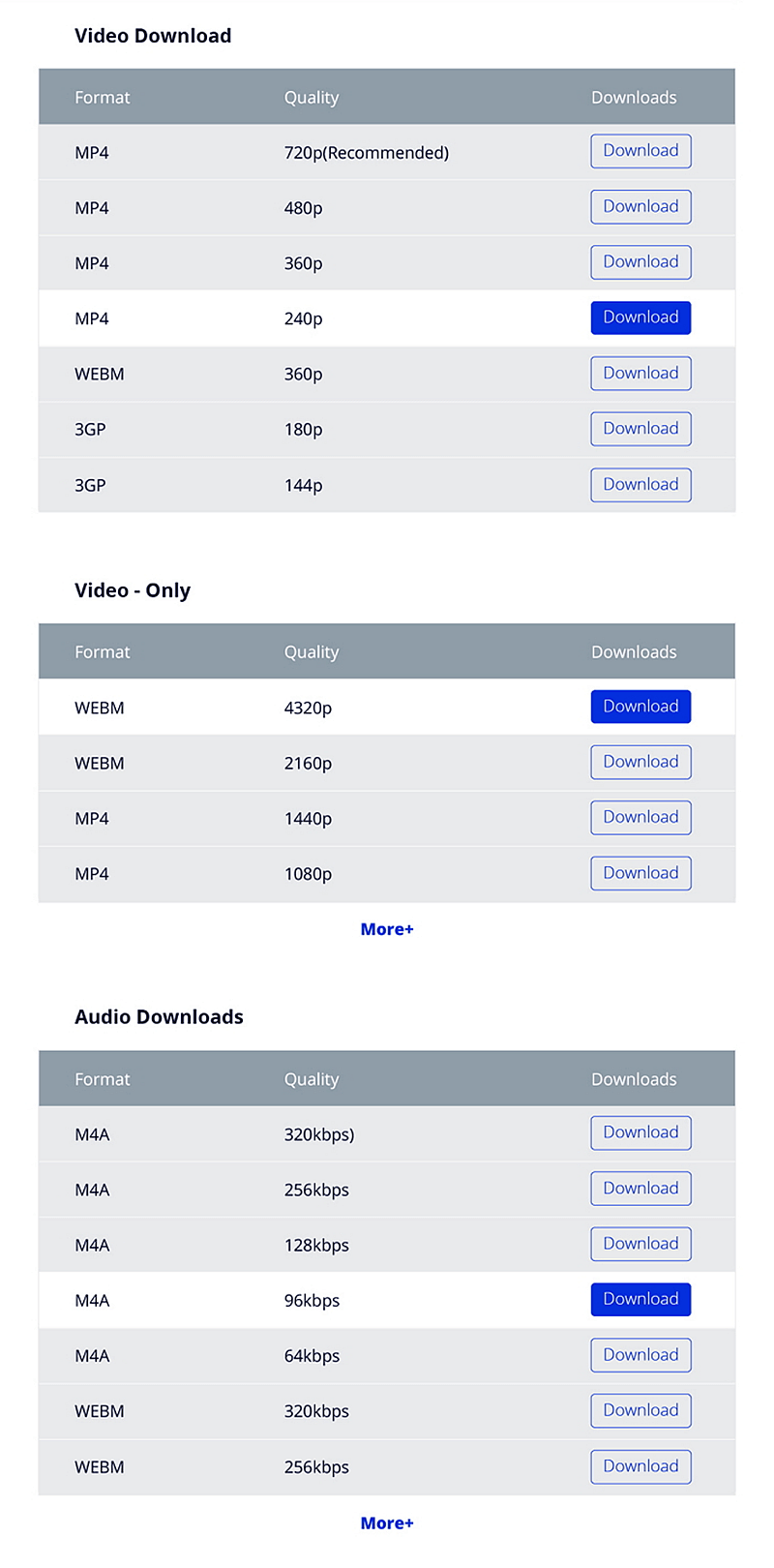 Wait for a while, you can get the video downloaded on your PC. If you want much easier methods, please move to the next two parts to learn.
TIPS. VidPaw also supports extracting the audio from the YouTube music videos. If you want to get the music, click "Download" in the Audio Download section on the download page of VidPaw.


Supported audio quality - 64kbps, 96kbps, 128kbps, 256kbps, 320kbps.

Supported audio format - M4A, WEBM.
Part 2. Download YouTube Music Video with VidPaw Extension
Also, VidPaw provides browser extension for users to have a better overall experience. Once installed the VidPaw extension, just click the extension to quickly download YouTube Music Videos.

STEP 1. Download the Tampermonkey extension > add VidPaw extension to Chrome/Firefox.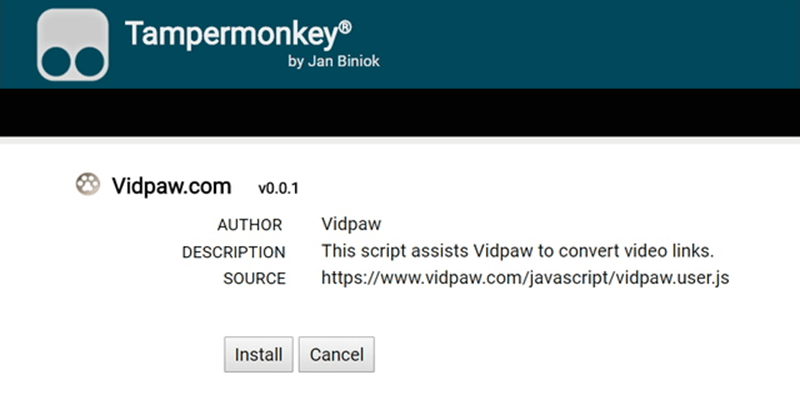 STEP 2. Open the target music video on YouTube. You can see a VidPaw icon under the video.
STEP 3. Click VidPaw icon to start downloading music video.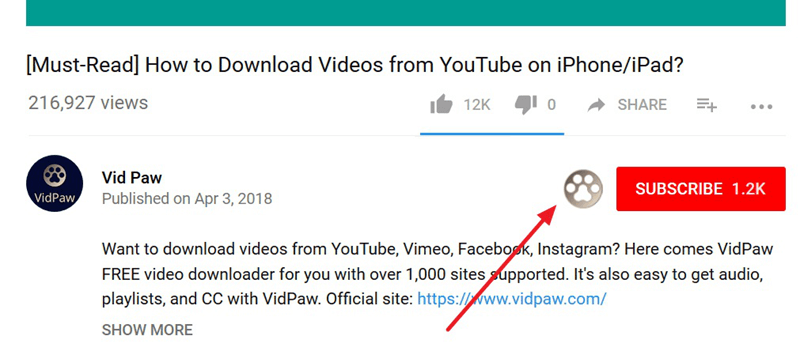 Part 3. Download YouTube Music Video Through Changing URL Simply
If you are still not fond of the two methods introduced above, you can try to directly change the URL so as to download the YouTube music video. Moreover, just 3 steps are needed.


STEP 1. Directly type "paw" behind "youtube" on the video URL.
STEP 2. Hit "Enter" key to activate the download page of VidPaw.
STEP 3. Choose a preferred video quality and output format to the YouTube music video.



Do you master the skill to download music videos from YouTube online with VidPaw? Hopefully that you can get some useful information in this post. Now, let's go to VidPaw and give it a try!


Have a nice day!
Excellent

Thanks for your rating.