What is ESPN Video Downloader?
When you discover a highlight video of a game, you might have the desire to save it on your phone or PC for offline playback. However, restricted by the website itself, there is no download button for us to access. In this case, ESPN Video Downloader comes out. You can grab any video from ESPN with ESPN Video Downloader. Then, save the video in MP4 format with high definition. Of course, all decisions are based on your preference. You can save it into 3GP or WEBM as well. What's more, all these downloading services are totally free!
How to Use ESPN Video Downloader?
Requirement: Internet, Browser.
Note: If you are iOS users, you need to download an app beforehand, called Documents, working as a file manager. And then, use its built-in browser to help you download YouTube videos and audio.
Detail Tutorial:
STEP 1. Copy a video URL from ESPN.
First of all, you should get the video URL belong to the ESPN video you want to download. Play a video on ESPN. Videos about NFL, NBA, MLB, NCAAF, Soccer are fine to access. And then, copy its URL on the address bar.
STEP 2. Go to VidPaw and paste the video URL into the blank bar.
Next, let's navigate to vidpaw.com so as to access the ESPN Video Downloader. On the landing page, you'll see a blank bar. Paste the video URL in it. Then, click "Start" to continue.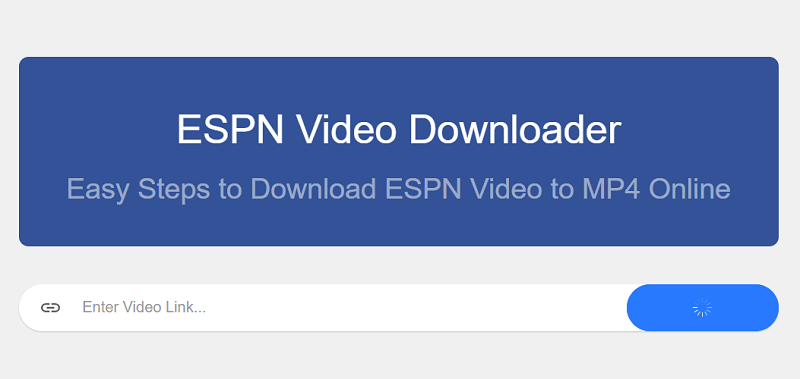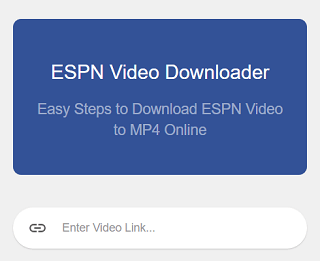 STEP 3. Choose an output format and quality.
In this step, you can choose the suitable output format and quality for you downloading ESPN video.
Supported video formats - WEBM, 3GP, MP4.
Supported video quality - 144p, 240p, 360p, 720p, 1080p, 2K, 4K, 8K.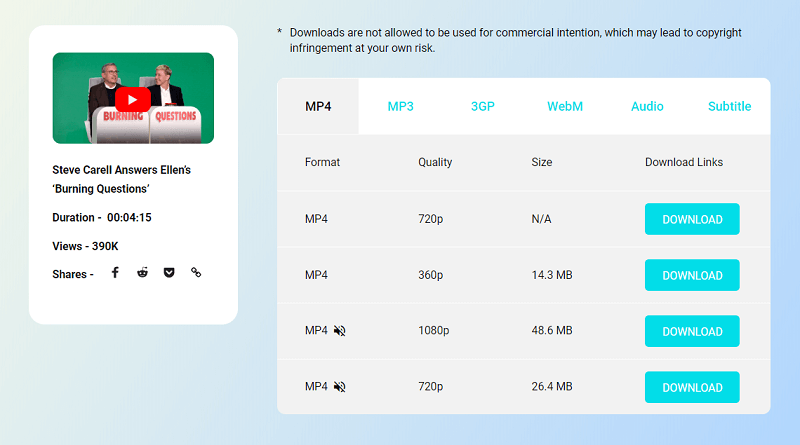 STEP 4. Start downloading ESPN video.
After all the operations above, now you can simply click on the "DOWNLOAD" to finish the downloading process.